Sen. Ted Cruz (R-Texas) desperately wants to be funny. He once did an impression of Dana Carvey from the Senate floor, and who could forget his hilariously unfunny satirical Christmas commercial?
The lack of laughs hasn't stopped Cruz, though. He's back at it again, and this time he tried sticking to something every Texan believes themselves to be an expert in: BBQ.
Recently, a California company called BBQ Hero introduced a mail-order brisket, and Texas-based magazine Austin 360 wanted to know how Texans thought it would stack up to their homegrown variety.
You can probably guess how the good people of Texas reacted.
I'm sorry, what did u just say? pic.twitter.com/wkzQxLkxVp

— Jane's World (@jane_epperly) May 3, 2018
https://twitter.com/JRyanZiminskas/status/991729321994784768
May 3, 2018
So we're calling this crockpot horse-meat "brisket" now?

— Mark Deska Ŧ (@MDeskaTTU) May 2, 2018
https://twitter.com/oldarmy1/status/991864636998930432
Looks horrible keep it on the West Coast

— Rick (@RickinTex) May 3, 2018
Looks like side effects of Taco Bell pic.twitter.com/4uwlciVzn9

— Caesar Martinez (@CaesarM89) May 3, 2018
If that doesn't get the point across, here's the face of the reporter they made try the stuff.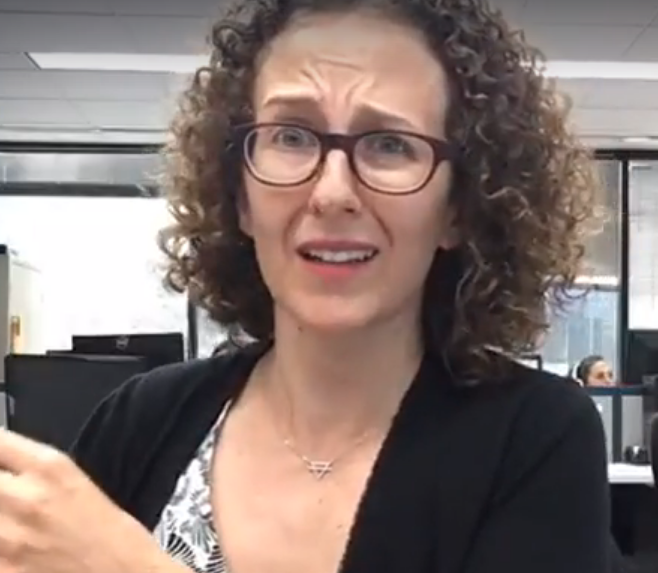 With all the shade being thrown at the BBQ Hero, Cruz thought he might as well get in on the fun, so he posted this meme of Winslow from the cartoon CatDog.
May 2, 2018
But if there's one thing people love to rip on more than California BBQ, it's Ted Cruz. The replies to the senator's post were swift, merciless, and full of porn.
https://twitter.com/Hawkize/status/991757006166949891
Hey @california, you can keep your brisket. You can have @tedcruz though.

I'll take take Valentina's Tex Mex BBQ in S. Austin, AND @BetoORourke for my Senator.

No hard feelings. We'll send some real BBQ with him.

— NAFTA Posterchild (@RobsinBuda) May 3, 2018
fixed it for you pic.twitter.com/TFmh9EPbWD

— kilgore trout, not a medical doctor (@KT_So_It_Goes) May 2, 2018
May 2, 2018
Is 2009 running your Twitter page?

— serious rap doer (@JJDemonic) May 2, 2018
A few people did step up to say they thought it was a good use of the meme, but they were also quick to note they still think Ted Cruz sucks.
Pretty funny! However, you're still a tool.

— tjeffruns (@tjeffruns) May 3, 2018
https://twitter.com/alifwst/status/991795523781845002
It seems that California brisket, and Senator Ted Cruz, have one thing in common. Apparently, people find both hard to stomach.
https://twitter.com/juanitolivo_/status/991799020665430017