There's no disputing the fact that New Orleans is one of the greatest cities on earth. It's a city with over a dozen vibrant and wholly unique neighborhoods absolutely saturated in history and culture–from the old Spanish architecture to the artwork, music, and seemingly countless celebrations and festivals. And of course, one of the main things New Orleans is known for is its absolutely outstanding food scene, which got a fun shout-out in a 2018 episode of The Simpsons titled "Lisa Gets the Blues."
In the episode, Homer Simpson and Lisa Simpson's flight to Gainesville, Florida, gets rerouted to New Orleans due to a Homer-related incident. Homer decides to make the best of it and take Lisa on a food tour of the city, hitting up some of its most famous dining spots.
Two Swiss tourists have found viral fame in painstakingly recreating the food tour by visiting over two dozen New Orleans joints featured in the episode.
The women, Katrin and Janine, documented the experience in a YouTube video, where they even take turns dressing up as the respective characters. (Because obviously it wouldn't be fair for only one of them to enjoy all the dishes while the other glowers in the background as a disapproving Lisa.)
In the vlog, Katrin and Janine begin by sipping on a Hurricane outside of Pat O'Brien's, before feasting on fried chicken at Dooky Chase's, an authentic muffuletta sandwich from Central Grocery, the cochon de lait po' boy at Cochon, and jambalaya at Coop's Place.
The only scene they weren't able to recreate was Homer's King Cake binge, as the regional confection is only around during Mardi Gras season.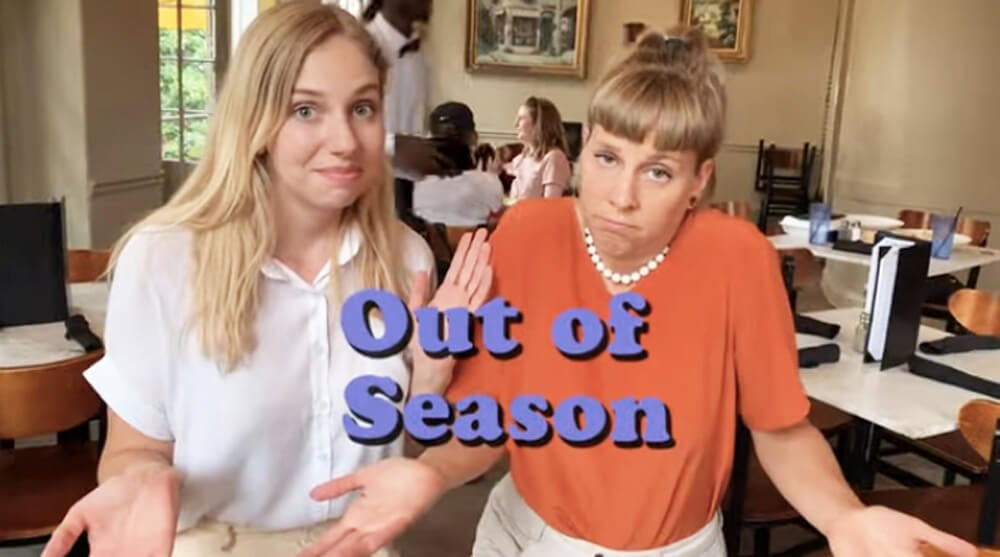 In the end, both Homer and Lisa, as well as Katrin and Janine, are seen exiting the famed Commander's Palace in the city's Lower Garden District where they presumably indulged in the restaurant's 25-cent martinis–which are as notorious as they are dangerous.
For anyone else out there who may be considering replicating the impressive feat, a full list of the New Orleans restaurants featured can be found over at Eater.
READ MORE: