Avengers actor Sebastian Stan began trending on Twitter after the star blocked fans messaging him about an allegedly racist photograph posted by his girlfriend on Instagram.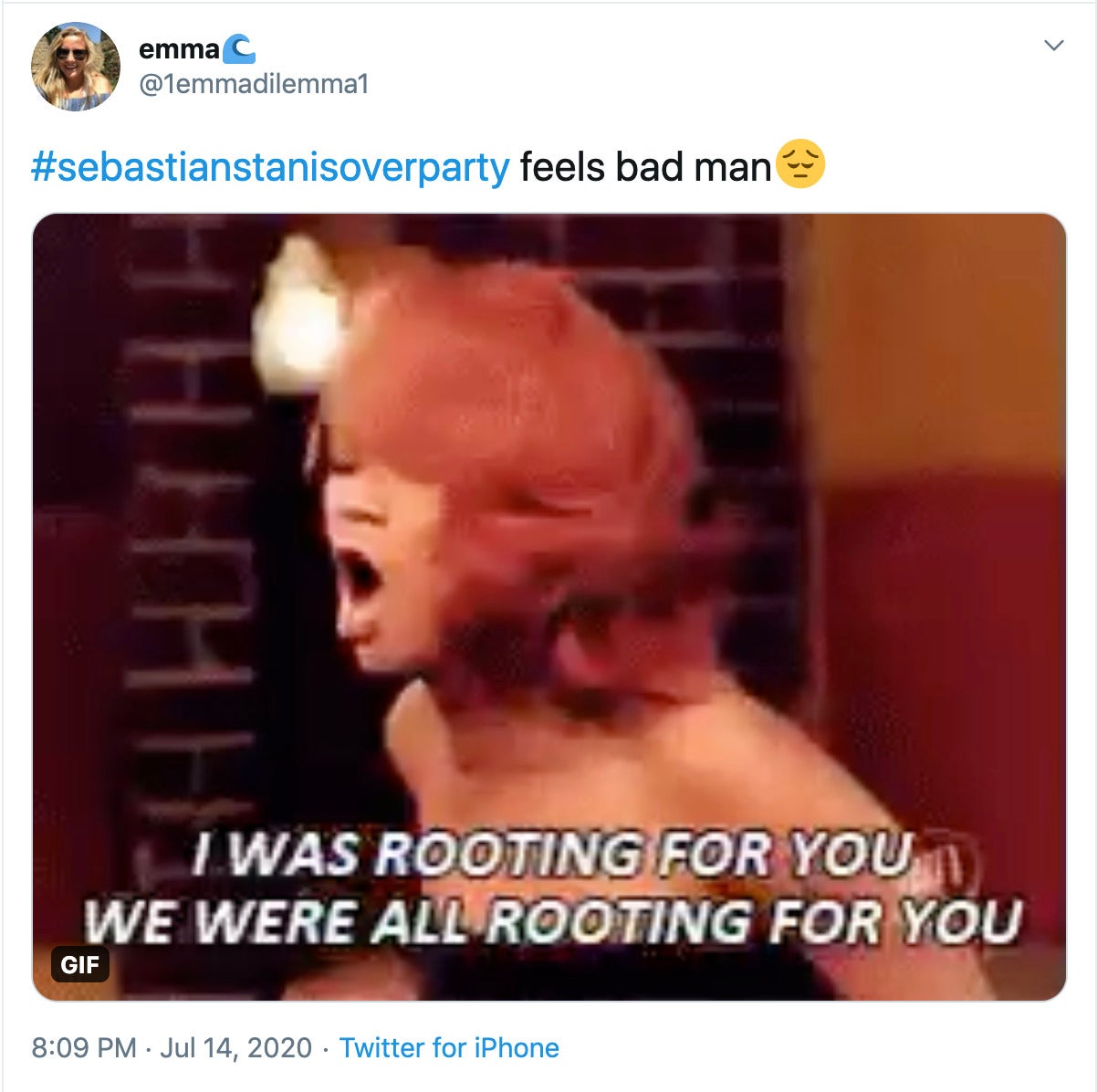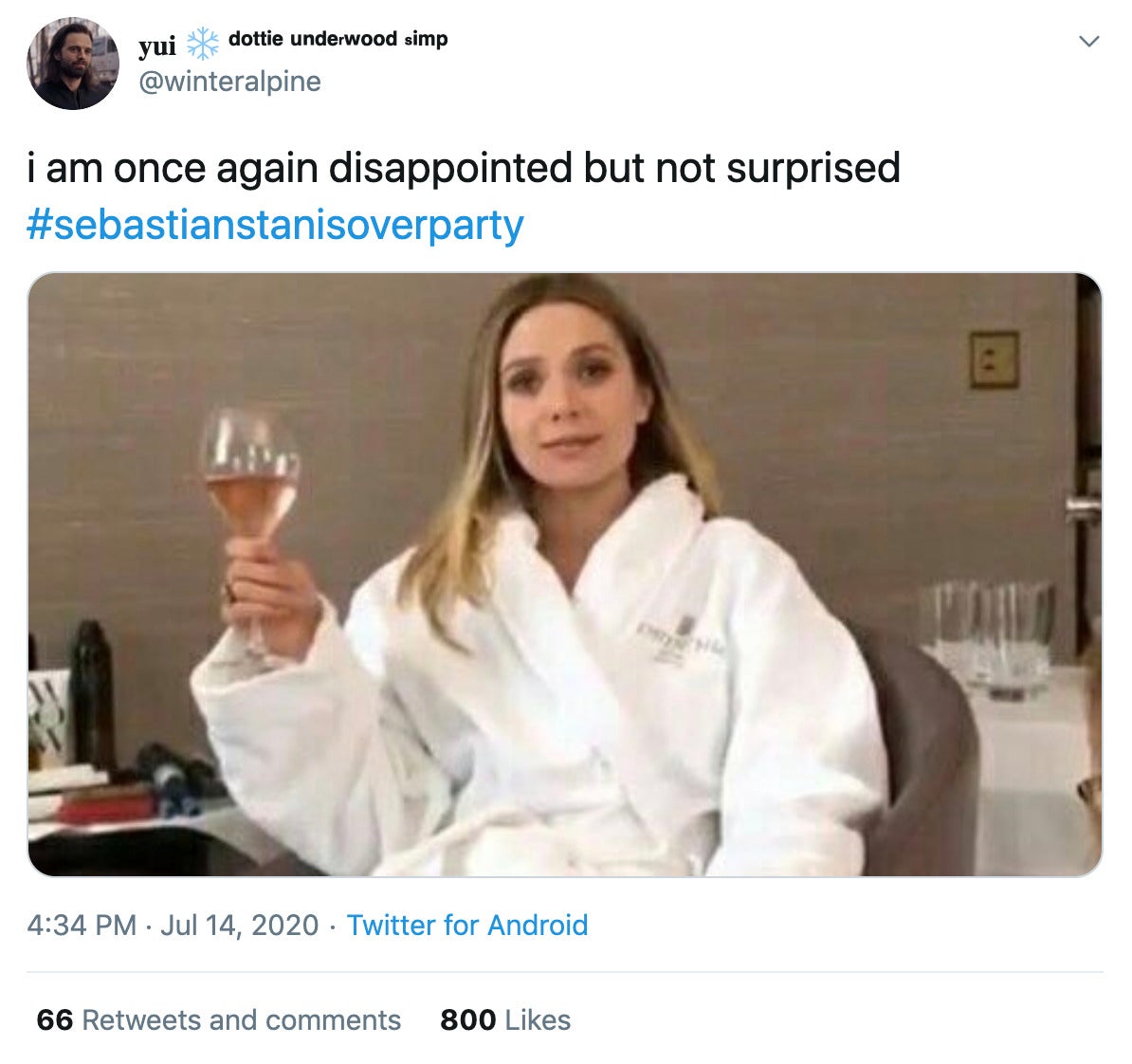 The photograph, posted on April 1, 2018, featured Alejandra Oneiva and a friend dressed in "Asian" clothing for an "Asian themed" night. Alhough the post has since been taken down, screenshots were taken and shared on Twitter.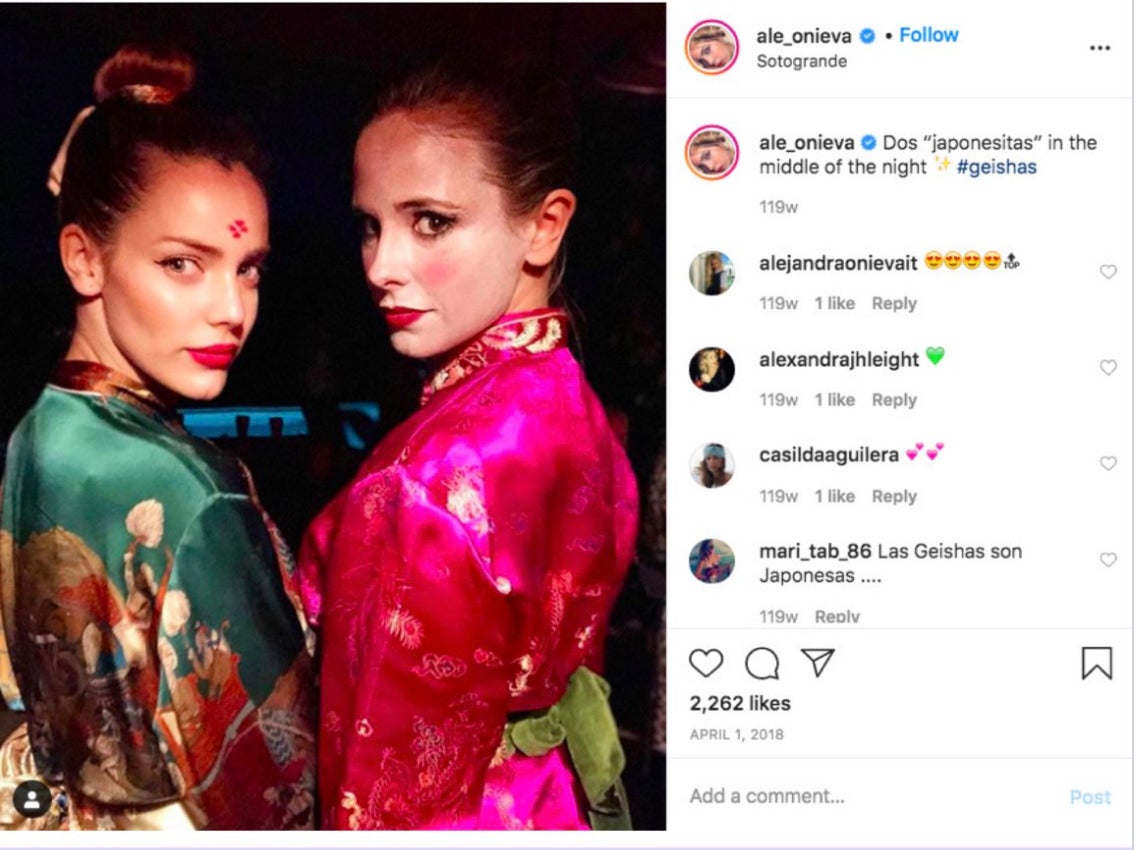 Wearing a mixture of East Asian clothing and an attempt at geisha-style makeup, the caption reads, "dos Japnonisitas in the middle of the night #geishas."
After seeing screenshots of the post, Twitter user @angela550 made an Instagram account in order to address the picture with both Oneiva and Stan.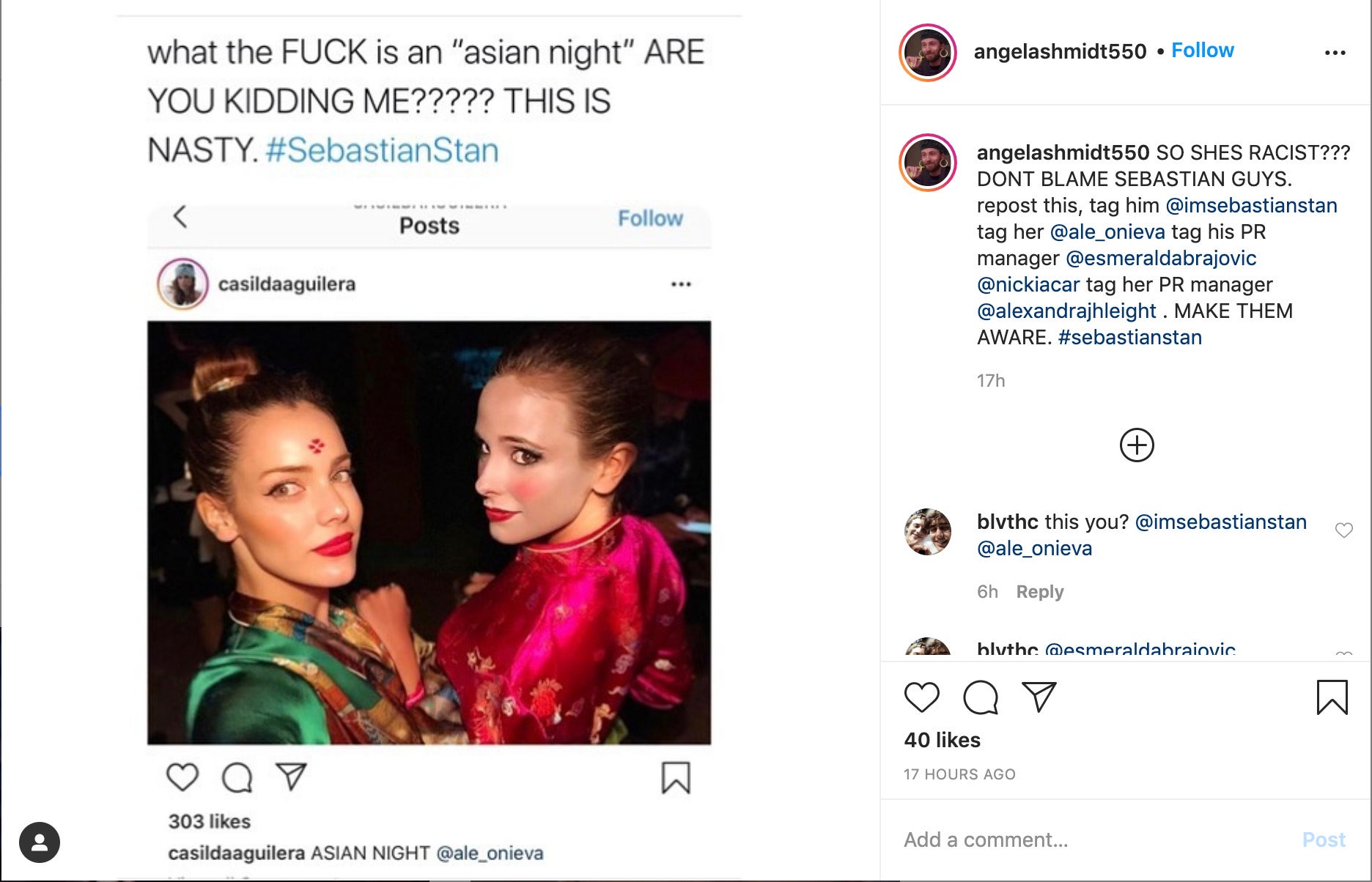 As an Asian woman and a long time fan of Stan, @angela550 was hoping her posts, in which she tagged both stars, would lead to the removal of the post and, hopefully, a public apology for it on the part of Oneiva. Instead, Stan and Oneiva blocked her.
Speaking to the Daily Dot, @angelas550 said, "I wasn't posting this with any malicious or harmful intent. In my Instagram post, I made it clear not to blame Sebastian [Stan], because he most likely doesn't even know about it. The tags were for her to delete the post. Many fans such as myself are upset because he felt the need to block us after we supported him for years."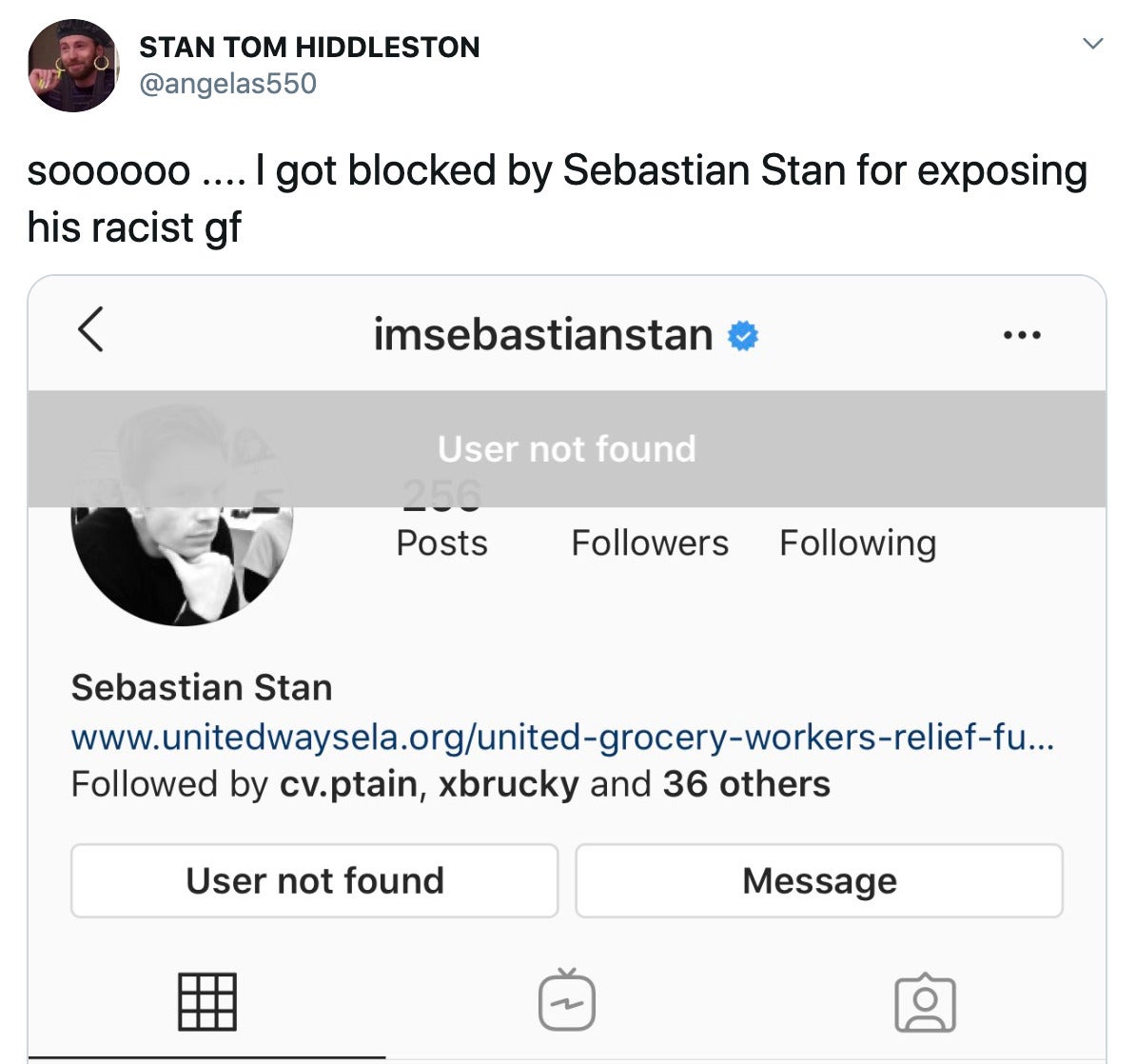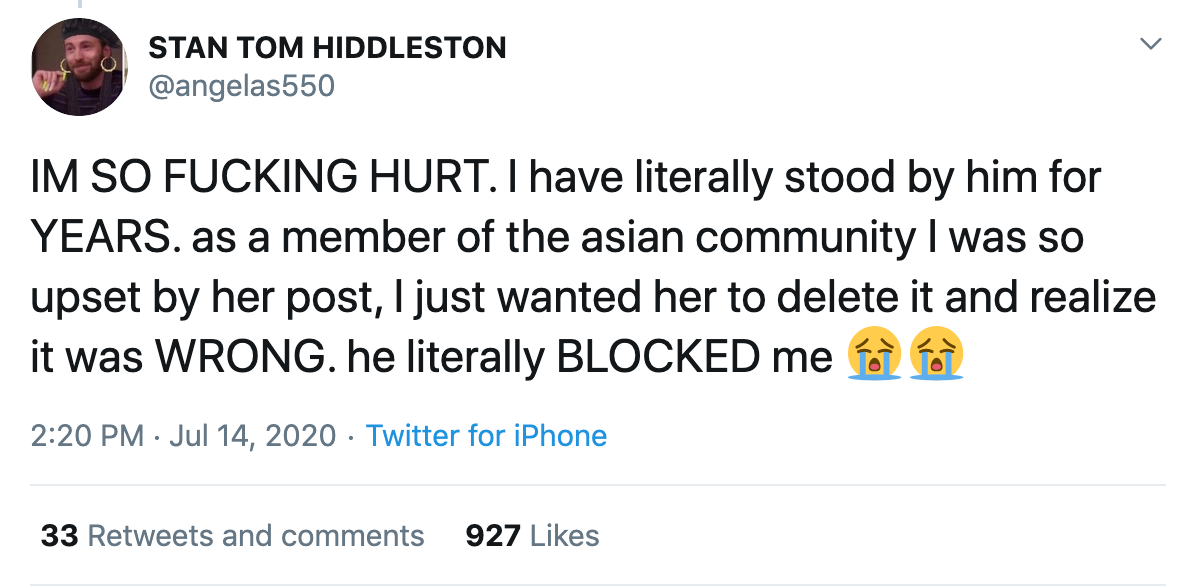 After sharing the screenshots on Twitter, other fans tried to message Stan only to find he'd blocked them too, and thus the calls to "cancel" the actor began. People tweeted using the hashtag #sebastianstanisoverparty.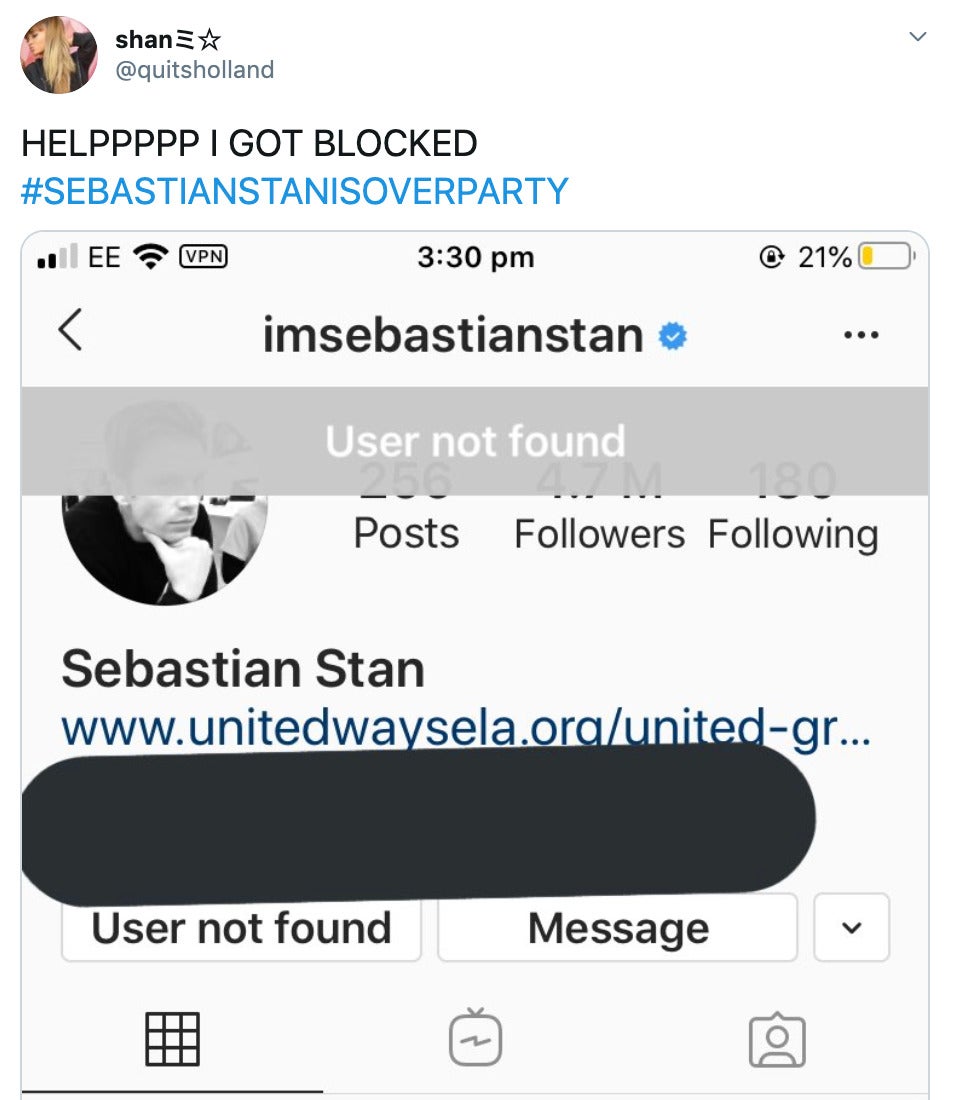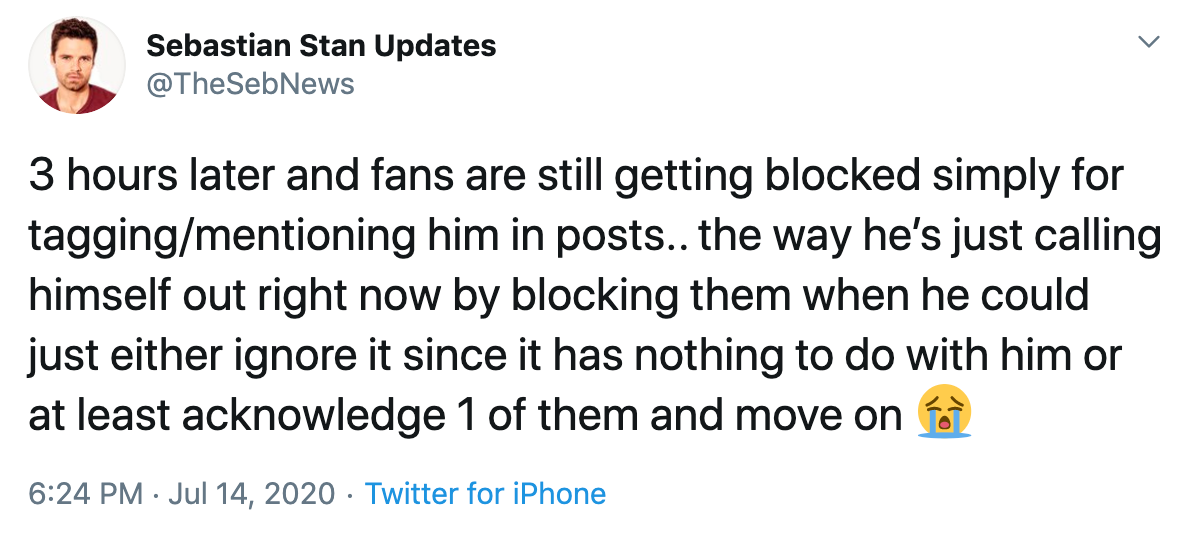 People also aren't happy about the actor flying to Spain, one of the hardest-hit countries, for a vacation with his girlfriend during a global pandemic. Especially after his earlier claim that he wouldn't leave New York City because it was his home.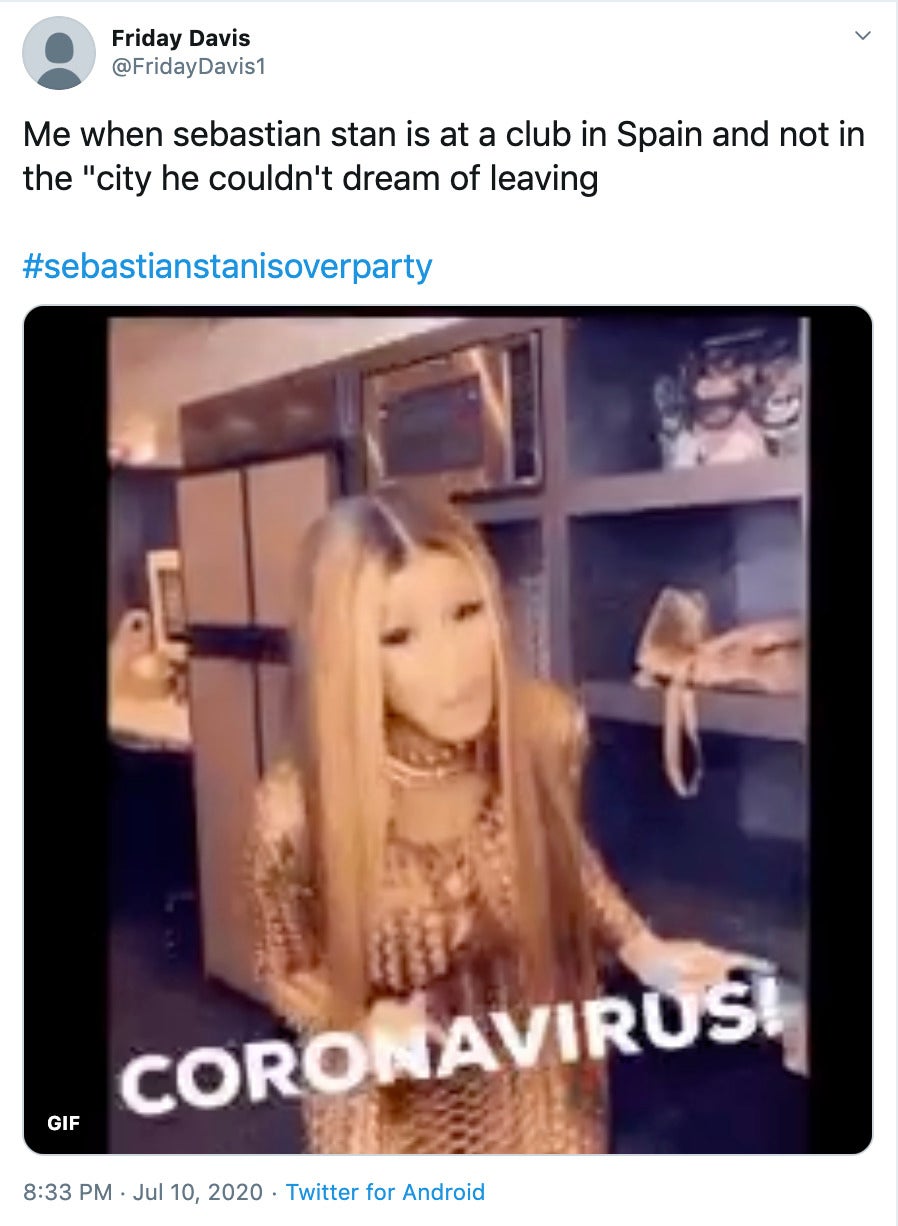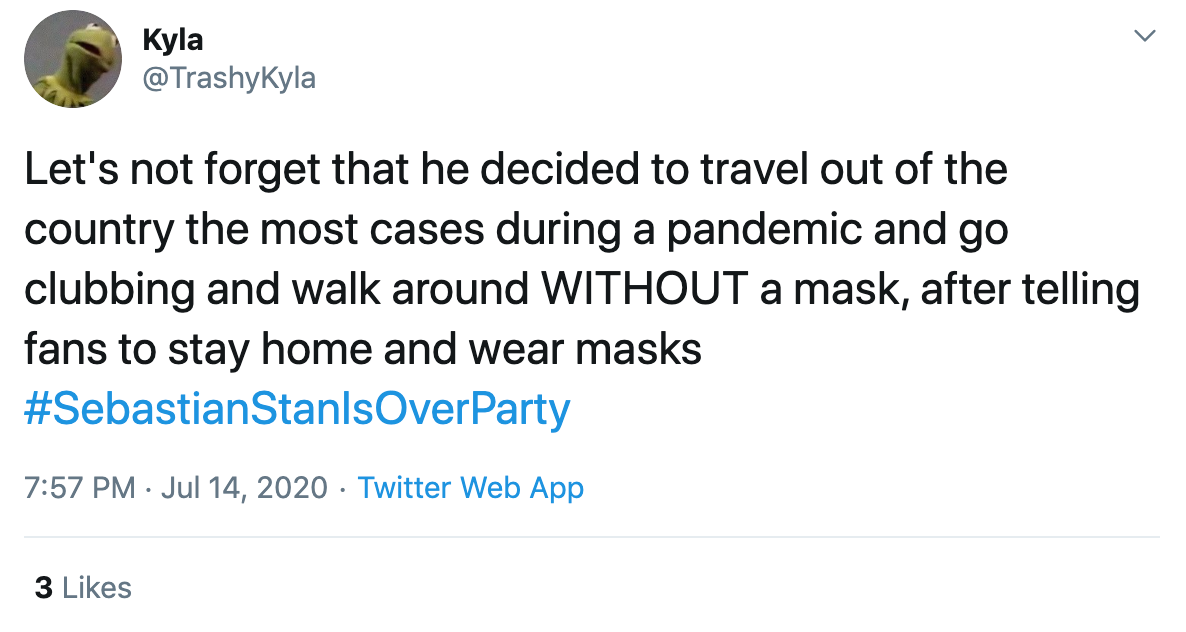 The fact that he apparently went clubbing without a mask didn't work in his favor, either.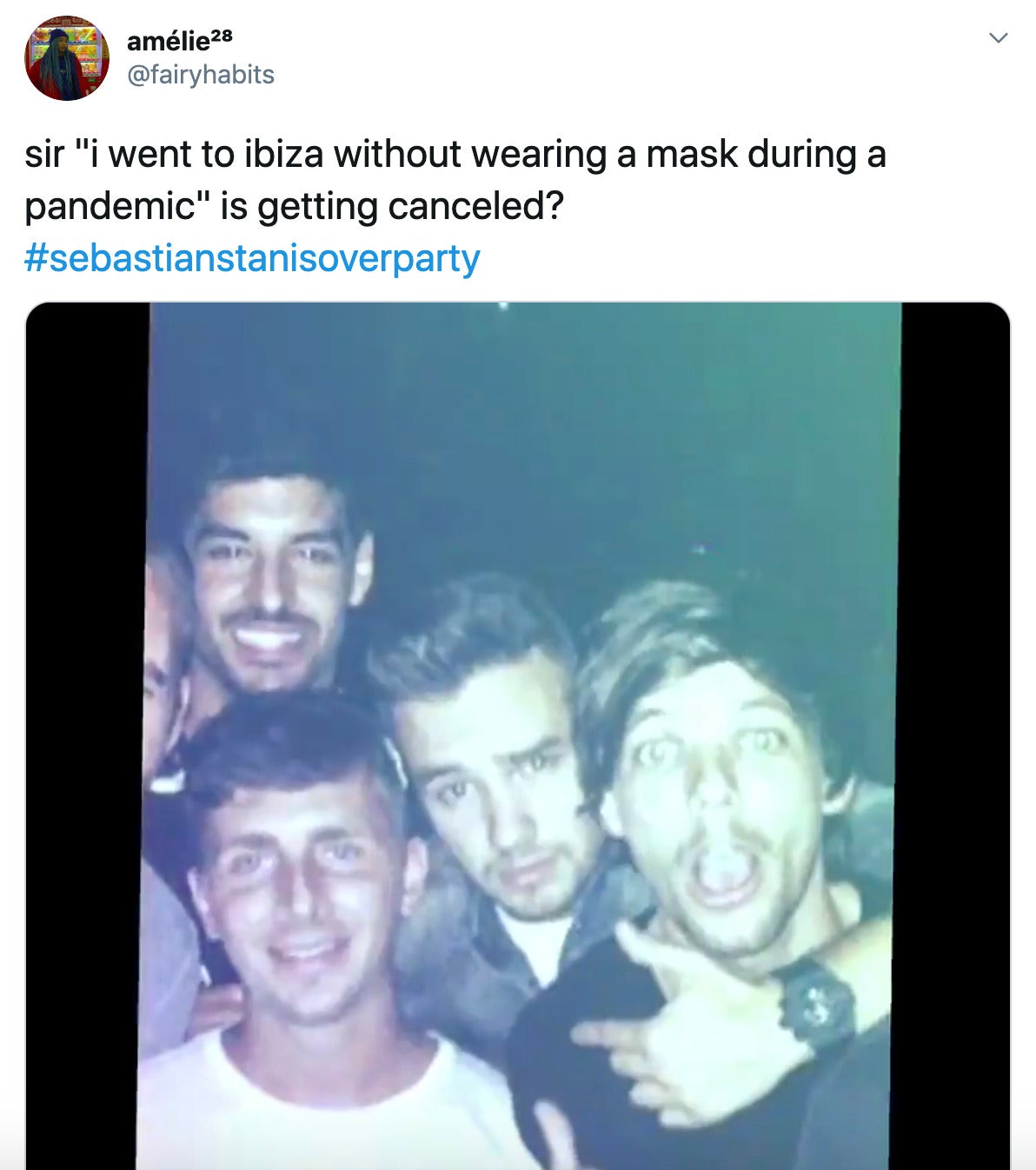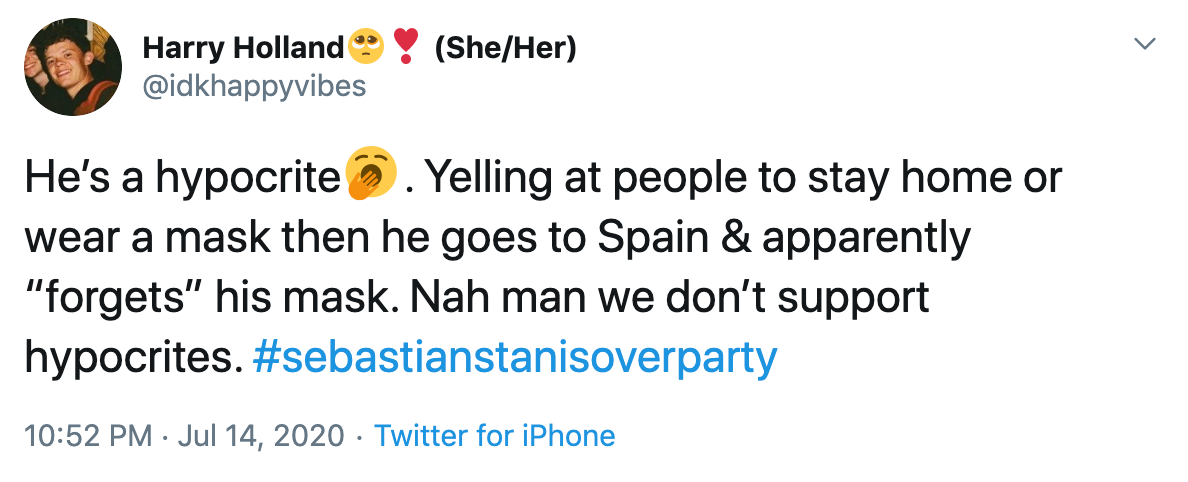 The cancel party crew got in some pretty sick burns, including the jab that "this is the only time he's gonna trend on Twitter."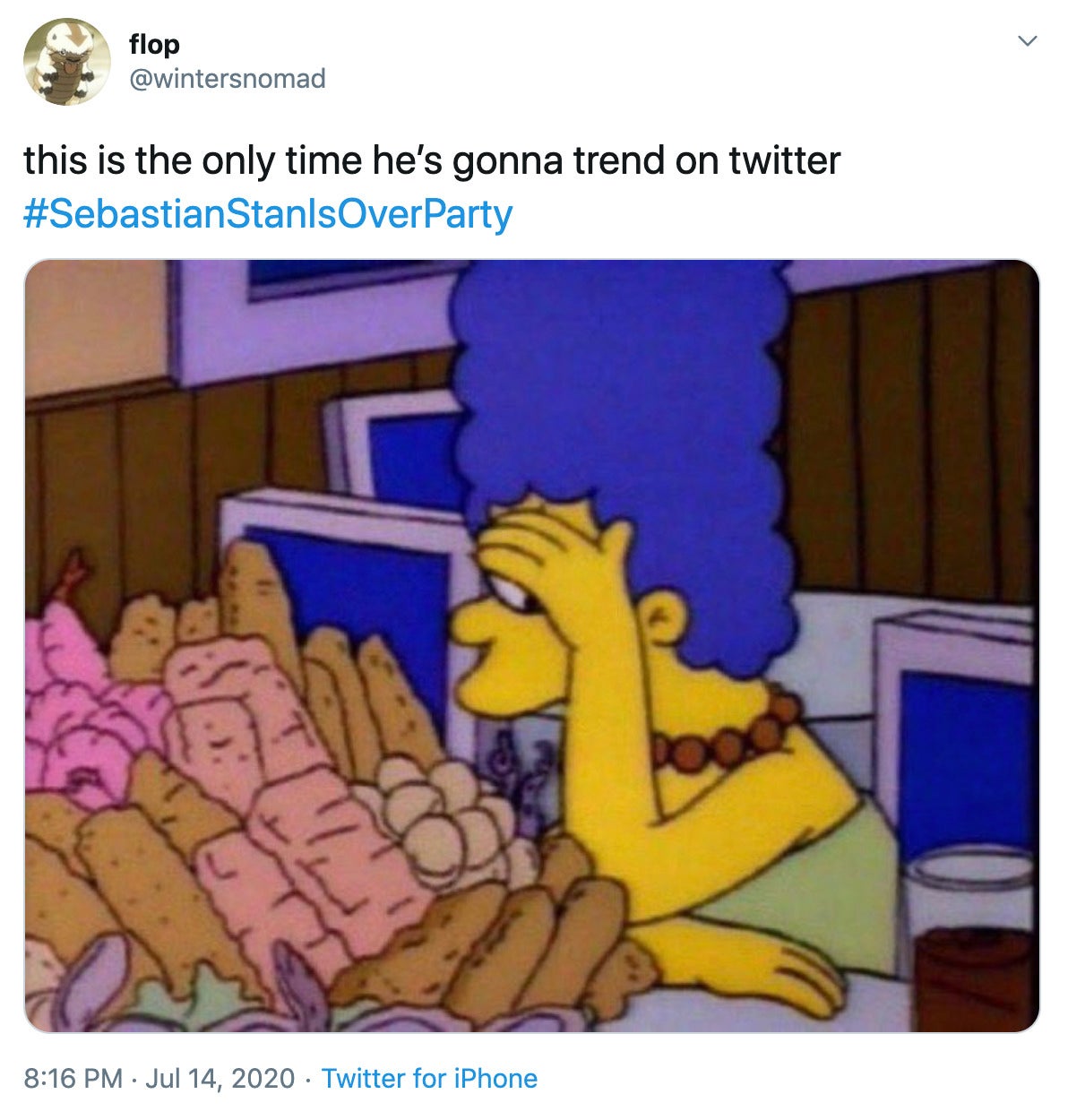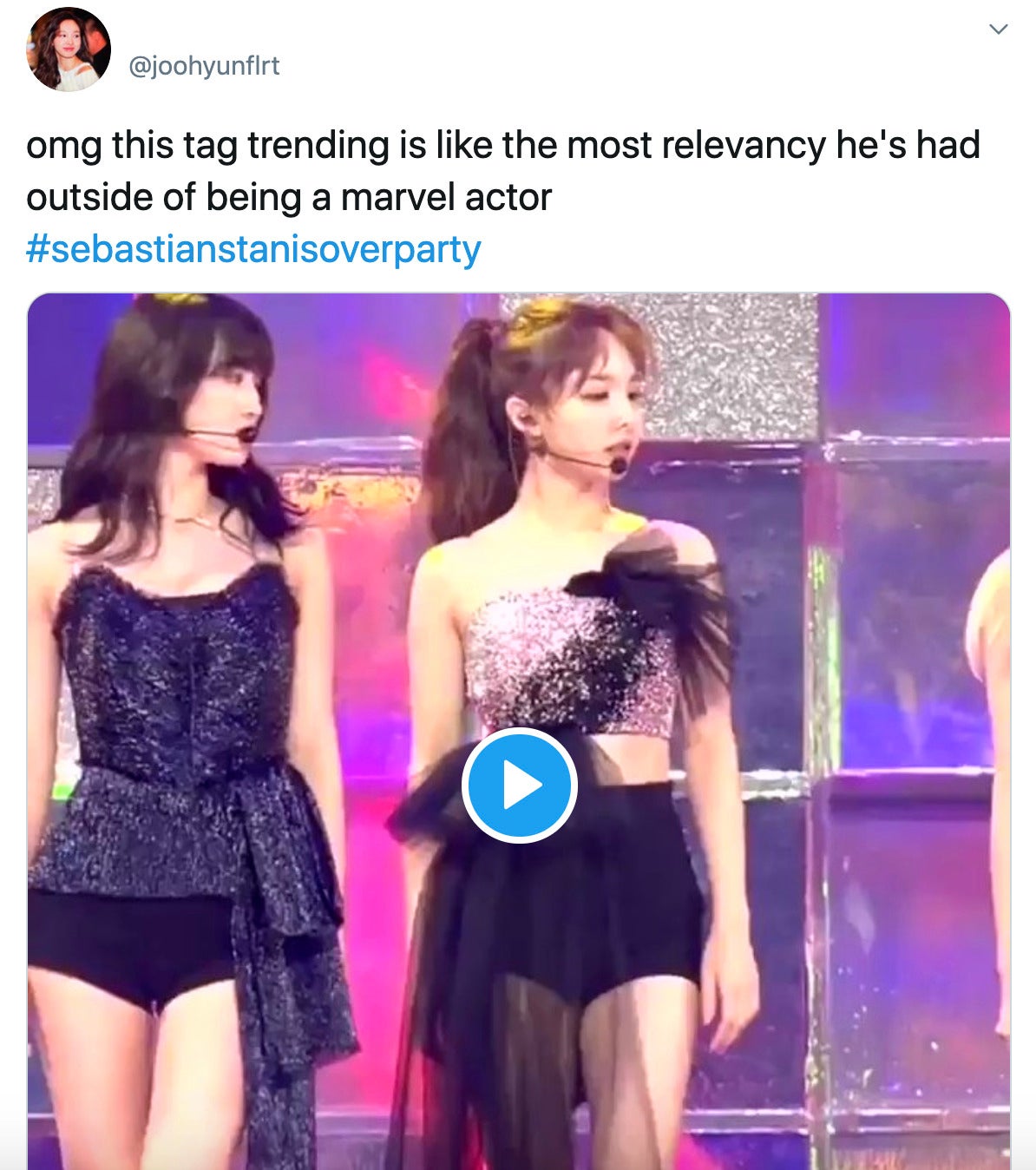 Many alternative suggestions for who to stan instead were made, with a particular focus on fellow Avengers star Anthony Mackie and his upcoming Falcon series.