Paul "Fetch" Carnes, who caused an Internet ruckus in 2008 by antagonizing the hacktivist group Anonymous, is back.
This time, he's made an in-person splash at two Occupy movements.
On Tuesday, Occupy Boston voted unanimously to expel Fetch along with another occupier whom they accused of mishandling money. Occupy Cleveland also had problems with Fetch two weeks ago, according to William Hollamon, a member of the Tech and Logistics group of Occupy Cleveland.
Where years ago these kinds of disputes might have been played out among a handful of protesters in camp, this squabble has become networked.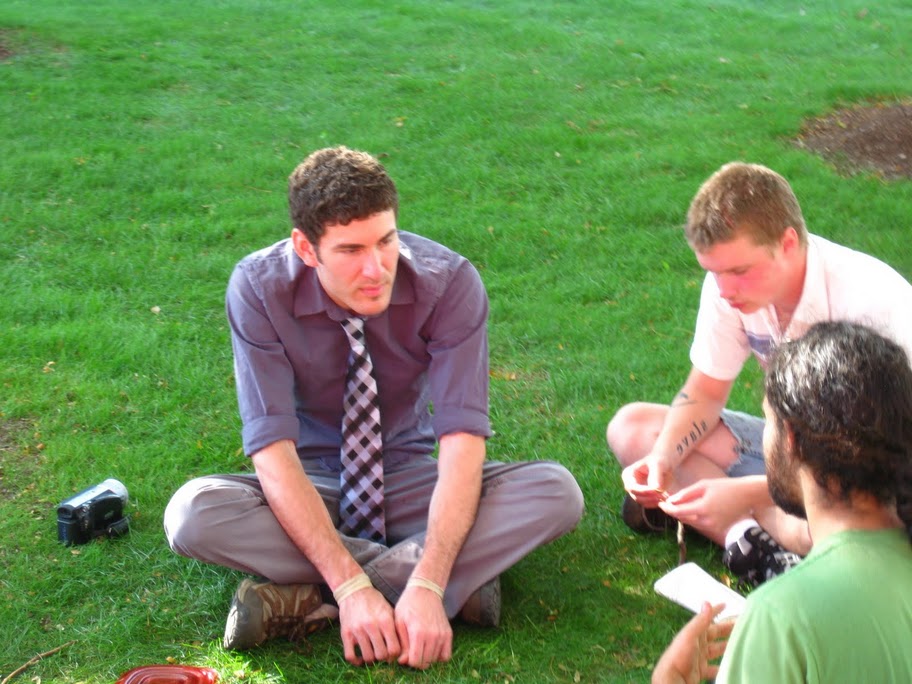 The dispute centers around how Fetch allegedly spent money allocated to Occupy. And allegations are being played out publicly online for all to see, through press releases, tweets and blog posts.
Fetch has been accused of using funds for various purchases, including $500 on Army fatigues, according to the Boston's Phoenix and CBS. Boston protesters also accused Fetch of refusing to relinquish control over a bank account containing Occupy Boston funds.
Fetch said in a brief phone conversation with the Daily Dot today that he has "been in mediation all morning and afternoon, and it was just a miscommunication problem."  Fetch went on to add Occupy Boston took down their press release on him, though at press time, Occupy Boston's press release was still up.
In a gchat  Hollamon  said Fetch was at Occupy Cleveland on October 12, and was trying to "weasel his way into whatever he could" by "buddying up to the main facilitators" of different work-groups. According to Hollamon, Fetch kept suggesting "stupid and obviously illegal things" and was "trying to incite civil disobedience."
Fetch left the next morning, after various Occupy Clevelanders googled his name and began to talk about him.
"I think he just knew he was got and moved on" wrote Hollamon.
Fetch told the Daily Dot via phone he went to "Occupy Cleveland to try to help them set up, on my own dollar" and "I believe in this movement, we want to see this moving forward."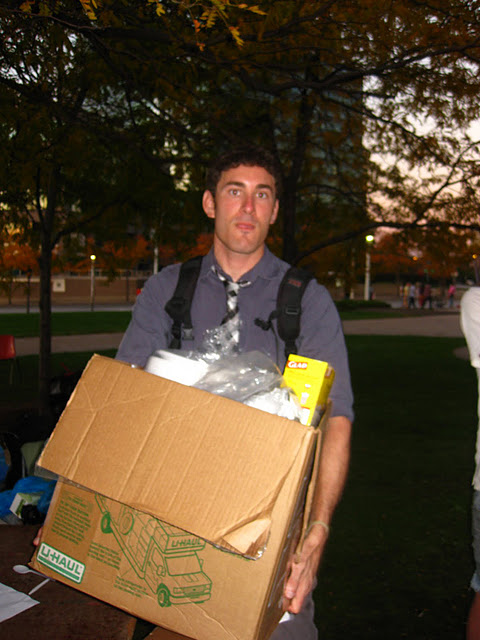 Fetch became Internet-infamous in 2008 when he claimed to be the "leader of Anonymous" and posted numerous videos addressed to Anonymous, including "ANONYMOUS Where's yo brains at?," "ANONYMOUS Gets Attacked!!!", and "ANONYMOUS This Is War." 
More or less, Fetch was trolling the trolls—attempting to provoke a response from a group of near-professional provocateurs. (Anonymous is known as a leaderless organization.)
Anonymous was not amused by the trolling attempt, and proceeded to "raid" Fetch for a couple months by posting his personal information online.
"Ironically, during the April 2011 election, Paul Carnes was crowned leader of Anonymous" states the last addition to the Encyclopedia Dramatica page on Fetch, which includes a video of Fetch promoting a reality show in Alabama.
In 2008, Gawker wondered if Fetch was the new Andy Kaufman… "but chances are he's just a terribly unfunny douche."
Image credit, Occupy Cleveland