Oculus Rift is the future of gaming. The virtual reality headset promises immersive experiences like nothing ever seen before, and whole new worlds to explore—but it takes some getting used to. 
The organizers of Ugandan online gaming community GamersNights got themselves a set of the hardware last week, and were in the process of filming a new episode of their online show when they decided to give their security guard a go. His reaction is a testament to just how real virtual reality can feel.
This demo is what he was seeing, incidentally:
The overwhelmed security guard isn't the only one who's reaction to the Rift has propelled them to minor Internet stardom; one YouTuber's dad recently found the technology profanity-worthy, and the webseries Elders React by the Fine Bros also has showcased the older generation responding with equal parts suspicion and amazement.
If you're dying to give the technology a go, but don't have the $350 for the development kit, then help is at hand: a Kickstarter project is offering the same virtual reality experience for just $45—by strapping an iPad to your face.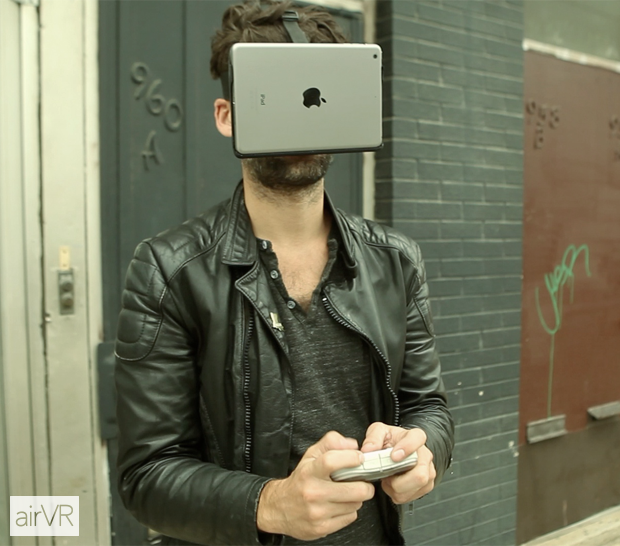 PROGRESS.