Welcome to the Friday edition of the Internet Insider, where we dissect the week online. Today:
Everyone is mocking this celeb photographer's shoots

People are trying to 'prove' snow is fake on TikTok

'Agatha All Along' is everyone's favorite new bop
Sign up to receive this newsletter in your inbox.
---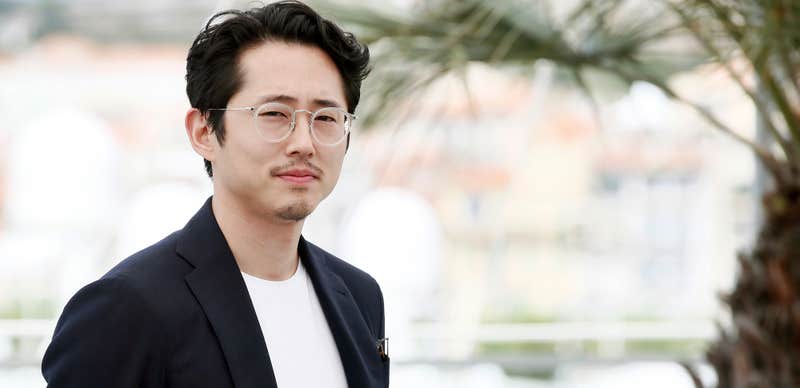 BREAK THE INTERNET
Celeb photographers are now the subject of memes
The concept of a magazine cover has always been ripe for memes and jokes. Just take a look at the many Time "person of the year" generators available online. But lately, the photographers and art directors themselves have been at the center of the discourse. Earlier this year, a Vogue cover featuring Vice President Kamala Harris was deemed universally bad by the internet. People even thought it was fake. Now, images of celebrities by German photographer Juergen Teller are circulating around Twitter and Instagram and drawing harsh criticism.
It all began when actor Riz Ahmed tweeted a series of images of him that appeared in W magazine, noting that the "shoot was the fastest of my life. 20 seconds, two clicks. Juergen Teller is the OG." People began to look up Teller's other photographs, including one for the same magazine featuring Tessa Thompson. Soon, "photographed by Juergen Teller" became a meme, with people sharing photos of celebrities looking awkward or caught off guard. But the best response came from actor Steven Yeun, whose photo of him looking perplexed was included in several roundups of bad Teller photos. He simply shared the photo with the caption, "it me."
—Tiffany Kelly, culture writer
---
SPONSORED
Ace more than just the astrology basics
Astrology can be an overwhelming world if you don't know where to dive in. That's why we've consulted our own personal oracle to find the best books for beginners on the topic.
---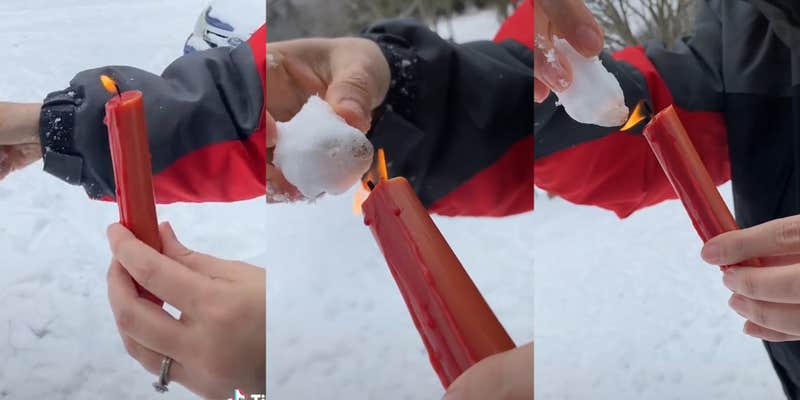 CONSPIRACIES
People tried to 'prove' snow is fake—by burning it
With Texans suffering the effects of a deadly snowstorm, mass power outages, and loss of water supply in the last week, some have turned to conspiracy theories. People on TikTok are claiming that the snow was fake—sent to punish Texas for failing to vote blue in the presidential election.
Yes, really. The reasoning behind these claims? Supposedly, the snow doesn't melt when exposed to a heat source and if you hold a flame up against a snowball, it'll leave black residue behind. It's true that in some of the videos, no meltwater is visible coming off the snow, but there is a reason for that. Exposing snow directly to a high heat source vaporizes it, bypassing the liquid stage entirely. You can't see the snow turning to water because it isn't. It's turning into a gas. As for the black residue left behind, those are just the ordinary particulates that are generated from burning any fuel source. Sorry, all. That was real snow.
—Siobhan Ball, contributing writer
---
Stormtroopers are a fan-favorite toy for kids and a surprisingly effective fascist allegory. And that's largely thanks to costuming choices. Watch this week's episode of Behind the Seams to learn more.
---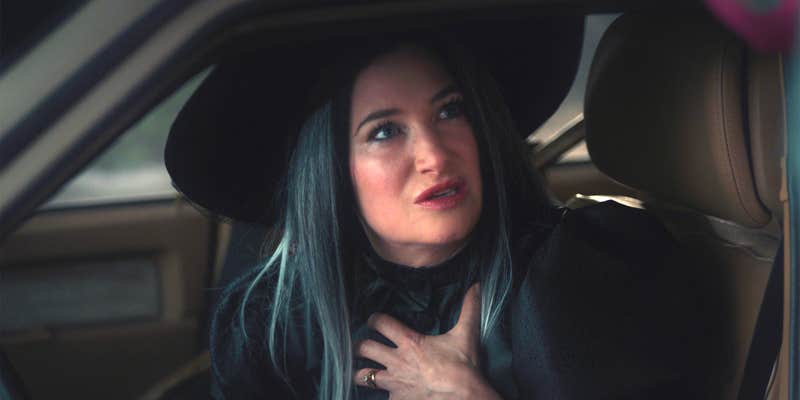 CULTURAL OBSESSIONS
'Agatha All Along' is everyone's favorite new bop
WandaVision has plenty of tools in its arsenal—fan-favorite characters from the MCU as supporting players, its fantastic cast, and a premise prime for intrigue that doubles as an exploration of grief. But its greatest weapon just might be its music.
Last week, the show dropped a a potent earworm: "Agatha All Along." Agnes (played by national treasure Kathryn Hahn) introduced herself as Agatha Harkness before launching into her villain theme song. Clocking in at just a minute long, "Agatha All Along" could not be plainer about how Agatha has been pulling many of the strings in the town of Westview, New Jersey. But it's also super catchy—leading to many remixes and memes over the past week. It's by the same songwriters behind "Let It Go" and "Remember Me," so it's very unsurprising that Lopez and Anderson-Lopez have managed to create another extremely catchy hit.
—Michelle Jaworski, staff writer
---
MEME OF THE WEEK
The news of Daft Punk's breakup led to a lot of great memes.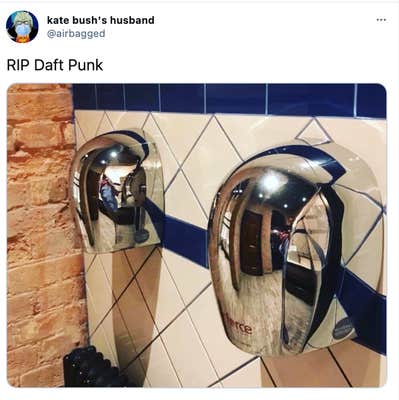 Questions? Feedback? Contact us at [email protected].