The new Disney+ series WandaVision is out today. Read our spoiler-free review here. In today's Internet Insider:
Somehow, there's Sex and the City discourse again
How sea shanties went viral on TikTok
The 'Drivers License' theories and memes, explained
Sign up to receive this newsletter in your inbox. 
---
BREAK THE INTERNET
'Sex and the City' discourse is back
On Sunday evening, HBO Max released a teaser trailer for its much talked about Sex and the City reboot, titled And Just Like That. The trailer doesn't show much beyond a few shots of New York City and a voiceover by Sarah Jessica Parker. But it still lit up the internet this week and rehashed discussions about the beloved yet polarizing series that first premiered in 1998. 
Most notably among the SATC discourse was the fact that Kim Cattrall, who played Samantha Jones in the original series and two films, would not be returning for the reboot. Cattrall previously said she did not want to reprise her role for any future SATC sequels, and she has made it clear that she and Parker do not get along. But, as fans have pointed out, the series would not be the same without Samantha—who often played the role of comic relief. (Even if some of her lines now come off as outdated or ridiculous.)
While Parker confirmed this week that Samantha will not be recast, there's still a lingering question on everyone's mind: Will the reboot kill Samantha off? Or will the remaining women simply lose touch with her? We'll have to wait a while to find out (filming hasn't begun yet). But now, Twitter has already moved on to a new topic: Is it OK to like both Sex and the City and The Sopranos? (The answer is a resounding yes.)
—Tiffany Kelly, culture editor
---
SPONSORED
What if you blended the power of a modern gaming PC with the portability of a Nintendo Switch? Enter GPD Win Max.
---
TIKTOK TRENDS
The band behind the viral TikTok sea shanty
TikTok is currently overrun with people singing "The Wellerman," a sea shanty about the New Zealand whaling industry. Packed with 19th-century nautical slang, the lyrics aren't exactly Top 40 material. But with its rousing chorus and jaunty rhythm, it has undeniably powerful vibes.

To get to the bottom of this trend, we spoke to the sea shanty band The Longest Johns, who sowed the seeds for this song to go viral.

Member Dave Robinson told the Daily Dot: "I have a theory about why 'The Wellerman' is quite so popular at this moment: it's a song about people in a tough situation waiting for the hope of someone bringing supplies. The Wellerman were the [British supermarket chain] Morrisons of yesteryear."
—Gavia Baker-Whitelaw, staff writer
---
MUSIC
What is Olivia Rodrigo's 'Drivers License' about?
Olivia Rodrigo's new single "Drivers License" is getting a deep analysis on TikTok, and fans are certain the song is about her High School Musical: The Musical: The Series co-star Joshua Bassett.
The 17-year-old Disney star released her debut single last week, and the song has already dominated TikTok and climbed the iTunes charts (and got a Taylor Swift nod). Rodrigo posted about how it was inspired by the emotional experience of getting her driver's license.
But, as the Cut details, fans believe a line in the song goes deeper than that. Theories abound that Rodrigo's referencing Sabrina Carpenter, the 21-year-old (blonde) actress and singer, whom the 20-year-old Bassett is allegedly dating.
—Audra Schroeder, senior writer
---
This week on Behind the Seams, we look into how Disney used a particular style of dress to transform its cartoon princesses into an Avengers-style lineup.
---
MEME OF THE WEEK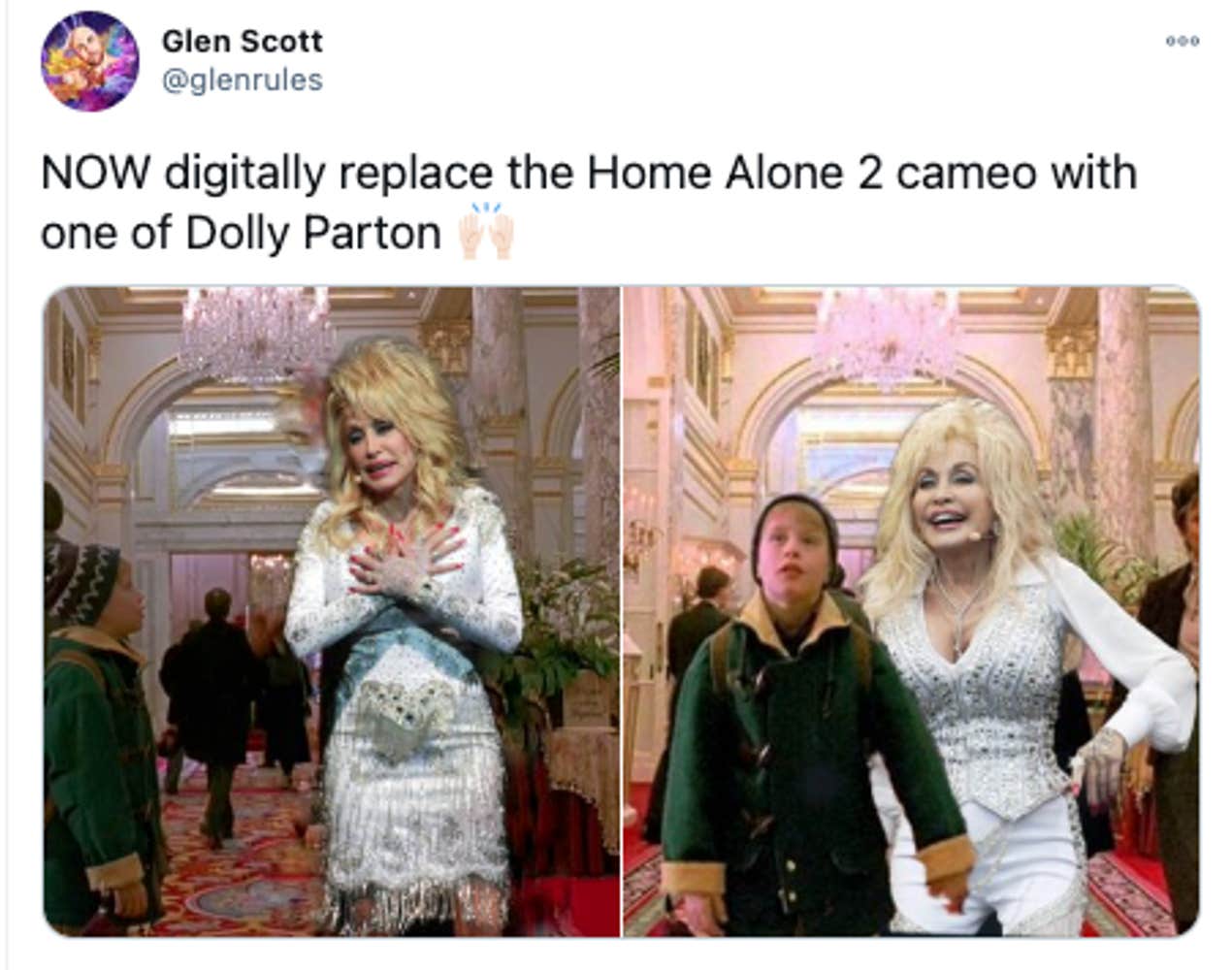 Who should digitally replace Trump in Home Alone 2?
---
WORK SLACK
"Gonna put 'existential dread inducing Psykronium cube' on my online dating profiles."
—Michelle Jaworski, staff writer, on this Umbrella Academy casting news. 
---