An "interesting" old meme from the Nickelodeon series Drake & Josh is getting breathed new life into it within the LGBTQ+ community.
In the 2006 episode "Mindy Loves Josh," Mindy (Miranda Cosgrove) and Josh (Josh Peck) decide to end their newly established relationship after Mindy tells Josh she loves him, but he suspects she's just trying to distract him so she can win first prize in the school's annual science fair. Though she was telling the truth and Josh ends up winning, he learns that she let him win and the two decide that it's best to part ways.
At one point in the episode, Mindy sits at her computer to look up skin disease symptoms and comments "interesting" as she takes a sip from her soda can. The moment initially gained traction as a reaction meme on social media platforms such as Twitter, Tumblr, and Reddit around 2016, as you can see in the popular example below.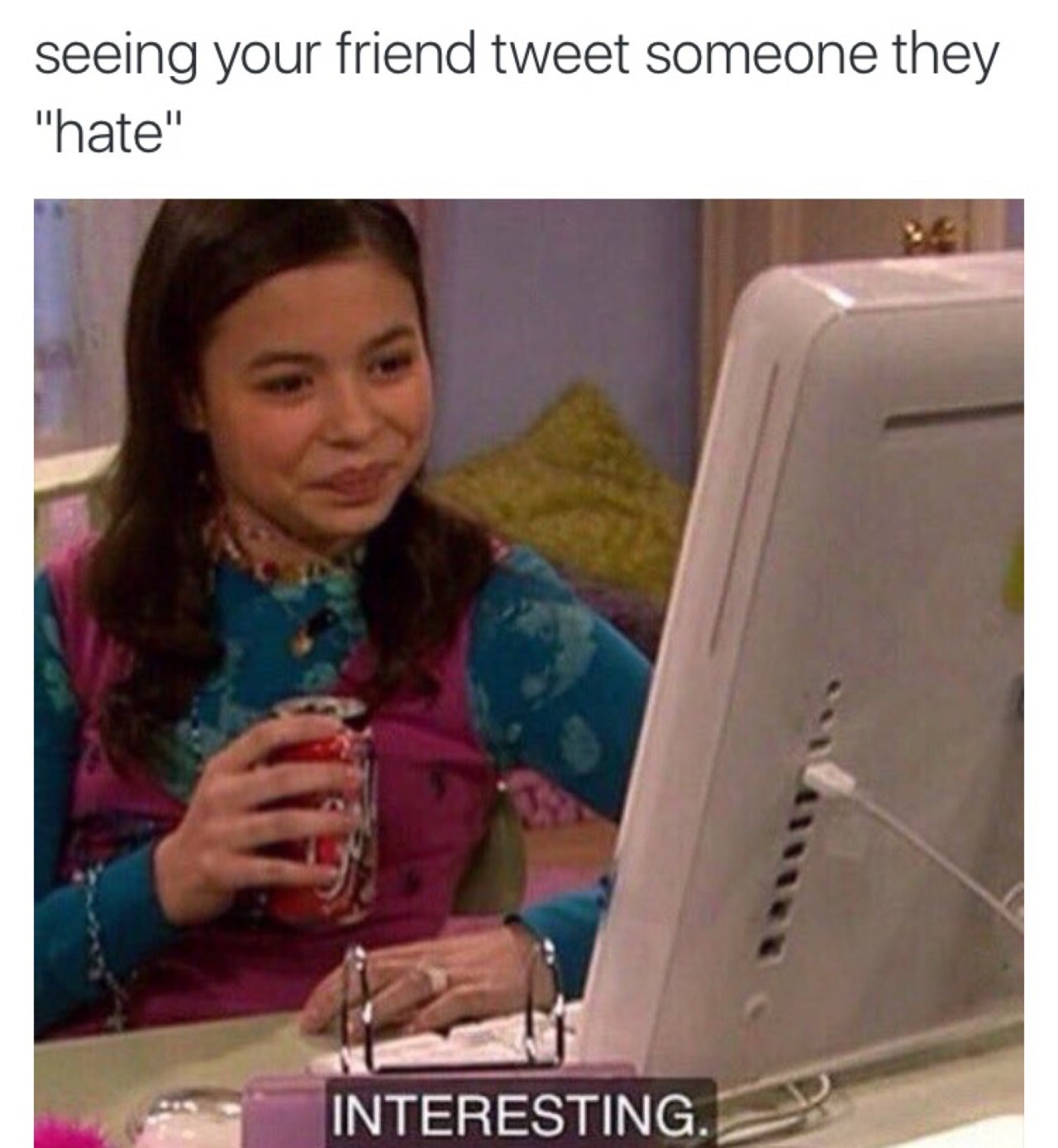 The meme took on a new life this month, however, when a Tumblr user shared the image side-by-side with a still frame from the WB/CW series Smallville, featuring Clark Kent (Tom Wellington) lustily chained with his arms over his head while shirtless, with the commentary "12-year-old me realizing I'm gay" superimposed over the "interesting" frame. A few days later, the meme surfaced on Twitter where it proceeded to go viral with over 33,000 likes.
Soon, others joined in, using the meme to pinpoint exactly when they knew they were gay or bisexual—which could involve anything from Chris Evans' character Johnny Storm in 2005's Fanstastic Four to a stupid sexy Abercrombie & Fitch shopping bag and so on.
Another fun spin on the "interesting" meme involves people, as adults, realizing "how gay" they are, thanks to images of a beefy shirtless Tom Hopper from Stranger Things and an almost equally beefy, equally shirtless Nick Jonas hanging out on a yacht.
Interesting, indeed—but hey, #iykyk!
READ MORE: