Trolling has been around long before Internet bullies made an 11-year-old girl cry, and here's proof.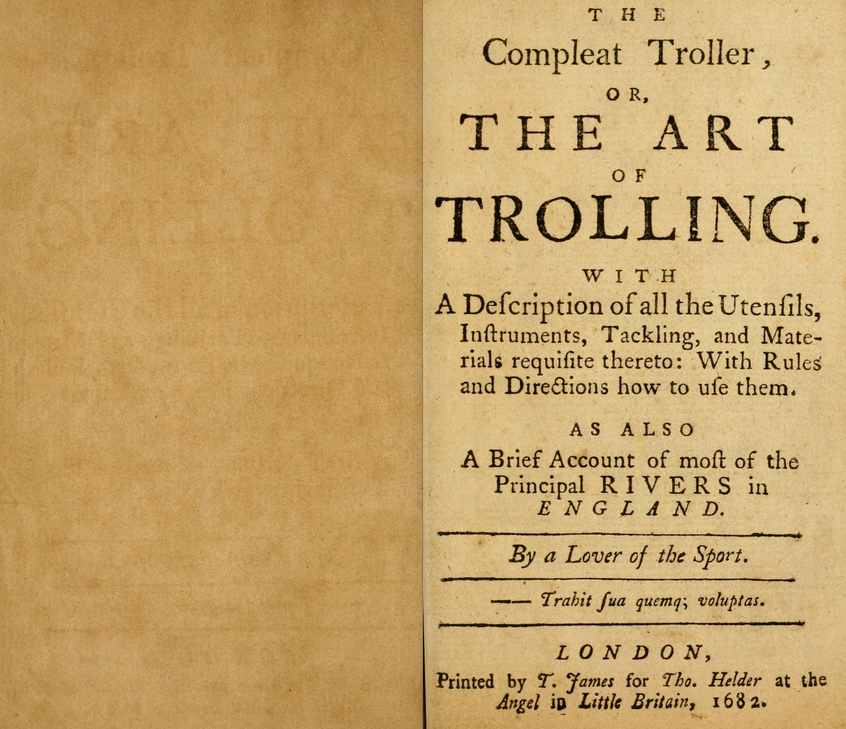 Robert Nobbes's book The Compleat Troller, published in London in 1682, is a seminal work, a poetic tribute to the art, history, and science of trolling, from antiquity to the present day. It has a 24-page introduction, written partly in iambic verse, containing frequent allusions to Roman mythology.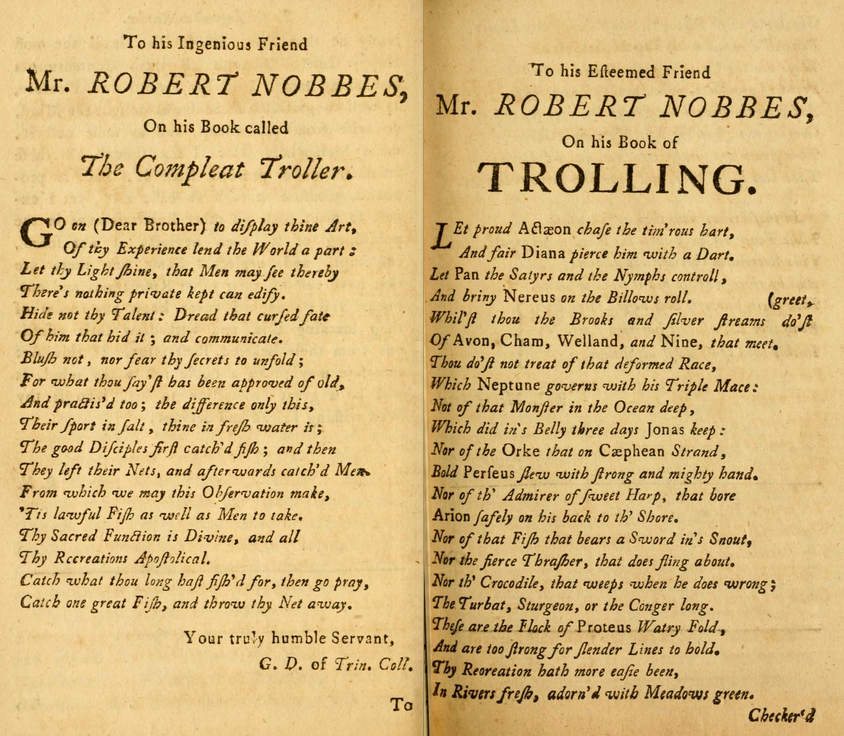 It's also got plenty of cool illustrations of angling gear, because this is a book about fishing.
Surely you know that trolling doesn't only mean pushing people's buttons online. It's also when you trail a line behind your boat and hope to catch a pike or two.
John Overholt, a curator at Harvard's Houghton Library, first spotted the text and tweeted it as "Reddit: The Missing Manual."
All the internets, everywhere. pic.twitter.com/OLD1xpa6g3 v @john_overholt @burritojustice

— gilly youner (@gillyarcht) March 22, 2014
It looks too good to be real, but it is! Thanks to the Internet Archive's cache of a University of New Hampshire Library page, you can read The Compleat Troller here, or download it here. You can also find reproductions on Amazon.
The biggest troll move of all: getting the Internet to gush over your poems about fishing, 350 years later.
Photo via Moyan Brenn/Flickr (CC BY 2.0)