Developer Nitro+CHiRAL's massively popular DRAMAtical Murder is finally getting an English version.
Described on its Steam page as an "epic cyberpunk boys' love adventure," this multi-ending visual novel offers a dark foray into a brilliant cyberpunk world. DRAMAtical Murder has been one of the world's most popular boys' love visual novels for years, and the release of its first-ever English version has fans lining up for a fresh copy.
What is DRAMAtical Murder?
DRAMAtical Murder, typically referred to by fans as DMMD, is a deep and delightfully told yaoi love story. It combines a visually stunning cyberpunk world with charming characters and an engaging storyline and has been a fan favorite since the game was originally released in March 2012. It took until 2021 for an English version of the game to be released, but its fan base is as ready and eager as ever.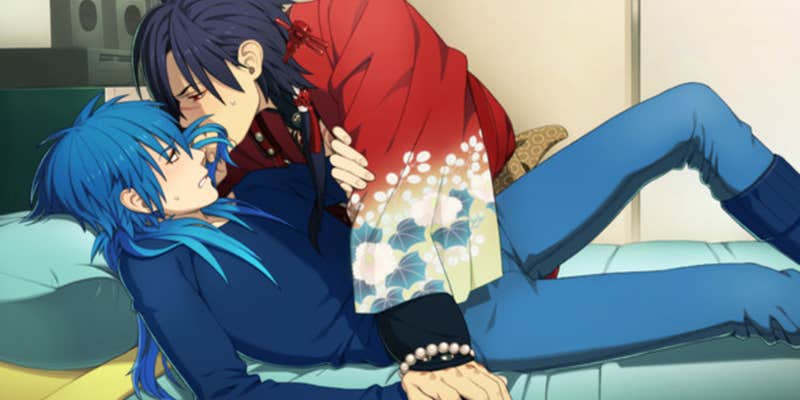 An erotic visual novel, DRAMAtical Murder doesn't play like most games. Instead, sensual scenarios play out through a variety of text snippets and shifting pictures. Actors lend their voices to the characters, which helps bring them to life despite a lack of elegant cutscenes or intricate mechanics.
The player takes the role of Aoba, a blue-haired youth who—at the ripe old age of 23—has left his past as a gangster behind. Intent on a simple life helping care for his grandmother, Aoba's life is thrown into turmoil when strange happenings begin cropping up on Midorijima, the game's island setting.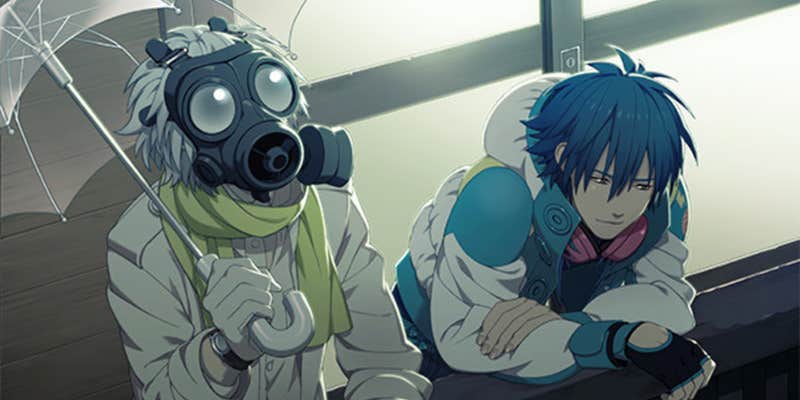 The player is given the option to make key decisions throughout the game, altering the ultimate outcome based on their choices. As noted by the game's Steam page, "Aoba's fate is yours to decide."
Why is DRAMAtical Murder so controversial?
Any adult game is bound to stir up a bit of controversy, but some of the criticism levied at DRAMAtical Murder goes beyond the expected issues over lewd content. Controversy has haunted the game since its original 2012 release thanks to problematic storylines and character arcs littered throughout the game.
Through each of the available partnerships, the player—and thus Aoba—is faced with a series of critical moments, and how they respond to them will decide the ending of the game. If you make the wrong choices, you won't die like most games, but your actions will have consequences. In some cases these consequences result in sexual assault and body horror, as noted by Polygon. But without an official trigger warning, some players don't realize what they're getting into.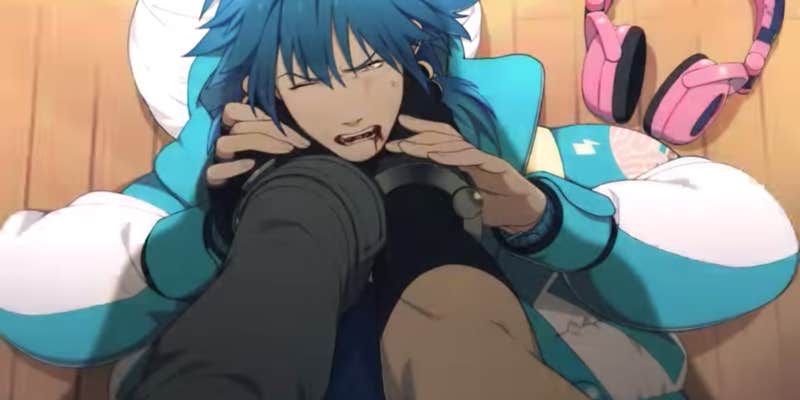 Polygon notes that one of the critical-path playthroughs needed to unlock the game's final ending is "violent" with "troubling implications of domestic abuse." Criticism of this storyline, which involves rape, is widespread online. The title is also among Twitch's prohibited games due to its violation of community guidelines surrounding "hate speech, sex, nudity, gratuitous gore, or extreme violence."
The game's recent release has yet to stir any controversy, perhaps due to the game's popularity among its niche community. While people were startled by some of the more graphic storylines when DRAMAtical Murder was first released, most newcomers are well aware of its darker moments. Rather than dig into issues with specific characters or storylines, most people are reacting to the English release with nothing but joy.
Other gamers who enjoyed DRAMAtical Murder during its original run are reliving their misspent youths and pining after characters they thought they'd forgotten.
Even on Reddit, people are clamoring for their chance to dive into the English release. There also appears to be a trend of preparing and consuming utterly cursed cake versions of Aoba, Clear, Mink, and all the other DRAMAtical Murder cast.
You can't unsee these unholy creations.
Is it available on Steam?
DRAMAtical Murder is available on Steam. The English version was officially released on April 6, 2021.
Is it uncensored on Steam?
Sorry fans. The base Steam version of DRAMAtical Murder is censored.
The full, uncensored version of DRAMAtical Murder is available through publisher Jast Blue's website. It is slightly more expensive than the Steam version—$24.99 instead of Steam's $19.99—but comes with all the 18+ content fans expect from this game.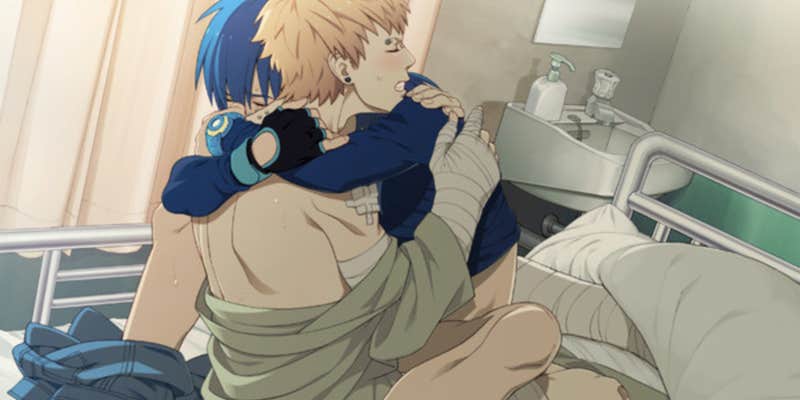 Thankfully, Steam purchasers can beef up the tamer version of the game with a patch. Jast Blue announced via Twitter that a simple patch is all that's required to restore the game's original graphic content, but there's a catch. The patch costs $3.99, which makes the Steam version barely cheaper than that found on the Jast Blue site.
There is also a limited edition version of the game, which will run players $39.99, and includes a physical copy of the game, a copy of the game soundtrack, a Steam key, and a digital artbook.
---
More NSFW gaming news on the Daily Dot