Amid the coronavirus pandemic, isolation has benefited certain areas more than others. Video game giants, in particular, have been thriving as gamers new and old finally find the time to enjoy their favorite titles. These range from AAA games like The Witcher and Cyberpunk 2077 to lesser-known, niche games like developer Illusion's Koikatsu Party. An erotic video game with your specific tastes at its core, this dirty dating simulator is exactly the cure many pandemic-weary gamers need.
So what is Koikatsu Party, and what do you need to know about this popular adult game before purchasing it? Read on for more on one of Steam's most popular hentai titles yet.
What is Koikatsu Party?
It's baffling that a game like Koikatsu Party didn't come around years ago. Other games have attempted similar formulas, but there's nothing quite like Koikatsu Party on the market. This simulation game allows players to create their perfect anime girl from the ground up—or tits down.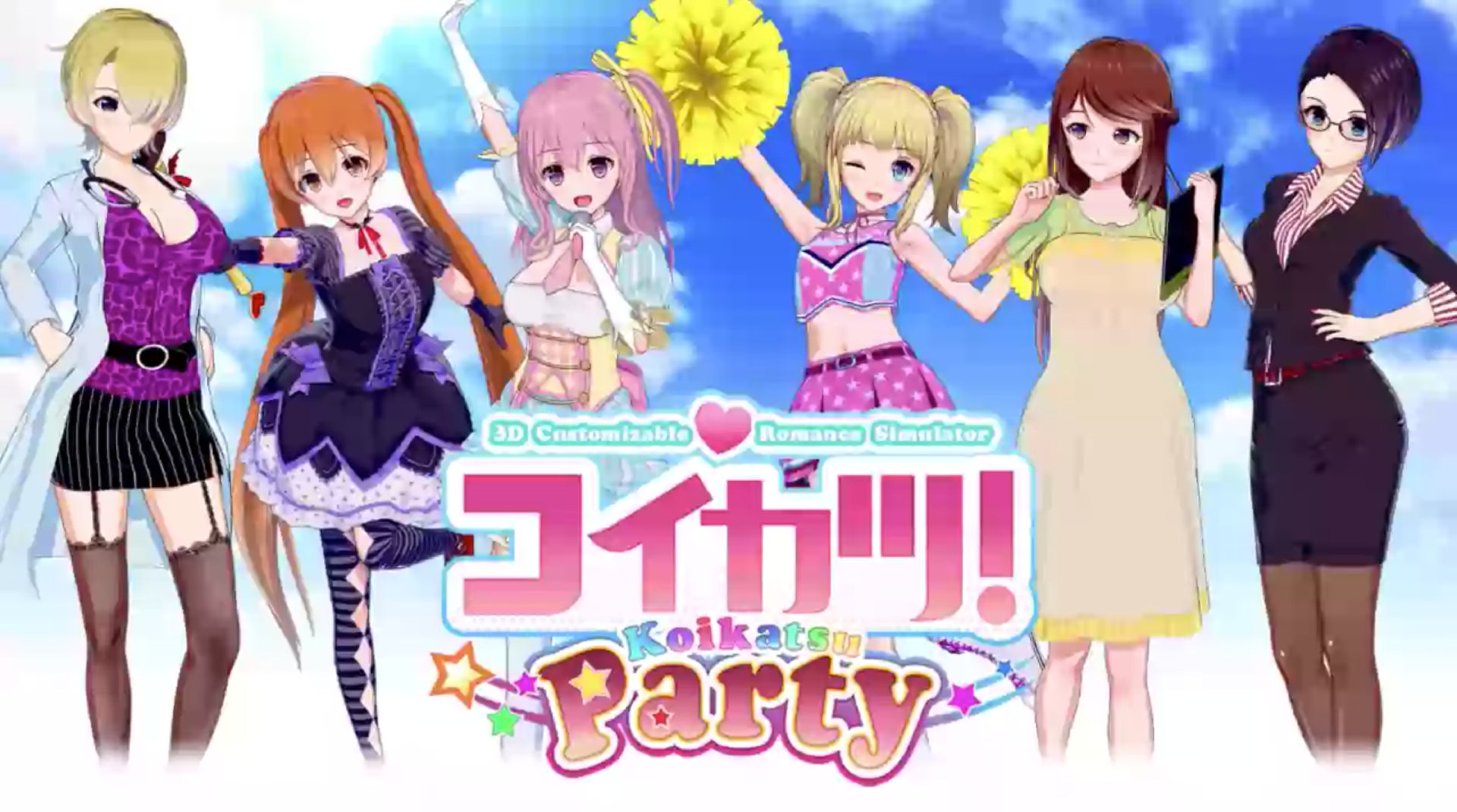 Gameplay
Character customization is the crux of what makes Koikatsu Party so titillating for anime porn fans. Extensive customization options allow players to adjust a character's facial features plus their hairstyle, shading, bust size, and skin color. Many players have spent hours meticulously shaping the ideal virtual GF, carefully crafting absolutely every aspect of their physical appearance.
Your anime girl's personality and sexual preferences are also under your control. Shifting these will change the way your character reacts to interactions and situations, and may even change how she behaves during erotic encounters. What does that entail? The game's Steam page invites players to "touch, pull, lick, finger, and pump to your heart's content."
Once you've created your ideal anime girlfriend, the game's tantalizing gameplay is finally accessible. Players can access a number of erotic minigames, like straight or lesbian sex, with their custom-created character. Or they can interact with other in-game characters and storylines through the game's main story mode. Think of it like a dating sim with benefits. It has full audio in Japanese with subtitles in English and Chinese.
The game's reviews are full of half-jesting claims that Koikatsu Party has absolutely robbed players of their outside interests. One reviewer detailed how the game was gradually laying waste to their social life. "This is not a joke. I'm genuinely afraid of what is happening to me."
Fans agree this is "something magical, yet forbidden," but that isn't stopping them from throwing every extra minute they have at this game. Koikatsu Party players may be joking, but the game is seriously addictive due to its powerful customization options. It's not just one of the best hentai games you can purchase on the market; its enormous modding community continues to breathe new life into the title.
Where to buy Koikatsu Party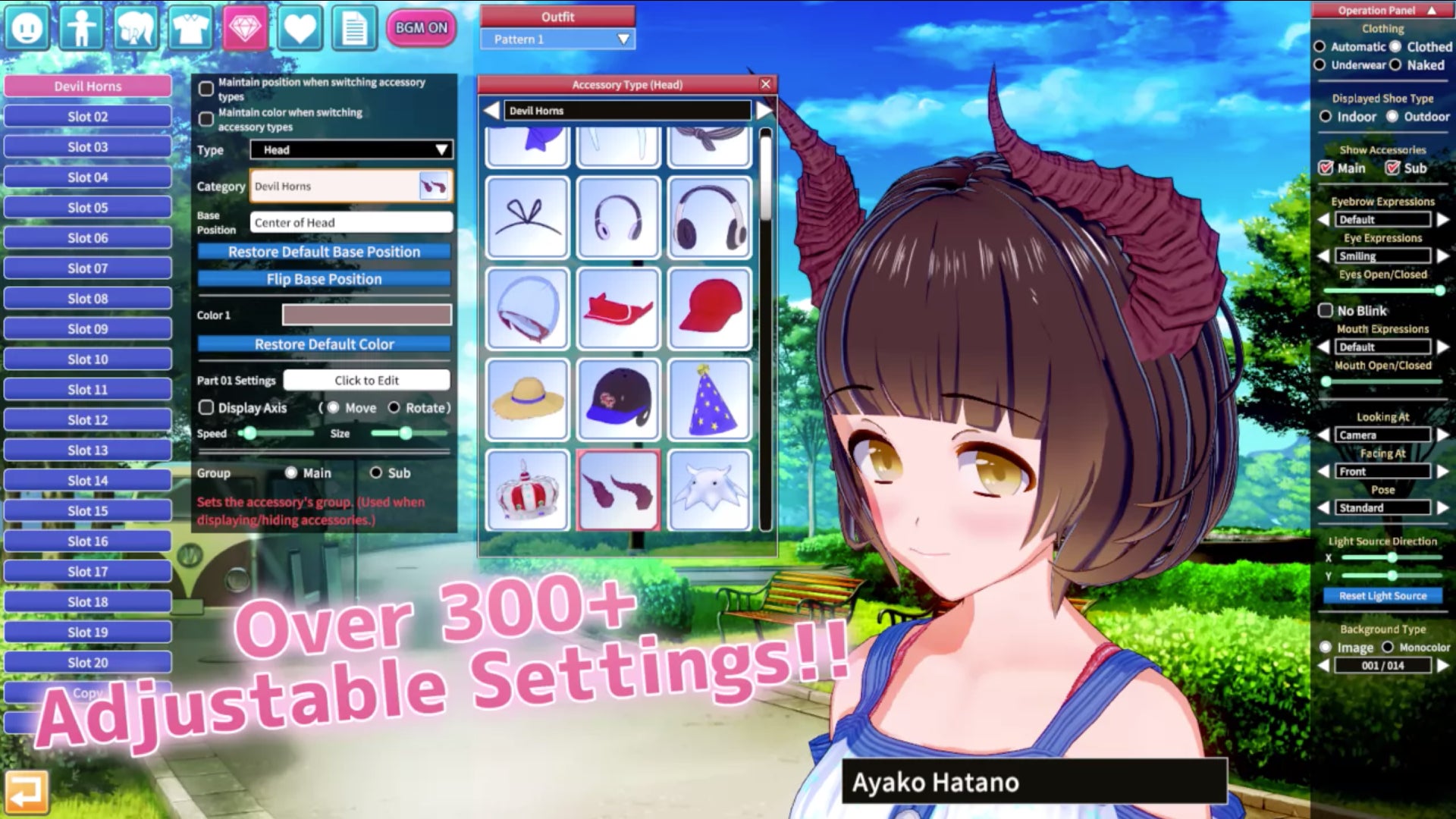 Koikatsu Party is easily accessible to anyone with Steam. Just download the Steam app onto your computer and create an account. Given that Koikatsu Party is a mature game, you'll need to be at least 18 years old to view and purchase. Once your account is created, pop over to the game's Steam page and add it to your cart.
As many people noted, however, Koikatsu Party is viewable on your Steam wish and purchase lists. Many players have side-stepped this issue by creating a second Steam accounts or removing their loved ones from friend lists, but it would probably be easier to simply appear offline or go private for a few weeks after you purchase Koikatsu Party—unless you want your Steam friends to learn about your tastes in porn.
Price
Koikatsu Party is currently $59.99 on Steam. If you add it to your wishlist, you'll be notified about any future drops in price. Players can also track the game's price through IsThereAnyDeal.
Consoles
Sorry, PlayStation 5 fans and Xbox Series X owners. Koikatsu Party is currently only playable on PC.
How do I get the Koikatsu Party 18+ patch?
Due to Steam's rules on 18+ content, the full, uncensored version of Koikatsu Party is not immediately available from Steam. In order to side-step issues surrounding the sale of erotic games, Steam requires players to download the game's erotic content directly from Illusion. Go to this page to find the developer's 18+ patch and click on the giant "special patch" button at the top. The patch will begin installation on your computer.
After you've installed the Koikatsu Party 18+ patch, you're ready to grab some mods.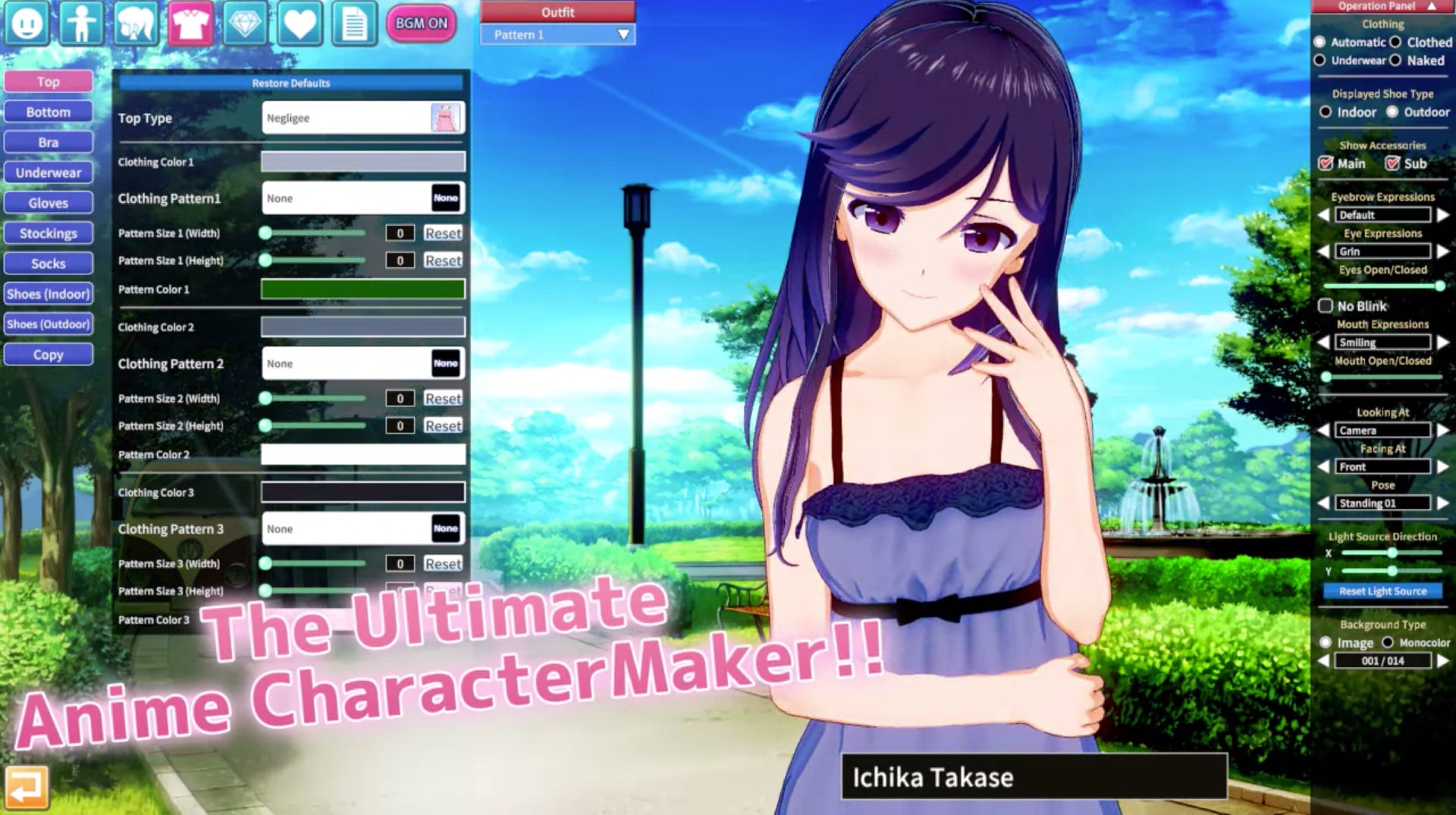 The best Koikatsu Party mods
Modders will go after any game that's worth its salt, and Koikatsu Party is no exception. Several talented souls have created a range of essential upgrades to the base game, allowing for new character creation options and sex scenes. If you're worried the initial game is lacking substance—like first-person view during gameplay or the ability to get your custom girl pregnant—modders have your back.
Did you know that you can play Koikatsu Party in VR? Illusion offers a free DLC addition to the game, "Koikatsu Party VR," which lets players interact with their custom anime girls with their virtual reality headsets. The patch officially supports HTC Vive and Oculus Rift, although you can also use the DLC mod with any VR device that supports SteamVR (such as the Oculus Quest).
Koiktasu Party doesn't require a VR headset to play, of course. But if you have one lying around, give it a try. As one Steam user says, "every penny was well spent."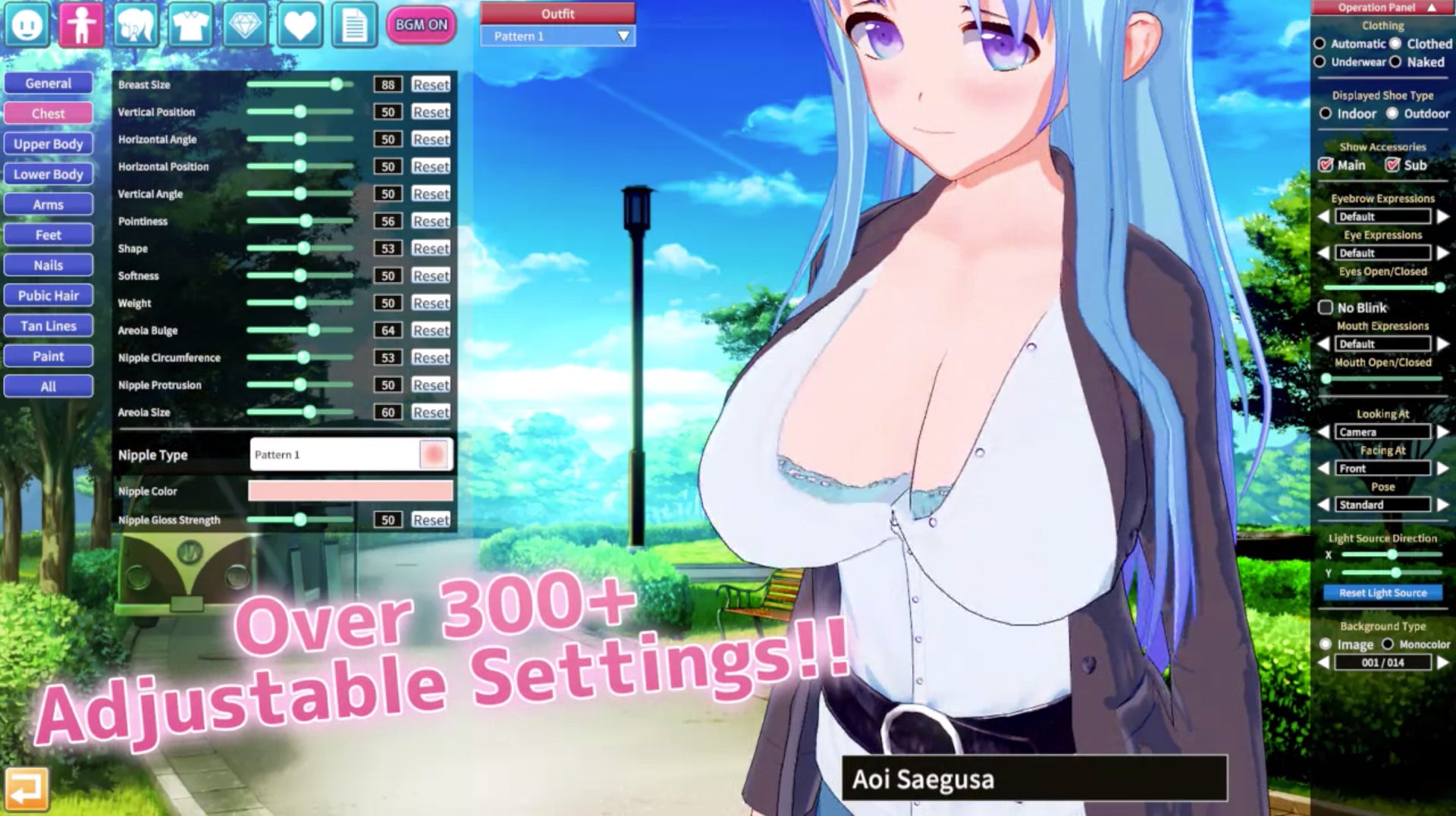 The HongFire patch is the mod to end all mods. The most recent version of the HF patch combines a number of different mods, including English translations, a slew of new character creation options, and streamlined navigation during gameplay. Numerous mods are tested and added to the patch before each update to make sure all of them function properly.
The patch takes the essential step of fixing common issues and breakages within the game, while also enhancing in-game options. It includes mods that will add a pregnancy option, eye control, and shoulder controls, to name just a few.
To install, head over to the HF Patch's GitHub page and download the latest edition.You'll want to install Koikatsu Party and its official DLCs first before installing the patch. For more instructions, see the GitHub repo's readme.
Koikatsu Party offers plenty of options from the get-go, but it's not overly creative when it comes to gender options. All of your love interests appear to be female, and the player is always presented as male.
Modder ManlyMarco created a partial solution to this problem with his male character maker mod. It allows interested players to "change animations of a female character to those of a male." Essentially, it allows you to create characters that have the common attributes of men—like a lack of breasts—but doesn't change much else. It will make your created character walk like a "male," though. Whatever that means.
A diverse handful of mods come from modder Katarsys, who shares her creations through her Patreon. Recent additions to her Koikatsu Party mod lineup include foot jobs and other new intercourse options and support for characters "with a height outside the normal range." This means that particularly tall or particularly short anime girls get glitchy in sex animations, requiring a patch to ensure that your 4'5″ goddess gets all the loving she deserves.
Public versions of kPlug are released seasonally. The latest version, kPlug 2.5, is available on Katarsys' Patreon. Subscribers also gain early access to all upcoming kPlug updates.
---
More NSFW gaming news on the Daily Dot