Chances are you've heard the term "visual novel" (or VN) in the past few years. Some of the most influential indie games are VNs. Others games have mechanics inspired by the medium. For anime, manga, and hentai fans, visual novels are some of the most memorable works to reach the West from Japan. Just take a look at True Love '95, Fakku's much-hyped rerelease of the classic 1995 dating simulation game.
But what is a "visual novel" anyway, and where did it come from? And what does it have to do with "eroge," the popular hentai game genre? Read on to learn all about one of the most influential (and, in many cases, erotic) mediums in the gaming world.
What is a visual novel, and what are eroge games?
What is a visual novel?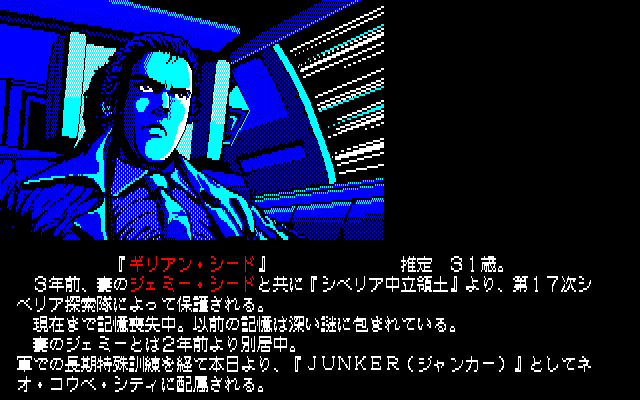 A visual novel (in Japanese, ビジュアルノベル  or bijuaru noberu) is a video game genre with an interactive narrated story and multimedia elements. Most visual novels feature a written narrative spoken to or read by the player, which may include dialogue, character art assets, backgrounds, and sounds. Some have branching narrative arcs, where players make key decisions that influence the game's story. Other visual novels feature minigames, and some have role-playing game (RPG) mechanics. Dating sims commonly use the latter.
Visual Novel Database traces the genre's roots to the 1982 Japanese computer game Lolita: Yakyuuken, an adult game with a seemingly adolescent female character. Players engage in a form of rock-paper-scissors until they stripped the character naked, after which police arrive and arrest them. One year later, Enix released its murder-mystery game Portopia Renzoku Satsujin Jiken. While Lolita technically invented the genre, the latter of the two introduced the modern visual novel format, thanks in part to its non-sexual content.
For decades, visual novels remained popular largely with Japanese audiences; only a few titles made it to the west. Traditional exceptions included dating sims or adult games. One of the most well-known exceptions is the Sega CD 1994 port for Snatcher, created by Metal Gear Solid's Hideo Kojima.
What is eroge, and what are h-games?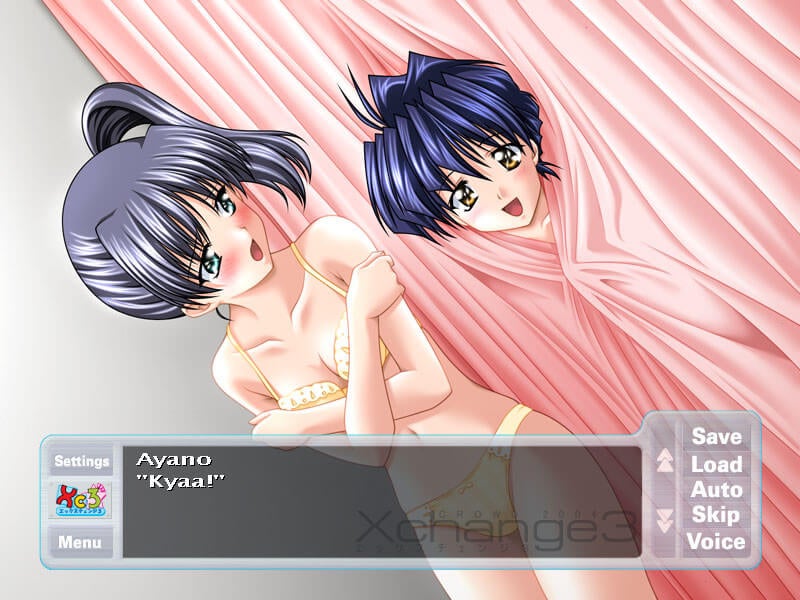 Eroge (エロゲ) is a short form for "erotic games." Also known as "h-games," these are Japanese games with explicit sexual content. While eroge games are commonly depicted as adult visual novels, this isn't always the case; eroge works range from real-time strategy games and role-playing games to rail shooters where players seduce attractive women. Eroge games predate visual novels with Koei's Night Life, which launched on the NEC PC-8801 in 1982. Games journalist Daniel Rosen claims the game was "marketed towards couples, with a catalog of sex positions to try out and a schedule for tracking a woman's period."
It's tempting to claim visual novels are a valid art form by distancing them from adult games and claiming they're more sophisticated. This isn't helpful, in part because it diminishes adult content's artistic value, but also because it is a form of historical revisionism. Game developer Cecil Choi (who uses they/them and he/him pronouns) argues visual novels cannot be divorced from their relationship with eroge. "Though there are now many diverse VNs on the market, there is no doubt that the genre has its roots in eroge (erotic games), particularly bishōjo games, in which the assumed straight male player can have romantic and/or sexual encounters with various female characters," they write. More advanced eroge visual novels soon followed, such as Enix's Joshi Ryou Panic in 1983, which Choi credits with offering "a branching narrative and several different endings."
Throughout the '80s and '90s, eroge dominated the visual novel market. Visual Novel Database catalogs 126 Japanese games released from 1983 to 1989 with adult material; by the end of the 1990s, that number rose to over 1,100 within the decade alone. The 1990s introduced the first eroge titles to the West as well, with 18+ translations increasing throughout the 2000s. By the tail-end of the 2000s, Western developers started creating their own high quality adult games, mostly inspired by the Japanese eroge market.
READ MORE:
Which eroge games should I play?
Best eroge games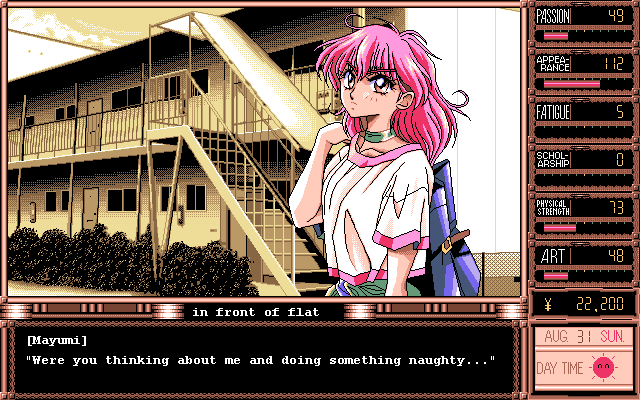 While eroge is more of an umbrella term than a specific medium, our recommendations will focus mainly on adult visual novels from Japan. Be warned: Some of the recommendations listed below feature triggering or uncomfortable sexual content, including nonconsensual scenes. While all English translations feature aged-up characters that are 18 or older, Japanese canon may differ. Recommendations below are given as an educational overview of eroge as a medium and are not necessarily endorsements of content provided. The Visual Novel Database provides additional information on sexual content found in each title.
Some of the most influential eroge games have made their way to the west, be it officially and through fan translations. The Fate/Stay Night series, Taimanin Asagi, and Muv-Luv—particularly trilogy finale Muv-Luv Alternative—are some of the most memorable releases from the 2000s. Other popular adult visual novels include Nekopara, Katahane, Hitotsu Yane no Tsubasa no Shita de, and The Fruit of Grisaia, (Disclosure: This writer provided quality assurance for Sekai Project's The Labyrinth of Grisaia). For some of the most critically acclaimed and groundbreaking eroge visual novels reaching the West in recent years, consider Kindred Spirits on the Roof, Koikatsu Party, Making*Lovers, and Nukige Mitai na Shima ni Sunderu Watashi wa Dou Surya Ii Desu ka? And if you're looking for an h-game with virtual reality support, check out Custom Order Maid 3D 2, available uncensored at Nutaku. Koikatsu Party also offers virtual reality gameplay with a free patch.
If you're interested in digging into eroge's 20th-century Western history, The Asenheim Project features some of the most influential eroge titles from the 1990s for free. Try adventure title Desire, fantasy mystery game Nocturnal Illusion, and dating sim True Love, one of the most popular cult classic eroge games released in the U.S. For a more extreme but equally influential title, check out adult horror visual novel Divi-Dead. Additionally, consider gender transformation visual novel series X Change. Released in 2001 in the U.S. and 1997 in Japan, the series' Western introduction served as a bridge for the growing '90s and 2000s Western eroge market.
Best adult visual novels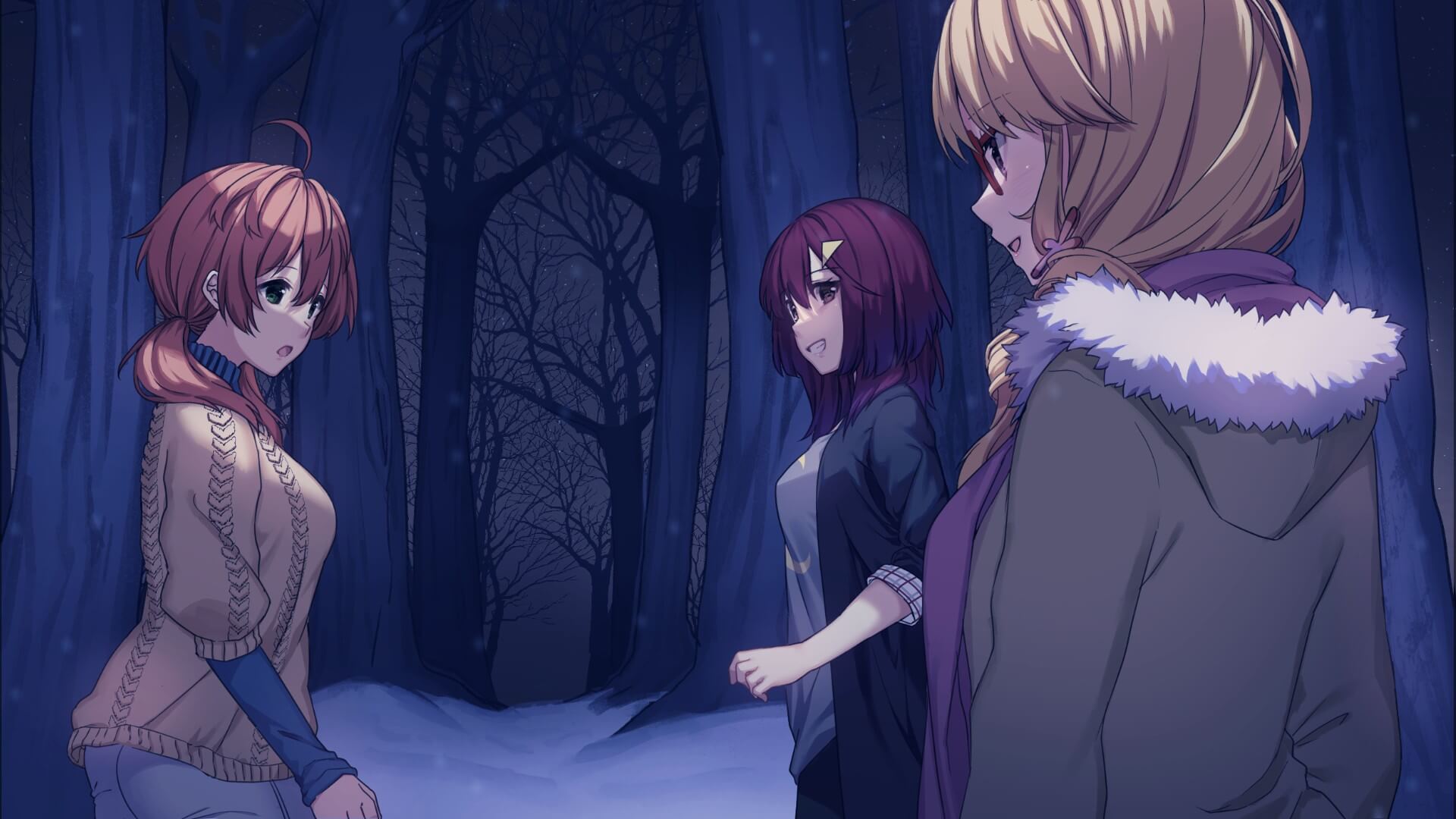 The following games were all created outside of Japan; most of them come from either America or Europe. Distinctly different in style and nature, these were either directly or indirectly influenced by eroge work coming out of Japan. Again, content ratings may vary.
While certainly not the first Western adult visual novel, Four Leaf Studios' 2012 adult romance game Katawa Shoujo kickstarted interest in adult visual novel development outside of Japan. More Western games soon followed, including Sunrider Academy and yaoi title Sleepover. Since then, the Western visual novel market has blossomed, and some of the most well-known adult visual novels embrace specific niches or fetishes. Monster Girl Island, for example, features a 3D, anime-inspired world with monstrous women to meet and hook up with. Haremon also dotes on monster girls but with gameplay elements inspired by Pokémon. Other games embrace the furry community. After Class, for example, is a gay furry visual novel designed with queer men in mind. An additional furry visual novel game, Santa Lucia, follows a similar premise.
Queer adult visual novels are particularly popular in the West. One of the most popular releases, Christine Love's BDSM romp Ladykiller in a Bind, features kinky lesbian sex on a cruise ship. Players can choose between serving as a submissive or a dominant various erotic encounters throughout the day and night. More recently, Studio Élan's yuri game Heart of the Woods wooed lesbian players with its well-written tale of sapphic love and desire in a modern, yet supernatural, setting. Other popular queer adult visual novels include Highway Blossoms, Hardcoded, Teach Me Onegai~!, and Cute Demon Crashers.