We crawl the web so you don't have to.
Sign up for the Daily Dot newsletter to get the best and worst of the internet in your inbox every day.
Hello fellow citizens of the internet! Andrew here. Welcome to today's edition of web_crawlr.

Our top stories to kick off the week are about: A robot server fail where it keeps spilling customers' drinks, an Airbnb host who is getting no sympathy after complaining about guests, why people think President Biden fell asleep while watching Oppenheimer, and how Swifties are marking the start of August in meme fashion.
After that, we've got a "One Dumb Conspiracy" column from our Tech Reporter Mikael.
See you tomorrow!
— A.W.
---
⚡ Today's top stories
Another person has sparked discussion after showing an unsatisfactory interaction with a robot server.
A user on TikTok is receiving little sympathy after complaining about how his Airbnb tenants utilized an air conditioner.
When Biden was asked how he liked the movie, he replied simply: "it was compelling."
Even Taylor Swift got in on it.
---
We crawl the web so you don't have to. Sign up to receive web_crawlr, a daily newsletter from the Daily Dot, in your inbox each day.
---
📲 Better living through apps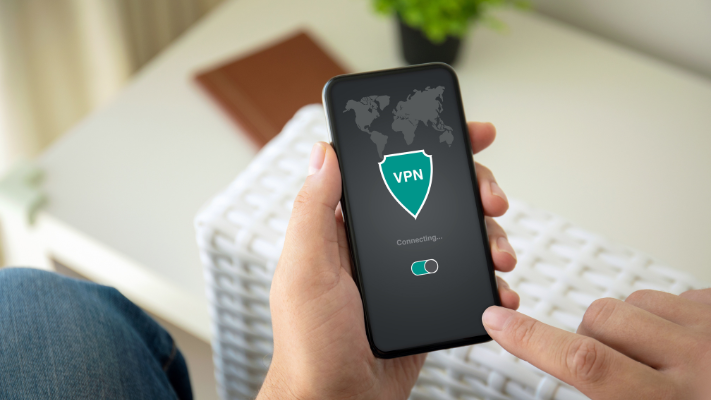 💰 SPONSORED
Protect yourself from prying eyes
Cybercriminals are always lurking. Take your online security to the next level with NordVPN. More than just a VPN, NordVPN is an all-around bulletproof security tool with powerful anti-malware features. All it takes is a single tap to have private and secure internet in an instant on your devices—it's that easy. Sign up now and get 63% off NordVPN plus three months free.
---
🔍 One Dumb Conspiracy
Conspiracy theorists think Obama murdered his personal chef
In each edition of web_crawlr we have exclusive original content every day. On Mondays our Tech Reporter Mikael Thalen debunks the most wild conspiracy theories swirling around the web in his "One Dumb Conspiracy" column. If you want to read columns like this before everyone else, subscribe to web_crawlr to get your daily scoop of internet culture delivered straight to you inbox.
---
🕸️ Crawling the web
Here is what else is happening across the 'net.
☕ A video showing a Starbucks employee dumping out a bevy of various unclaimed beverages sparked a viral debate about food waste.
🩺 If you're an hour late to a doctor's appointment, the staff at the doctor's office will be understandably upset. One exchange captured on video was a particularly poignant example of this.
🗣️ A strip club server called out the hypocrisy of a male customer who dared to make comments about her clothes being provocative in a viral TikTok clip.
🍽️ A TikToker has shared a simple Sam's Club meal prep hack that saves her time and money on dinner. The clip has gained steam online with over 2.6 million views since it was first shared.
🚚 A food truck customer is feeding into the idea that "food trucks are the next Airbnb" after claiming to pay $25 on a Jamaican jerk chicken plate—and then being asked to tip on top of that.
🎞️ A dad on TikTok is blushing shades of pink after thinking that Barbie Life in the Dreamhouse on Netflix is the new Barbie movie.
🥕 An Instacart shopper recently took to TikTok to vent about the grocery delivery service, claiming that it has changed its compensation structure to the detriment of the people who power it.
🤖 From the Daily Dot archive: Distorted TikTok sounds hurt marginalized creators—and AI is making it worse.
*The Daily Dot may receive a commission in connection with purchases of products or services featured here.
---
👋 Before you go
A Dunkin' worker revealed something about the drink-to-ice ratio in a large vs. small drink at the chain that might change the way people order from Dunkin' in the future.
The demo came via TikTok from creator @thomastheterrible, drawing more than 3.5 million views.
"Stop paying for ice, people," he begins, before tipping a large drink with ice over into a small cup.
"Look at this," he instructs. "This is a large on top, and I'm emptying it into a small without ice. And if you watch till the end, you'll see that one large with ice equals one small with no ice."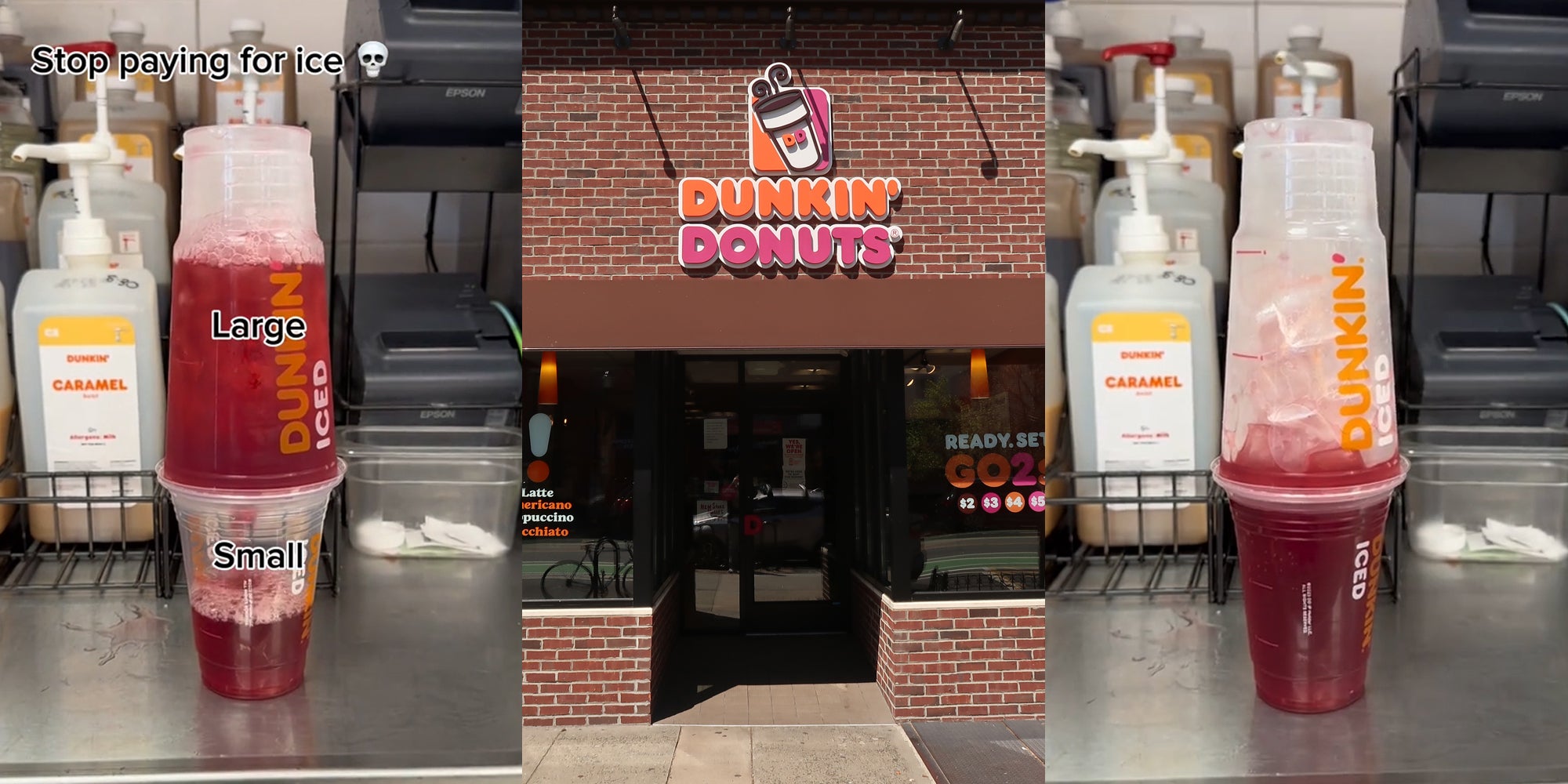 ---
🎶 Now Playing: "Mount of Olives" by Orphan 🎶