We crawl the web so you don't have to.
Sign up for the Daily Dot newsletter to get the best and worst of the internet in your inbox every day.
Hello fellow citizens of the internet! Andrew here. Welcome to today's edition of web_crawlr.

Our top stories today are about: A viral video that shows how McDonald's workers appear to be sick and tired of the Grimace shake, how a poem about a dying spider is bringing people to tears online, a renter's extremely bizarre new apartment, and a ranking of the episodes of the webseries Suchwita by drink choice.
After that, our Culture Reporter Michelle has a "Now Streaming" column for you.
See you tomorrow!
— A.W.
---
⚡ Today's top stories
McDonald's workers appear to be sick and tired of people ordering the chain's new Grimace shake after a viral trend emerged featuring the purple drink.
Inspiring sympathy for a dying spider, the poem Ten Legs, Eight Broken is all over TikTok.
People online are shocked at this renter's very odd apartment.
The webseries, hosted by BTS' Suga, allows guests to share a story as they sip on a beverage.
---
We crawl the web so you don't have to. Sign up to receive web_crawlr, a daily newsletter from the Daily Dot, in your inbox each day.
---
📺 Now Streaming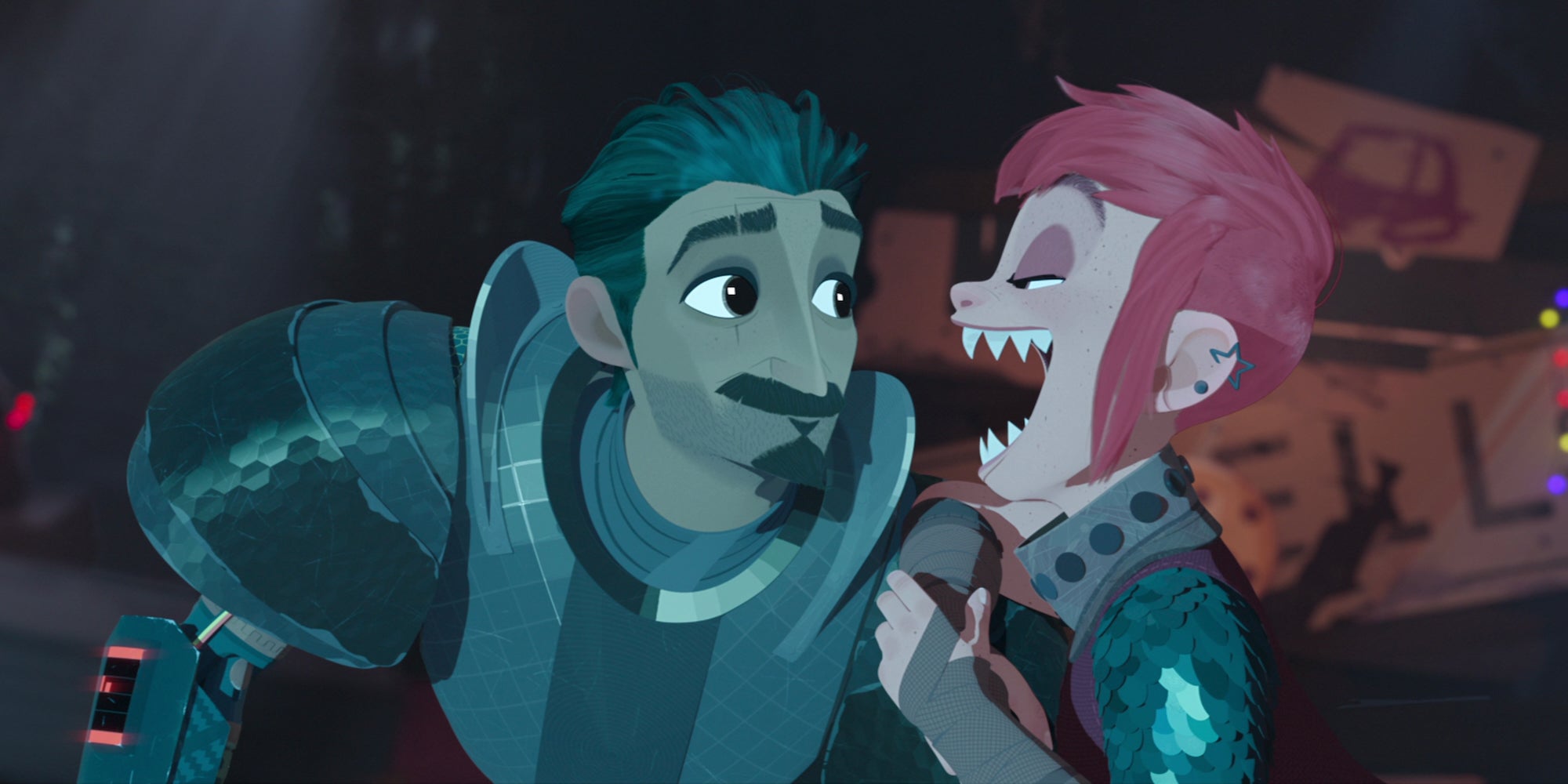 'Nimona,' the movie Disney once tried to bury, is an utter triumph
In each edition of web_crawlr we have exclusive original content every day. On Wednesdays our Culture Reporters Audra Schroeder and Michelle Jaworski review or analyze the latest streaming content in their "Now Streaming" column. If you want to read columns like this before everyone else, subscribe to web_crawlr to get your daily scoop of internet culture delivered straight to you inbox.
---
🕸️ Crawling the web
Here is what else is happening across the 'net.
🤢 Sometimes, retail workers come across unsavory discoveries while tidying up dressing rooms.
🍗 A group of Buffalo Wild Wings servers has spilled the tea about the customer habits that irk them the most.
👀 Remember the viral "Pink Sauce" at Walmart? Well one person spotted it in the clearance section.
👗 There's no shortage of social media posts from Goodwill shoppers lambasting the thrift store chain for some of its merchandise and the subsequent prices.
✈️ In a viral video, two airline passengers shared that they each earned $1,200 for four hours of their time by giving up their seats.
🍕 A Little Caesers worker claims to have been given "40 hours" of work his "first time working" due to co-workers calling in sick—intimating that it was too much for him.
🍼 What you need to know about the little conception device that's making it easier to get pregnant.*
🚗 A person claiming to be a former Enterprise worker is letting people know how to get a free upgrade on a car rental.
🦠 From the Daily Dot archive: Here are the viral marketing campaigns that helped shape the internet as we know it.
*The Daily Dot may receive a commission in connection with purchases of products or services featured here.
---
👋 Before you go
A TikTok of a glass bottle filled with colorful beads rolling down stairs and breaking has more than 200 million views, elevating a corner of ASMR TikTok.
These kinds of videos could fall in the "satisfying watch" or "relaxing" category, and they seem to be popular right now. The account RachaPotes (@rachapotes) posted the clip—their first on their account— that got more than 200 million views and has similar videos of various bottles rolling down what look like marble stairs until they break.
"That first noise was majestic," one commenter said.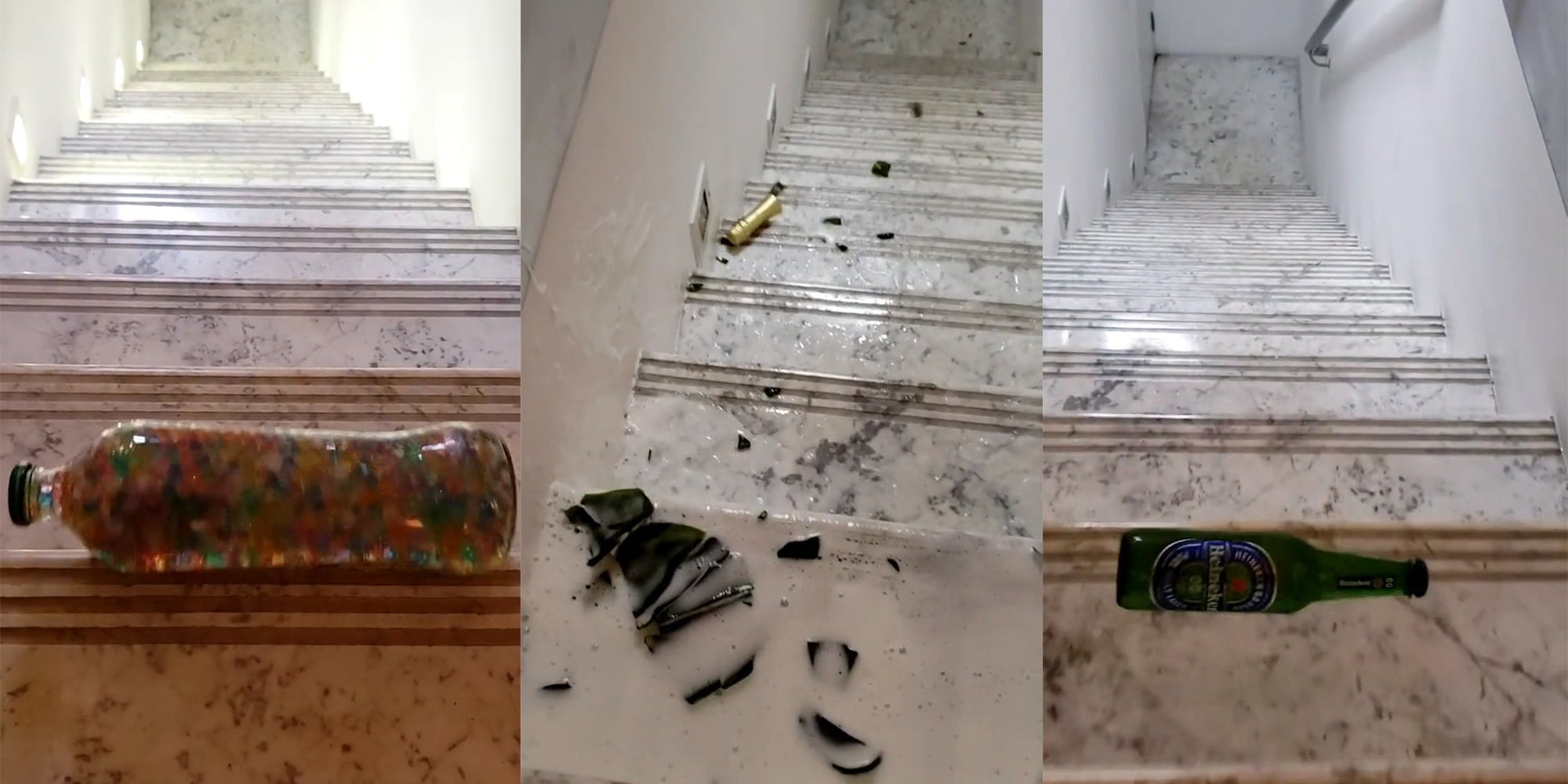 ---
🎶 Now Playing: "vampire" by Olivia Rodrigo 🎶