Another Chick-fil-A menu hack is going viral after a former employee shared alleged insidery food and drink items that the restaurant doesn't publicize.
In a recent TikTok video, Brooke Anderson, who says she worked at the restaurant chain, reveals that customers can order things from frosted sodas to bags of ice.
"You can get any of their sodas frosted," she says. "So many people love the frosted Dr. Pepper, frosted Coke, frosted Fanta, [and] frosted Powerade."
To prove to viewers she's not lying, she drives to a Chick-fil-A, orders a frosted Dr. Pepper, and picks it up on camera.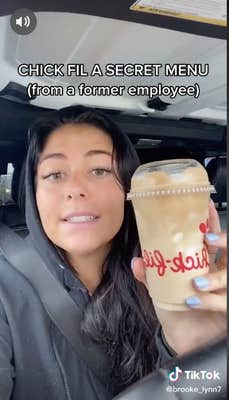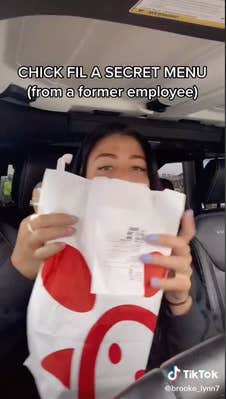 Anderson also reveals that people can order bags of pebble ice; a 5-pound bag can cost less than $2, depending on location.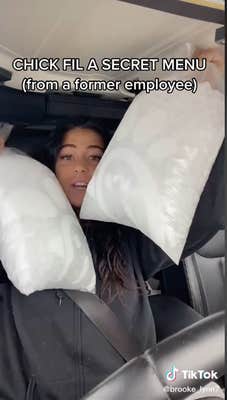 Some other former employees commented on the video, backing up Anderson's frozen menu hacks, according to Yahoo! Finance.
Some customers, however, said in the comments that they unsuccessfully attempted to order frosted drinks not on the official menu. "Didn't work," one said.
As Southern Living noted, Anderson is based in Utah. And not clear if the frosted beverages are available at all Chick-fil-A locations.
Still, it's fair to say that many TikTok users were stunned by the reveal—particularly at the idea of frozen beverages.
"Trying this tomorrow," one commenter wrote, according to Yahoo!
"You had me at ice," another reportedly said.
H/T Yahoo! Finance