There were a lot of good memes in 2018. Instead of selecting only one meme as the Meme of the Year, we're highlighting a few of our favorites this week. Read all of the stories here.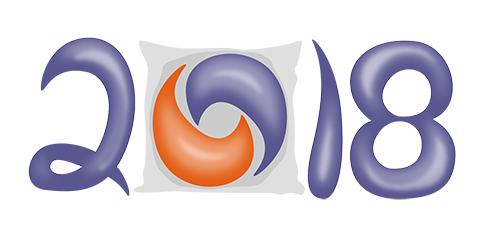 Cats dominated nascent internet culture. Nyan Cat paved his rainbow streak across our web pages while LOLcats of every stripe defined our reactions to what was then only the beginnings of the internet's craziness. But while internet adopters of the late '90s and early '00s were simply content to share these endlessly, online cats would have to evolve to gain popularity in a modern landscape saturated with memes. Users don't want to just laugh at Keyboard Cat anymore, they want to customize it and add their own flair before passing it along. The answer? Bongo Cat.
While Twitter user @StrayRogue may have given the internet's precious boy life back in May, it wasn't until Twitter user @DitzyFlam added bongos to the GIF that it really started to acquire a life of its own, according to Know Your Meme. With that addition, it evolved from a simple cute image into a format, something that could be manipulated to play all your favorite songs.
May 7, 2018
Pretty soon, Bongo Cat started acquiring new instruments in fan-made videos that flourished on YouTube. He covered hits from video games like Persona 5 and Super Mario as well as more popular meme tracks like Toto's "Africa" and Darude's "Sandstorm." One user even recreated the original Keyboard Cat tune in Bongo Cat form. Users went wild with editing, layering multiple Bongo Cats onscreen at once to provide all instrumentals and even vocals, often with overdramatic cuts, zooming, and obviously spliced together images.
While a few Bongo Cat compilations began to crop up on YouTube during this time, it wasn't until @DitzyFlam posted an extended version of their original Bongo Cat version of the Super Mario World theme in September that it began to surge in popularity among the mainstream internet, previously contained to a corner of die-hard dank meme supporters. A rendition covering Earth, Wind, and Fire's "September" particularly helped fuel Bongo Cat's popularity given the month in which it was created. From September onward, the little feline quickly won over the internet's heart, even earning its own website where you can create a Bongo Cat of your own.
Best month. pic.twitter.com/h0QtPwugLt

— Joey (@ItsAbouTimeJoey) September 12, 2018
https://twitter.com/CatOnBongo/status/1067456357601878016
https://twitter.com/CatOnBongo/status/1063184262168567808
https://twitter.com/CatOnBongo/status/1061871985117007872
Some may wonder why such a simple image of a cat playing a pair of bongos (and, later, many more instruments) caught fire so vehemently, but I argue that a new cat's reign over the internet was inevitable given the species' early domination of the medium. We've long since learned to roll our eyes at overused pictures of cats that beg "I can haz cheeseburger?" Even the conniving-looking Knife Cat was starting to get tired. What the internet needed was a fresh spin on a worn-out format. A new unique way to spread its obsession with cats to the corners of the internet.
But internet users today aren't content to simply consume content like their forefathers; they want to participate in their culture, customize their memes like they do their Fortnite skins, crafting the internet in their own image. And what better canvas to project on than a simply designed, little white cat. After all, he comes with bongos.
If Bongo Cat's rise proves anything, it's that cats' domination of the internet never truly faded. Instead, cat memes evolved. Maybe the next iteration of cat memes will be recreated in VR or pop up side-by-side on TikTok. One thing's certain: If he's cute and brings his own instruments, he's already got an entourage.
READ MORE: