This article contains spoilers.
The Mandalorian's first episode on Disney+ ends with a shocker, and while fans were certainly aware of a "dramatic Star Wars-universe," nothing could've prepared us for that final reveal—or the potential ramifications in a galaxy far, far away.
Sure, we knew that something was coming. We might have even guessed that the reveal had to do with the identity of the asset that the Mandalorian had been hired to retrieve. We just had no idea that the asset would not only be what it was but just how cute it would be.
Because the creature, which the internet started calling "Baby Yoda," is freaking adorable.
https://twitter.com/fakehappymeal/status/1194309061828890624
https://twitter.com/femaleofcomics/status/1194182125798354945
Yes, this tiny creature is almost certainly not Yoda. But it looks like a miniature version of Yoda to the point where it's pretty clear that they're the same species. But just about everything about Yoda and this creature's species, including the name of the species, is shrouded in mystery—possibly, until now.
What we know about Yoda's species
If the phrase "Yoda's species" seems a bit wordy, it's because we literally don't know what his species is called. It's never been identified in canon (per the official Star Wars databank, his species is "Unknown"), and other creatures from that species are so rare in Star Wars canon that we've only ever seen one other member of it—Yaddle, a member of the Jedi Council during The Phantom Menace—until now.
"I never really figured out where [Yoda] came from, what his species is called—it doesn't even have a name—maybe it's somewhere, but I don't know what it is," Lucas told Hayden Christensen in a Moviefone Unscripted video filmed around Revenge of the Sith. "So he's a mystery character, he's a magical character. He has no background. He comes and he goes. He's the subversive secret mysterious stranger that enters the film and to then exits at the end."
The one thing we do know for sure, both between Baby Yoda and the Yoda we know and love, is that this species ages really slowly. Yoda lived to be 900 years old (and he spent more than 800 of those years training Jedi). He's also not the only creature to live for centuries; Maz Kanata has lived for over 1,000 years. So it's really not too much of a stretch for this creature to look like an infant at age 50.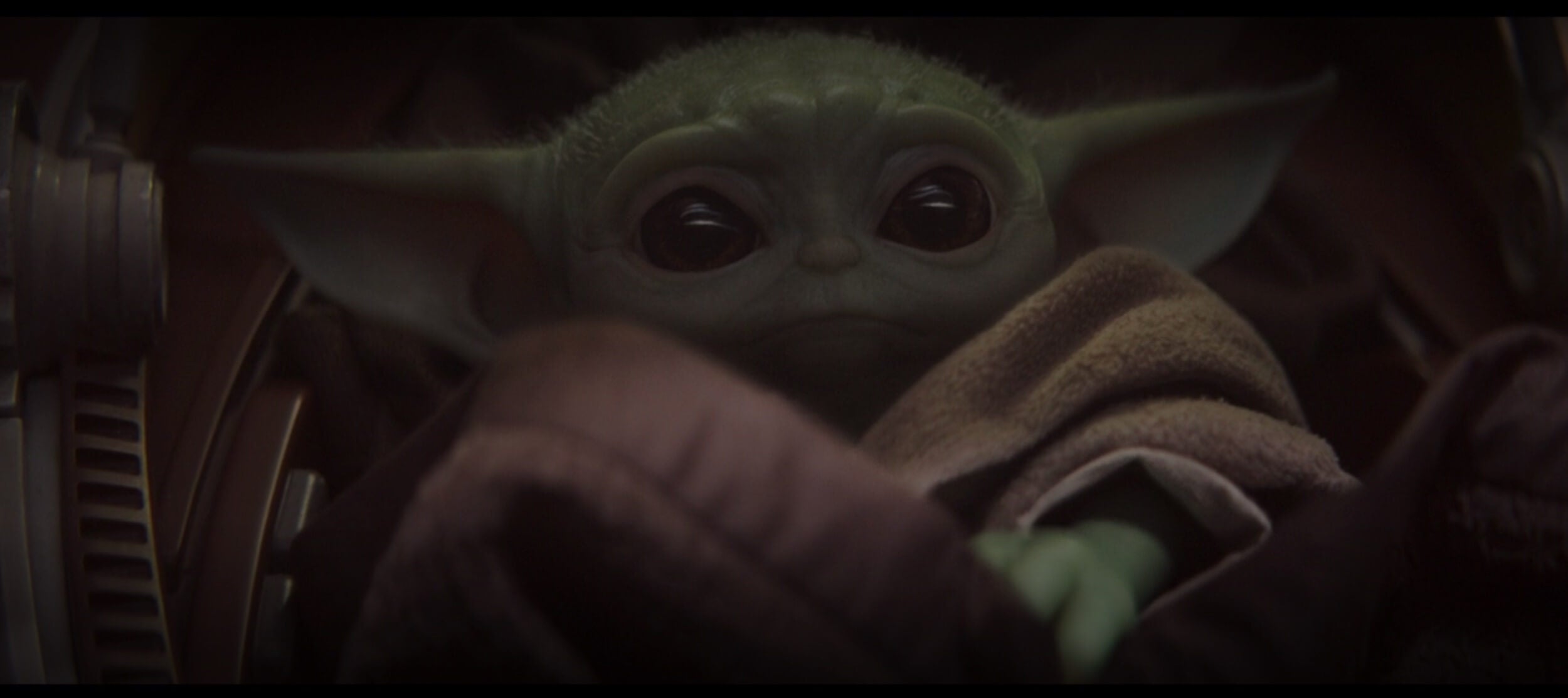 "Species age differently," IG-11 tells the Mandalorian when the latter expresses disbelief at a 50-year-old baby. "Perhaps it could live many centuries."
Can Baby Yoda be Yoda?
It's highly unlikely. By the time we meet the Baby Yoda, it's nine years after the Battle of Yavin—the event at the center of the Star Wars timeline—and five years after Return of the Jedi, the film where Yoda dies. At the time of Yoda's death, it would've been roughly 45 years old; curiously enough, this creature would've been born around the same time as Anakin Skywalker.
It's possible that this creature could be a clone of Yoda, but at the end of "Chapter 1," we have no evidence to support this. We know that around nine years after Baby Yoda and Anakin were born, Jedi Master Sifo-Dyas began commissioning a clone army on Kamino. It's unclear if the technology existed prior to the creation of the Republic's clone troopers.
The conflicting commissions of the Mandalorian and IG-11 to obtain Baby Yoda
When the Client and Dr. Pershing recruited the Mandalorian to deliver the asset to them, they were clear that he should deliver it alive—but the Client would pay a reduced fee for proof of death. But IG-11's commission required him to kill it. The Mandalorian's draw was faster, and soon enough, IG-11 ended up with a blaster shot in his head.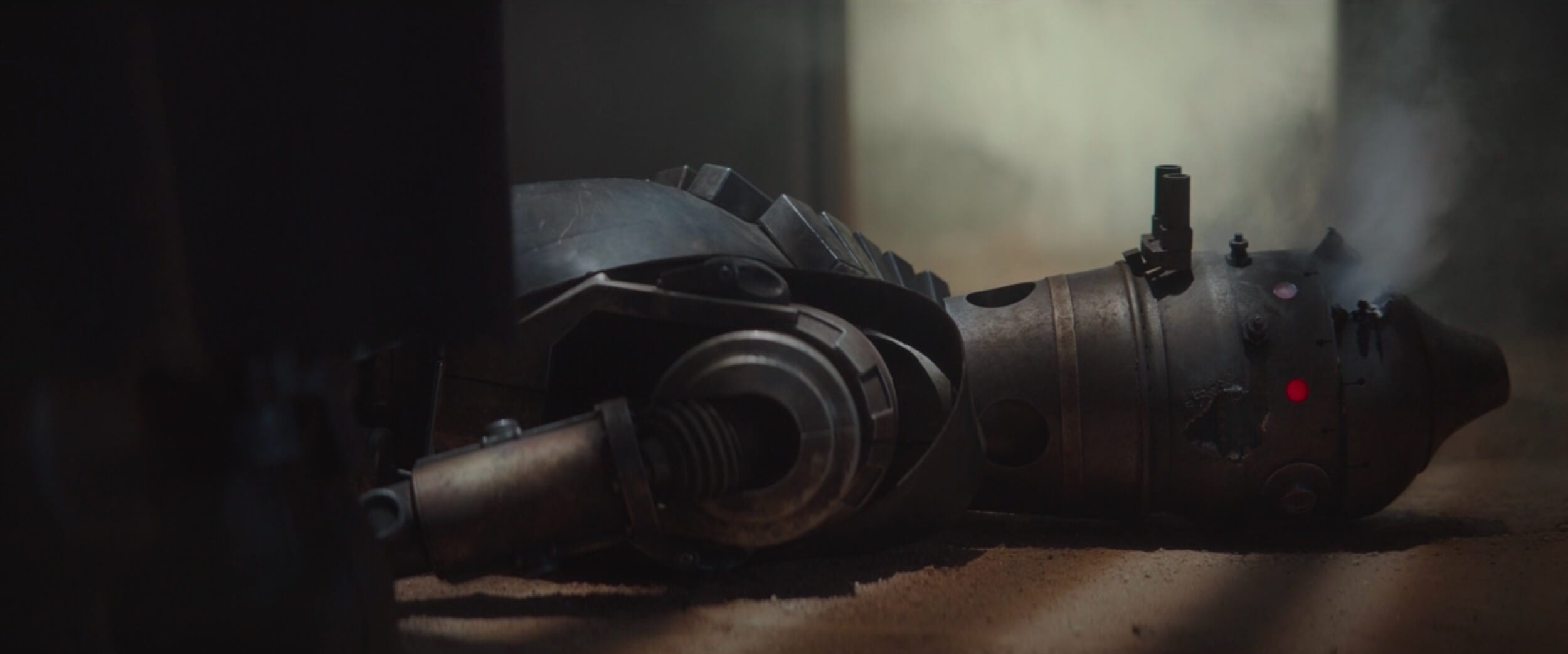 We have very little information about what the Client or Dr. Pershing want with the miniature creature, or why the people who hired IG-11—if, in fact, they are different than the men who hired the Mandalorian—want with it. We also have very little idea why dozens of people gathered in a town to protect it from every bounty hunter who tried to obtain it. We also have no idea if something like Force-sensitivity might play into why all of these factions want to get their hands on this 50-year-old baby.
What we do know, thanks to the trailer, is that in certain clips featured throughout, the Mandalorian's armor looks newer and shinier than the largely colorful array we saw in "Chapter 1." Much of that is likely thanks to additional Beskar, the metal used for Mandalorian armor—and what the Client offered to pay the Mandalorian in for retrieval of the asset. But herein lays an even bigger question we'll likely find the answer to very soon. Where did he obtain that metal, and if he got it from the Client, did he hand over Baby Yoda to him?
READ MORE:
The Daily Dot may receive a payment in connection with purchases of products or services featured in this article. Click here to learn more.