With The Dark Crystal: Age of Resistance out now on Netflix, it's time to revisit the original movie. Whether you watched The Dark Crystal as a kid, or you're discovering it for the first time now, it's a charming (and lowkey creepy) example of classic, pre-CGI fantasy filmmaking. And yes, it's definitely available to stream online.
Where to stream The Dark Crystal online
The Dark Crystal is currently available to stream on Netflix and Amazon Prime if you have an account.
You can also rent The Dark Crystal for $2.99 on Amazon (if you don't have a Prime account), Fandango, Vudu, and Redbox, and for $3.99 on YouTube, Google Play, iTunes, and Microsoft. Basically, if you want to watch this cult classic, it's super accessible online. Another Jim Henson fantasy favorite, Labyrinth, is also available on those services, just in case you're in the mood for more.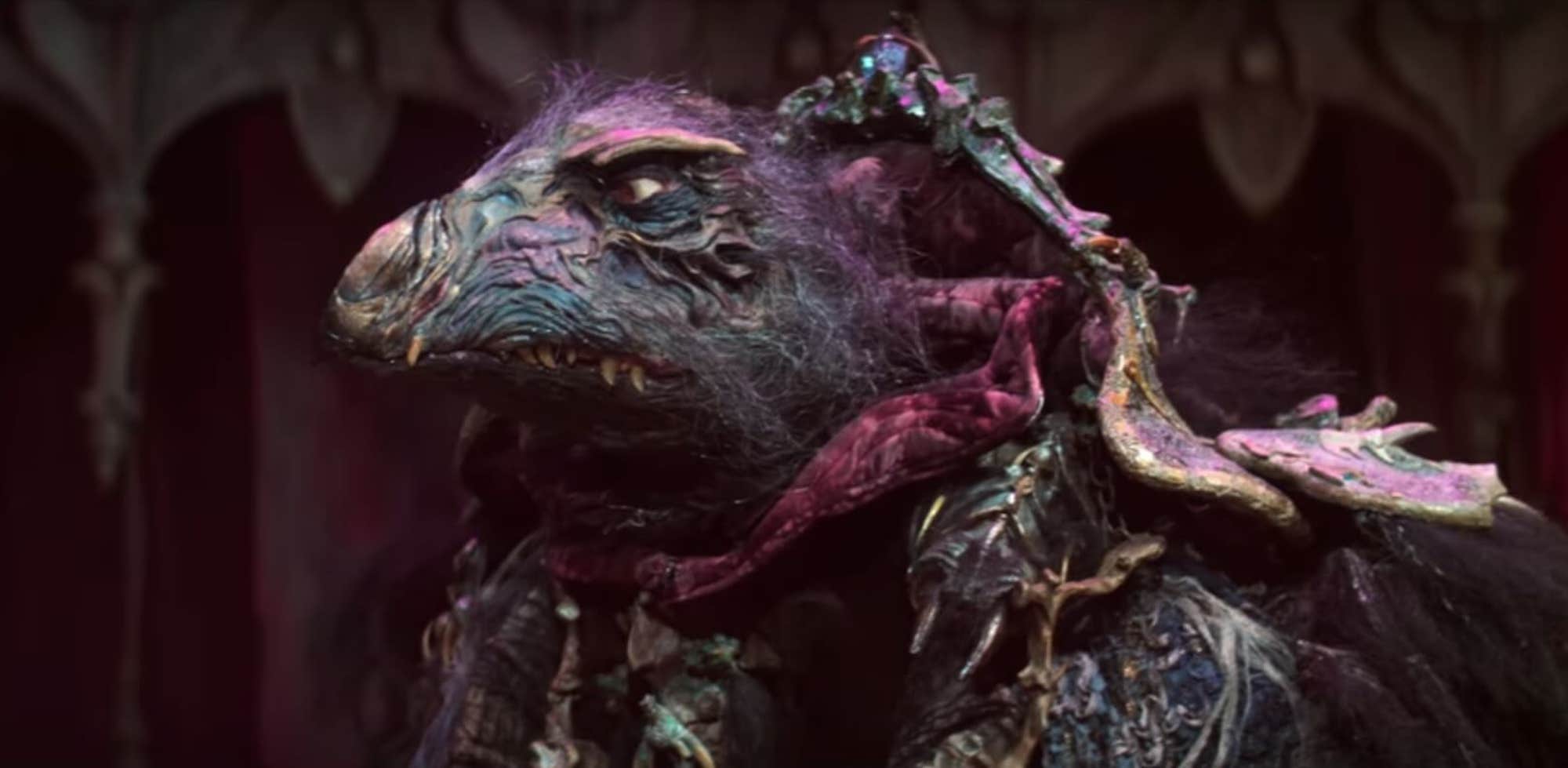 What is The Dark Crystal?
Released in 1982, The Dark Crystal is one of several 1980s original fantasy films that went on to become cult faves. Labyrinth, Willow, and The Neverending Story are some of they others. Kid-friendly, and sharing a similar kind of goofy sincerity, they feel very different from modern fantasy blockbusters with a huge CGI budget and lots of high-octane fight scenes.
Directed by Muppet masterminds Jim Henson and Frank Oz, The Dark Crystal was filmed using puppets and handmade miniatures. Set in a fantasy world called Thra, it's about two elf-like creatures called Gelflings going on a quest to defeat the evil Skeksis that polluted and destroyed their world. It's kind of like The Hobbit with strong ecological themes, and is famous for its gorgeous landscapes and complex worldbuilding. Aimed at all ages, it's one of those films that sticks in your memory if you saw it as a child—partly because the Skeksis are so scary!
Filmed by the Jim Henson Company, the new Netflix series The Dark Crystal: Age of Resistance is a 10-episode prequel to the movie. Rather than being a cheap appeal to nostalgia (which, let's face it, it kind of a common problem these days), it's earning rave reviews for its visual beauty, unique puppet-based storytelling, and all-star voice cast including Mark Hamill, Taron Egerton, Game of Thrones actress Nathalie Emmanuel, and Helena Bonham Carter.
READ MORE:
The Daily Dot may receive a payment in connection with purchases of products or services featured in this article. Click here to learn more.