Warning: This article contains spoilers for Star Wars: The Last Jedi.
As much as the Star Wars saga is a human story, it's full to the brim with aliens, droids, and creatures—each with their own effect on the series.
It's the creatures of Star Wars that make a particularly poignant impact in The Last Jedi. Sometimes they're merely background characters casually chirping, going about their business, or getting into mischief. Other times they have a small but vital role to play. Rey is so focused on the bigger mission that she barely pays attention to the alien creatures native to Ahch-To, but fans couldn't help but notice them.
Before the release of The Last Jedi, we learned bits and pieces about Ahch-To's porgs and Crait's fox-like vulptices, creatures that captured our hearts by virtue of their designs alone. But they're far from the only creatures running around the galaxy in The Last Jedi.
1) Porgs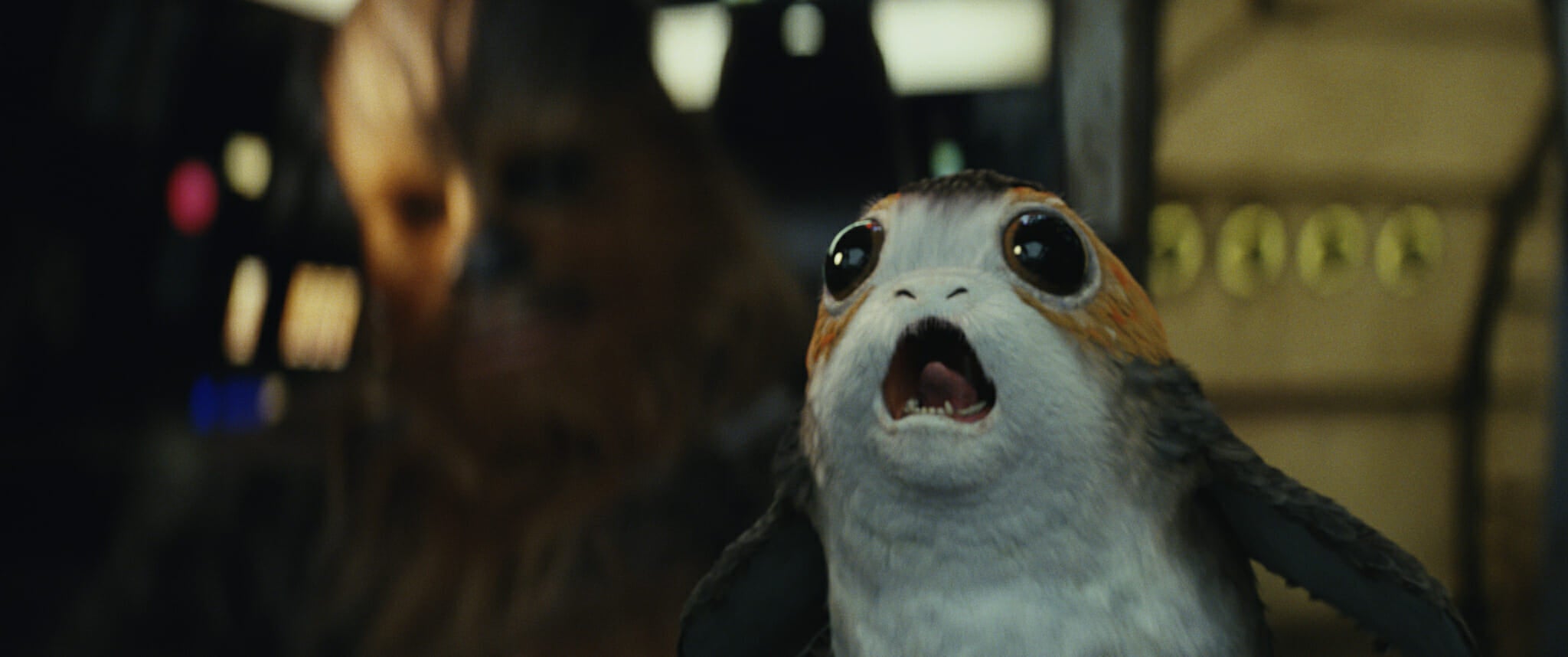 Porgs have enthralled many of us since we saw one scream alongside Chewbacca in The Last Jedi trailer, and as the movie demonstrated, a little porg goes a long way. They were everywhere on Ahch-To—the edges of cliffs, on lightsabers, flying around the island, and even cuddled up and in the Millennium Falcon. But the space puffins had very little effect on the plot of The Last Jedi other than to get in Chewbacca's fur; even the stowaway was pretty useless on Crait.
Much of what we learned about porgs came from director Rian Johnson prior to the film, but the Star Wars: The Last Jedi Visual Dictionary provides a bit more context. They're adept at diving off cliffs, often to hunt for fish to feed their babies, which are called porglets. Porgs even nested in the circuit bays of the Millennium Falcon, much to Chewbacca's chagrin. And as far as we know, Rey and Chewy still had a number of porgs on board when they left Ahch-To, possibly guaranteeing we'll see the creatures again.
Are porgs food? Chewbacca was guilted out of eating one on-screen, but he might have dabbled in porg-tasting before that moment; apparently, Wookiees prefer "dry and crunchy" porg legs over other parts of the body.
2) Thala-Sirens
Our introduction to the thala-siren is brief, but you certainly can't argue against its memorability. After she's rejected by Luke Skywalker, Rey follows him as he goes through his routine. At one point, he fills his canister with green milk from a large aquatic mammal (a space walrus?) who looks to be sunning itself on the coastline. Luke takes a swig before moving onto his next task. We don't see any thala-sirens for the rest of the movie, but we presume they're right where we left them.
Not much is known about them, but the Visual Dictionary states that thala-sirens are peaceful. While they clearly provide a kind of dairy service for Luke, they themselves are not on the menu. 
3) Lanais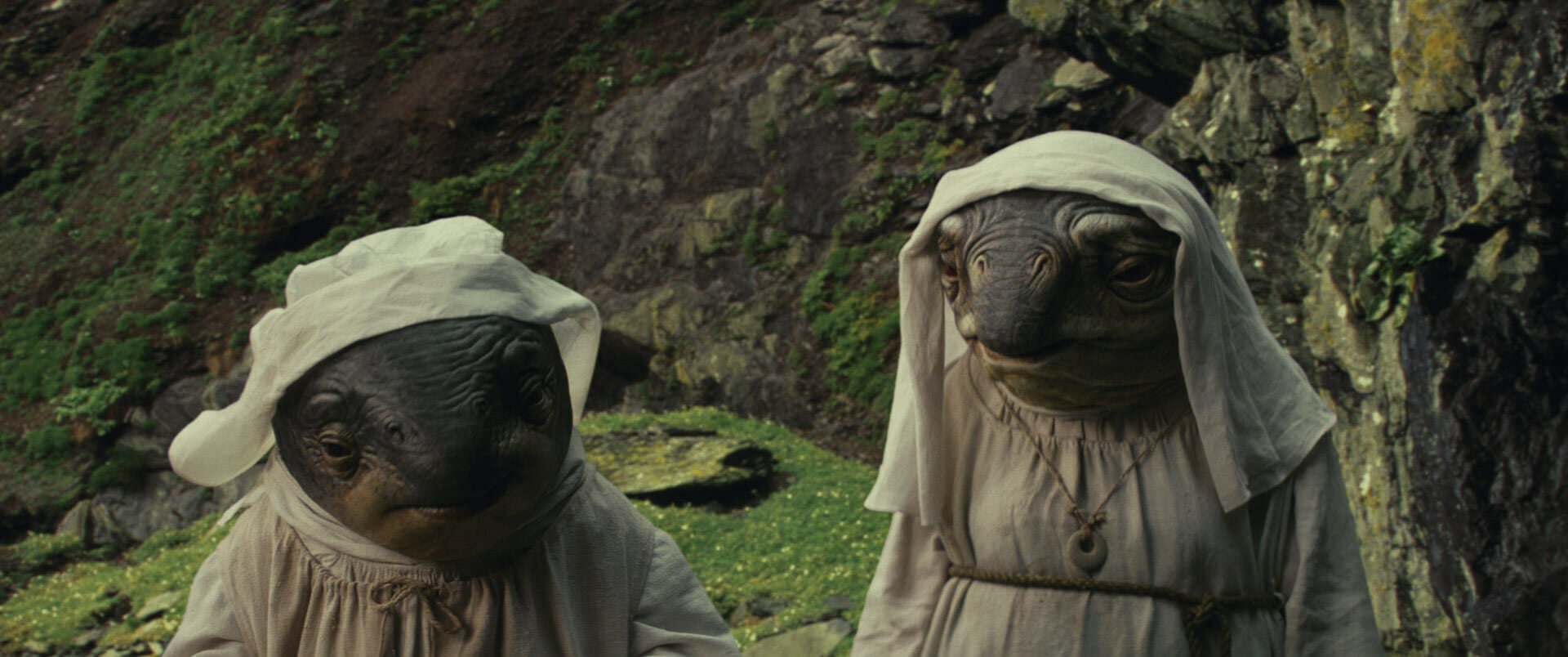 The Lanai, intelligent creatures that are a cross between a fish and a bird, are native to Ahch-To. Female Lanai, who are called the Caretakers, are often seen tending to the ancient Jedi village left behind thousands of years ago. Dressed in white, they keep things neat and orderly and repair the aging buildings, living generally peaceful lives. They're not exactly fond of Rey, who accidentally causes plenty of damage during her stay.
Though male Lanais are rarely seen, according to the Visual Dictionary, they do occasionally show up on Ahch-To. They're often at sea hunting food and appear so infrequently that they're referred to as "Visitors."
4) Fathiers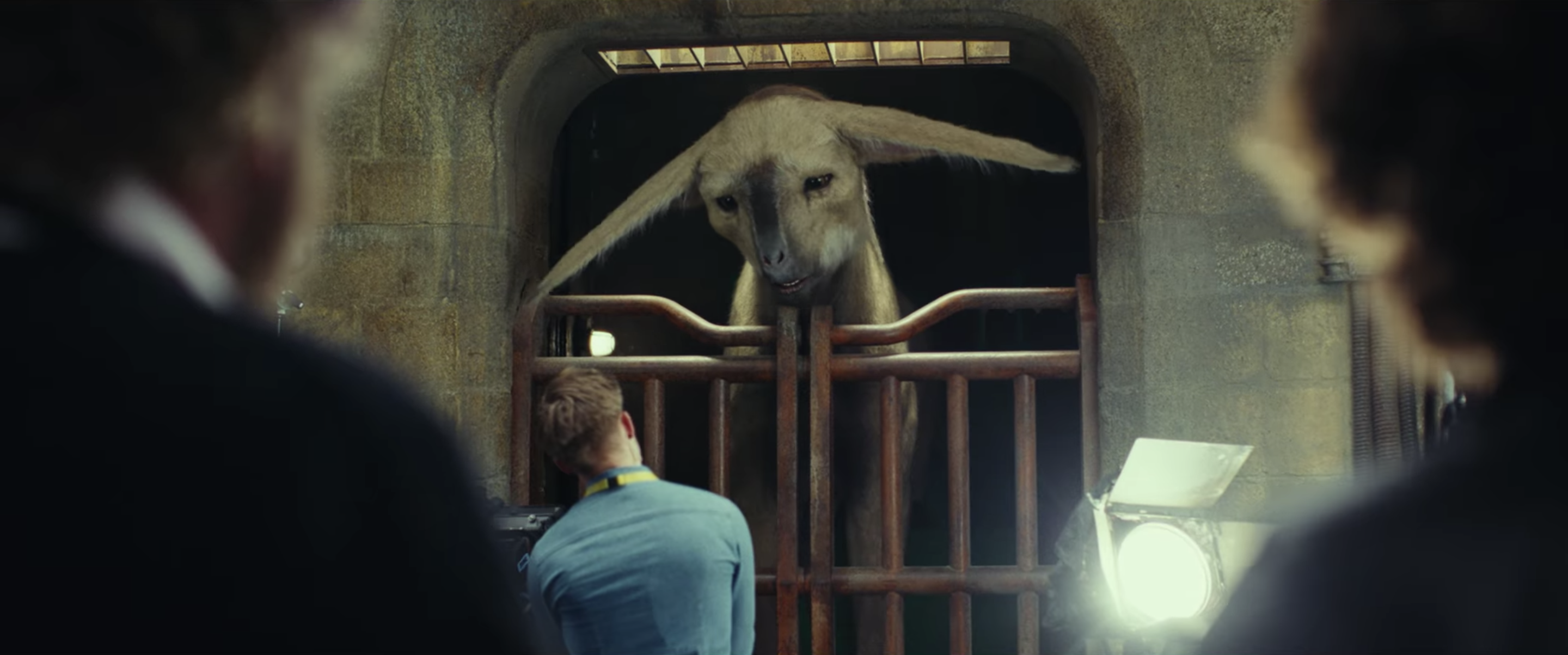 Slot machines and high-rollers' tables aren't the things patrons of The Last Jedi's casino town can bet on. Fathiers are essentially a Star Wars version of racehorses, bred and pushed to the limit for the amusement of the elite. They're several meters tall and can run around 75km per hour, but these creatures are kept in poor conditions and beaten by their masters.
Rose Tico opens the stalls of the fathiers she and Finn encounter in Canto Bight, and they ride one to freedom as they evade Canto Bight's authorities.
5) Vulptices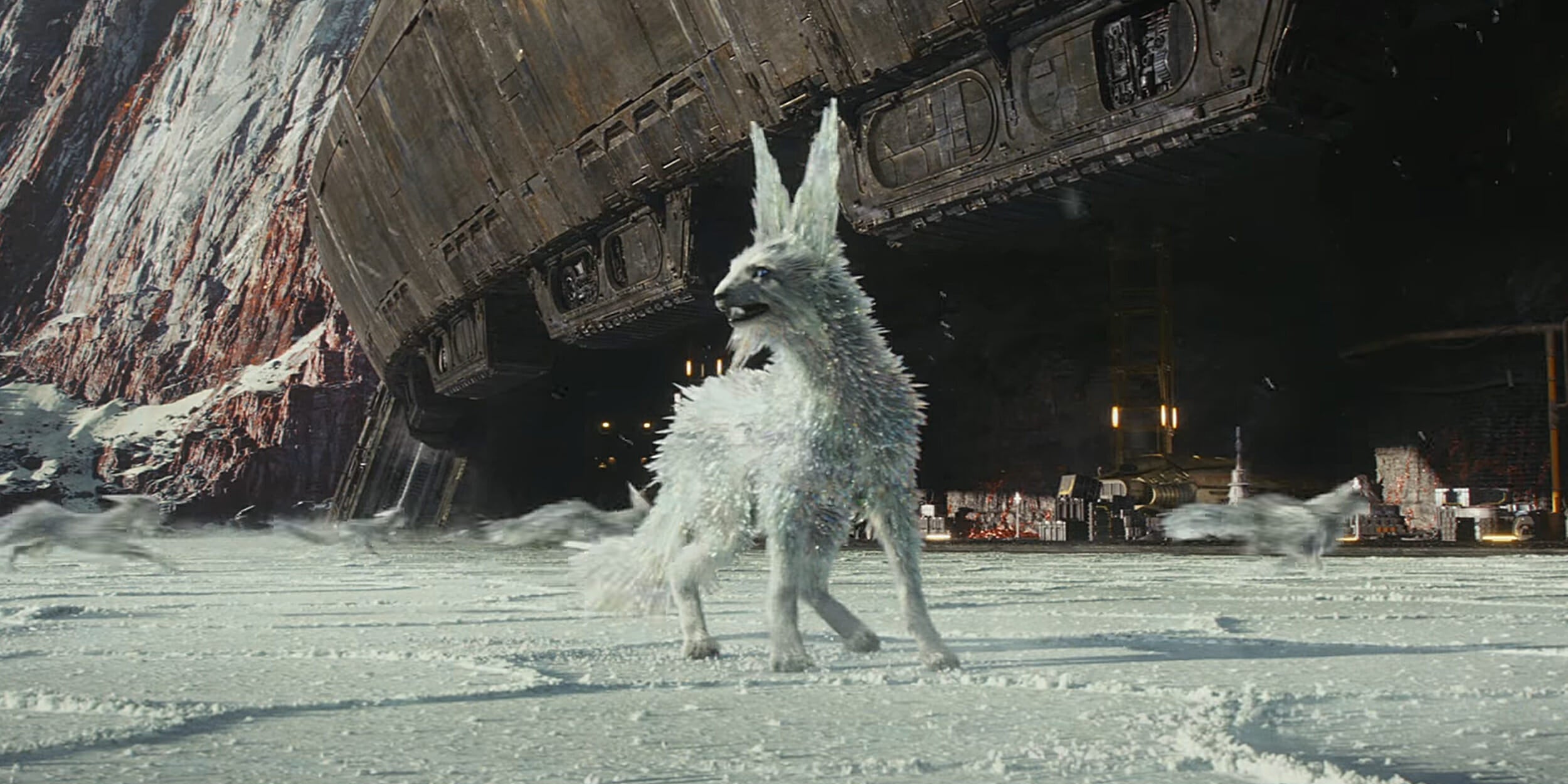 The vulptex, basically a crystal fox, is native to the mineral planet of Crait where the climactic battle between the Resistance and the First Order takes place. Vulptices evolved crystalline fur as the result of living on Crait's salty surface. 
They appear to be friendly and have exhaustively explored the many, many crevices and pathways on the planet. They critically revealed to the Resistance—in its greatest hour of need—a pathway to exit a defense bunker and escape the wrath of the First Order.