Animated TV series Star Wars: The Clone Wars was canceled in 2013 after just five seasons, to the disappointment of many fans. Lucasfilm didn't leave fans of the show without hope, though, and released the final sixth season, "The Lost Missions," on Netflix and a comic book miniseries by Dark Horse called Darth Maul: Son of Dathomir.
Now with the TV premiere of new animated series Star Wars: Rebels just a week away, Lucasfilm revealed a new section of StarWars.com called the Clone Wars Legacy, which gives Clone Wars fans even more information about the show's unfinished story lines. The site contains story reels and concept art for unaired episodes, along with an introduction video that highlights "the lasting effects of The Clone Wars television series on the Star Wars saga and the future stories yet to be told."
"The importance of Clone Wars that cannot be understated is that it was the last huge expansion of the Star Wars universe that came directly from George Lucas," Pablo Hidalgo of the Lucasfilm Story Group said in a video.
Hidalgo goes on to say that even though these episodes have not been publicly revealed, Lucasfilm still looks at their core stories as having happened.
The story reels are for the unaired four-episode arc "Crystal Crisis on Utapau," and are essentially the rough cuts supervising director Dave Filoni would have shown George Lucas to get approval before moving on to the final animation phase. It's interesting to see the episodes in this early phase and hearing the recognizable voices of the actors behind Anakin Skywalker and Obi-Wan Kenobi makes the otherwise rough episodes feel a little bit more like returning to Clone Wars.
In addition to these reels, fans have access to three concept art galleries. One gallery features art for "Crystal Crisis on Utapau," while the others showcase art from unaired episodes whose storylines found homes elsewhere. The "Darth Maul: Son of Dathomir" gallery features art from a storyline that was later adapted to the Dark Horse comic and the "Dark Disciple" gallery's art is from an unfinished four-part story that is being adapted into a Del Rey novel with the same name. The story focuses on the characters Asajj Ventress and Quinlan Vos, and the novel will be released in summer 2015.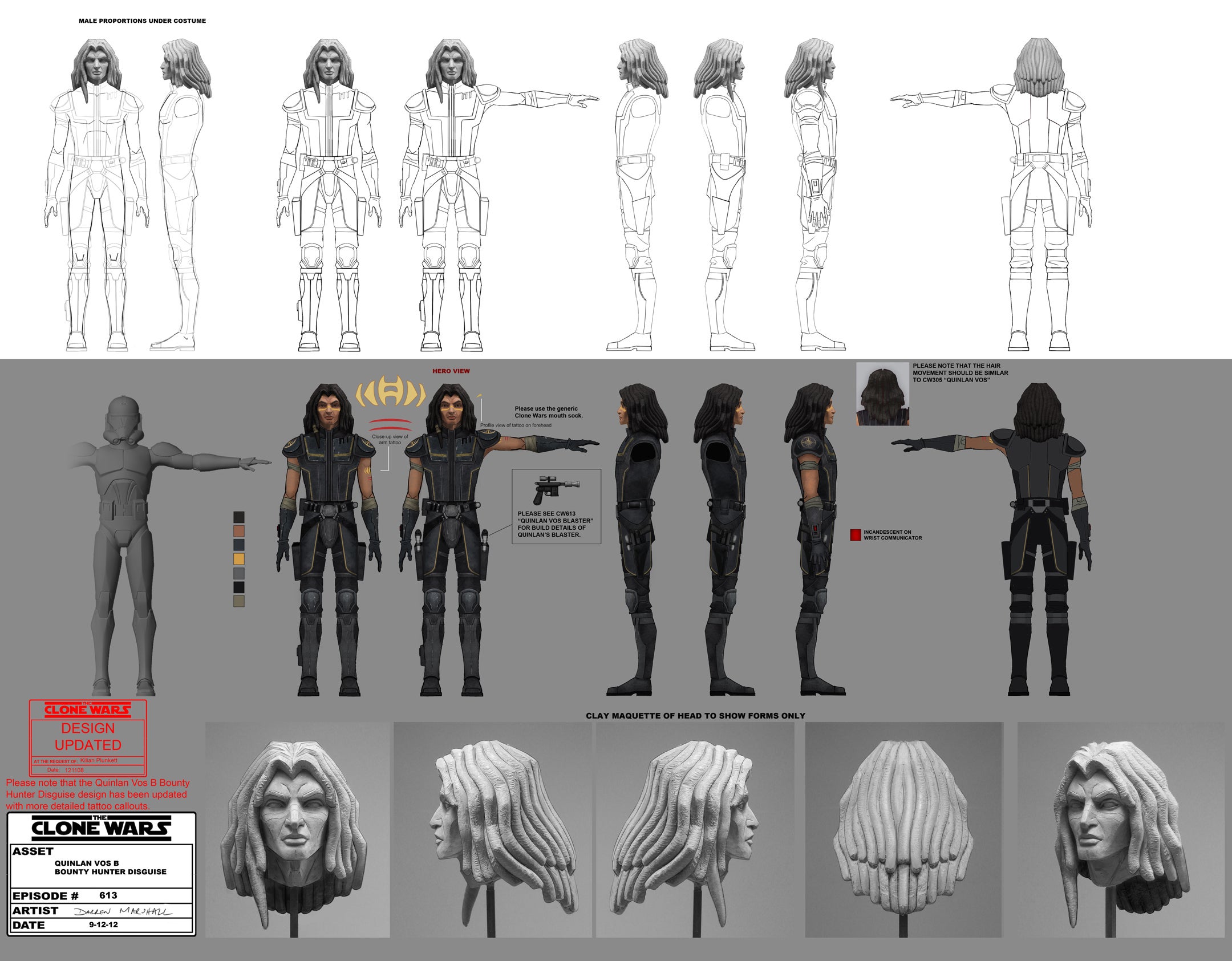 Even though Lucasfilm is clearly gearing up for a new era of Star Wars, it's nice to know that they still respect the stories and characters from The Clone Wars, and even nicer to see that they respect the fans and realize how much sharing this unfinished material will be appreciated.
H/T Making Star Wars | Art via The Clone Wars Legacy/StarWars.com