The Super Famicom (the Super Nintendo in Japan) is nearing its 25th birthday. As consoles go, that's a major life accomplishment, so to celebrate, one dedicated Famicom owner decided to take his machine on a dream trip. 
Super Famicom and his pals packed up games like Bahamut Lagoon and Tenchi Sozo (Terranigma) and climbed Mt. Fuji. While it's highly unlikely they could play anything, they managed to have fun as the system and nature became one.
If the Super Famicom could connect to the Internet, it'd have plenty to tweet about.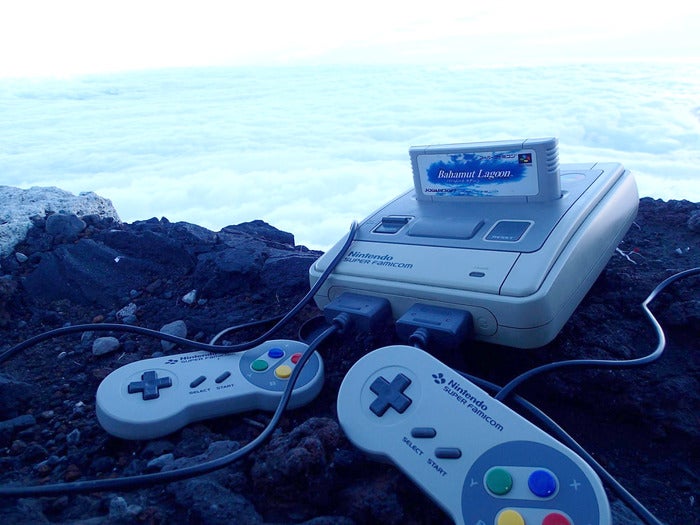 Posting on 2channel, a Japanese forum that predates 4chan, the photo essay inspired both a sense of nostalgia for people with an SNES and a desire to climb Mt. Fuji. Despite the vast contrast between a video game system and the highest peak in Japan, it doesn't feel out of place—even when it's placed next to a sign warning climbers of danger.
"Mt. Fuji is plenty fun even if you don't bring a Super Famicom," the poster wrote.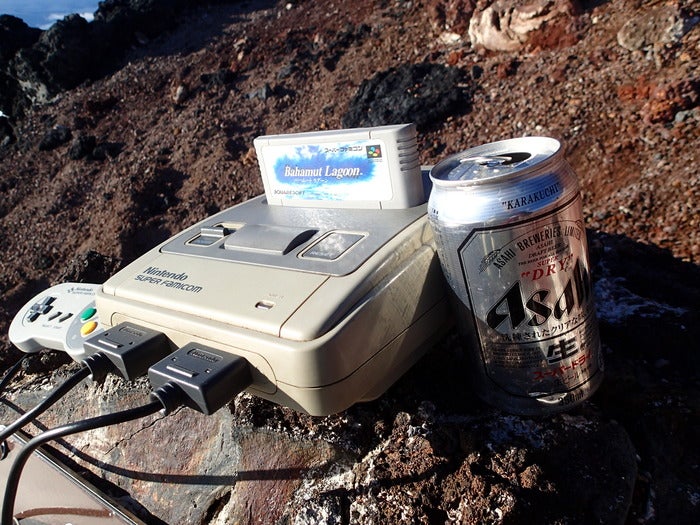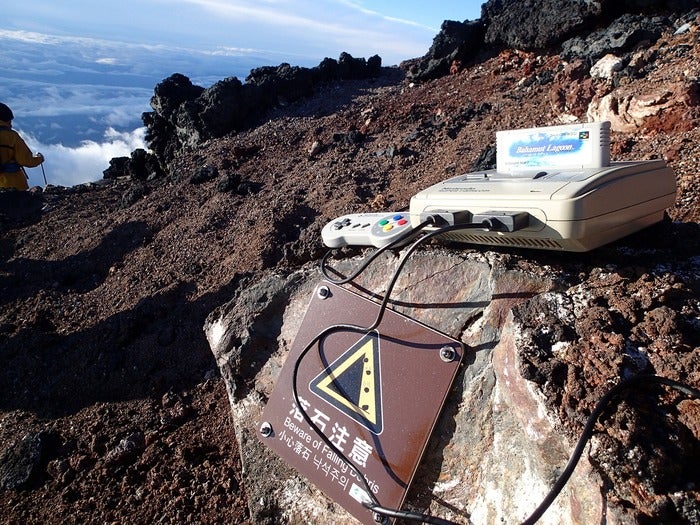 They'll have to aim even higher for when the console hits 30.
H/T Rocket News 24 | Photos via Hamusuta Sokuho