The saga of McDonald's Szechuan sauce has taken more bizarre turns than the Rick and Morty episode that inspired its resurgence—and a 64 oz. bottle just sold for more than $15,000.
To quickly recap: At the end of Rick and Morty's surprise season 3 debut on April Fools, Rick revealed his obsession with the discontinued McDonald's sauce, used to promote the 1998 Disney movie Mulan. Fans have been clamoring for a taste ever since, with YouTube webseries Binging With Babish trying to recreate the sauce and an original tub selling for $14,700 on eBay.
McDonald's smartly seized the obvious PR opportunity and delivered a big jug Szechuan sauce to series co-creator Justin Roiland labeled "Dimension C-1998M."
Holy shit. pic.twitter.com/vNEIfHTmNU

— Justin Roiland (@JustinRoiland) July 30, 2017
According to Mashable, McDonald's also delivered the sauce to three randomly selected fans, one of which was Robert Workman, a writer for comicbook.com. As tempting as it might have been to break the seal, Workman put the Szechaun sauce up for auction on eBay, and it was signal-boosted by Deadmau5, who claimed to be in a bidding war for it.
am i really in the middle of a bidding war over a 64oz bottle of Szechuan Sauce? yes. i am.

— Goat lord (@deadmau5) August 6, 2017
When the bidding started to get out of hand, Workman noted that he'd donate some of the proceeds to charities, including Able Gamers, Extra Life, Take This, and the Ronald McDonald House.

It's not too late to get your hands on real Szechuan sauce, though. Rick and Morty co-creator is "trolling for charity," offering the ultimate collector's item:  Rick and Morty Szechuan sauce packets and a portal gun packaged in a C-137 Prime case. All proceeds will benefit Habitat for Humanity, and with just under six hours to go, bidding is currently at $14,600.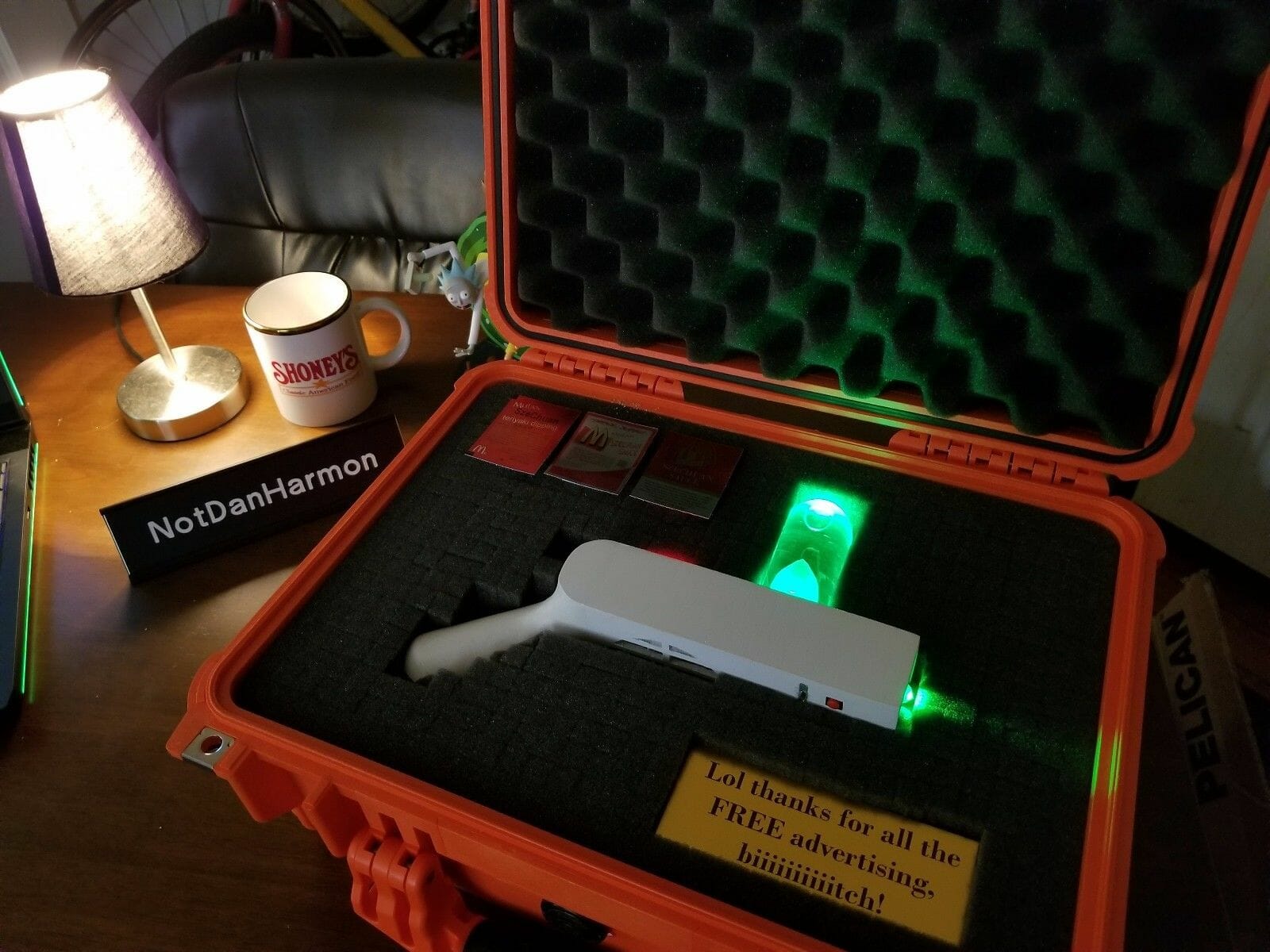 Harmon's background note about the campaign is worth reading in its entirety.