Short films can find it hard to attract a wider audience, so it's cool to see Netflix promote a big, splashy showcase of animated sci-fi shorts. Sadly, Love, Death & Robots feels much less cool and boundary-pushing when you take a closer look. Curated by Tim Miller (Deadpool) and David Fincher (Fight Club), this anthology is full of gratuitous onscreen sexism—and blatant gender discrimination behind the camera.
Love, Death & Robots

RELEASE DATE:
3/15/2019
CREATOR:
Tim Miller
STREAMING:
Netflix
This sexist anthology of 18 sci-fi short films is nowhere near as ambitious as it thinks.
Judging by the credits, Fincher and Miller couldn't find a single woman to direct one of these 18 short films. Only one has a female writer. With a few exceptions, the resulting anthology is often unoriginal or glaringly misogynist, interpreting its "adult rating" as a chance to show tits and gore. Adapted from short stories, some of the shorts do feature genuinely interesting ideas (John Scalzi's "When The Yogurt Took Over," Alastair Reynolds' "Zima Blue"), but they're outnumbered by uninspired monster action ("Sucker of Souls," "Secret War") and sexualized violence against women.
Love, Death & Robots plays to a specific audience: sci-fi fans who want to see plenty of nudity and violence and have no particular interest in sophisticated storytelling. That isn't to say that all the shorts are bad or offensive, but the miasma of clueless machismo is stifling. It's already a bad sign that Fincher and Miller picked "Sonnie's Edge" as the first film, aka the point where many viewers decide whether to keep watching. Based on a fun conceit involving underground monster duels, "Sonnie's Edge" is ultimately dominated by the male gaze, reveling in the abuse and destruction of women's bodies.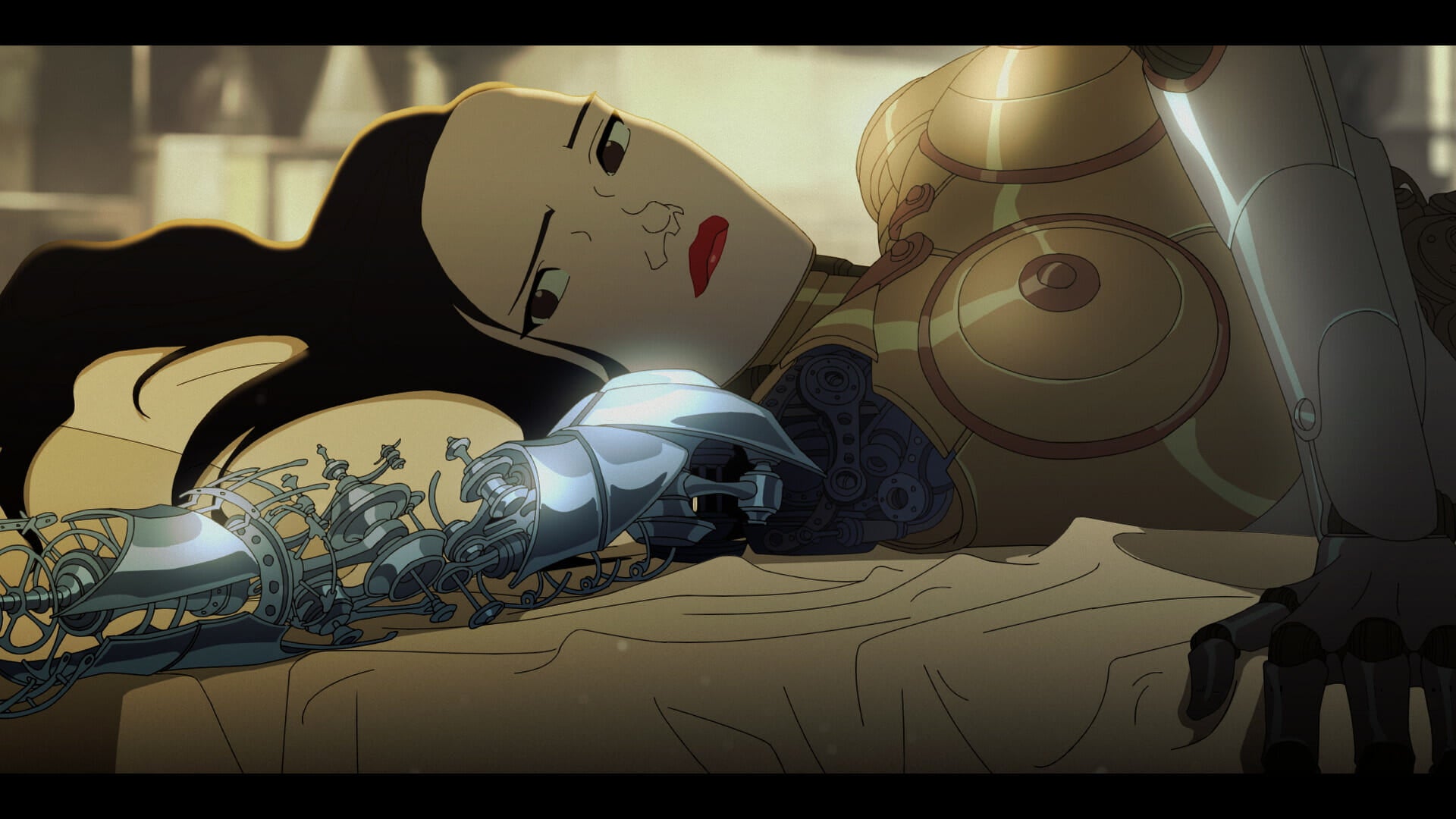 The frustrating thing is that as a showcase for animation talent, Love, Death & Robots is a total success. It features a wide range of animation styles and aesthetics, ranging from traditional cartoons to hyper-realistic CGI to gorgeous, painterly stylization. The fact that they all look good suggests a philosophy similar to the way many people judge Triple-A video games: Impressive graphics are essential, but good storytelling is an optional extra—and sexism is barely a problem at all. We end up with a wild imbalance between visual and thematic quality, resulting in shorts like "The Witness," a visually sumptuous but shallowly horny depiction of a half-naked stripper running away from a murderer.
Screenwriter Philip Gelatt adapted 15 of the 18 short stories, and he wasn't up to the task of tackling such a wide range of tones and subgenres. Some are entertaining, while others feature gratingly clunky dialogue ("Fish Night"), and without reading the source material, we can only speculate why. It's yet another example of how Love, Death & Robots would have benefited from a more diverse creative team.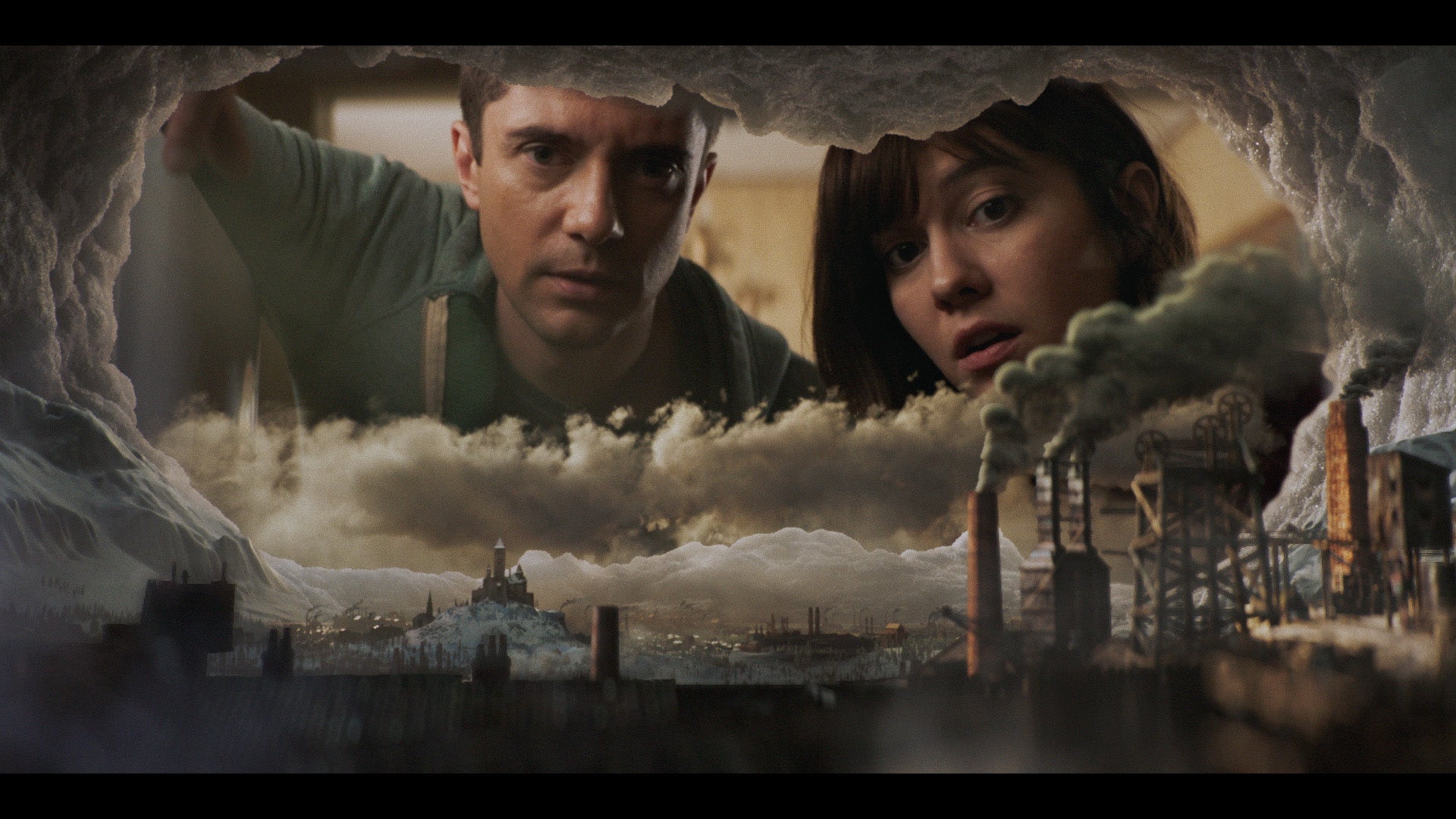 There are hundreds of professionally produced sci-fi shorts floating around YouTube and Vimeo, and the job of something like Love, Death & Robots is to commission the most exciting filmmakers to bring their work to a wider audience. Clearly, that didn't happen here. Not only did Miller and Fincher fail to recruit even one female filmmaker, they couldn't even find 18 interesting films by men.
There are some highlights: "Three Robots" (a comedy about, you guessed it, three robots), "Suits" (Pacific Rim, but starring a community of American farmers), "Lucky 13" (a straightforward action story starring Samira Wiley), "Zima Blue" (high-concept sci-fi about a visual artist), and "Ice Age" (where a couple discovers a miniature civilization in its kitchen freezer). But despite a handful of standout shorts and consistently strong animation, Love, Death & Robots still doesn't warrant a positive review.
Still not sure what to watch tonight? Here are our guides for the absolute best movies on Netflix, must-see Netflix original series, documentaries, docuseries, and movies.
Need more ideas? Here are our Netflix guides for the best war movies, documentaries, anime, indie flicks, true crime, food shows, gangster movies, Westerns, and movies based on true stories streaming right now. There are also sad movies guaranteed to make you cry, weird movies to melt your brain, and standup specials when you really need to laugh. Or check out Flixable, a search engine for Netflix.