Nintendo's prepping to launch Mario Kart 8 at the end of May, and the buzz train is going into full motion. Gamers are clamoring for any new details on their favorite turtle shell throwing simulator, so much so that even the smallest new reveal throws the community into a fit of nervous excitement. Take the release of this single image, for instance, captured in a brief preview of the game on gaming show EPN: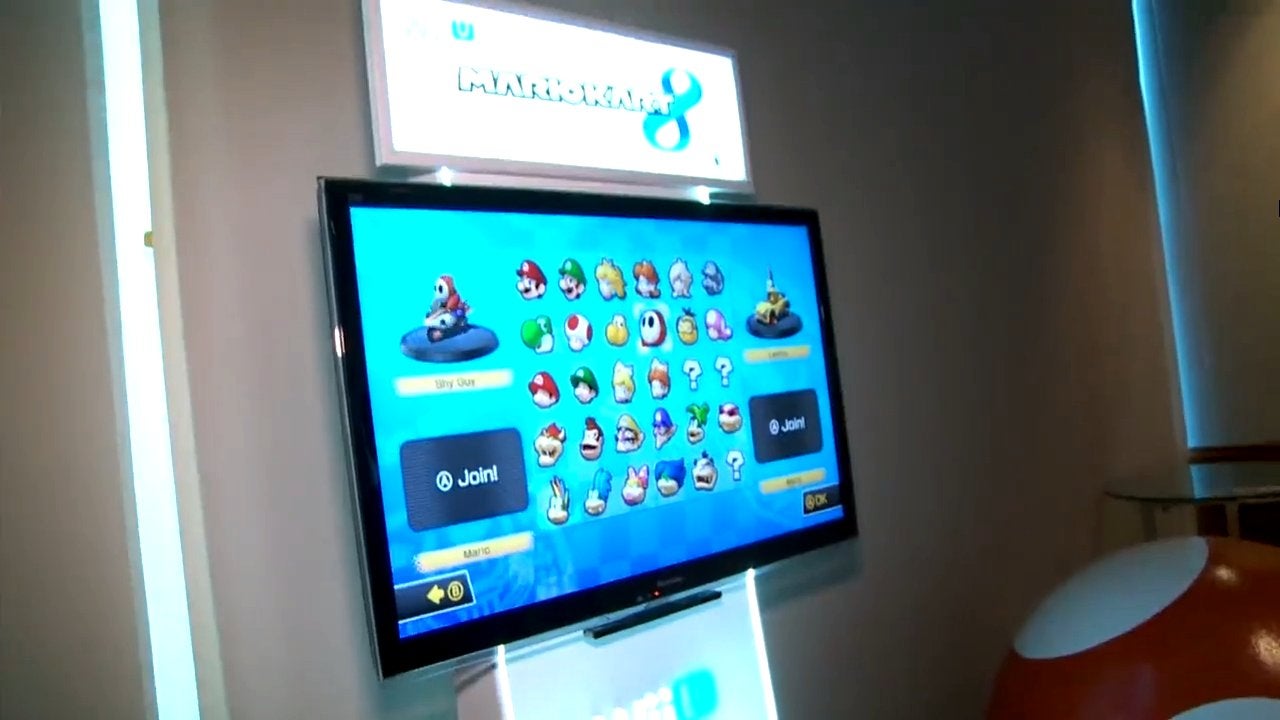 That was followed by excited write-ups on gaming sites, as well as an excited forum post on gaming community site NeoGaf.
And for good reason. Returning are some staples of the series, such as Mario, Luigi, Peach, and Bowser, as well as some fan favorites like Baby Mario, Baby Luigi, and Shyguy. It seems that every single Koopaling, Bowser's minions, have squeezed their way into the 30-character roster.
The character select screen still shows three question marks, hiding three more unlockable characters. It's also very possible that Nintendo will bring back the ability to play as your Mii, your in-console avatar.
Screengrab via Nintendo/YouTube