The Inhumans made their first Marvel Cinematic Universe appearance in Agents of S.H.I.E.L.D. as a race of superpowered beings akin to the X-Men. Kamala Khan is probably the best-known Inhuman character in Marvel Comics right now, but the upcoming TV series goes back to where it all began: the royal family of Attilan.
Attilan, the capital city of the Inhuman civilization, is home to the king Black Bolt (who can never speak because his voice is a superweapon), the queen Medusa (who can move her hair like a limb), and Black Bolt's ambitious and duplicitous brother Maximus.
The show's synopsis hints at an unexpected direction for the Inhumans, with a story taking place in Hawaii:
After the Royal Family of Inhumans is splintered by a military coup, they barely escape to Hawaii where their surprising interactions with the lush world and humanity around them may prove to not only save them, but Earth itself.
So, instead of the Thor-style fantasy most fans expected, this series will exist in the modern human world of shows like Agents of S.H.I.E.L.D. and Daredevil. We can probably blame that "military coup" on Maximus.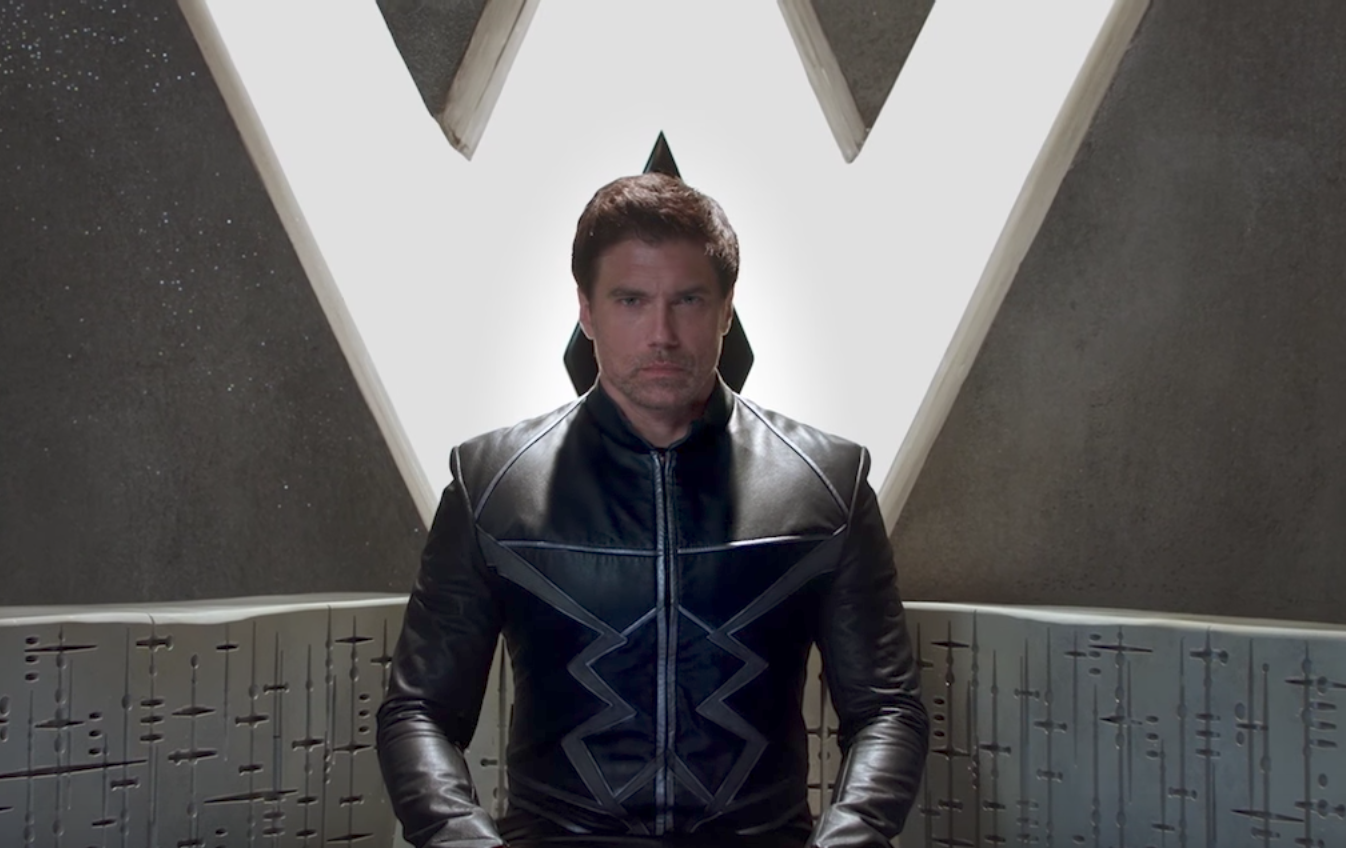 Inhumans trailer
The first Inhumans teaser arrived on May 5, with audio from Maximus and (we're guessing) Medusa. It also shows a brief shot of what may be Attilan on the moon.
The full trailer dropped on June 29, introducing Attilan and the Inhuman royal family.
Marvel dropped a second Inhumans trailer at San Diego Comic-Con, which features several more of the Inhumans in action. And for the first time, fans can see Medusa's hair in action.
After the Inhumans panel, Marvel showed about 15 minutes of footage for fans. Slashfilm's Peter Sciretta, who was in attendance, commented on Twitter that Inhumans had "horrible costumes, cheaply looking designs, film school level looking visual effects, unmotivated overlit conematography [sic], unnecessary slow motion shots" and that the audience laughed at it. Ouch.
Posted shortly before the IMAX release on Sept. 1, the latest trailer includes a significant spoiler. Medusa appears with super-short hair, suggesting a couple of things. First of all, the show's female lead will lose her powers near the start of the series, which is kind of disappointing news. Secondly, Marvel found a convenient way to avoid paying for more CGI hair effects, which probably came as a relief to the show's tight budget.
https://www.youtube.com/watch?v=h8t8EjgrXP8
Inhumans cast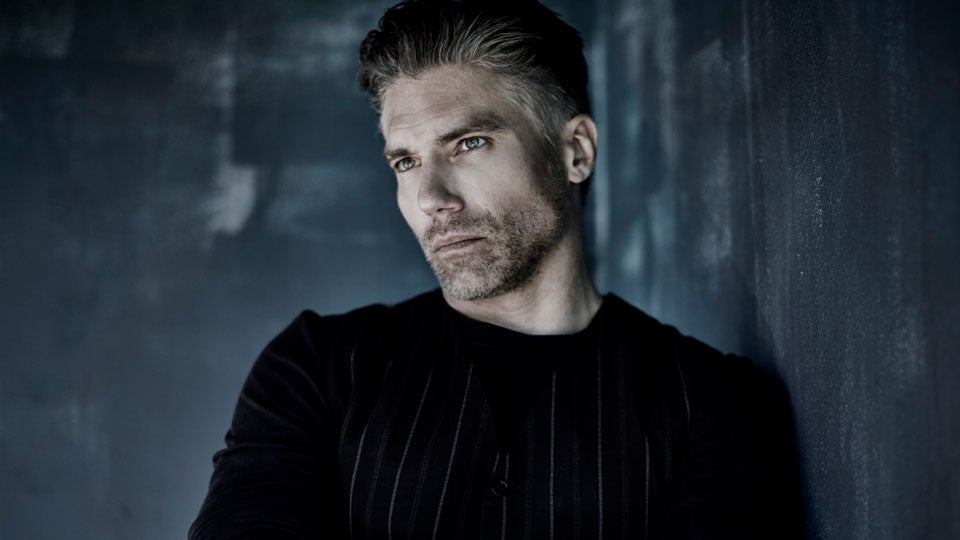 Welsh actor Iwan Rheon (Game of Thrones' Ramsay Bolton) will play Maximus. The other two leads were cast with lesser-known actors, with Anson Mount (Hell on Wheels) as Black Bolt and Serinda Swan (Graceland) as Medusa. Lost actor Ken Leung will play Karnak, Black Bolt's closest advisor.
Marvel rounded out the cast with Eme Ikwuakor and Mike Moh as Black Bolt's cousins Gorgon and Triton, Isabelle Cornish as Medusa's sister Crystal, Sonya Balmores as Auran, the head of Attilan's Royal Guard, and Ellen Woglom as a human character created for the series. Of course, no Inhumans adaptation would be complete without Lockjaw, the royal family's 2,000 lb teleporting bulldog. Set photos show a blue screen stand-in for the dog, which will (obviously) be CGI in the final product.
Here's what the main cast will look like in costume:
Here's your exclusive first look at Marvel's @theinhumans: https://t.co/OW9LPBZEOd #Inhumans pic.twitter.com/tO0oHZGYag

— Entertainment Weekly (@EW) May 4, 2017
READ MORE:
Scott Buck's vision for Inhumans
Despite Agents of S.H.I.E.L.D. introducing the concept of Inhumans a couple of seasons ago, Inhumans isn't a direct spinoff. The selection of showrunner Scott Buck (Iron Fist) suggests it may be more tonally similar to Marvel's Netflix franchise, and there are no plans for an Agents of S.H.I.E.L.D. crossover.
Scott Buck wasn't familiar with the Inhumans comics before filming and didn't base the show on any existing storyline. He initially got the job via Marvel TV boss Jeph Loeb, who pitched the idea to him after Buck finished work on Iron Fist. Speaking to Entertainment Weekly in May, Buck described the show as "a family drama with one big story leading us through the season."
Buck also discussed the two most complicated logistical issues for Inhumans: Black Bolt's dialogue (or lack thereof) and Medusa's hair. According to Buck, "some of the best visual effects people available" are currently working on Medusa's hair, and Black Bolt won't be fully "silent" in the show. He'll communicate in sign language, although it will be an imaginary language rather than ASL.
Inhumans release date
Inhumans will premiere this fall on ABC, with an interesting twist: The first two episodes will appear in IMAX on Sept. 1.
Prepare to meet "Marvel's #Inhumans" in @IMAX cinemas starting on Sep. 1, followed by the full 8 episode series on @ABCNetwork this fall. pic.twitter.com/bNIdgXKtzD

— Marvel Entertainment (@Marvel) March 26, 2017
Editor's note: This article is regularly updated for relevance.