As thousands of eager Harry Potter fans rushed to come up with the answer to J.K. Rowling's enticing Twitter anagram earlier this week, scores of Reddit users got unduly excited: They'd deciphered that one of the phrases you could make from her dropped hints was "Harry returns."
Sorry to disappoint you, faithful fans of the Boy Who Lived, but there's no Harry in Fantastic Beasts and Where to Find Them. This movie is set in a totally different period of history.
Apart from the tantalizing hints that Rowling has dropped about the script, we know very little about the upcoming film trilogy. Here's what we do know.
1) Rowling is writing the screenplay for a movie trilogy based on Fantastic Beasts and Where to Find Them. 
What's that? Fantastic Beasts and Where to Find Them is a book that Rowling wrote in 2001 to benefit Comic Relief, a British children's charity. It stands as a companion to her other book, Quidditch Through the Ages. Both books are fun extra bits of worldbuilding, and both books also exist in the world of Harry Potter—that is, Harry and his friends have also read the book known as Fantastic Beasts. 
What's it about? It's not "about" anything—it's actually a clever example of a bestiary. In our world, a bestiary is a traditional list of animals with lots of facts about each. Bestiaries grew very popular in medieval Europe. J.K. Rowling, who really knows her historical literature, wrote a hilarious parody of real bestiaries by writing all kinds of humorous facts about the mythical creatures that inhabit her world.
Bestiaries are fun. Here's an example of a Beast from the 1511 Bestiary of Oxford.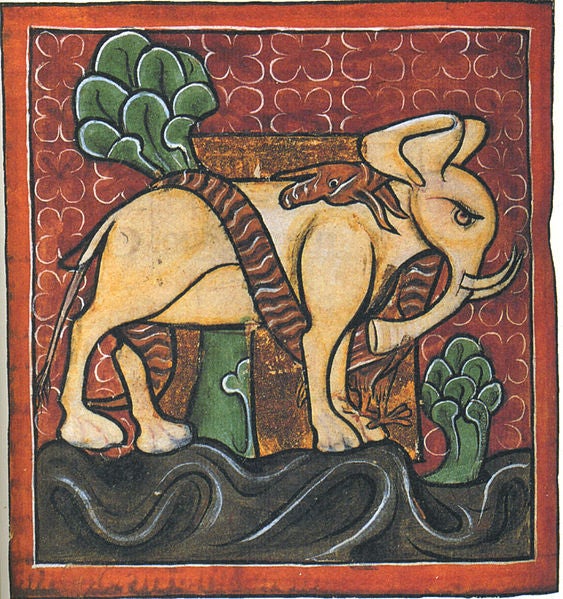 Photo via Wikimedia Commons
Of course, in Harry's world, J.K. Rowling doesn't exist—another character wrote the book he reads. In the world of the books, the fictional author of the fictional Fantastic Beasts is named Newt Scamander.
2) The movie series will follow Newt Scamander's adventures in New York City as he pursues one or more of the beasts that he will later write about in the Fantastic Beasts catalogue.
Our latest info about the movie comes to us direct from Rowling herself. Earlier this week she tweeted out a fiendishly difficult anagram for fans to solve. The prize went to two Twitter users, @emybemy2 and @saltysummerday, who each lit upon the correct anagram:
@jk_rowling Newt Scamander only meant to stay in New York for a few hours… #anagram

— Emily Strong (@EmyBemy2) October 7, 2014
.@EmyBemy2 YES!!!!!!!!!!!! People, we have a winner!

— J.K. Rowling (@jk_rowling) October 7, 2014
While Rowling's anagram was fun, it didn't tell us anything new. We already knew from Rowling's original announcement that the film would be set in New York City during the 1920s, not long after Newt has graduated from Hogwarts. 
There are beasts in Manhattan? Apparently! While the prospect of seeing the Wizarding World again is exciting enough, it's not nearly as exciting as the possibilities offered by expanding the Wizarding World to a totally different time and a totally different continent. We're super excited about the prospect of Newt chasing bowtruckles through Penn Station or fleeing from a dastardly lethifold who's stalked him through the Village. And who knows? Even today, fantastic beasts are everywhere in the city—take this Gryffindor-hued phoenix from Cornell's annual Dragon Day parade.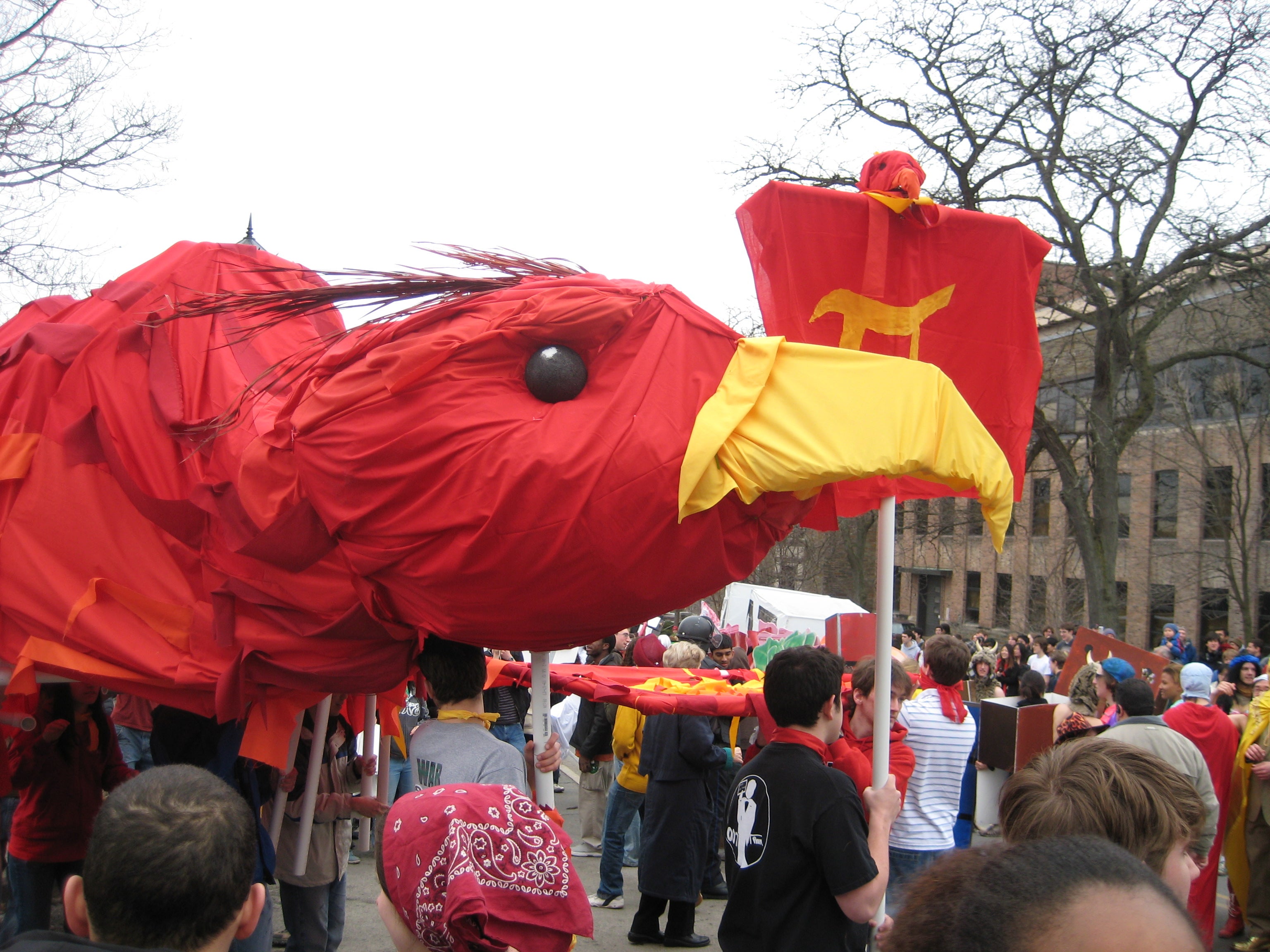 Photo via Wikimedia Commons
So what do we know about Newt Scamander, then? Not much. According to interviews and scraps of info we've gleaned here and there, we know that:
Newt was born in 1897
He attended Hogwarts, where he was sorted into Hufflepuff
He created the controversial Werewolf Registry that would cause problems for Professor Lupin years later
He's currently married and living in Dorset
His grandson Rolf has married the adult Luna Lovegood.
That's pretty much it. But all that we don't know has given rise to plenty of awesome speculations about who should play him in the movie, including everyone from Dev Patel to Nathan Stewart Jarret.
3) David Yates will likely reprise his role as director.
Though it hasn't been confirmed yet, it's almost a sure thing that David Yates, who did a stellar job helming the final four films in the Harry Potter franchise, will return to direct at least the first film in the Fantastic Beasts trilogy. Variety reported in August that the director was in talks with Warner Bros. to step into the role, and in this case, no news since is probably good news for all Harry Potter fans.
4) The first film's release date will be Nov. 18, 2016.
Rowling recently tweeted that she was "tweaking" drafts of the screenplay. Although we still don't have much info about the film yet, Harry Potter fans have a truly fantastic 18 months ahead of them—and there will likely be much rejoicing as we find out new crucial details like, oh, what surprises the casting will hold and which mythical creatures will turn up onscreen.
Really, the anticipation will be glorious—almost like waiting for the next book to come out.
Photo by Halle Stoutzenberger/Flickr (CC BY 2.0)