Editor's note: This story contains plot spoilers from already-aired episodes of Game of Thrones Season 4. 
The Internet erupted in anger after this week's Game of Thrones featured its most disturbing scene yet, but it wasn't what the writers had originally intended.
The scene in "Breaker of Chains" in which Jaime Lannister rapes his twin sister Cersei next to the corpse of their son Joffrey, was different in the books, where the sex was more consensual. Explanations from author George R.R. Martin, the episode's writers, director, and one of the actors involved about the scene and why changes were made have only made fans even more angry and confused.
But a parody first draft of the scene might not have caused so much rage.
Dan Abromowitz created the alternate version of scene. Not only does Jaime not rape Cersei (something that went against his established character to begin with) they even manage to have a civilized discussion without hints of threats to come—a rarity in Westeros. Here's just a snippet of it.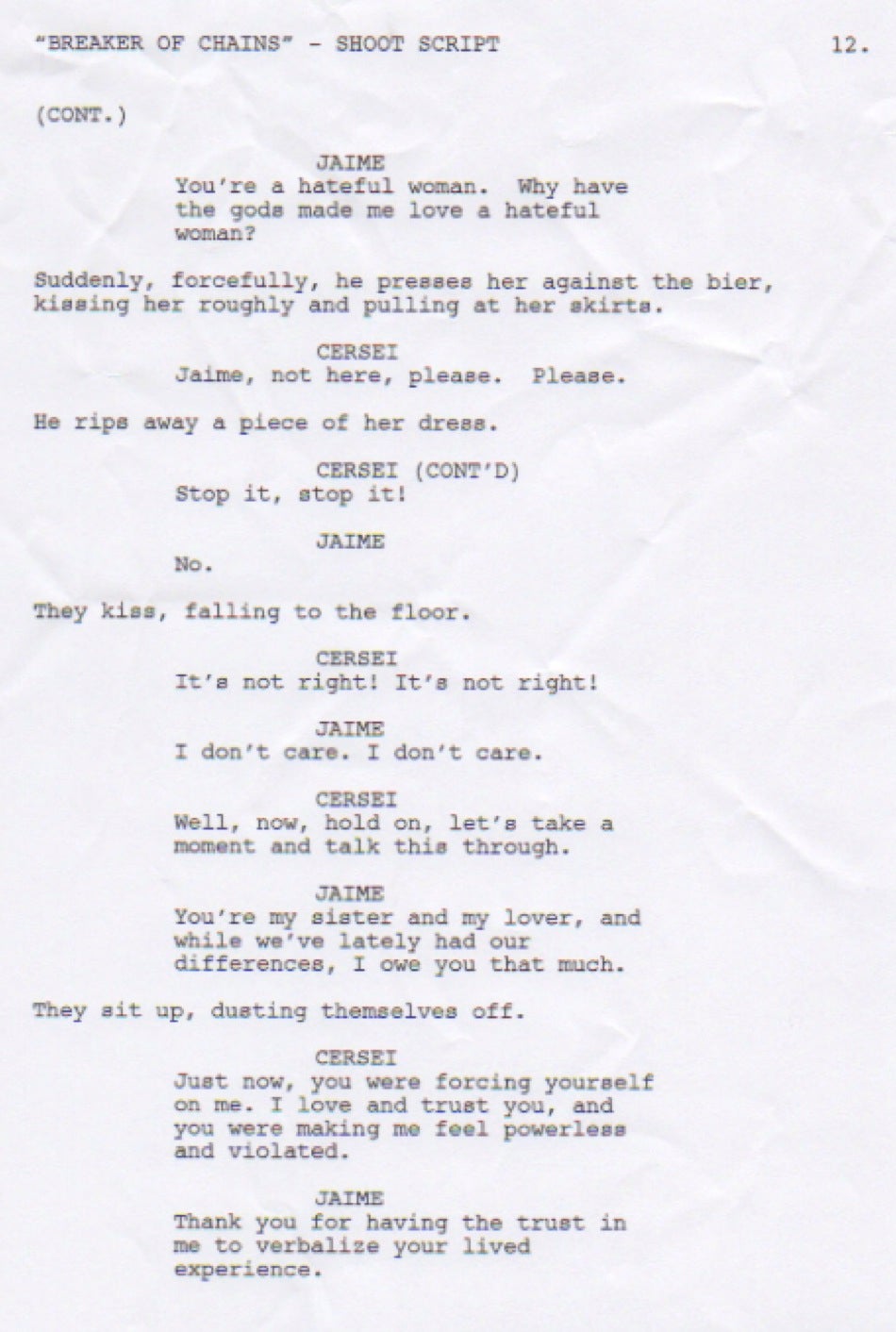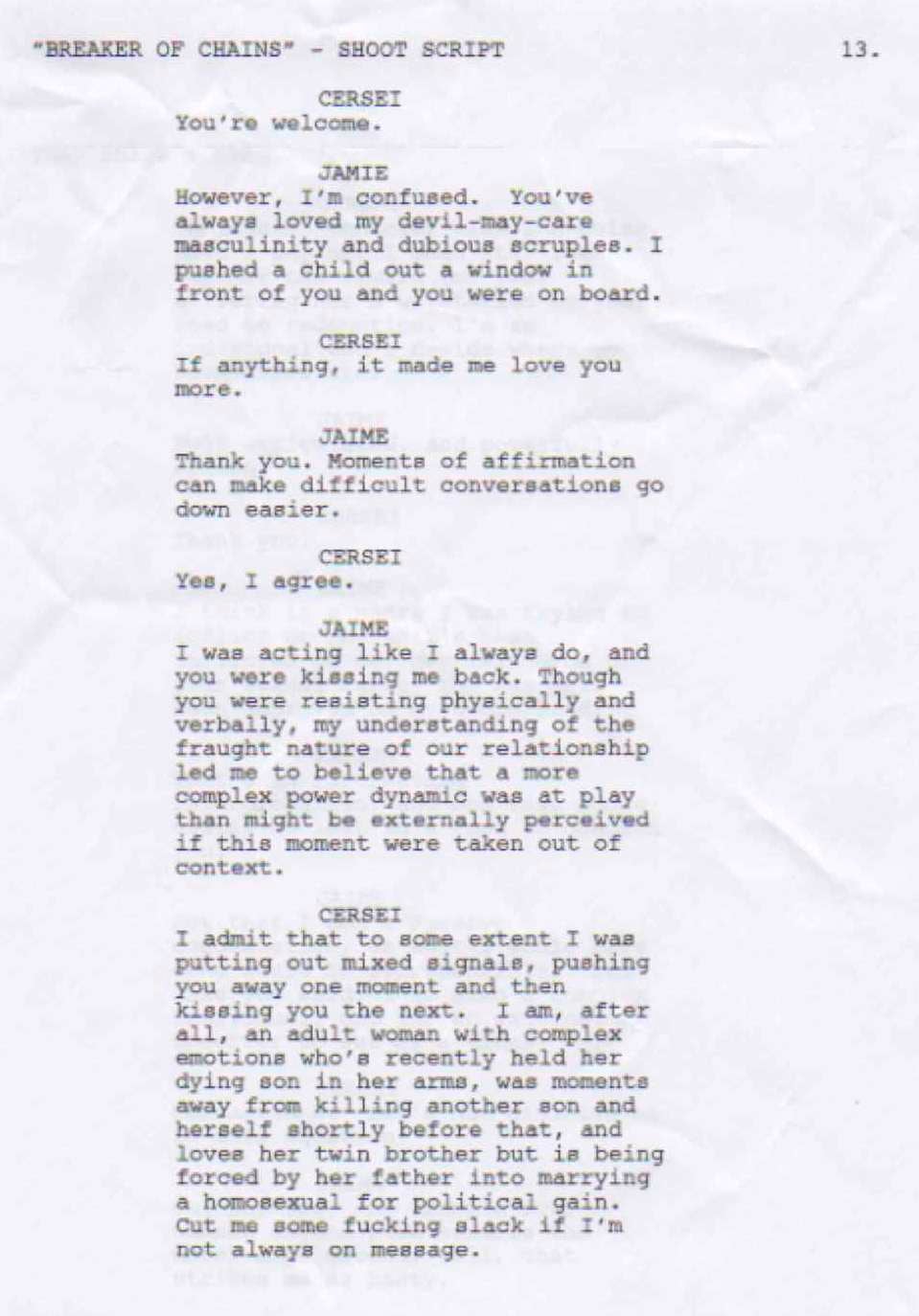 Of course, it's a commentary on the original scene itself, but it goes even further and makes additional nods on the countless criticisms the scene has received since it first aired Sunday night.
It might not have been the scene we wanted, but it's still better than the scene we got.
H/T HappyPlace | Photo via GameOfThrones/YouTube