As if the literal immolation of the Fortnite world wasn't enough of a signal, Fortnite season 9 is just around the corner. Like every new season, you can be sure there's going to be some changes to the map's look and a new battle pass full of fancy skins and items, plus new events. As we speak, things are heating up with Fortnite's volcano, so let's not waste any time and get down to the details that matter most to you battle royale lovers.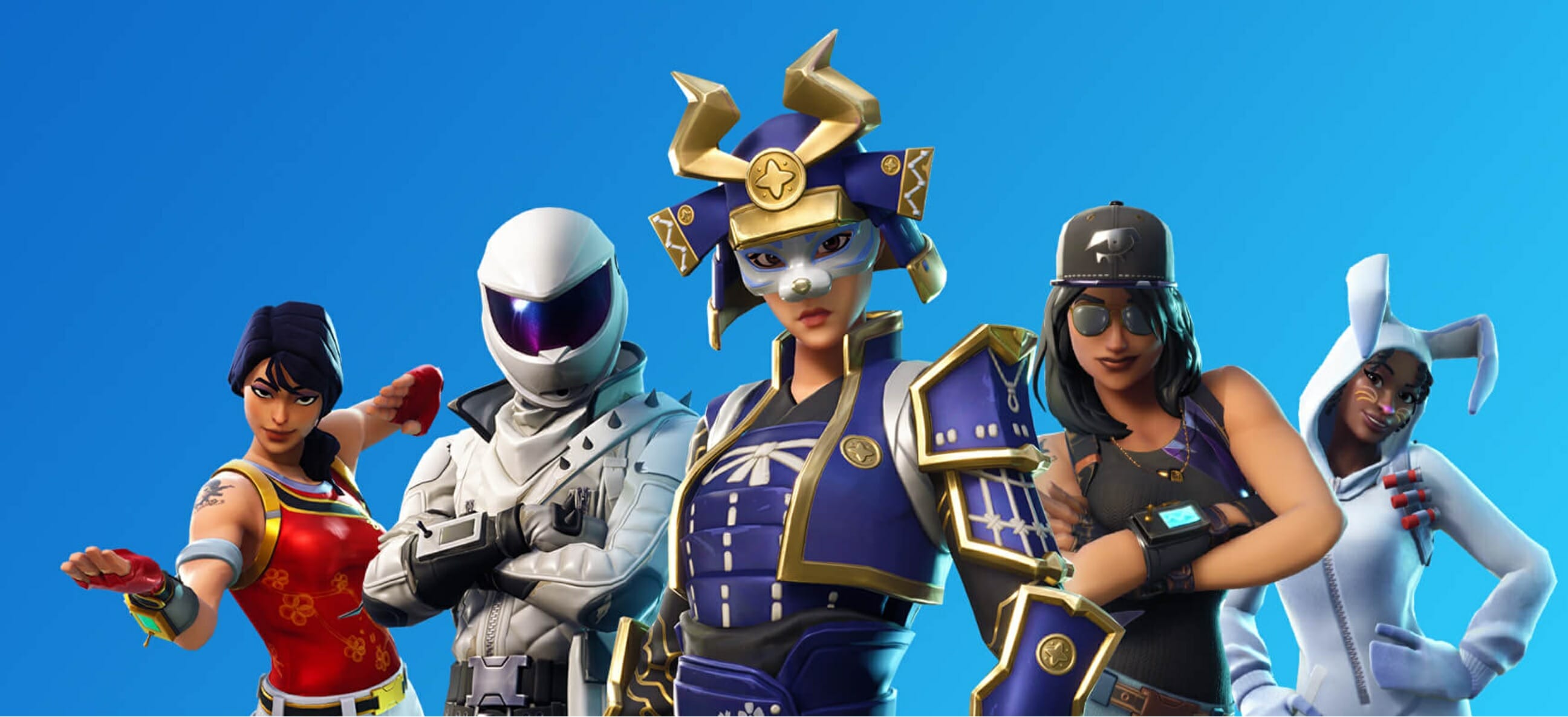 When is Fortnite season 9 starting?
Fortnite season 8 will officially end on May 8, and Fortnite season 9 officially starts on May 9. History has shown us that there may be some delays, so don't expect things to land right at 12:01 am on that morning. You'll also get a short window to fulfill Fortnite's season 8 overtime challenges, which give you a chance to earn just enough XP to nab that last skin you wanted all season long.
That overtime window may mean the season 9 launch date could get pushed all the way back to May 23, so get out there as fast as possible if you've still got stuff to collect.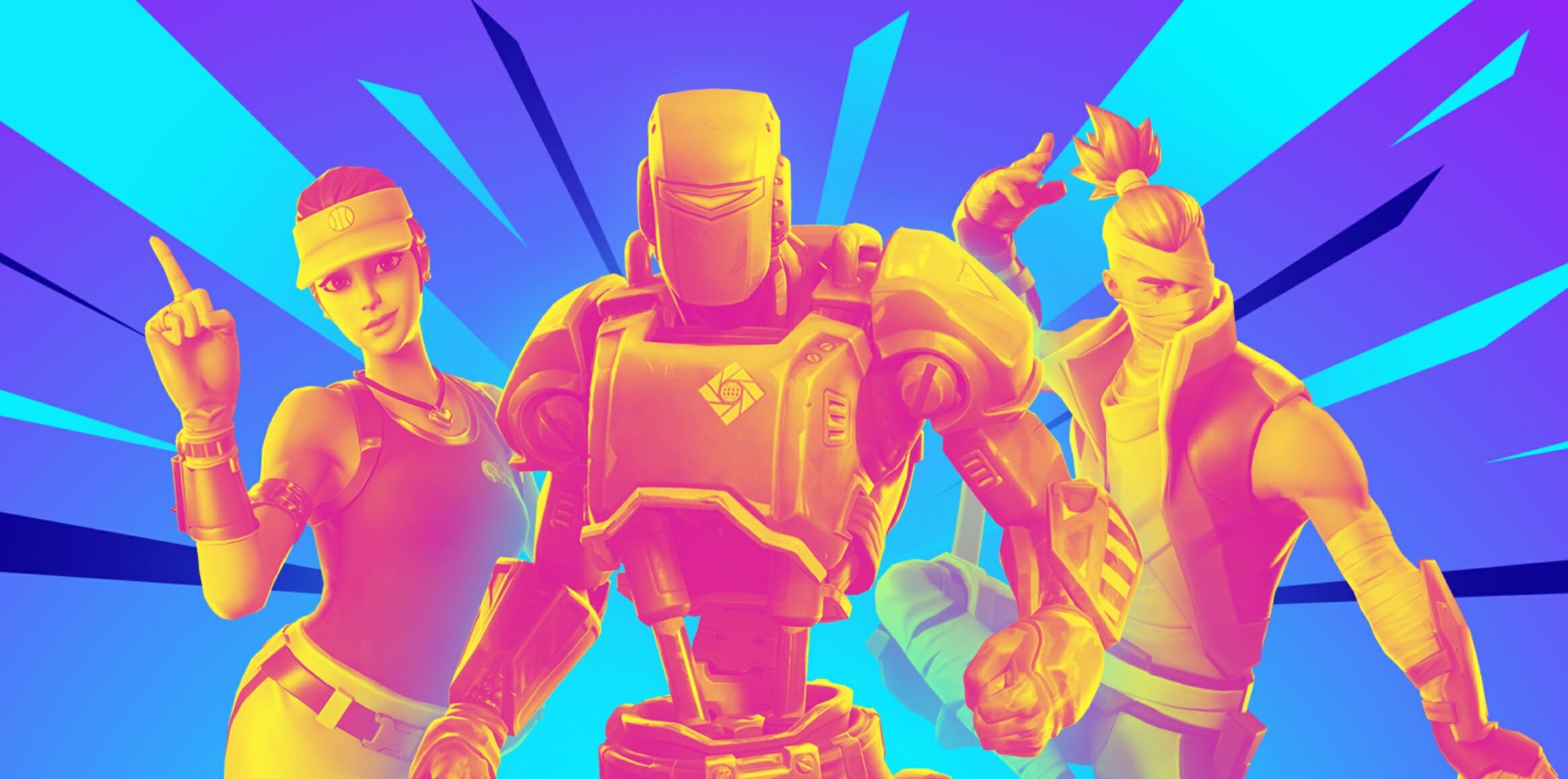 Fortnite season 9 battle pass
You know it, we know it, of course, there's going to be a battle pass for Fortnite season 9. We have no reason to expect that it'll play out any differently than past seasons, so we feel confident in saying you should expect to pay 950 V-bucks (about $9-$10) for it or a battle pass bundle for $2,800 V-bucks (closer to $25), and that there will most likely be 100 levels you can work your way through for new cosmetics.
READ MORE:
There's a possibility Fortnite will offer the season 9 battle pass for free, too. The season 8 battle pass was offered for free to players who managed to finish all 13 overtime challenges during season 7's tail end. If Epic Games pulls off the same deal twice, perhaps that means it'll do it consistently throughout seasons, but don't hold your breath.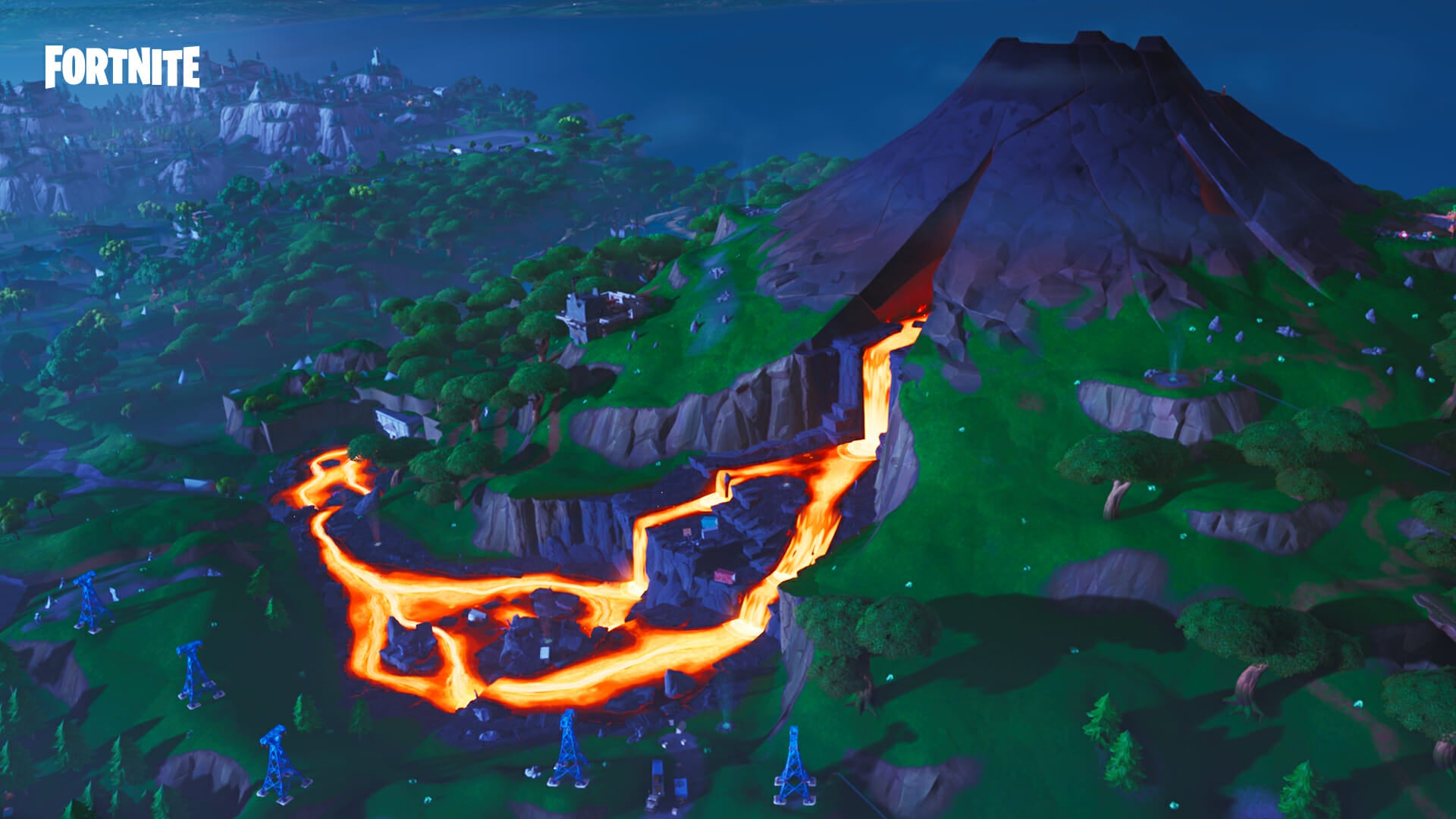 Fortnite season 9 map changes and leaks
Here's the big one. As is custom with the last several Fortnite seasons, we know some big changes will come as a result of the volcano in the northern portion of the map beginning to erupt. We very recently had "The Floor is Lava" limited-time mode that coated much of the map in the hot stuff, so Epic Games has already given some thought to what its island of death will look like as a steaming ocean of magma.
We also can't forget some of the excavation sites that have popped up around the map, west of Salty Springs, east of the desert area, and south of Retail Row. These sites hold some laughably strong rocks with a health pool of 500 million, which appear to respawn following some patches. Beneath the rocks, players have found steam vents, lava, and a hatch.
Loot Lake houses a giant, mysterious vault door in the ground. It was where ol' Kevin the cube landed, dissolving the lake water into a big purple surface, later exploding and scattering those weird runes all over the map. Where have those runes been found?
The mouth of the volcano

South of Shifty Shafts

North of Pleasant Park

Salty Springs
If a player manages to activate all of the runes in a single match, a blue shard hanging above the vault door at Loot Lake will slot into the hatch. That's where this mystery ends for now.
Five monitors have turned on, one monitor left to go.

Turned on:
– Drumgun
– Tactical SMG
– Grappler
– Bouncepads
– Plane

Left to turn on:
– Sword

(📸: @iScenario) pic.twitter.com/NtQNpANM7r

— FortTory – Fortnite Leaks & News 🛸 (@FortTory) May 2, 2019
Some folks theorize that the upcoming Nexus event will allow players to enter the vault and pick up rare weapons found inside. Via @FortTory on Twitter, we can see some security monitors have begun showing images of vaulted weapons, like the drum gun and tactical SMG.
Strange happenings are also going down at Tilted Towers, where some players have experienced textures failing to load, making the area look like a dingy PlayStation 1 game. That wouldn't be so bad if it weren't also for the gameplay glitches, with some players getting stuck on architecture or clipping through the ground. Epic said it had fixed the issue by late April.
More recently, it appears that players who go into a shop basement in Tilted Towers will die. Epic says it's already working on the issue.
@FortniteGame So in the latest patch when you go down the stairs to the basement of the shop in the south-west part of tilted towers, you instantly die… It wasn't just for mee, it happened to my team mate too when he went for my reboot card, and it happend the next game too. pic.twitter.com/hpfa54v8VG

— Adam Söderberg (@AdamSderberg3) May 2, 2019
So all that could be an unfortunate string of bugs, but players theorized that once the rune event ends (whenever that is), the Tilted Towers could be one of the areas on the map that gets dramatically changed for season 9. That makes sense if Epic Games is preparing to make significant architectural changes to the area and hasn't had enough time to bug test all of it.
Those players were right: Tilted Towers is now deader than a doornail, blown to smithereens by explosive debris hurled from the mouth of the volcano to the north. It was all part of the unvaulting event, where players were able to dive into the depths of the vault that had been unearthed over at Loot Lake. Once players had finished sacrificing enough items to the mysterious runes scattered around the map, the vault opened, and players dived in to find a mysterious and bright plane of reality holding a massive orb emitting some sort of aura, plus a bunch of pillars housing fan favorite items like the wall-shredding drum gun. Players were quick to whack at the pillars, but before long, they were tossed back into the sky, forced to watch the volcano finally belch several bursts of magma through the air. Tilted Towers, Retail Row, and a spot close to Polar Peak were all struck. Tilted Towers and Retail Row are no more, and the Polar Peak spot looks like it's caused a huge crack in the earth, which we're pretty sure will keep growing, much like the earthquake cracks that plagued the map earlier this year.
That doesn't mean Tilted Towers will stay that way for long though. This could all be a simple prelude to some bigger map shifts in season 9. Some players have theorized that Tilted Towers could be rebuilt as a more sci-fi version of itself.
The official Fortnite Twitter account has posted a teaser image with the text "The future is unknown" and a dude that looks like a robot of sorts.
The Future is Unknown. 5.9.2019 #FortniteSeason9 pic.twitter.com/OugJ6Y54G9

— Fortnite (@FortniteGame) May 6, 2019
So yeah, our bet is Fortnite is implementing some sort of heavy sci-fi elements to this season. That might just mean more skins, but having a portion of the map get retooled to look like Blade Runner or some other cyberpunk future might be really cool.
There are also rumors that the giant iceberg on the map may begin to melt, as it's already showing signs of cracking. Notorious Fortnite data miner @FortTory pointed out that Epic Creative Director Donald Mustard has tweeted in the recent past about giant rock faces.
Is Donald Mustard hinting to the fall of the Iceberg?🤔 pic.twitter.com/PSKj12XuaO

— FortTory – Fortnite Leaks & News 🛸 (@FortTory) May 5, 2019
Fortnite season 9 updates
A day before the end of season 8, two more images have released via the official Fortnite Twitter account. One features a character wearing a futuristic armband with some sort of digital map, and the other features a woman wearing a sort of space suit or space marine power armor ala Halo or other sci-fi properties.
The Future is Bright.
5.9.2019 #FortniteSeason9 pic.twitter.com/Nvm7TiMq2I

— Fortnite (@FortniteGame) May 7, 2019
The Future is Tilted.
5.9.2019 #FortniteSeason9 pic.twitter.com/vJXgh30FdQ

— Fortnite (@FortniteGame) May 8, 2019
Observant folks will note the accompanying text with each tweet, including the first tweet from a couple of days ago.
"The Future is Unknown."
"The Future is Bright."
"The Future is Tilted."
So there are two things to consider here: One is the obvious reference to Tilted Towers, which was straight-up destroyed in the volcano's eruption. Some have theorized that Tilted Towers, which has long been a fan favorite location, will be rebuilt as some sort of sci-fi locale. We don't know if that means neon buildings and floating cars, but the tease is there that something will happen.
Secondly, rumors of a broader change to the overall map, or even an outright new map, have only intensified with the marketing. Three tweets about "the future" is one thing, but notice the letters behind each character. Taken in order of their release, they spell out "NEO," which itself is a reference to the sci-fi classic The Matrix, but "Neo" also means "new."
So, is there a new map coming to Fortnite, or is it a massive change to the existing map? We're still not sure, but all signs point towards some big shakeups.
There's also this new tweet from the creative director at Epic Games, Donald Mustard, where he says "From the ashes, rise." Our best guess: This is a reference to Tilted Towers and possibly Retail Row, which was also destroyed in the volcano eruption.
From the ashes, rise.

— Donald Mustard (@DonaldMustard) May 8, 2019
Anyway, that's all we can glean for now. There are almost certainly more teasers coming in the very near future, so make sure to check back for more information.
Editor's note: This article is regularly updated for relevance.