This article contains spoilers.
The action in Spider-Man: Far From Home refused to stop, even after the credits started rolling. The latest Marvel flick gave us not one, but two post-credit scenes to contemplate. We broke down the first just after the film's release, but we've been puzzling over the second for more than a week. While the second teaser may have paled in comparison to the first, fans believe it has some interesting potential implications for the wider Marvel world.
The second post-credits scene may seem tame—even dull—in comparison to the first, but its connections to the comics hint toward the introduction of a new universe-protecting organization. While we may have seen the implied death of S.H.I.E.L.D in mainstream Marvel Studios canon, Nick Fury always has more up his sleeve. Toward the end of the scene—after Fury and Maria Hill reveal their true faces—viewers were graced with a glimpse of where Fury has really been spending his time. In space.
What will replace S.H.I.E.L.D?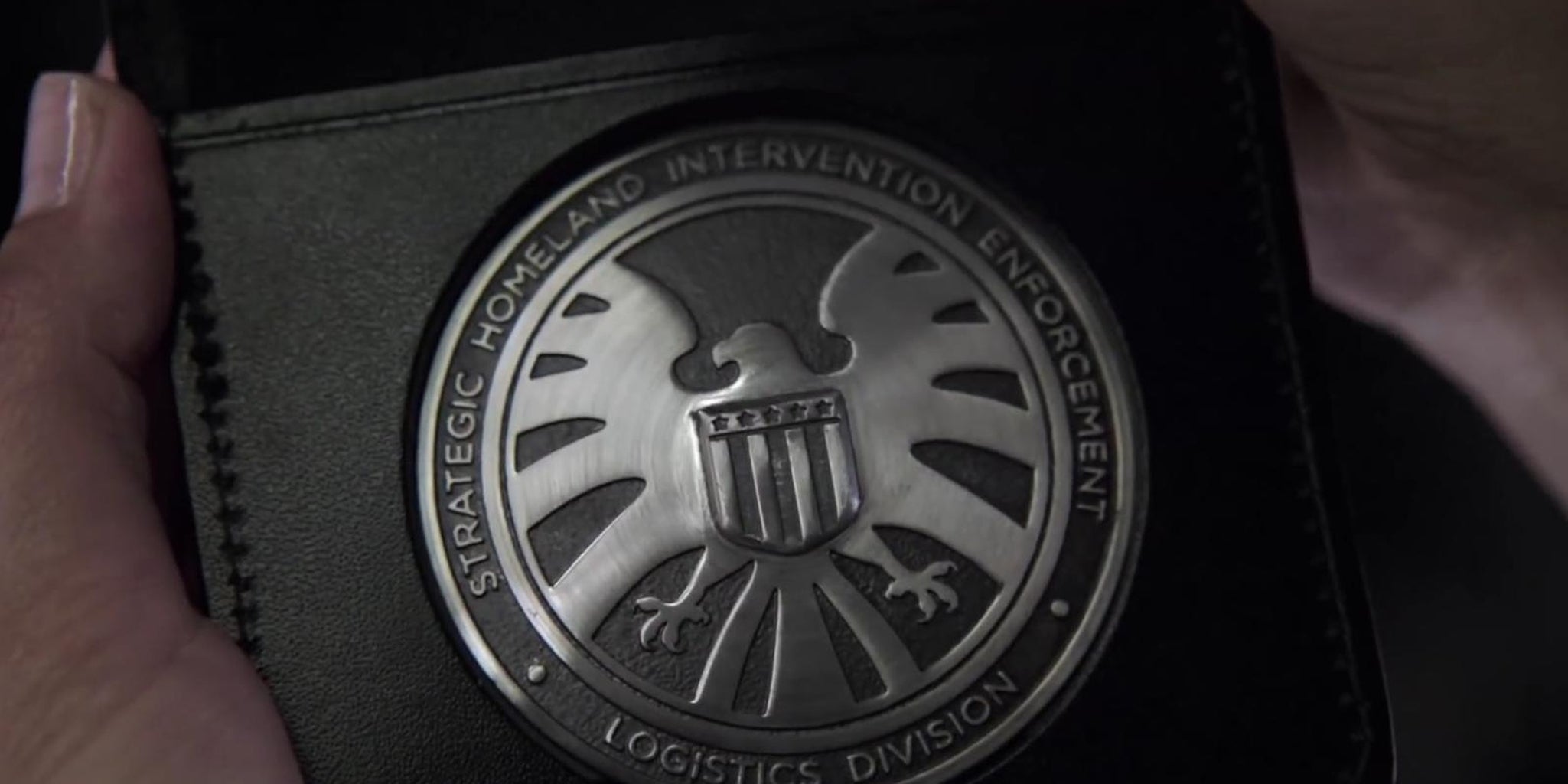 Fans believe Fury has been hard at work developing a replacement for Earth's fallen S.H.I.E.L.D. As io9 noted in a recent article, the demise of S.H.I.E.L.D. leaves a hole in Earth's defenses that Fury would never allow remaining. If S.H.I.E.L.D. really is gone for good, past Marvel comics provide several intriguing options for its replacement.
Marvel's S.W.O.R.D.
Perhaps the most likely replacement for S.H.I.E.L.D. would be its subsidiary, the Sentient World Observation and Response Department—or S.W.O.R.D. While it may not have made an appearance in official Marvel movies so far, S.W.O.R.D. may have been bolstering S.H.I.E.L.D. from afar for years.
Even if S.W.O.R.D. wasn't officially created until after S.H.I.E.L.D.'s demise, the organization has the potential to serve as a bigger and better version. S.W.O.R.D. is a natural supplement to S.H.I.E.L.D.—keeping any intergalactic menaces at bay while S.H.I.E.L.D. protects from more everyday threats. Without S.H.I.E.L.D. to combat Earth's enemies, however, S.W.O.R.D. will need to serve as a protector from enemies both on the ground and throughout our galaxy.
READ MORE:
In the comics, S.W.O.R.D. has served as Earth's first real line of defense for years. Created by Joss Whedon and John Cassaday back in 2004, the organization is run by one Abigail Brand. Apart from its cosmically broad web of influence, S.W.O.R.D. is essentially a twin to S.H.I.E.L.D. It protects Earth from foes far and wide, defending its interests from domestic and alien antagonists alike.
What about Marvel's Alpha Flight?
While Alpha Flight may have less of a presence in mainstream Marvel canon than S.W.O.R.D. or S.H.I.E.L.D., the Canadian organization would serve as an excellent addition to Phase 4. We still don't know exactly what to expect from Marvel's next phase, but between Captain Marvel, Guardians of the Galaxy, and 2020's The Eternals, it seems much of Marvel's future action will occur in space.
Alpha Flight is a group of Canadian superheroes that primarily operates in space. Created in the late '70s by Canadian-American John Byrne, the organization boasts members from diverse backgrounds. Notably, Byrne strove to include members with Inuit or First Nations heritage, people regularly ignored in most media. If this group really does rear its head in Marvel Studio's next phase, hopefully, creators maintain some of the character background established in the comics.
This organization has a particular connection to Captain Marvel, which would make any transition from S.H.I.E.L.D. a bit smoother. Fury appears to still be the face of any and all Earth-protecting operations, but no one would be sad to see him and Danvers together again. We really couldn't ask for a better team to protect Earth from just about any enemy out there.
It's too early to say which of these organizations Marvel might choose to replace S.H.I.E.L.D. The hints we've seen so far point toward a vastly expanded universe for future movies, leaving room for either group's rise. Regardless of whether S.W.O.R.D. or Alpha Flight grace our screens in an upcoming Marvel movie, we can expect the action to take place on a much more cosmic scale.
READ MORE:
Got five minutes? We'd love to hear from you. Help shape our journalism and be entered to win an Amazon gift card by filling out our 2019 reader survey.
H/T io9