While superhero movies are hardly bastions of queer representation, Marvel and DC Comics feature a surprising number of LGBTQ superheroes—including some A-list characters. We've put together this list to introduce some of the most influential gay superheroes, ranging from groundbreaking figures like Marvel's Northstar to characters like Harley Quinn who only came out in the past few years.
The 12 most iconic gay superheroes
1) Wonder Woman
Diana of Themyscira has a long and storied history as a queer icon. Creator William Moulton Marston was heavily inspired by his wife Elizabeth and their polyamorous partner Olive Byrne. The early Wonder Woman comics were rife with sapphic subtext.
Although Wonder Woman's main love interests are men, there are decades-worth of hints about her love life in the all-female Amazon society. In the past few years, these hints evolved into outright statements, with several Wonder Woman comics creators confirming that she's canonically bisexual.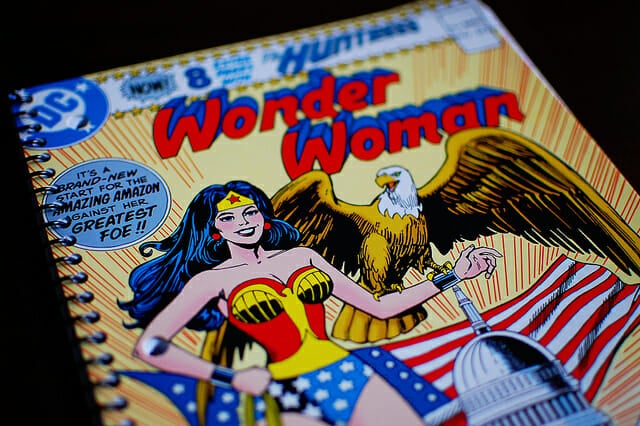 2) Midnighter
Possibly the best-known gay superhero in comic book circles, Midnighter was created as a parody of Batman, starting off in the adult-rated Wildstorm comic Stormwatch. When Wildstorm became an imprint of DC, he officially joined the DC universe. This created a rather unexpected overlap with the character who inspired him. In recent years, he has even teamed up with Batman's sidekick Nightwing.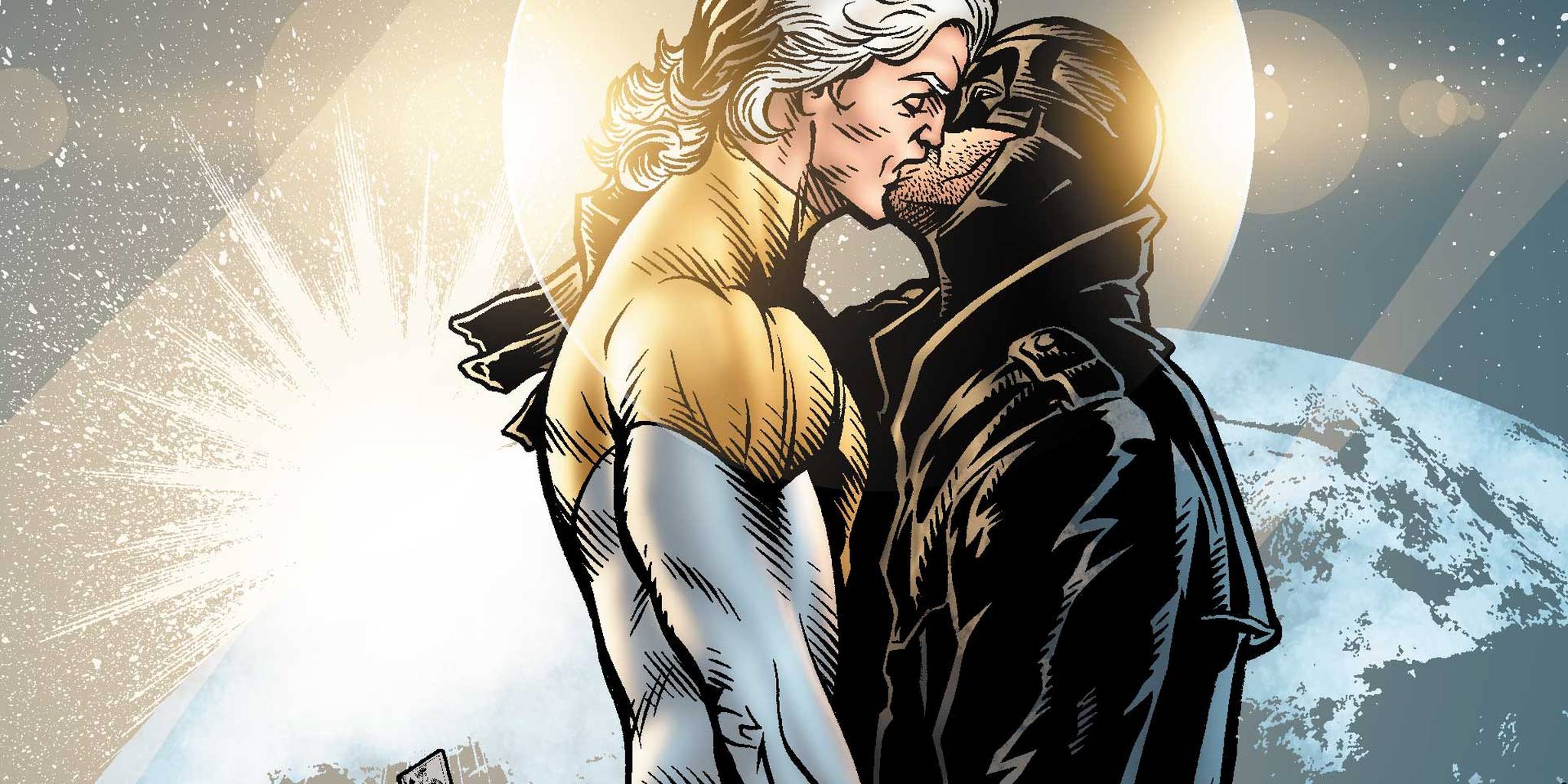 Armed with the ability to predict combat moves in advance, Midnighter is a hyper-violent action hero with no compunctions about killing his enemies. While recent comics portray him as a solo character, he started off as a member of the Authority team, which is led by his husband Apollo—a blond Superman analog.
READ MORE:
3) Deadpool
Yep, the Merc with a Mouth is pansexual. He has expressed an interest in women and men throughout the comics (including a very obvious crush on Spider-Man). Writer Gerry Duggan once described him as "ready and willing to do anything with a pulse." Perhaps not the most sensitive way to characterize pansexuality, but definitely in-character for Deadpool specifically. In recent years, Deadpool has attracted a new audience among queer superhero fans. Many fans hope the movie franchise will be more sincere in its depiction of his sexuality.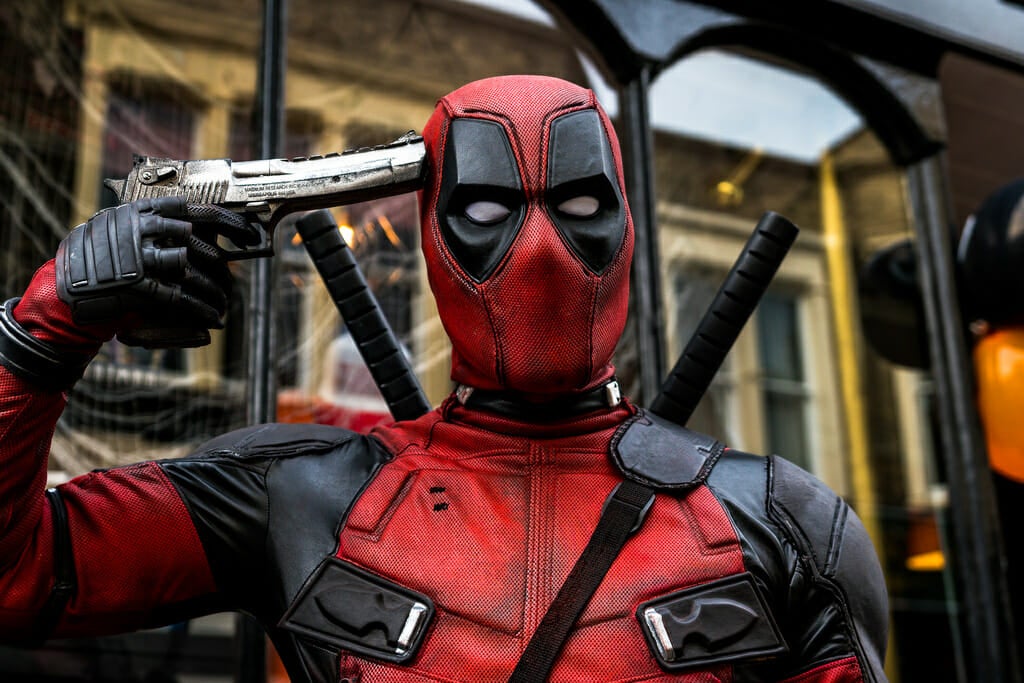 4) America Chavez
America Chavez, aka Miss America, debuted in the 2011 miniseries Vengeance but only gained her cult following after a subsequent makeover and reappearance in New Avengers. She's a super-strong badass with the ability to fly and travel to other dimensions—not to mention she has one of the most cosplay-able costumes in the Marvel universe. She's also bisexual, making her the first LGBTQ Latinx superhero to get her own solo comic, the excellent 2017 series America.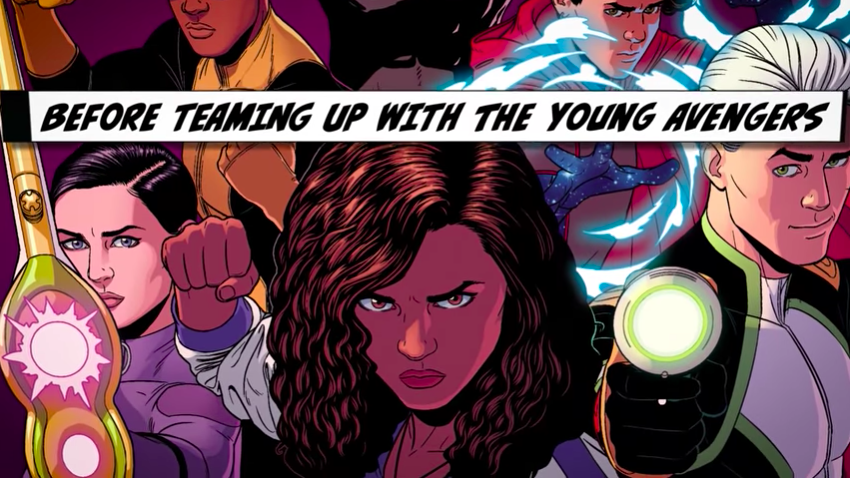 5) Harley Quinn
Originally introduced as the Joker's quirky yet long-suffering girlfriend, the creators of Batman: The Animated Series had no idea how popular Harley would become. Harley Quinn quickly became a worldwide brand with help from the Suicide Squad movie.
In recent comics, she broke up with the Joker and started a relationship with Poison Ivy. They're an adorable (and predictably eccentric) couple, with plenty of cute-yet-villainous moments during their team-up comics. The question is, will the upcoming Suicide Squad spinoff Birds of Prey explore Harley's sexuality? Or will Warner Bros. steer clear of having an explicitly queer protagonist?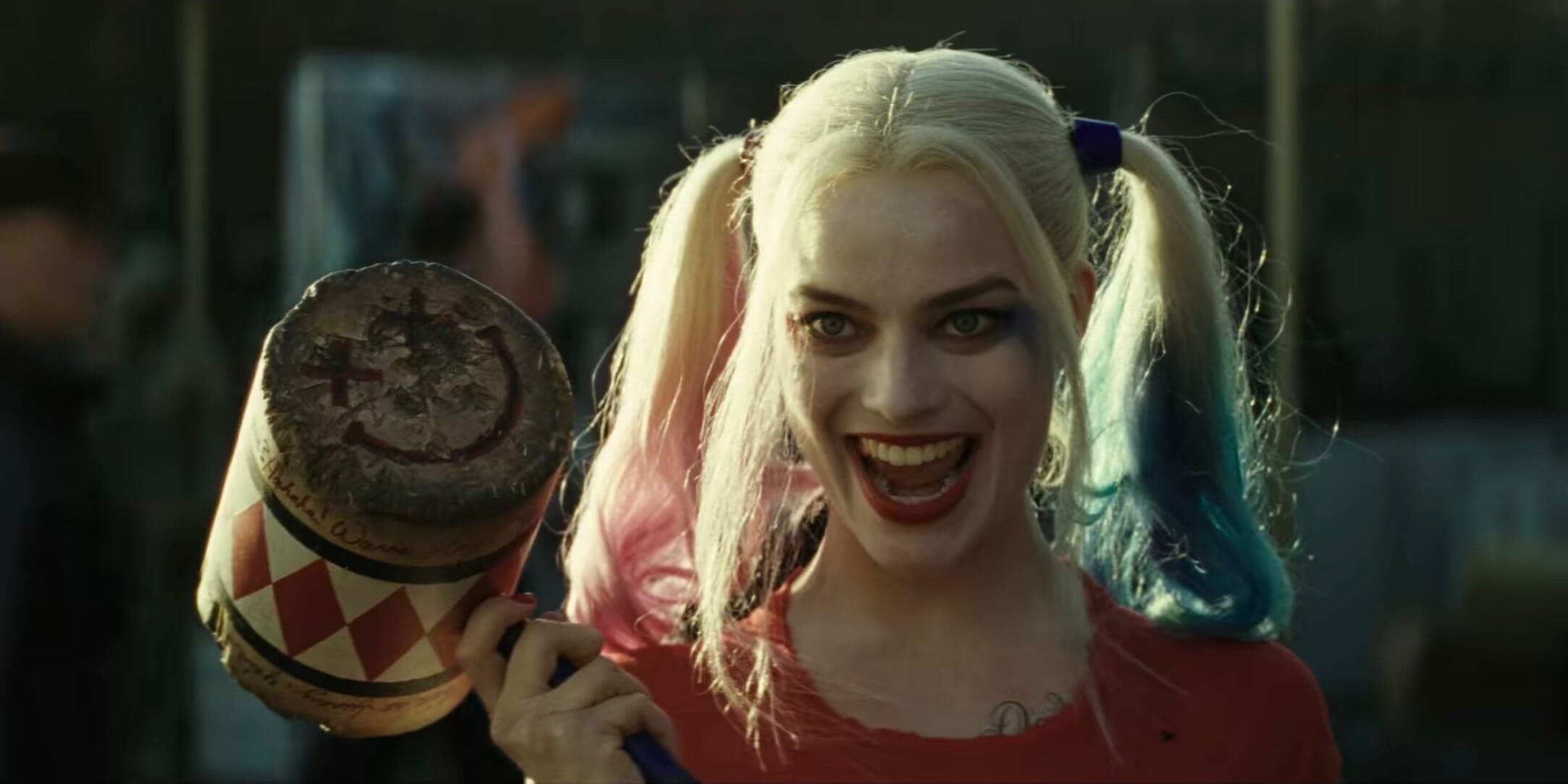 6) Loki
Inspired by his origins in Norse mythology, Loki is pansexual and genderfluid. Several comics show him using his shapeshifting abilities to adopt a more feminine appearance, and there are plenty of references to him being "both man and woman." Confirming this point on Tumblr, Loki: Agent of Asgard writer Al Ewing wrote, "Yes, Loki is bi and I'll be touching on that. He'll shift between genders occasionally as well."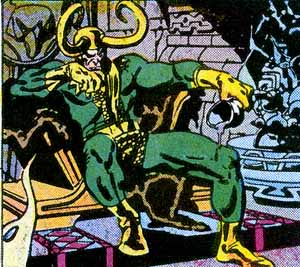 7) Iceman
Iceman is an interesting figure in Marvel canon, and potentially a test case for other queer characters in future. As one of the original X-Men, he was portrayed as straight for decades being outed as gay in 2015. (We say he was outed rather than coming out voluntarily because Jean Grey shoved him out of the closet by reading his mind. It was a whole thing.)
For those who know the X-Men from the movies, he's the ice-powered teen who dates Rogue in the original X-Men trilogy. Thanks to the X-Men comics' love of time travel hijinks, there are actually two versions of this character at the moment: A teenage Iceman who realized he was gay after Jean Grey read his mind, and an adult version who stayed in the closet and dated women for years, but came out after being confronted by his younger self. The recent Iceman solo series focused on his life after this revelation, earning a mixed response because while it's great to see a gay character getting their own comic, his emotional arc is a rather old-fashioned coming-out story.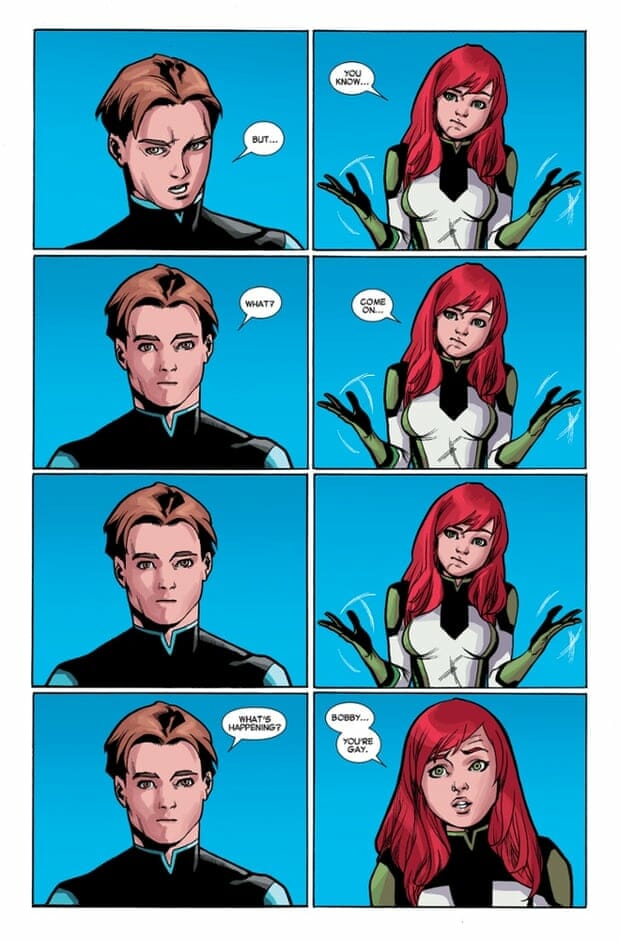 8) Batwoman
Batwoman has an ironic origin story, given her later role in the comics. She first appeared as Batman's love interest in the 1950s, shortly after the publication of Seduction of the Innocent, a book that accused Batman of homosexual propaganda. In recent years she was rewritten to be gay herself, a controversial decision that led to some problems of its own.
While her comic's creators wanted her to marry her girlfriend, DC nixed the decision by saying heroes "shouldn't have happy personal lives," a dubious statement that sounds pretty ridiculous in the context of, say, Superman. Despite all this, she's undoubtedly the most high-profile lesbian superhero around with a key role in the Bat-family. In the upcoming TV adaptation, she is played by Ruby Rose.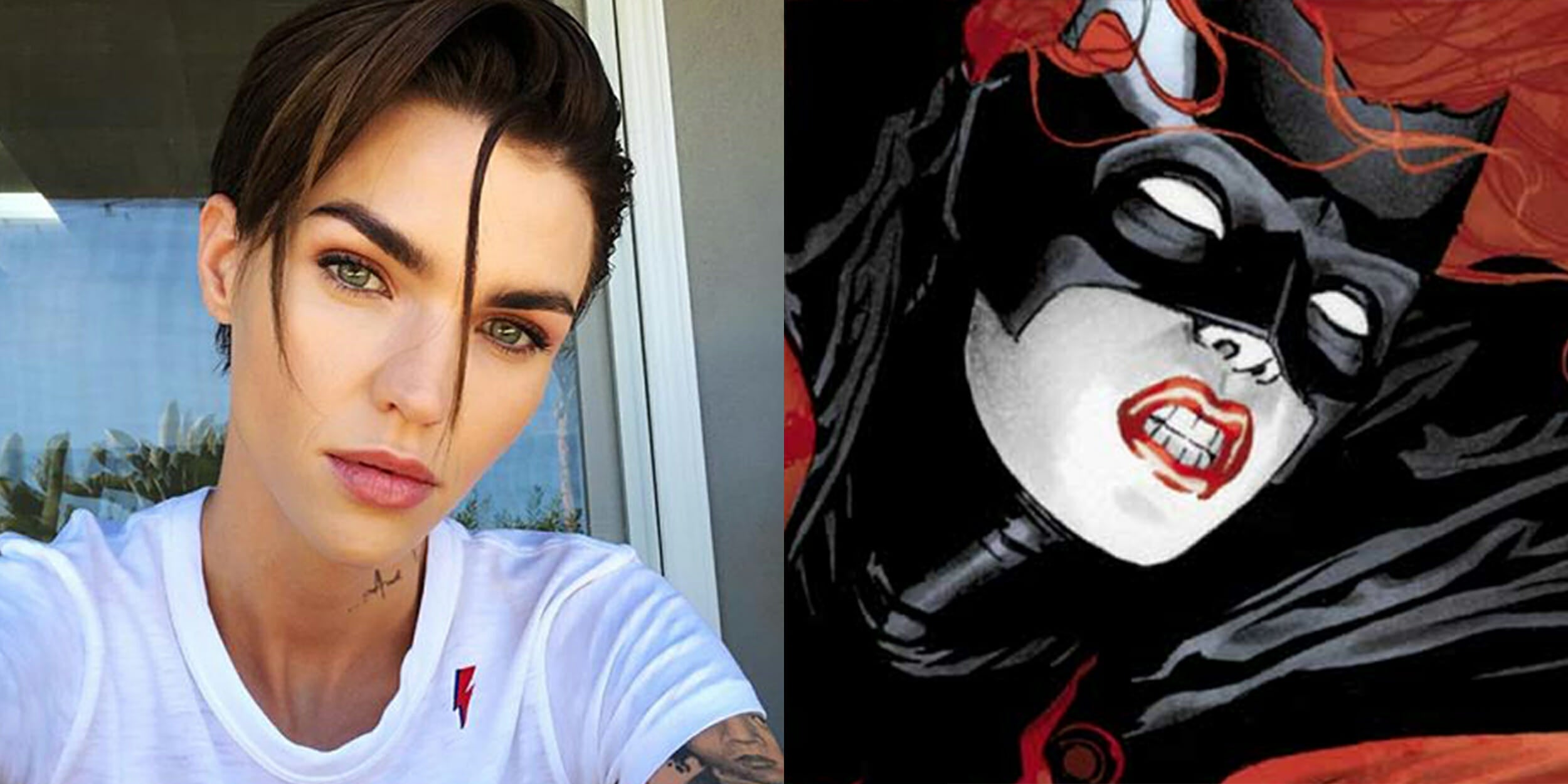 9) Wiccan & Hulkling
These guys definitely come as a pair. Best known for their role in the Young Avengers comics (yes, we have a lot to thank for that series, which also featured America Chavez and paved the way for Loki: Agent of Asgard), Wiccan is a magical teen hero inspired by Scarlet Witch, while Hulkling's name is self-explanatory. They're boyfriends, they're adorable, and they get embroiled in plenty of relationship drama alongside the sci-fi/fantasy adventures of Young Avengers.
10) Northstar
The X-Men team member Northstar is a groundbreaking figure in superhero comics. Marvel did include a few LGBTQ characters in the background of other comics (take, for instance, Captain America's childhood friend Arnie Roth). However, Northstar was the first superhero to actually come out.
He's a Canadian ski champion with the mutant ability to fly. After years of hints, he came out as gay in 1992. In 2012, he married his partner Kyle Jinadu, the first same-sex marriage in superhero comics. At the time it was a highly-publicized event in the X-Men timeline. Since then he has faded from the spotlight. Still, he is forever known for his key role in superhero history.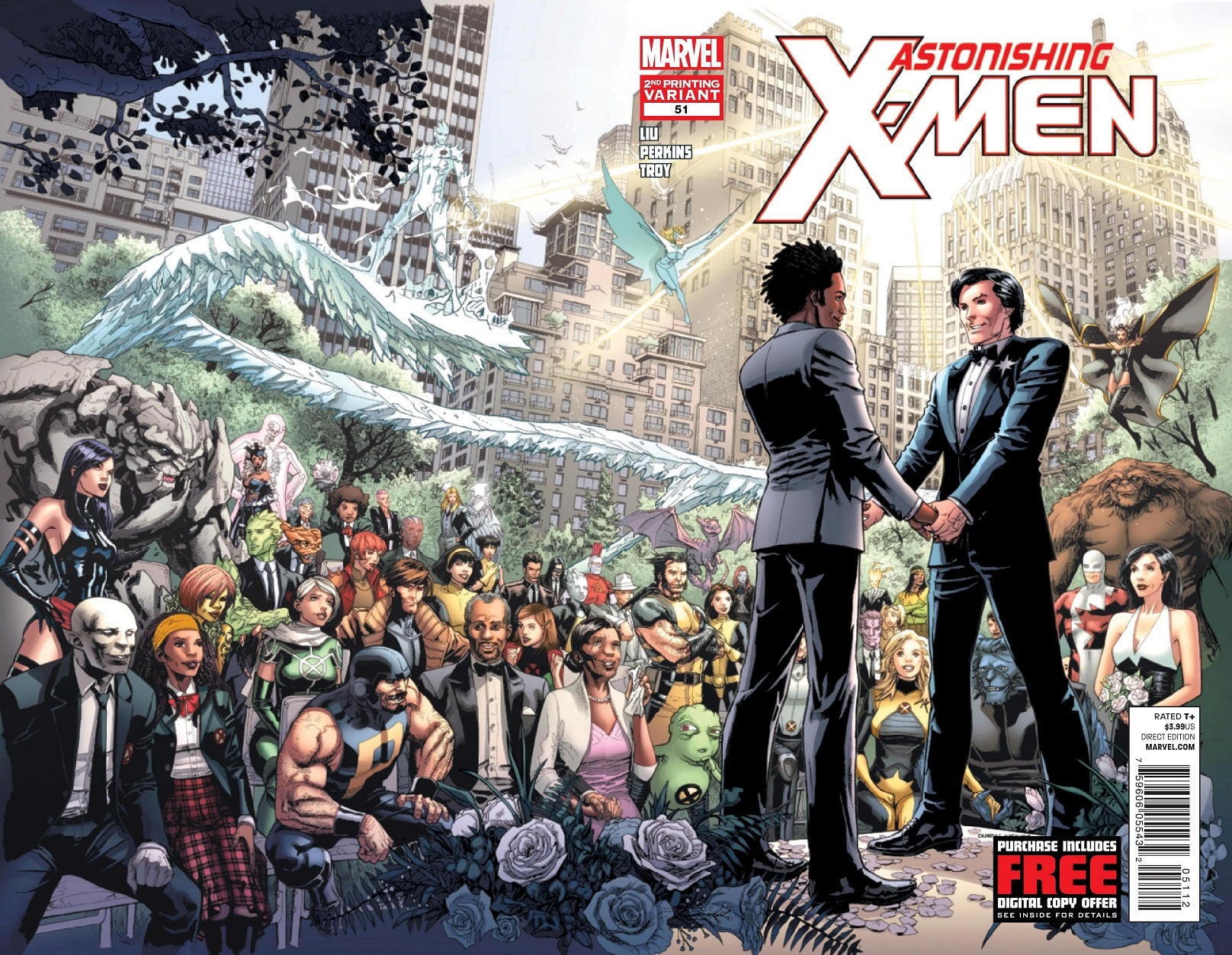 11) Negasonic Teenage Warhead
Negasonic Teenage Warhead is one of those characters who changed radically between the comics and screen adaptations. In the X-Men comics, she's a teen goth with a very minor background role. But the Deadpool franchise rebooted her as Deadpool's snarky sidekick. Deadpool 2 introduced her girlfriend Yukio, making them the first queer couple to appear in a mainstream superhero movie.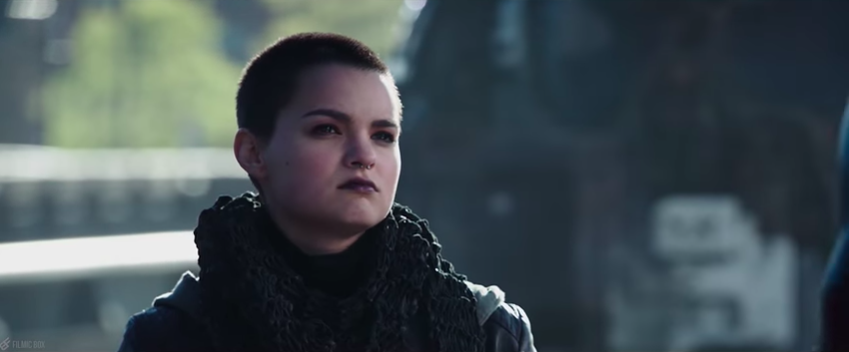 READ MORE:
12) Nia Nal/Dreamer
Played by Nicole Maines in the CW's Supergirl, Dreamer is the first transgender superhero on TV. She's a former political speechwriter who becomes Supergirl's journalistic protege. While her role is groundbreaking, she highlights how far the genre has to go in terms of trans representation.
There are a handful of trans heroes in both DC and Marvel comics (for instance, the Bombshells character Alysia Yeoh, and Squirrel Girl's friend Koi Boi), but they're all very obscure compared to the other LGBTQ superheroes on this list. There's some debate over whether Marvel and DC should go the Iceman route. That would an existing character might come out as trans or a new character could be introduced. Either way, both publishers are lagging behind the times.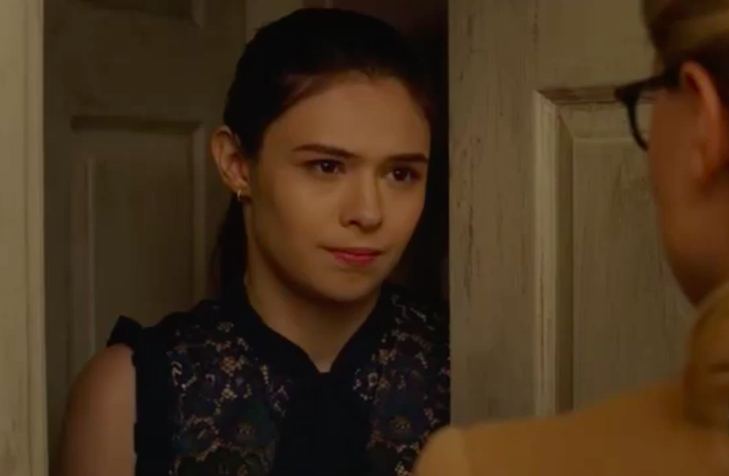 LGBTQ and gay superheroes list:
Wonder Woman (DC Comics)
Midnighter (DC Comics)
Deadpool (Marvel)
America Chavez (Marvel)
Harley Quinn (DC Comics)
Loki (Marvel)
Iceman (Marvel)
Batwoman (DC Comics)
Wiccan (Marvel)
Hulkling (Marvel)
Northstar (Marvel)
Negasonic Teenage Warhead (Marvel)
Nia Nal/Dreamer (DC Comics)