Listen, we've seen fan theories in our day. There's the one that posits that Jack and Tyler from Fight Club are actually Calvin and Hobbes. The theory that Ron is Dumbledore. And, of course, the theory that journalist Sarah Koenig is a merciless killer.
But this one puts them all to shame—or at least makes our blood run the coldest.
Prepare yourself for the mother of all Frozen theories from Fox News contributor Mary Katharine Ham, best known as a frequent guest on The O'Reilly Factor.
On her blog, Ham posited that Disney's top-grossing sibling adventure story is actually a retelling of Stanley Kubrick's adaptation of Stephen King's The Shining.
It's… actually pretty convincing. Here's a comparison shot of the Overlook Hotel and Arendelle: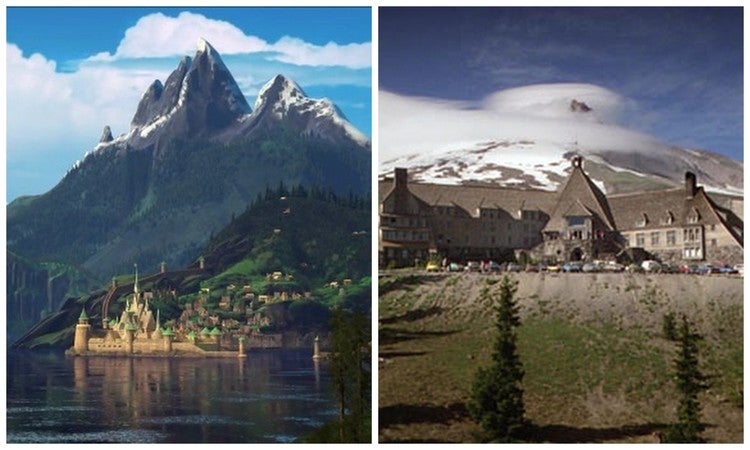 Icy, remote, secluded, backed by mountains? Check.
And what about all the similarities between Elsa and Jack? As Ham puts it:
Let's talk about a movie in which the menacing main character is a danger to family members, whose volatility increases after a long isolation inside a giant, ornate, high-ceilinged building in a cold, desolate landscape. Perhaps the acquisition of a brand new leadership position set off an unraveling this character cannot control.
…OK, that's creepy.
Then there's the part where Anna and Danny both have double Ns in their names and are forced to wander a cavernous estate alone and unattended due to the breakdown of their parental figure who mysteriously injured them when they were a child in a long-ago accident no one ever talks about now.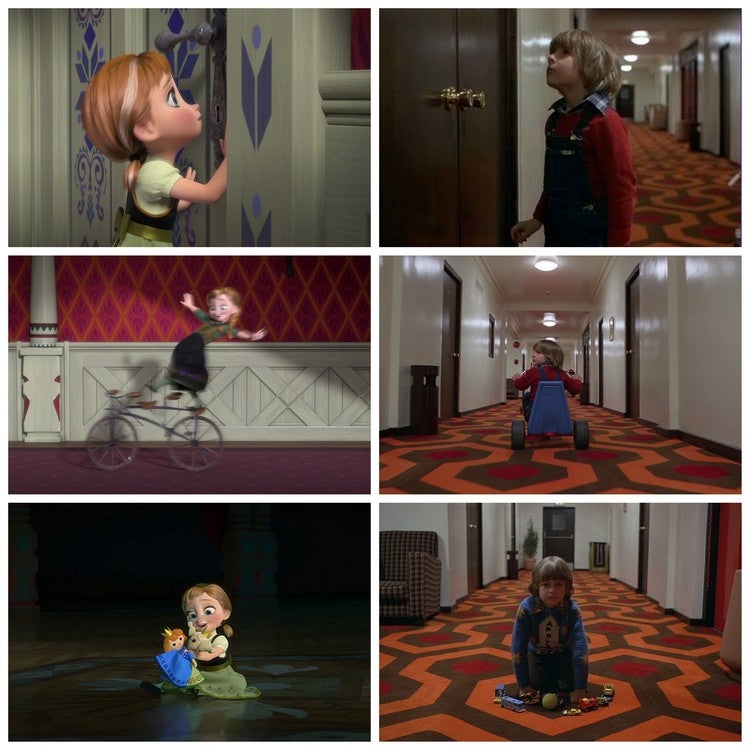 Seriously, that's just not playing fair.
Ham goes on to detail similarities between things like Jack's famous gold bar and Elsa's ice palace, the icy climax of both endings, and numerous parallels between characters.
Like all the best fan theories, this one is equal parts super-engrossing and tongue-in-cheek, and makes you wish all film theory could legitimately find reasons to put these two images side-by-side.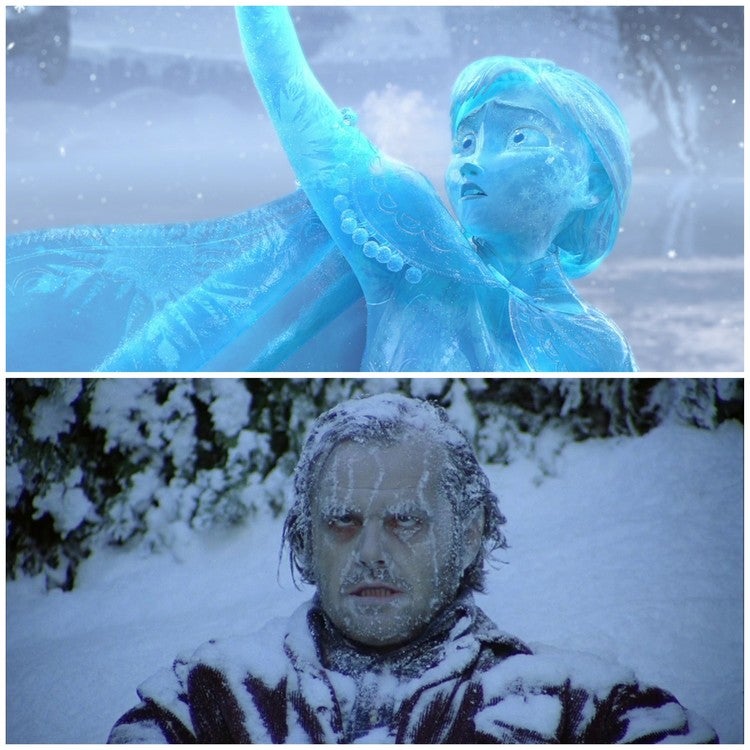 The theory, all told, is actually really smart—and makes even more sense narratively once you recall that originally, Elsa was intended to be the villain of Frozen. When the writers heard her theme song, "Let It Go," they realized they had a different story to tell—but Ham makes it clear that the path they nearly took could have had a much different ending.
Screengrabs via mkhammer/Squarespace