Despite a number of politicians pointing to video games as the cause of gun violence in America, gaming is more prevalent than ever. Popular ultra-violent games like Grand Theft Auto and Call of Duty tend to be the focus of such incorrect accusations. However if they focused on fighting games, politicians would probably make a scapegoat out of those as well.
Not every fighting game looks the same. Some boast enough gratuitous gore and mindless violence that would make Donald Trump cry crocodile tears–while others pit goofy, colorful characters against one other. From the playfully absurd to the shockingly realistic, here are the best fighting games on the market.
The best fighting games
Video games have been around for decades, and fighting games have been popular since the beginning. Some of gaming's earliest entries are even still popular today. Unfortunately, some of the best fighting games are among those early releases, and are only playable on relatively outdated systems. Due to this–and a lack of access to older consoles–the games included on this are list modern and accessible to the average gamer.
Injustice 2
Play it: PlayStation 4, Xbox One, PC
Injustice: Gods Among Us blew people away when it was released in 2013. And the highly anticipated sequel did not disappoint, by retaining all the things fans loved about the original with a few notable upgrades. Built by Mortal Kombat's NetherRealm Studios and released in 2017, Injustice 2 boasts an abundance of in-game content and customization options.
Choose from a massive roster of popular DC characters from heavy-hitters like Superman and Batman, to lesser-known heroes like Blue Beetle and Black Canary. Larger than life battles are not the only thing to look forward to, either. Injustice 2 also adds an in-depth storyline to the action, which allows players to enjoy crusading as Batman through an extensive campaign.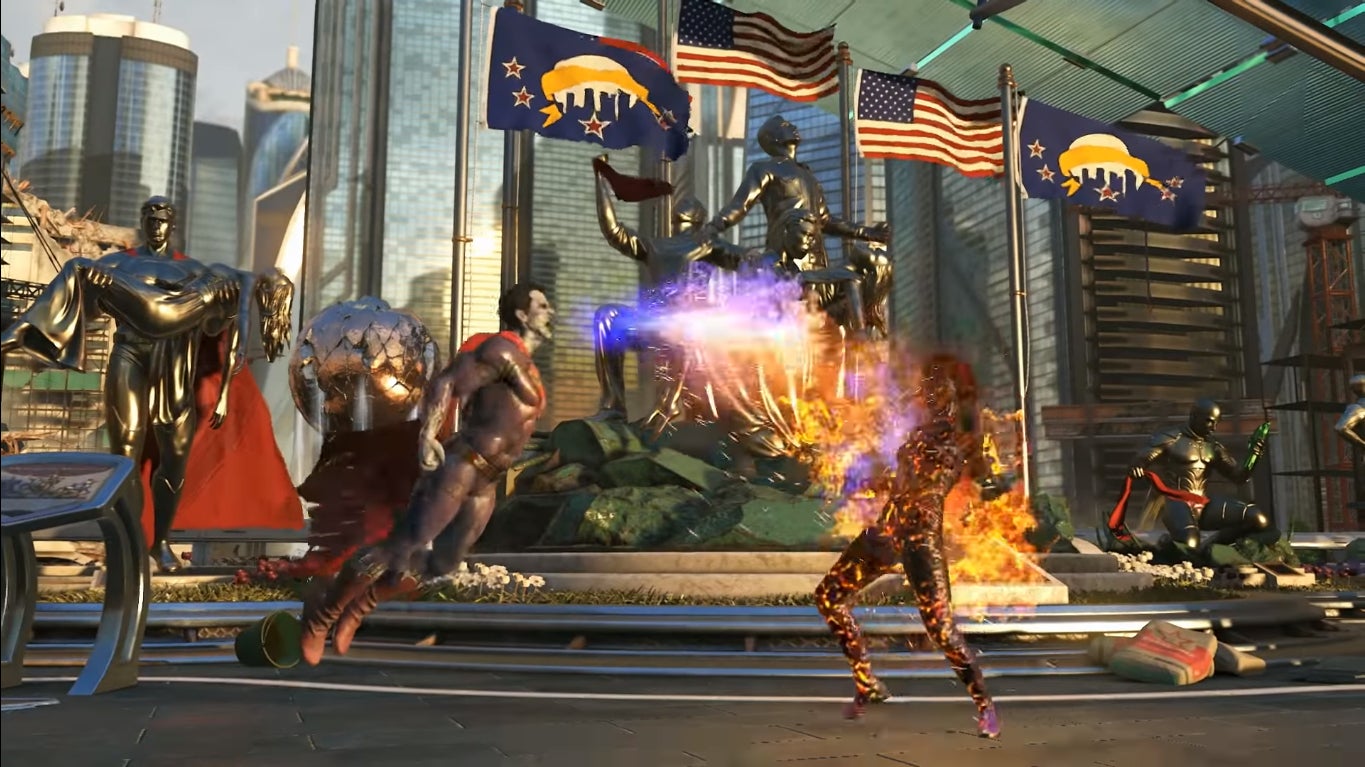 Building upon everything that made Gods Among Us great, Injustice 2 has a number of new features. While traits and the super meter are back, the creators also added a loot-dropping system and the ability to customize characters to enhance gameplay.
Unfortunately, programmers also worked in a highly-criticized microtransaction system. Although it doesn't quite prevent gamers from being able to enjoy Injustice 2, the new system tends to be considered as one of the game's few flaws. That said, a number of other new features, like the Multiverse mode and online guilds, make this game a must-have for fans of DC and fighting games alike.
Soulcalibur VI
Play it: PlayStation 4, Xbox One, PC
Soulcalibur has been a giant among fighting games for almost a quarter of a century. The first Soul installment was released as an arcade game–eventually transforming into one of the best-known fighting game franchises around. While several recent releases were met by a less-than-enthused fanbase, the latest turned that notion on its head. Soulcalibur VI is lauded as one of the best in the franchise, following in the footsteps of the beloved Soulcalibur II. These games (mostly) mimic real fighting techniques, which differ based on chosen character. A number of new characters likewise join veterans like Ivy and Mitsurugi in the arena.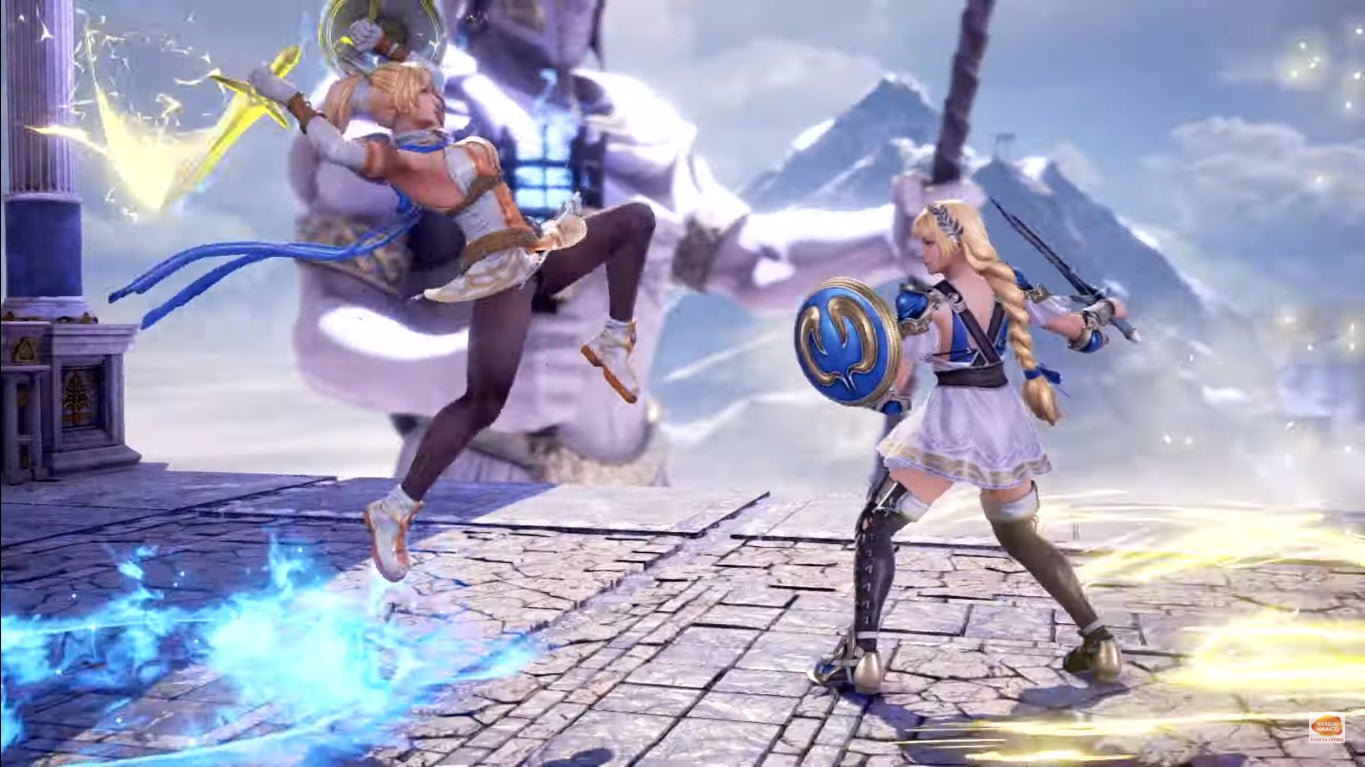 The most recent installment has expanded on everything that has kept Soulcalibur around for as long as it has. Character creation was greatly expanded, as was the Soul Charge ability and Armor Break. A few new additions include Reversal Edge—a brief slow-motion exchange—and Lethal Hit, which seems self-explanatory.
Many recognizable features from previous games received an overhaul and were updated for the new game. Two separate story modes can be enjoyed, including one in which the protagonist is a player's unique character creation. Even if you've missed out on a few Soulcalibur entries, skip to VI and we promise you won't be disappointed.
Mortal Kombat 11
Play it: PlayStation 4, Xbox One, PC, Nintendo Switch
Honestly, even if you've never quite enjoyed them, every Mortal Kombat game deserves a chance. The original game, released in 1992, is notably the first-ever fighting video game to introduce a secret unlockable character. The subsequent releases have all claimed their fair share of acclaim, though some entries outshine the rest. The Mortal Kombat franchise has gained itself a reputation for brutal combat and extremely violent finishing moves.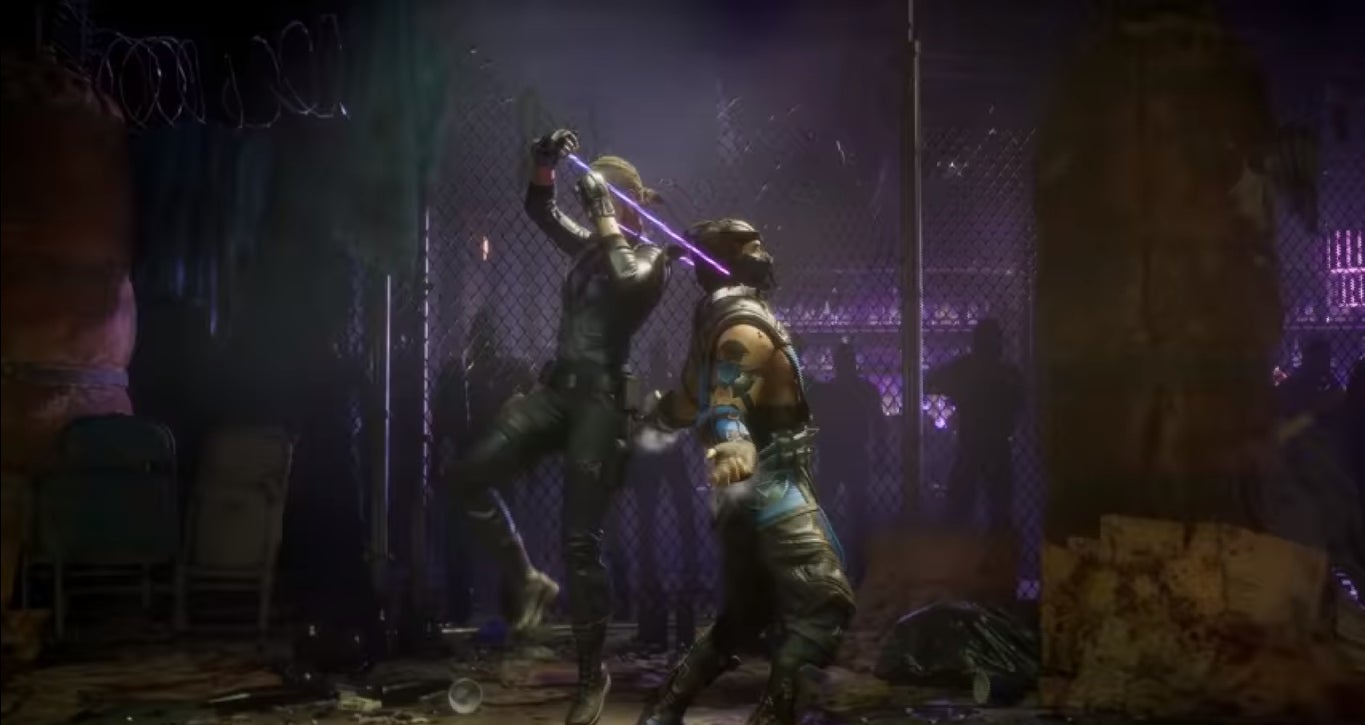 This game is everything you want out of a fighting game. The most recent title, released in 2019, improved on almost everything players loved about the previous releases. Addictive gameplay pairs with an intriguing story and easy mechanics to make an enjoyable game with intense replayability. A few added features like Fatal Blows and character customization set 11 apart from previous Mortal Kombat releases.
Unfortunately, the age of micro-transactions struck this great franchise as well, sparking criticism from many of its loyal fans. But even with this misstep, Mortal Kombat 11 is still one of the best fighting games out there.
Marvel vs. Capcom: Infinite
Play it: PlayStation 4, Xbox One, PC
The expanding Marvel Cinematic Universe has brought with it a host of new comic book fans. And given the groundwork of spectacular Capcom releases like Resident Evil and Devil May Cry; Marvel vs. Capcom was a recipe for success. Play as popular superheroes like Iron Man, Spider-Man, and Deadpool–or choose Capcom favorites like Chris Redfield or Chun-Li. Fighters come in all shapes and sizes, allowing for numerous approaches to gameplay.
Rather than stick to the one-on-one battles that come standard in most fighting games, Marvel vs. Capcom typically utilizes teams of three. 2017's Infinite changed this recipe slightly by winnowing down to a team of two characters, however the same tag-team style mechanics that made the first two games popular was back in the third installment.
For fans of the MCU, Infinite throws in the fun addition of Infinity Stones, which boost players in combat. Infinite also diverged from previous releases by adding in new gameplay mechanics. Several modes are available to enjoy, including Story Mode, Arcade Mode, Training Mode, and Mission Mode.
Super Smash Bros. Ultimate
Play it: Nintendo Switch
For those who didn't know this already, every single Super Smash Bros. game is absolutely worth playing. While they tend to repeat—and improve upon—similar gameplay options and mechanics, these games have enjoyed 20 years of popularity for a reason.
Arguably, the most popular entry would be Super Smash Bros Melee, which was released in 2001. That said, and–as previously mentioned, many of us don't have access to a GameCube–2018's Ultimate is certainly a close contender in the popular franchise.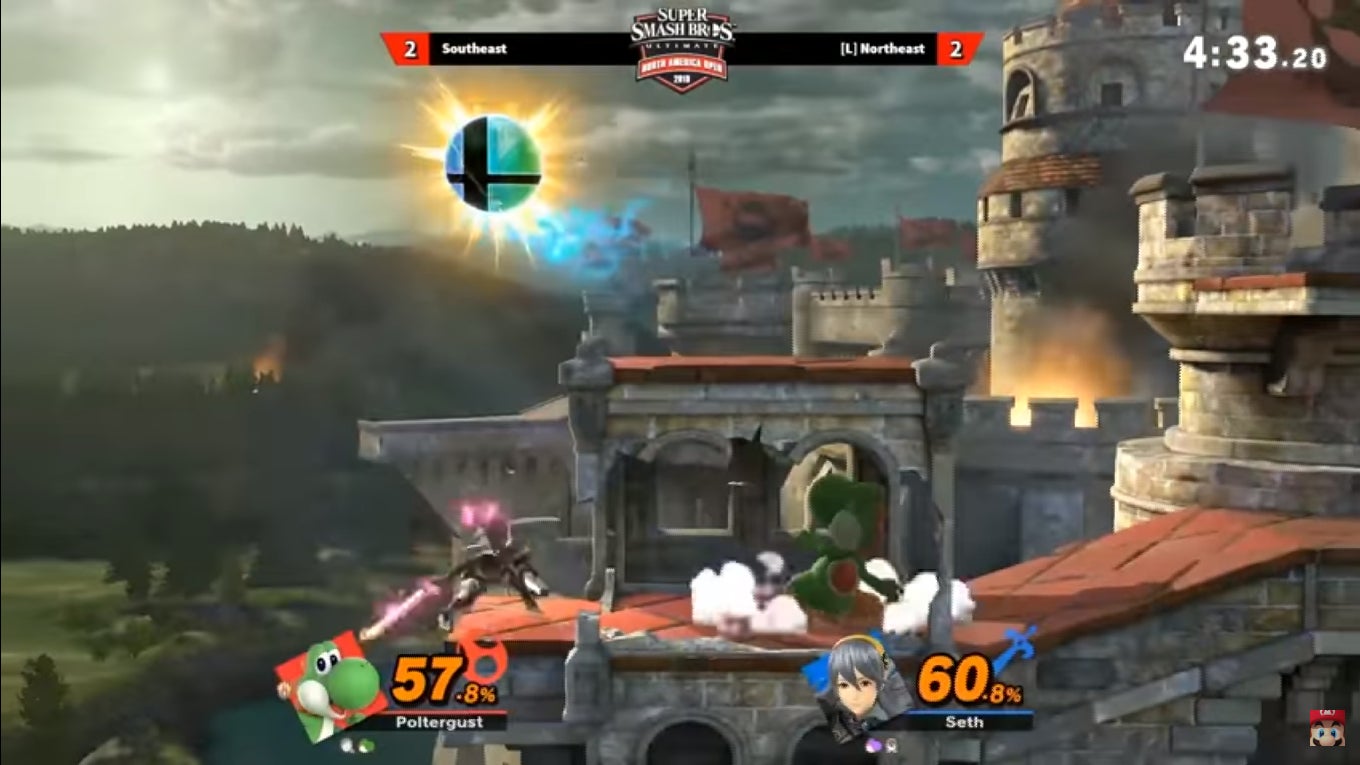 Up to eight players can enjoy a variety of game modes, including campaign and versus, and in a variety of epic stages, to duke it out until the ultimate victor reigns supreme. Gameplay features over 70 characters, with many returning favorites returning as well as several new additions.
Teams of three or five can go to battle, or players can work their way through an increasingly difficult tournament. New characters can challenge anyone willing to brave the classic mode, which can be added to the roster once they are defeated. Even if you've never tried your hand at a Super Smash Bros game before, Ultimate will keep you entertained for hours upon hours.
Dragon Ball FighterZ
Play it: PlayStation 4, Xbox One, PC, Nintendo Switch
Many games based on film or television shows don't tend to go over well. The unfortunate fact of the matter seems to be that most works of the large or small screen don't always translate well to a video game format, although that is certainly not the case with 2018's Dragon Ball FighterZ. In fact, a number of Dragon Ball video game releases have been met with surprising enthusiasm from fans–and the latest release is by far the most critically acclaimed to date.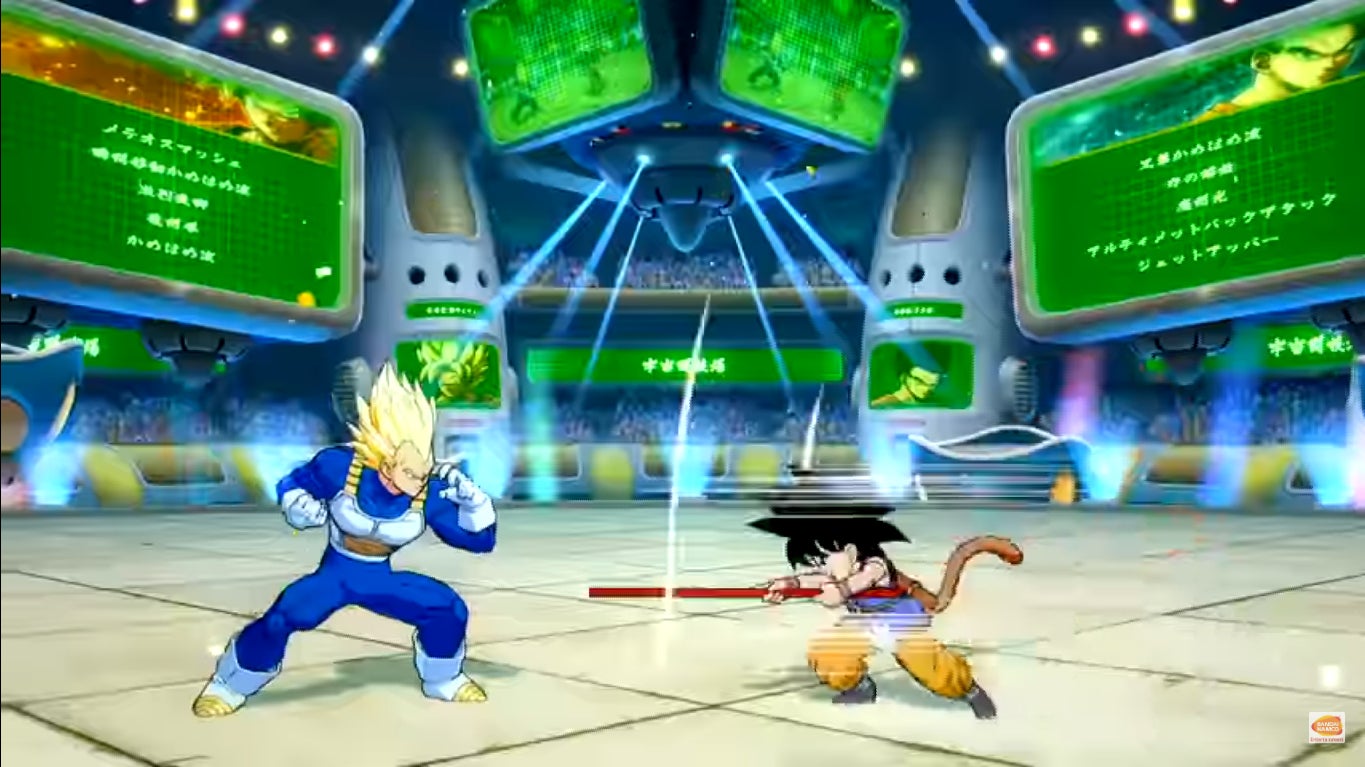 Twenty-one characters are initially available to choose from, with a number of additional options included as DLC. Players can create a team of three, choosing favorites from Dragon Ball's extensive library of characters.
During a fight, players can likewise switch between characters and call-in assists to defeat opponents. But to win, all three members of the opposing team must be defeated. A number of universal moves are available, along with special moves for each player. With enough dedication, you can even gather up all of the Dragon Balls and request a boon of Shenron. There is also a story mode available, however it pales in comparison to the overwhelmingly popular arcade mode.
Street Fighter V
Play it: PlayStation 4, PC – Cross-Platform
As the earliest contender on this list, Street Fighter is one of the best known, and most profitable video game franchises of all time. First introduced to gamers in 1987, the Street Fighter franchise introduced gamers to many of the features that would go on to become commonplace among fighting games.
Keeping with the 2D gameplay of previous releases, Street Fighter V pits two players against each other. The game's graphics and gameplay were given high praise at launch, though a lack of character options and weak storyline also received criticism.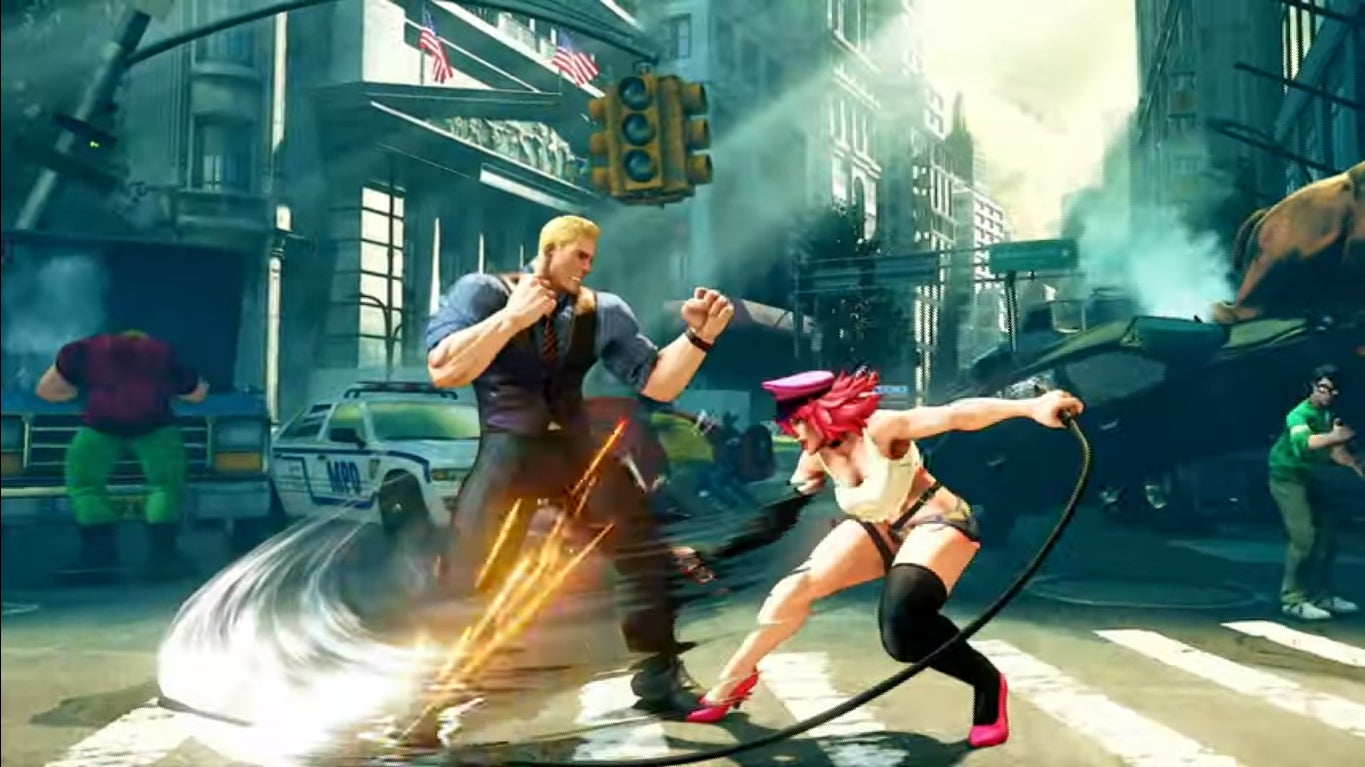 Players can throw down as any one of 16 base characters, or unlock one of 22 additional characters through earned "fight money" or real-world currency. Many of the features that made previous installments so popular were also brought back for the 2016 release.
The EX gauge (which allows players to store up power for special moves and combos) and the Stun Meter (which builds as players take hits) are both included in this iteration, as well as as a few new additions. It's also worth mentioning that many of the technical bugs that presented issues at launch have since been smoothed out.
Tekken 7
Play it: PlayStation 4, Xbox One, PC
As one of most iconic franchises when it comes to fighting games, Tekken has been going strong for more than 20 years. The most recent release, Tekken 7, received wide critical acclaim for its enjoyable gameplay and fluid mechanics. While there are some issues with the story mode–as is the case with many fighting games–the character options and fun fighting experience make Tekken 7 a favorite among players.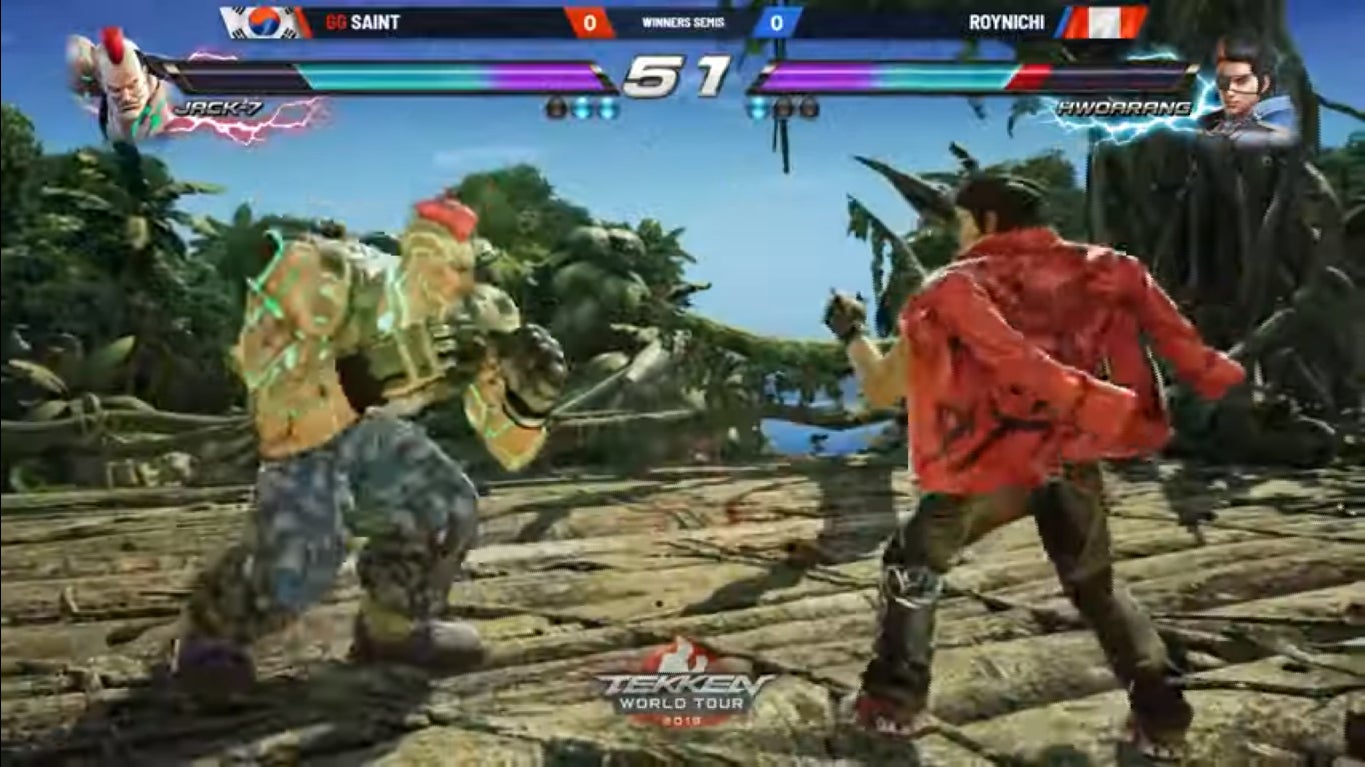 As far as fighting games go, it's hard to top Tekken's formula. Like most of these games, it focuses on one-on-one battles. However a number of new modes were added to Tekken 7, including the ability to train and a "Rage Drive." More accessible than some of the more challenging games on this list, Tekken appeals to players both novice and seasoned.
The game itself is also more streamlined than its predecessors, and the display has been updated to match. Stage-based playthrough allows players the ability to either focus purely on combat, or the choice to straight tackle the story.
READ MORE: