Marvel revealed the extra material you'll see during the re-release of Avengers: Endgame, and it's kind of underwhelming.
Endgame held on for an impressively long time, still showing in some theaters a full two months after its original release date. However, it hasn't quite squeaked past Disney's goal of beating the biggest movie of all time, Avatar. Avatar topped out at $2.79 billion worldwide, while Endgame is currently at $2.75 billion. So to attract that final $40 million in ticket sales, Disney decided to re-release the movie with some extra content tacked onto the end.
Kevin Feige made sure to say this isn't an "extended edition," and Marvel's new announcement makes that very clear. If you go back to see Avengers: Endgame after its re-release on Jun 28, it'll incude an introduction from co-director Anthony Russo, an unfinished deleted scene (rumored to feature the Hulk), and… a sneak peek at Spider-Man: Far From Home.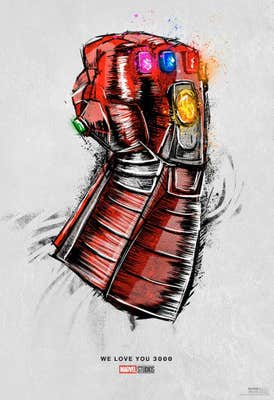 Will this be enough to entice millions of fans back into theaters? The deleted scene is really the only interesting element here, and it will probably be on the home release later this year, along with other scenes that got cut from the film. As for the sneak peek at Spider-Man, well… the movie comes out like three days later. You have to be a seriously intense fan to pay to see a glorified trailer for a movie you're going to watch soon anyway.
With minimal new content to offer, the main appeal of the re-release is rewatching Endgame before the new Spider-Man comes out, maybe even as a double-bill. Far From Home marks the official end of Marvel's Phase 4, and ties directly into the aftermath of Endgame, so these movies are more closely connected than most other films in the MCU.
READ MORE:
Want more reviews and interviews from Gavia Baker-Whitelaw? Sign up here to receive her biweekly geek culture newsletter.
Got five minutes? We'd love to hear from you. Help shape our journalism and be entered to win an Amazon gift card by filling out our 2019 reader survey.