One of the trends in the emerging genre of battle royales is the use of exclusively one arena, separated by distinct areas and sections but ultimately taking place on entirely one map. In season 1 of Apex Legends, there is only one map, although developer Respawn has voiced its intention to release more via statements from Respawn Entertainment CEO Vince Zampella.
The existence of a "map selector" via data mining leaks seems to further confirm this. This is radically different from traditional first-person shooters, as many games in that genre begin with players voting on which map to use before even entering a match. Here's everything you need to know about the Apex Legends map.
What is Apex Legends?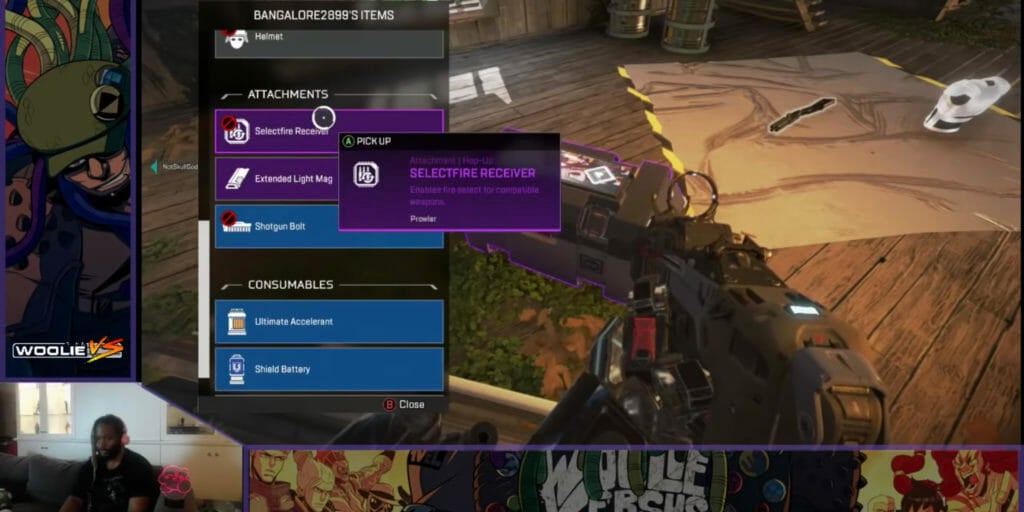 Apex Legends is the latest battle royale game to dominate the market. It neglected nearly every form of traditional marketing, and its release date took place merely one day after its announcement, but the game reached 50 million unique players within only one month of being available.
Apex Legends was developed by a Respawn Entertainment, a developer founded by employees who splintered off from Infinity Ward, the original developer of the Call of Duty franchise. Respawn initially focused on developing a multiplayer first-person-shooter franchise called Titanfall. Titanfall impressed many jaded gamers with its unique, refreshing movement but failed to achieve the sales of its contemporaries. After, Respawn applied the robust systems it had introduced in previous games and applied them to the battle royale genre to give us Apex Legends.
The battle royale genre took the gaming world by storm with Playerunknown's: Battlegrounds in 2017. After the reign of Fortnite, even long-standing first-person shooters such as Call of Duty started to introducing battle royale modes into their gameplay. Hell, even Tetris got into the action with Tetris 99 for the Nintendo Switch.
Apex Legends map: King's Canyon
The Apex Legends map is known as King's Canyon, and it contains a variety of terrains, buildings for cover, and loot to collect during the game. Given that every Apex Legends match you play right now is going to take place in King's Canyon, getting familiar with the map is essential.
Areas within Apex Legends are called "points of interest." Knowing the lay of the land of King's Canyon can make sure you know where to go for the best loot and to have quick access to a revive point. In Apex Legends, the mechanic for bringing teammates back to life involves picking up your fallen ally's banner card and taking it to one of the revive points on the map.
Although loot is distributed randomly throughout the map for each match, players have found general trends for the quality of loot dropped. In Apex Legends, loot is separated by tiers based on the color of the equipment. White is the most basic level of equipment. Blue and purple respectively come next in terms of quality, and gold loot is reserved for legendary items. Below is the general consensus for a ranking of loot found in specific points of interest.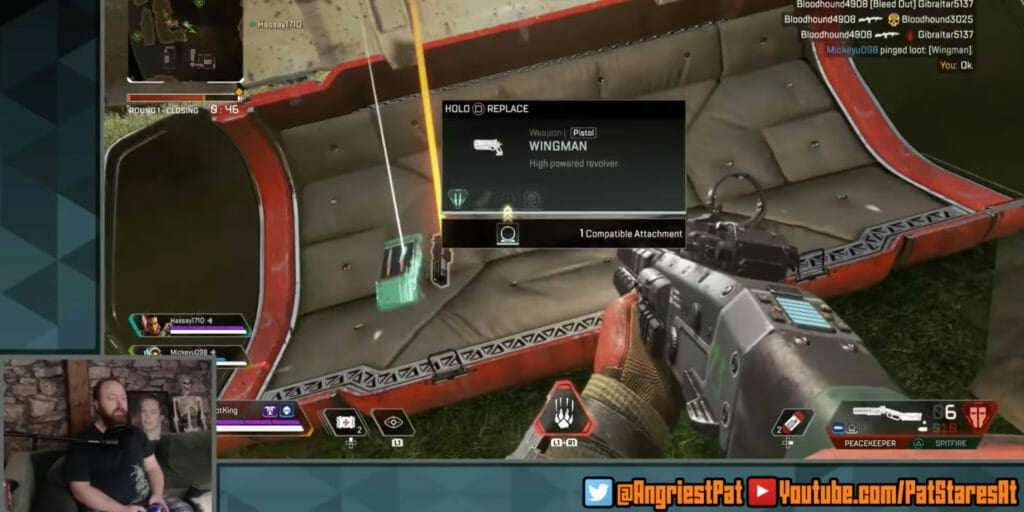 High-tier loot locations
Artillery

Relay

The Pit

Runoff

Bunker

Airbase

Swamps

Repulsor

Thunderdome

Water Treatment
Mid-tier loot locations
Slum Lakes

Cascades

Wetlands

Bridges

Skull Town
Low-tier loot locations
At the beginning of an Apex Legends match, the role of choosing where to drop is assigned to a member of your three-person squad. The decision to drop off in a high tier loot quality point of interest is a delicate risk vs. reward decision. A squad could choose to always drop into areas with general higher loot quality, but then it runs the risk of encountering large groups of enemies as other squads will tend to do the same.
READ MORE:
Something I've taken to calling the Tilted Towers paradigm is a conundrum all battle royales have had to contend with. No matter how diverse you make your map, players are inevitably going to gravitate toward specific areas. For Fortnite, the most popular drop-off point became Titled Towers. Apex Legends, fully aware of this, even held a poll asking players of the game to vote for their preferred King's Canyon areas to start their match. After a full bracket was whittled down to fan favorites, Skull Town emerged as the general favorite drop-off point of interest among over 100,000 votes, 81% of which were for Skull Town.
The results are in: with over 1,000,000 votes cast over the course of the tournament, Skull Town reigns supreme as your 2019 #MapMadness Champion! pic.twitter.com/sLky0E8beB

— Apex Legends (@PlayApex) March 17, 2019
Skull Town or Bunker? Swamp or Slum Lakes? The community's favorite drop zone shall me decided in #MapMadness! Feel free to fill out your own brackets, voting starts NOW pic.twitter.com/vLALTXNTOK

— Apex Legends (@PlayApex) March 13, 2019
Even though Skull Town definitively emerged as Apex Legend's most popular drop-off point, it's curious that it's generally a mid-tier loot location. Despite being a flagship element of the battle royale genre, loot will almost always come second to skill in first-person-shooters. While Skull Town finds itself right in the middle in terms of the quality of loot spawns, its environment is incredibly well-suited for Apex Legend's mechanics. In a game with an emphasis on movement on maneuverability, Skull Town's abundance of zip lines and multi-story buildings perfectly fits the mold for Apex Legend's most buzzworthy location.
Check out our other character guides for Lifeline and our ranking of every Apex Legends character, and our guide to the Apex Legends season 2.