Texas Roadhouse—based in Louisville, Ky., despite its Lone Star State-borrowing name—is famous for its Texas-inspired cuisine, including chicken-fried steak with mashed potatoes, chili, and their signature bone-in ribeyes.
But what is the best appetizer at Texas Roadhouse? The Daily Dot sent a team to determine what's the best way to start off a Texas Roadhouse meal.
As with its main dishes, there are a number of choices on the Texas Roadhouse menu. We present some of the candidates for the best way to start your journey—not counting, of course, its celebrated Texas Roadhouse rolls and cinnamon and honey-kissed butter.
Texas Roadhouse best appetizer candidate: The Combo Appetizer
The easiest way to find your personal favorite is the Combo Appetizer.
It comes with a selection of best appetizer options, including Boneless Wings, Tater Skins, Rattlesnake Bites and two dipping sauces. You also have the option to substitute Fried Pickles for any of those three.
The Combo is great if it's hard for you to choose just one, plus you get to try a house specialty, the Rattlesnake Bites (which are fried jalapeño poppers done in true TR style).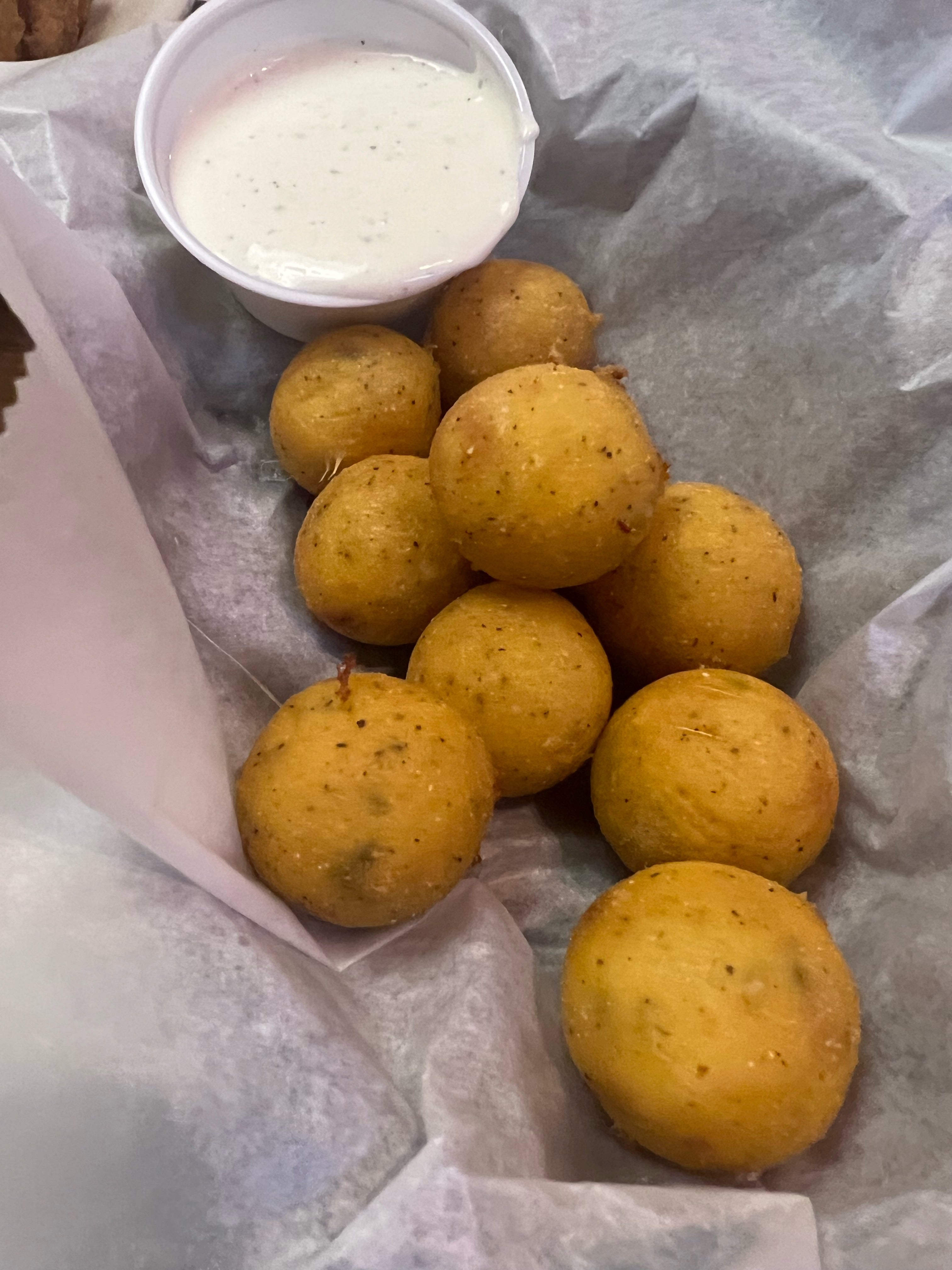 The Fried Four: How the fried Texas Roadhouse appetizers stack up
About half of the appetizers are battered and fried, so if that's what you want from your appetizers, you won't be disappointed with what we're calling the Fried Four.
The Rattlesnake Bites (shown above) are battered and lightly-fried, with cheese and jalapeños inside for a little bit of a kick.
The Fried Pickles are pretty straightforward. The Texas Roadhouse version is sliced into disks and are served with a choice of Ranch or Cajun sauce.
If you want a bigger fried appetizer, Texas Roadhouse also offers Cheese Fries, which are smothered in melted cheddar cheese and bacon bits. You can also add chili on top for $0.99—a bold and recommended move.
The biggest fried selection is the Cactus Blossom, which is served with Cajun sauce and is certainly "Texas-sized." This mouthwatering golden-fried onion is meant for sharing, coming in at 2250 calories, and certainly isn't anything at all (wink, wink) like the Outback Steakhouse Bloomin' Onion.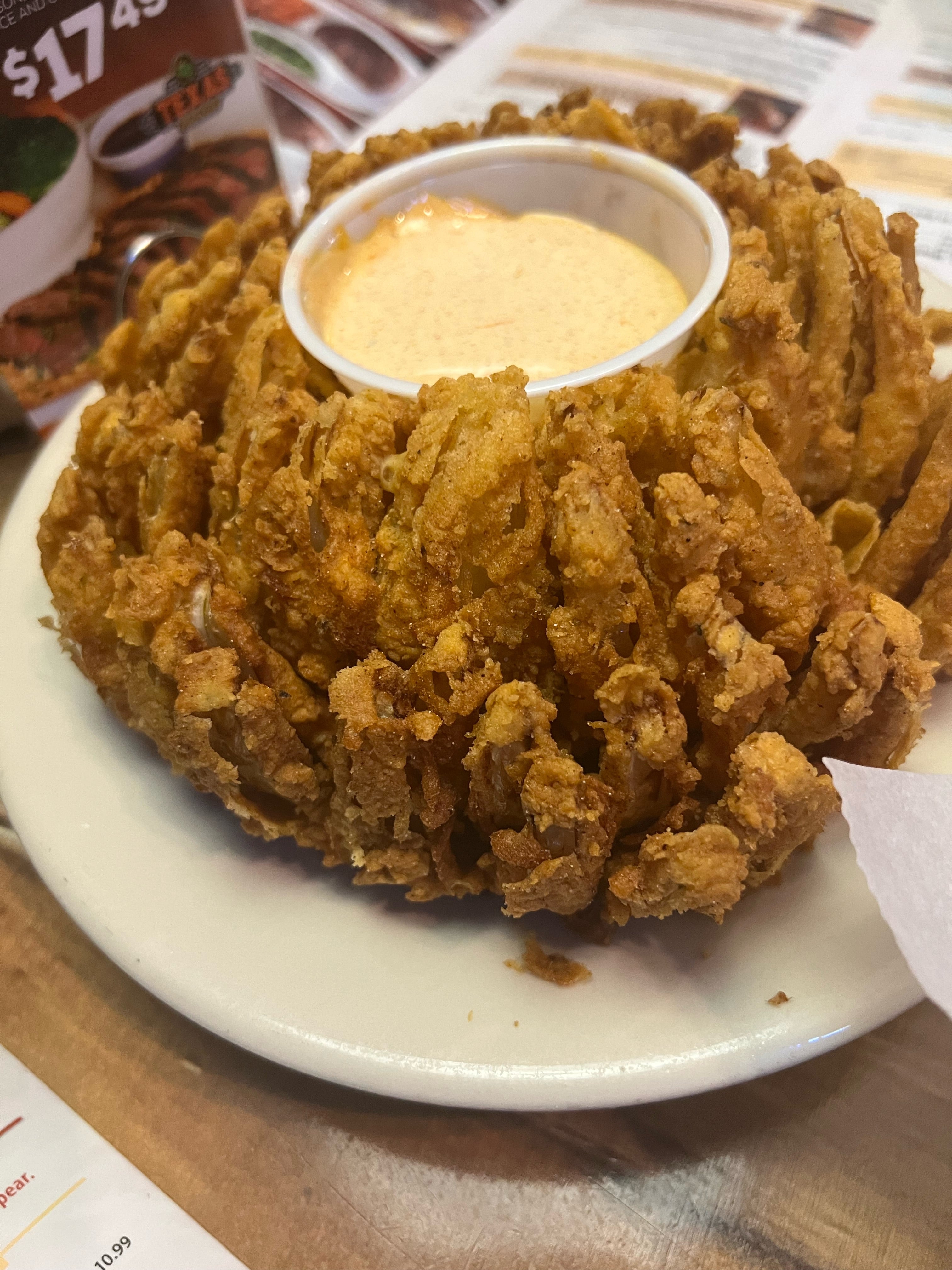 Southern Specialities: More Texas Roadhouse best appetizer candidates to consider
The remaining appetizers will mostly be familiar to fast-casual diners, many being common at restaurants flying the fast-casual flag all around the country.
The Boneless Buffalo Wings are consistently good and highly underrated, and are part of the Combo Appetizer offering.
The Grilled Shrimp appetizer is another that looks straightforward, but the garlic lemon pepper butter on the freshly-baked bread it's served with brings a new meaning to savory.
The Killer Ribs and Tater Skins are big enough to be full entrees, but are better off enjoyed by the whole table.
The Tater Skins give you the taste of a baked potato with cheese, bacon, and sour cream without having to commit to an entire potato.
The Killer Ribs are one of the things Texas Roadhouse is known for, and it could be your entree, If you aren't afraid of getting a little messy at the start of the meal, they're a solid choice.
Our Texas Roadhouse best appetizer nominee: It's truly Texan
This brings us to our last appetizer and my personal favorite.
The humble cup of chili.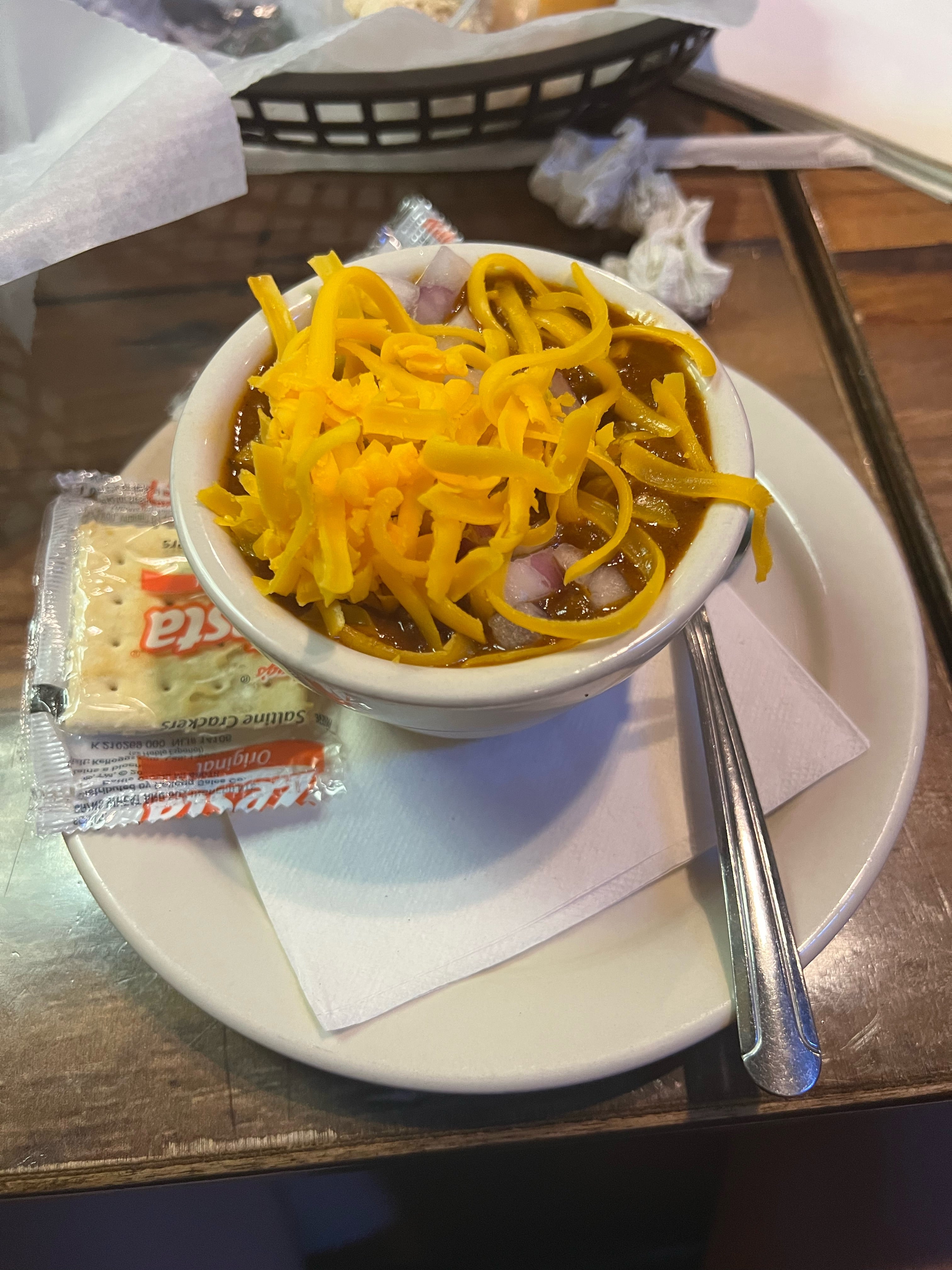 Chili is the official state dish of Texas, and it is the most Texan way to start your Texas Roadhouse dining experience.
The restaurant has its own made-from-scratch recipe that comes with cheddar cheese and onions on top. This appetizer is small enough to leave room for the rest of your meal while still being hearty and tasty.
From a breakdown on when to go to Texas Roadhouse, a hack to enjoy Texas Roadhouse butter for cheap, and how to get some extra shrimp added to your meal, the chain restaurant is a favorite topic for the Daily Dot—as the restaurant just so happens to be a favorite of many a TikToker.
The Daily Dot has reached out to Texas Roadhouse via email for its take on its best appetizer.