When North Korea flipped the switch to allow 3G Internet access for foreign visitors, it enabled perhaps the very first instant Instagram photos from inside the state.
Citizens can use the network to access official state news and to text their pals, but won't get the chance to access the broader Internet, which remains accessible to visitors only.
Jean H. Lee, the Associated Press's Korea bureau chief, posted what is perhaps the very first Instagram from North Korea using a mobile network this week. In keeping with Instagram stereotypes (i.e., food photos and sunsets), it's a photo of cornbread.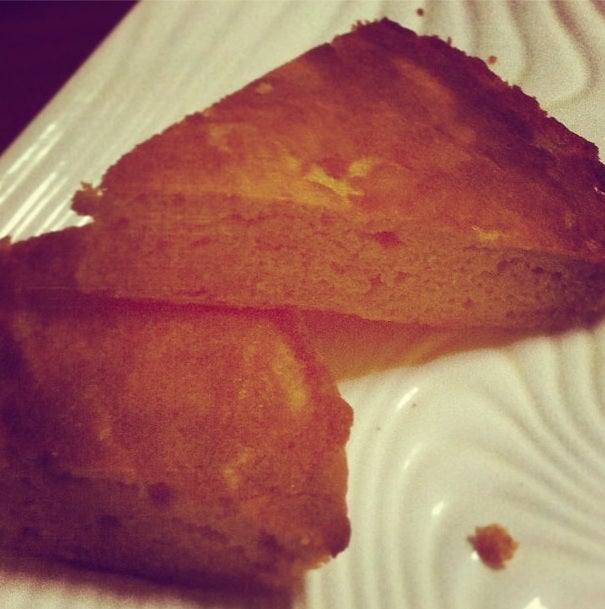 Photo via NewsJean/Instagram
Her second photo from Pyongyang was more interesting.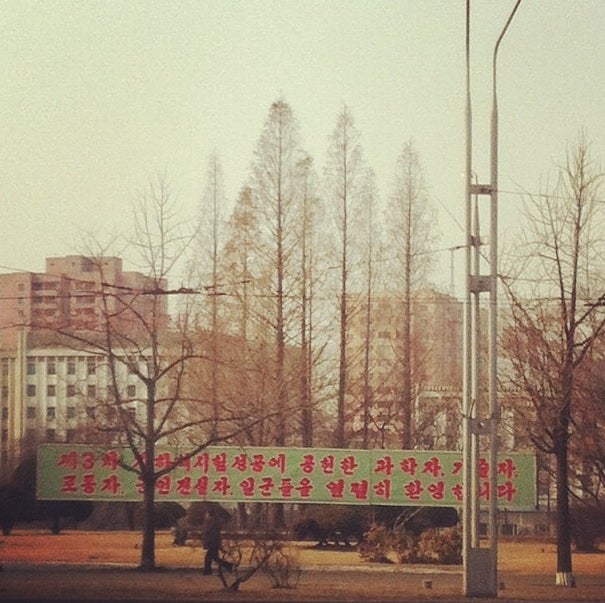 Photo via NewsJean/Instagram
That's a sign welcoming nuclear test scientists, according to BuzzFeed, and if recent nuclear testing activity is anything to go by, that's certainly a newsworthy first image to hit the 100-million-strong community from the country.
While Lee might be the first person to Instagram using the North Korea's new mobile Internet network, her colleague David Guttenfelder has been Instagramming from inside the state for some time.
In the caption of a photo he shared Monday, he noted how he was able to take photos and geotag them properly before now.
In the past I could post geolocated phone photos to my Instagram feed by turning my online laptop into a hotspot to link my iPhone or iPod touch by wifi. But, today I'm posting this directly from my phone while riding in the back of a van in #Pyongyang. The window on to North Korea has opened another crack.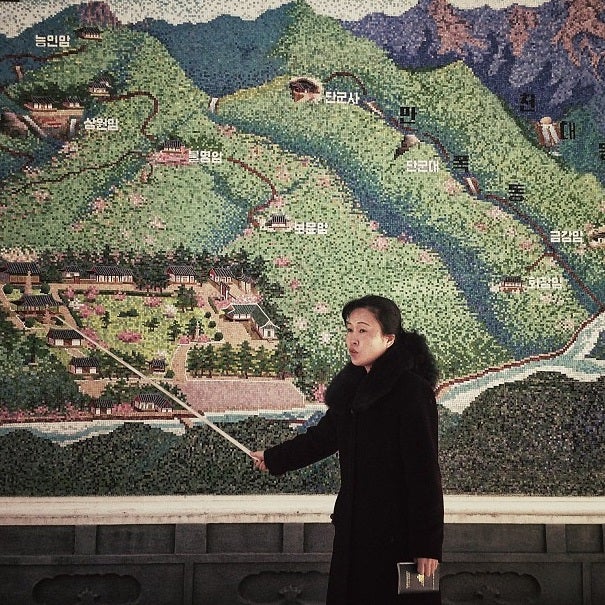 Photo via DGuttenfelder/Instagram
We can only hope Dennis Rodman, who's in North Korea at the minute, shares some photos.
Photo via NewsJean/Instagram