There's a challenge on TikTok called "Perfect Ingredients" that's been recreated over 400,000 times. In the videos, a small amount of water might signify positive qualities like "funny" or "cute." But a full cup of water will signify too much of an ingredient, like "anger." The recipe shakes out, for example, for "how God made my girlfriend."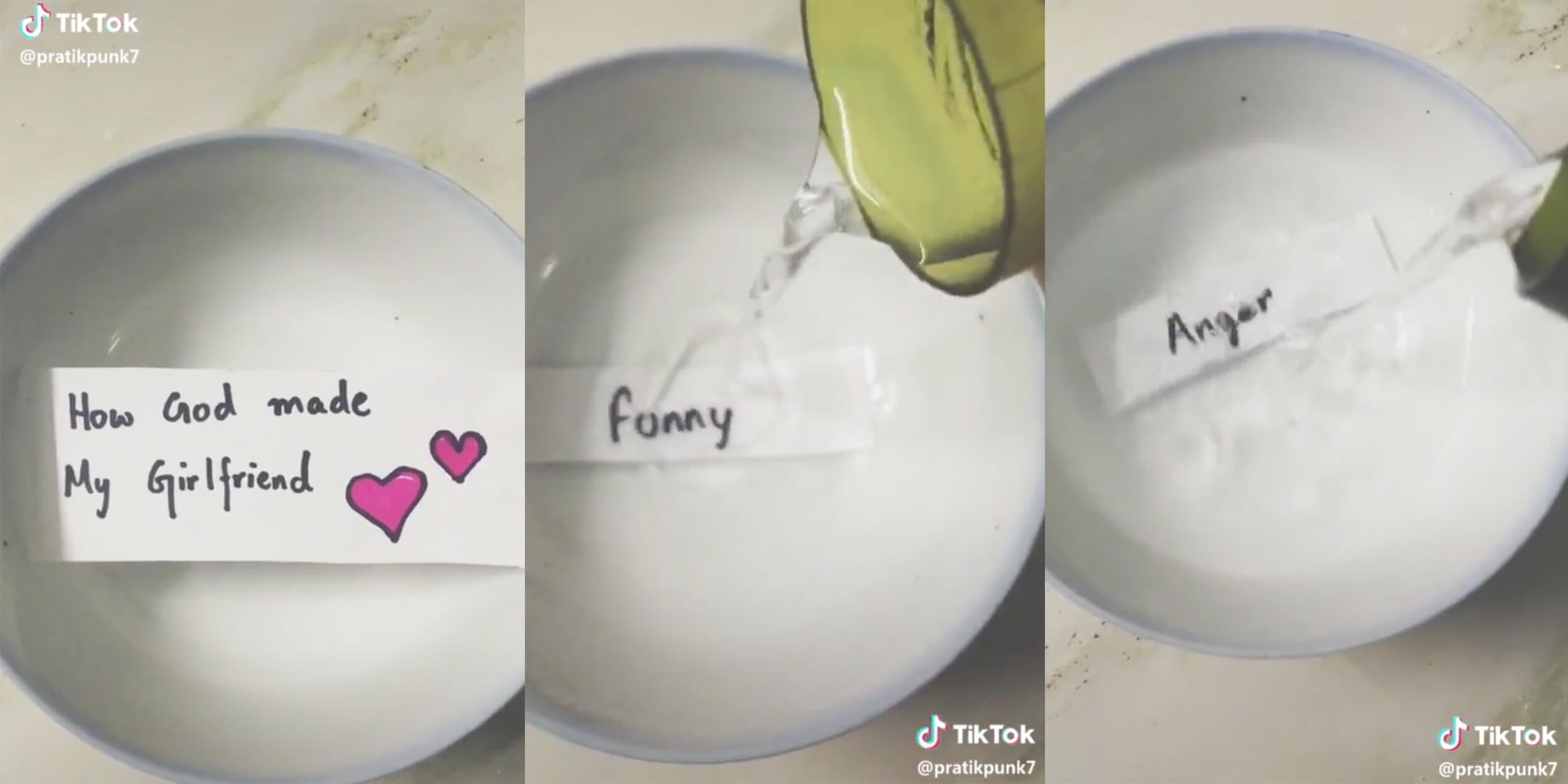 The trend was given a racist spin by two Georgia teens, Stephanie Freeman and Jeffery Hume, who made a recipe for Black people with slurs and stereotypes. After the video went viral, their school superintendent announced they would be expelled, and they would not be graduating. The "students' behavior was unacceptable," the superintendent said. 
TikTok's official guidelines say it's "an inclusive platform built upon the foundation of creative expression." This gives over 2 billion users the chance to create almost anything. The platform is filled with videos ranging from "storytimes"—where users usually explain something colorful that happened in their life—to home remodeling, lip-singing, and dancing clips.
The challenges on the app, which is owned by the Chinese company ByteDance, are one of its most popular uses. The "Savage" dance challenge recently took over the app after creator Keara Wilson came up with choreography for the Megan thee Stallion song. The dance moves spread like wildfire on the app; as of this article, the audio has been used in over 23 million videos.
Racist content often has innocuous origins. But as challenges get more popular, creators take more liberties, and a trend can be skewed. When it does, there's a question of responsibility—and consequences.
The "rate my form" challenge, for example, saw users using stereotypes to make in-group jokes about specific people. In one video, YouTuber David Dobrik made a duet video with a fan trying to give him some advice. The fan started out saying, "Here's how to get out of the friend zone with your assistant." Then said, "OK, now that Daivd Dobrik's here, how's my form?" The fan then edited himself in a car and wrote, "Can I get a Tesla?"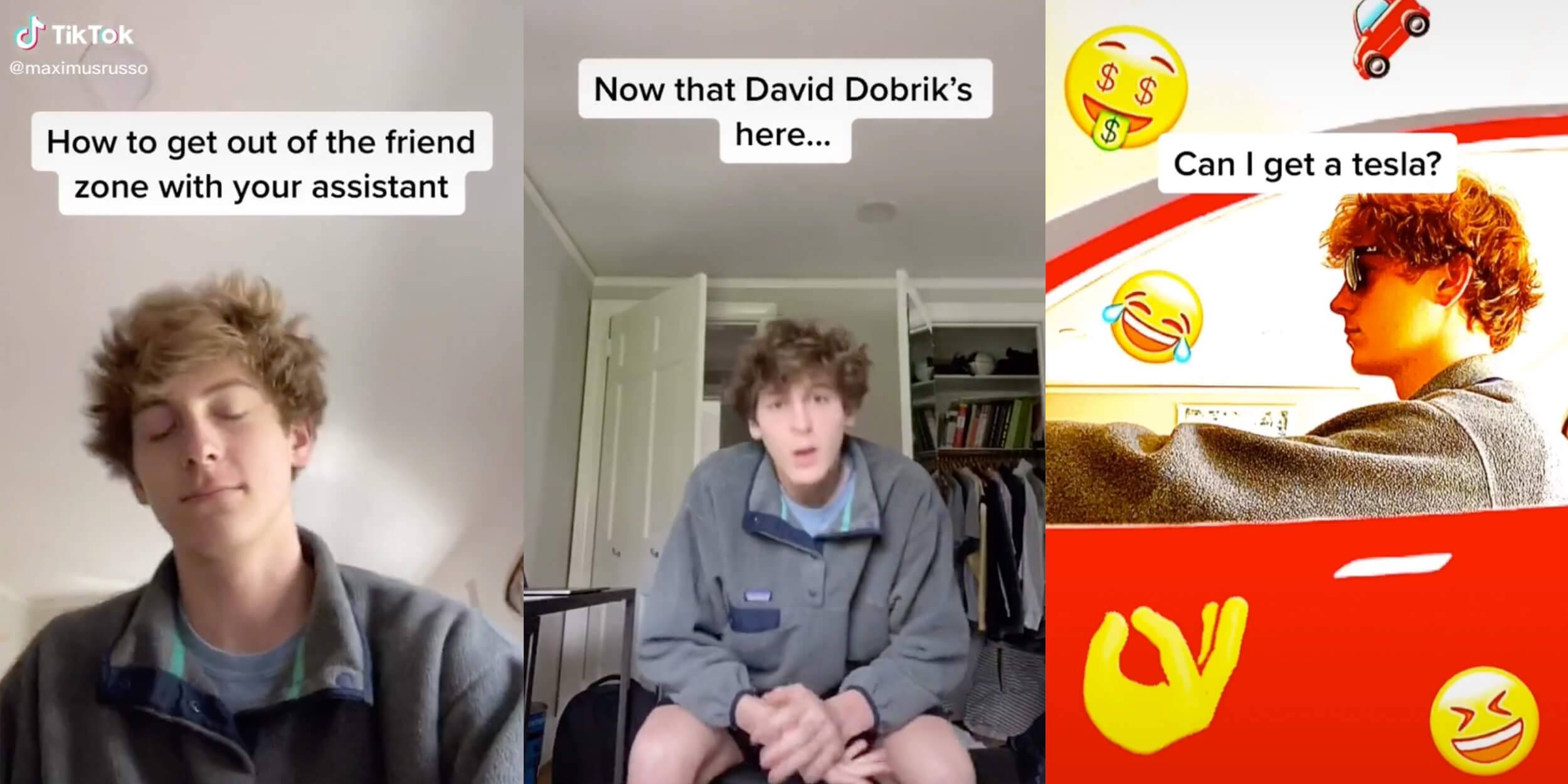 But a small number of users including @thesilasjames, @brijunk, and @sayhoe used racist stereotypes to participate in the trend.
As racially insensitive videos began to gain more popularity, creators have expressed disdain for what they see as a trend of racism bubbling beneath the surface of TikTok. Of the five content creators the Daily Dot interviewed for this piece, all mentioned they have seen some sort of racist content on the app.
"I see it happening a lot," said Kevin Jackman, aka @keatsdidit, a 26-year-old content creator from Georgia who is known for his comedic sketches on TikTok. "That's like the last thing that I really try to pay attention to, but it's something that being a consumer and a popular creator. I can't get away from it."
As a new problematic trend emerges, users often call out and condemn the people who partake. Some recent examples of blatant racism include the "fox-eye challenge" and a trend promoting colorism, which is prejudice toward people with darker skin. 
The former is a beauty trend with the goal of looking like supermodels Bella Hadid or Kendall Jenner. Participants shaved off half of an eyebrow, from the arch to their temple, drew on a straighter brow, then pulled their eyes to appear more Asian. Asian-American users said the trend was offensive and racist.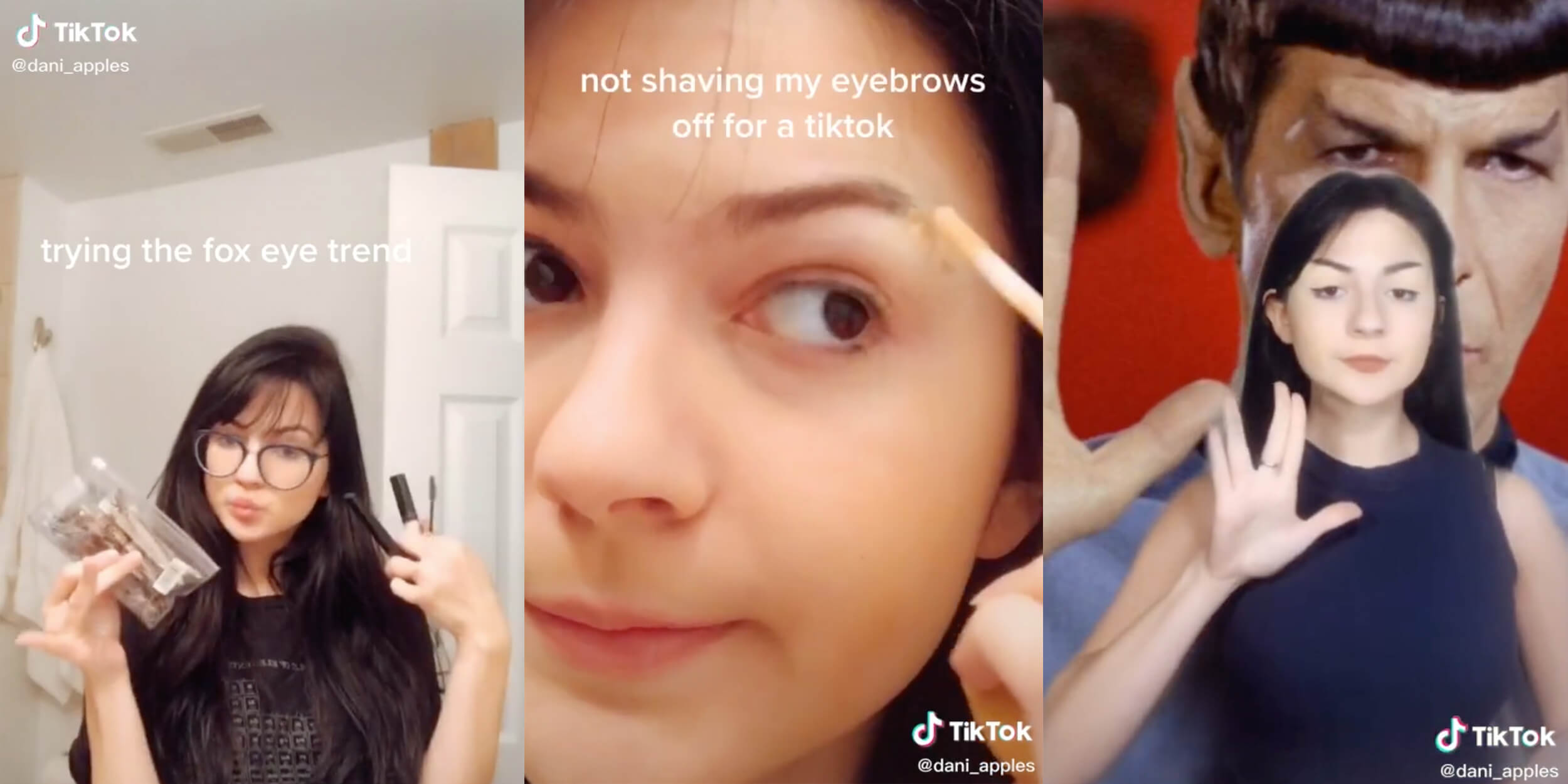 The latter doesn't have an official name, but it became popular in India and involves people using a filter to darken their skin and looking sad. As the beat drops, they transition to having lighter skin and grinning ear to ear. The creators assert that people with darker skin are less-than and should be treated differently because of it. People of color expressed outrage with "duets" of the videos where they reacted to the source material in real time.
There are opportunities for monetary gain from TikTok, but putting a racist twist on a trend can jeopardize that. Alyssa Izquierdo owns a public relations agency called Social Cafe that aims to connect brands with influencers and help creators build relationships with these brands. A creator with a large following can begin to accumulate brand deals and sponsorships, a potential stream of income for people looking for a new career path.
"It would be too much of a liability to work with someone" who has made racially insensitive comments, even if they've apologized for it, Izquierdo said. She said her other clients "would most likely disagree" with her representing a racially insensitive client and would wonder why she's still trying to get them brand deals.
But there's a double standard for content creators. Major YouTube stars like Shane Dawson, Jeffree Star, James Charles, Tana Mongeau, and more recently, Colleen Ballinger (aka Miranda Sings), have all faced accusations of racism in their careers but seem to come out on the other side of their apology videos virtually unscathed. Dawson did blackface multiple times, Charles and Starr made racist jokes, Mongeau said the N-word, and Ballinger made a video pretending to be a Latinx woman filled with stereotypes. These influencers claim to have grown and blamed their mistakes on ignorance. 
READ MORE:
Isabella Thompson, a 17-year-old TikTok content creator from Australia, said, "When you think about it, people have said the N-word, who are not African-American, they have apologized for it and then they can keep going and creating their stuff."
But smaller influencers have basically been blacklisted after committing similar atrocities. Emma Hallberg is an Instagram model and influencer. She was accused of darkening her skin to appeal to brands with a Black market like Fashion Nova. She was called out and eventually lost her deal with the brand after claiming she just tanned easily.
Of course, racism and the appropriation of Black culture is not a new trend on the internet. TikTok has seen multiple cases in which white creators took ideas or concepts from creators of color without giving proper credit. The problem arises when white creators begin to see monetary benefits from the stolen content.
Taylor Lorenz is a New York Times writer who focuses on technology and influencer culture. She wrote the popular piece about Jaliah Harmon, the original creator of the "Renegade" dance that became popular on the app. Harmon saw her dance being done all over TikTok and was upset about it. She was able to connect with one of the creators who is synonymous with TikTok, Charli D'Amelio, and get recognized for making the dance. Harmon also now has a brand partnership for the new Scooby-Doo movie.
But not everyone ends up getting the credit they deserve. Lorenz remembers Peaches Monroe from Vine, the woman who created the phrase "eyebrows on fleek," who exemplified how the culture of stealing affected earlier social media stars. The phrase was used by Nicki Minaj, Chris Brown and Christina Milian, as well as Forever 21, Taco Bell, and IHOP, but Monroe never profited. "So much of Vine is taken from Black culture," Lorenz told the Daily Dot. "A lot of popular Vines featured people of color who never saw the money from it."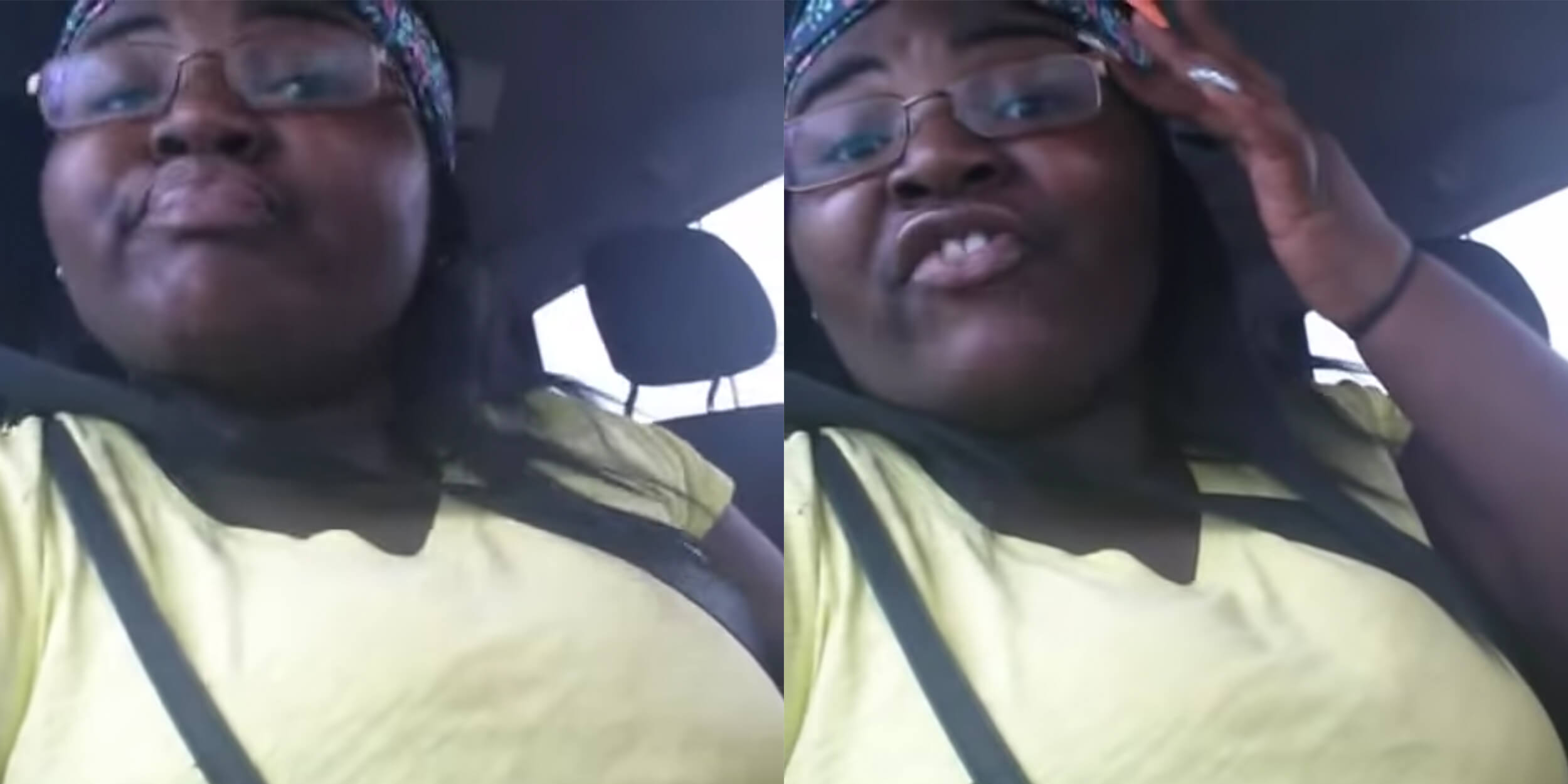 Karen North is a clinical psychologist with an expertise in social media. She told the Daily Dot that racist trends are making their way onto TikTok because "kids are lured into behaviors by social comparison, which is the psychology term for following the leader." This leads users to copy other users "without thinking about the ramifications or without thinking of the deeper meaning of what they are doing," she said. As more users try the challenge, they attempt to make their video more outrageous than the last.
The content creators the Daily Dot interviewed for this story mostly agreed that the responsibility lies both with creators and TikTok, which should do a better job of regulating content on the platform. (TikTok did not respond to the Daily Dot's request for comment.) But experts warn against giving a social media platform the chance to ethically regulate racist content.
"People believe that there are First Amendment rights when we speak or act on social and digital media," North said. "But that's not the case."
Yotam Ophir, an assistant communications professor at the University at Buffalo, echoed this argument. "We've been living with social media for so many years but the legal system hasn't caught up yet," Ophir said. "So, a lot of it remains in the hands of the company."
Apps are owned by private companies that set their own rules and guidelines, which is what the terms and conditions are. North uses the analogy of a restaurant or a club with a dress code. When going to a club, you are most likely aware that they don't allow jeans or you have to wear a dress; if not, they'll tell you at the door.
"When we sign on to use these things, we are agreeing to act in the ways prescribed by those companies and enumerated in their terms and conditions," North said. "They have the right and the opportunity to find and act on anything that is against their code, but the problem is that there is a huge gray area between humor and offensive humor."
But finding that solid line between the two is a very hard task, she said, especially with millions upon millions of pieces of content: "You have to rely on an algorithm which has a mathematical formula to identify content or other users flagging content as offensive or inappropriate," North said.
Some users rallied together to uplift content creators of color with the #ImBlackMovement on Malcolm X's birthday. It was a call for white creators to only "like" content from Black creators in hopes of changing the algorithm.
The future of how to ethically regulate content on apps, especially one like TikTok that's subjected to privacy laws different from those in the U.S., remains uncertain. But Jackman offers a piece of advice for coming across racist content on the app, "When people show you who they are, believe them."