The steakhouse server in Odessa, Texas, whose said a customer left him a racist note with no tip now says he lied about the incident.
Khalil Cavil, 20, and his former employer Saltgrass Steak House, said on Monday his account was fabricated. Last week, a Facebook post of Cavil's went viral after he shared that a customer stiffed him the tip on a $108.73 check, instead circling his name and stating "we don't tip terrorist."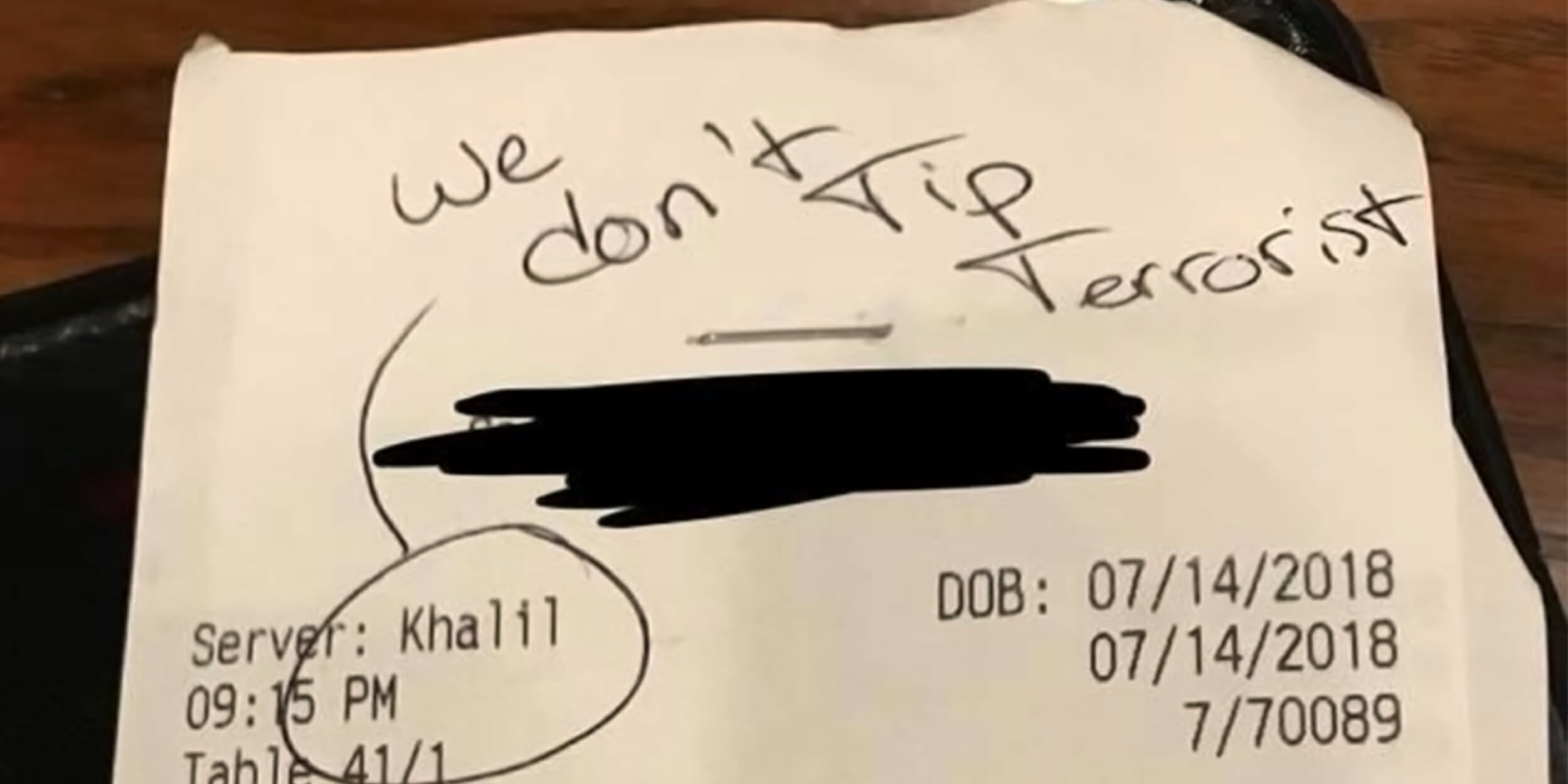 "I did write it," Cavil told the Odessa American. "I don't have an explanation. I made a mistake. There is no excuse for what I did."
At the time of the post's circulation, Cavil had said he doesn't have a Middle Eastern background, and that he was named after his father's late best friend.
Following the viral post, Cavil received about $1,000 in donations. He said all of that money is being processed and returned.
"To all of the people who have sent me money I want to thank you as well. I want to make it very clear that this was never about the tip nor the money. It was about shedding a light on racism and sharing the love of Jesus," Cavil had written at the time.
READ MORE:
He's no longer employed at the restaurant, and the customer accused of leaving the racist note has been un-banned from Saltgrass and invited to dine at the establishment's expense.
Terry Turney, COO of Saltgrass, issued the following statement to the publication:
"After further investigation, we have learned that our employee fabricated the entire story. The customer has been contacted and invited back to our restaurant to dine on us. Racism of any form is intolerable, and we will always act swiftly should it occur in any of our establishments. Falsely accusing someone of racism is equaling disturbing."
H/T BuzzFeed News