What's it like to fall down a k-hole? Well, a real k-hole (triggered by the drug Ketamine) is a distorted series of flashbacks, hallucinations, and spiraling. An "Internet k-hole," as they say, is a similar sensation, but it's spurred by a brief obsession with a certain topic or medium.
Falling down a k-hole could include watching hundreds of YouTube videos in just a few hours or scrolling through a massive collection of Lady Gaga photos. It's all what you fall into.
That's why the blog Internet k-hole is so aptly named. The mysterious Blogspot, which posts sporadically but thoroughly, is a beyond-pleasant surprise when it pops up on your Google Reader. They're random artifacts from strangers lives, misplaced nostalgia that's oddly compelling.  
"Babs," the site's proprietor, posts a dizzying array of photos that feel like you're seeing them for the first time. These days, on the Internet, that's extraordinarily rare.
The Daily Dot was curious about the mysterious Babs, and how she creates (or curates) the amazing selection of photos that make up Internet k-hole.
Daily Dot: How old are you and where do you hail from?
You can just call me "Babs." I live in San Francisco, but I'm originally from Canada.
DD: Are people surprised when they discover you're a woman. I can't lie; I was a bit because of some of the photos you post on k-hole.
I think only one person has told me they were surprised I was female, but since I only converse with strangers about my blog over email and don't usually reply, maybe they don't know I'm female? The one person that did bring it up told me I was exploiting women, and she was disappointed in me! I don't see it that way at all.
DD: When did you start k-hole and what inspired it? It's pretty old in Internet Years and on Blogspot.
The reason I started it was out of pure boredom. I was trying to save $$$ to move, and so I was staying in a lot and trying not to go out with my friends as much. The first couple posts weren't just pictures, but anything I wrote I immediately would get super embarrassed and want to take it down, so that's why pictures worked for me. I've deleted all the first posts. I also used to slip in photos of my friends and I, but as it got more popular I started to feel really cheesy about it. Originally, I thought only my friends would ever see it.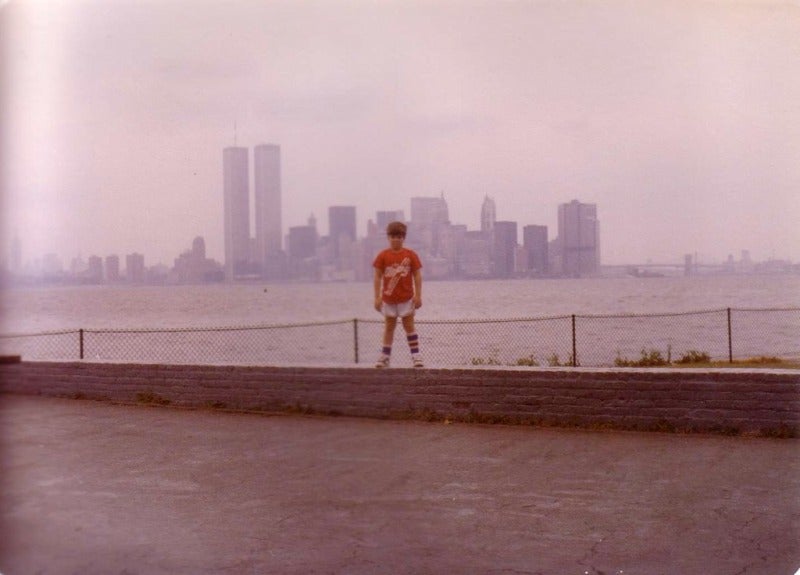 DD: Did you ever consider switching over to Tumblr—a platform where a lot of sites like k-hole tend to exist nowadays?
A lot of people tell me to switch to a Tumblr. I'm not opposed to it, but I like how long the posts are. It suits the name of the blog.
DD: Speaking of, how do you feel about the number of blogs that have popped up that feature niche image sharing? Which ones are your favorites?
I'm fine with there being a ton of photo blogs, why not! I don't look at many picture blogs, but my favorite ones (I might get the names wrong) are Tumblrs with old band pics like suicidewatch. [On k-hole, Babs also lists blogs Vermillion & One, SECULARDOOM and THEARABPARROT.]
DD: I know you won't answer this, but it's the main question on my mind: Where do you get those photos from? Any hints? A secret source?
I'd say 20 percent are my own photos (photos of my family, photos I find at the swap meet), but the rest are all from the Internet.
DD: Have any of the photos subjects come forward to "claim" their photos?
I've had a couple people say they were in the photos, but they all reacted positively, never anyone from a nude or sexual photo though. On my last post my friend had sent me a batch of photos from a friend of hers and he flipped out, so I had to take them down. One girl spazzed at me cuz she thought I was stealing photos from her Tumblr. Some of the photos were the same but I had gotten them from a friend's blog.
DD: That seems like it might happen a lot.
I don't get why people freak out about it. It's the Internet and people steal stuff. I know tons of people take photos from my blog, and I don't give a fuck. Ironically, I looked at her blog and there was a photo my boyfriend had actually taken; it was hilarious. People take the Internet so seriously, and I guess I just don't get it. It all seems kind of like a joke and really disposable and disconnected to me.
DD: What does it mean to you to be directly contributing to the Internet—a place where, these days, many people merely pass around things that other people made?
I have a love/hate relationship with the Internet. Sometimes I think it's what's ruining us, and other days I feel like I couldn't live without it.
Photos via Internet k-hole