We crawl the web so you don't have to.
Sign up for the Daily Dot newsletter to get the best and worst of the internet in your inbox every day.
Hello fellow citizens of the internet! Andrew here. Welcome to today's edition of web_crawlr.

Our top stories today are about: A DoorDash driver detailing the "shortest delivery ever" in a viral video, a look at how Nope was snubbed by the Oscars, Ticketmaster blaming a "cyberattack" for all of the issues it faced during the Taylor Swift ticket fiasco, and a worker going viral for applying to 80 jobs on Indeed and not getting any responses.
After that, our Politics Reporter Claire has her weekly "Dirty Delete" column.
See you tomorrow!
— A.W.
---
⚡ Today's top stories
A DoorDash driver expressed shock after a customer placed an order from the McDonald's location across the street from their house.
With zero nominations compared to the extensive recognition for Avatar and Top Gun, Nope deserved better.
Ticketmaster blamed a "cyberattack" for the issues its website faced when attempting to sell Taylor Swift tickets back in November.
While sites like Indeed may make finding and applying for jobs easy, the actual return on those applications can be minimal.
---
We crawl the web so you don't have to. Sign up to receive web_crawlr, a daily newsletter from the Daily Dot, in your inbox each day.
---
🦾 Better living through tech
💰 SPONSORED
Sleep with a lab on your finger
Meet the award-winning smart ring that helps you sleep better—the ŌURA Ring. This stylish wearable is jam-packed with features, accuracy, and innovation to help you improve your health, mood, and energy levels.
---
🗳️ Dirty Delete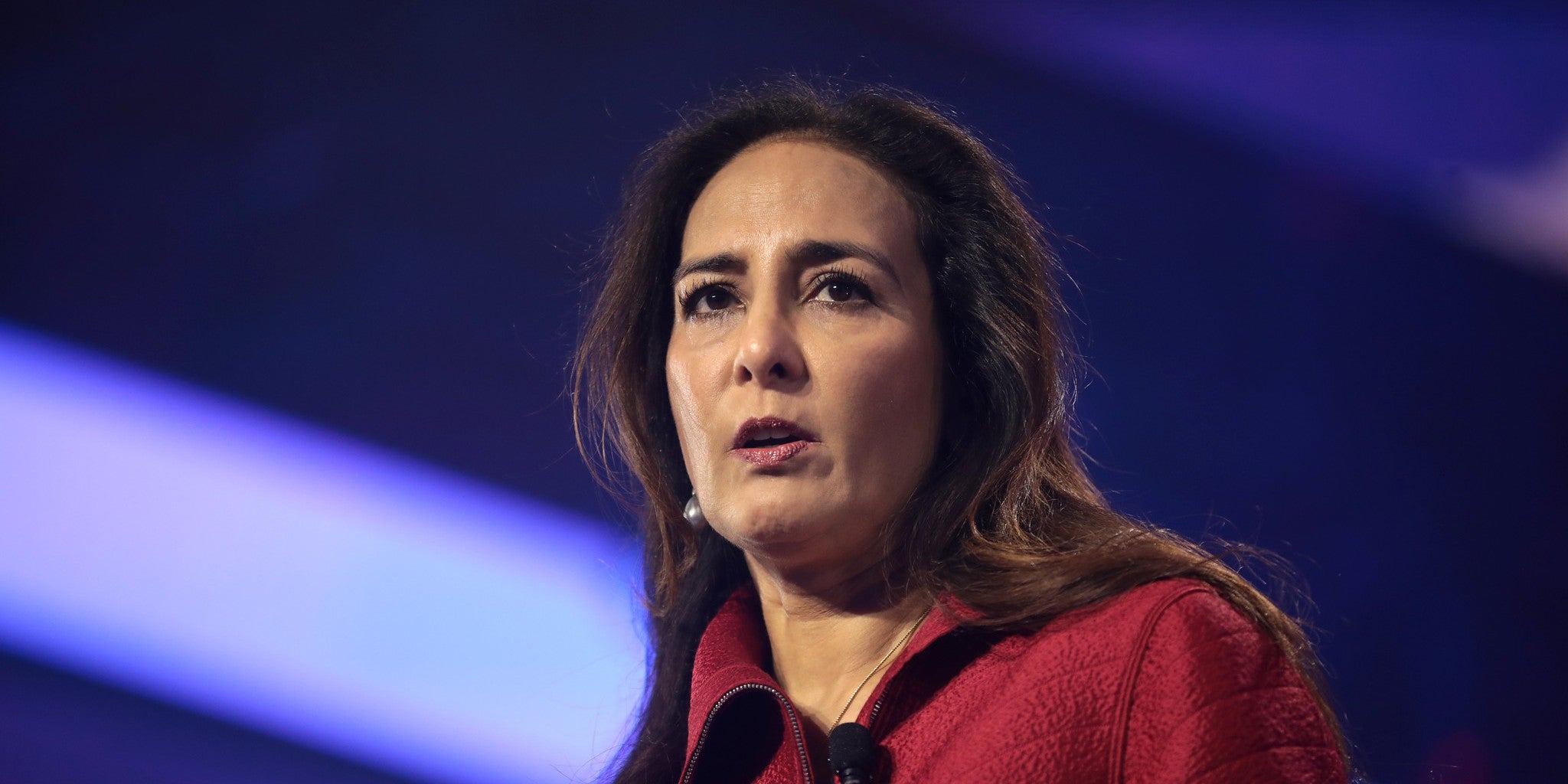 Attorney running for RNC chair has represented far-right royalty
In each edition of web_crawlr we have exclusive original content. On Thursdays our Politics Reporter Claire Goforth goes deep on the social media history of politicians in her "Dirty Delete" column. If you want to read columns like this before everyone else, subscribe to web_crawlr to get your daily scoop of internet culture delivered straight to you inbox.
---
🕸️ Crawling the web
Here is what else is happening across the 'net.
🎤 A user on TikTok has sparked discussion after sharing their local Popeye's solution to an issue with the drive-thru microphone.
☕ Starbucks TikTok loves to learn new hacks and ways to get stuff for free. But despite being just five seconds long, a new viral hack is deceptively confusing.
🛒 A Walmart employee has gone viral after claiming they let a thief get away as apprehending them would get them fired.
🥪 This Subway worker has caught the attention of people online after mocking customers who get more than 3 sauces on their sandwiches.
✨ It's easier than ever to gift the magic of Disney. Here's everything you need to know about the all-new Disney+ gift subscriptions.*
🏠 A worker says he signed a 12-month lease after his workplace asked him to return to the office—but was laid off immediately after that.
🗣️ A user on TikTok has gone viral after trying to call out a manager who was "not in uniform" and "touching everything in the kitchen." It backfired.
*The Daily Dot may receive a commission in connection with purchases of products or services featured here.
---
👋 Before you go
An Uber customer said her driver refused to use the toll road—even after she paid extra for him to take it.
The customer, JuJu (@jazzyju), posted about her experience on TikTok, saying she booked the Uber ride when she was running late for work. Her video garnered nearly 80,000 views.
In the video, the customer sat in the backseat of the car recording how slow the driver is driving. Text overlay said, "Literally told him I'm late for work and that I paid extra for the toll lane."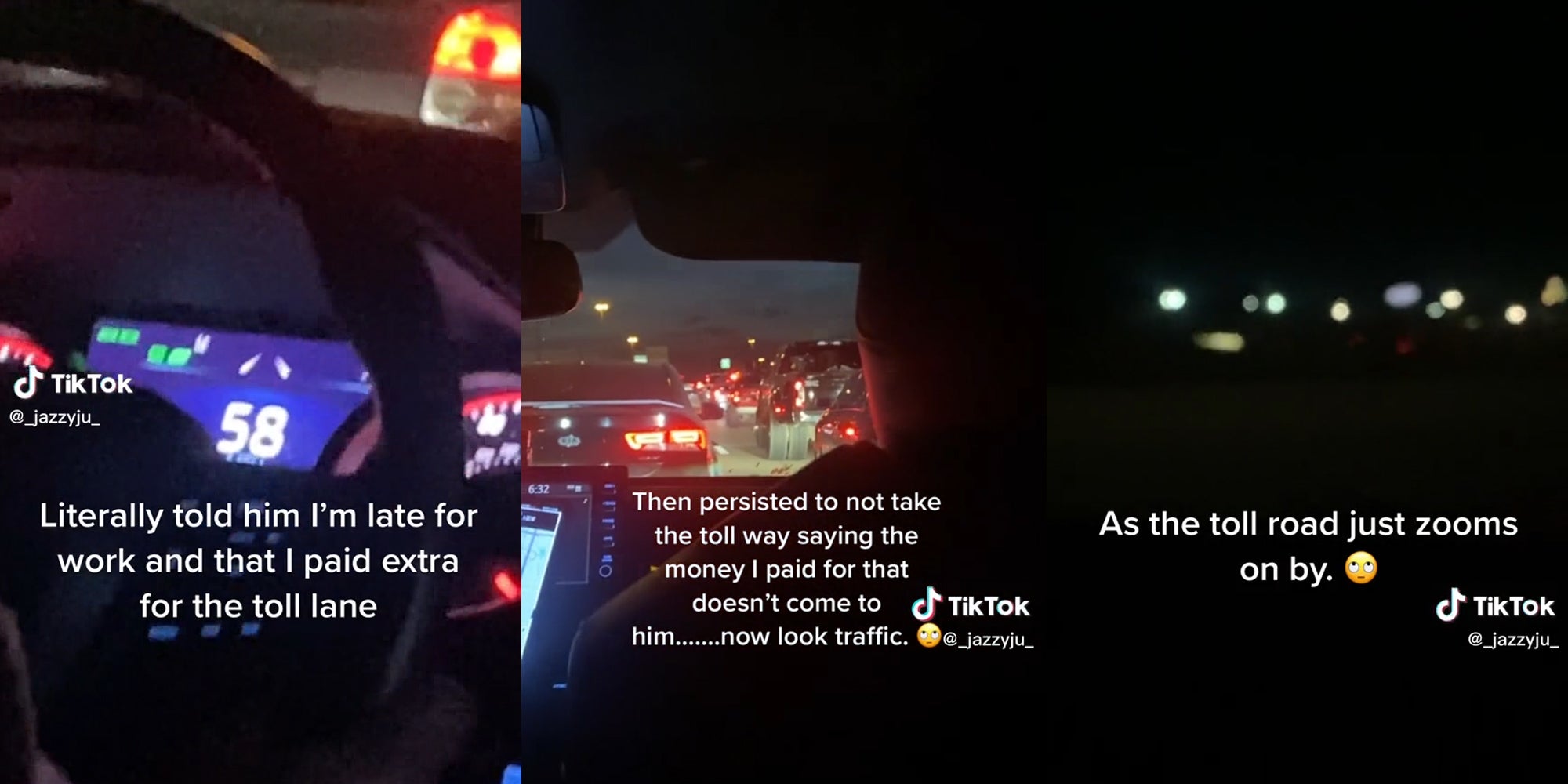 ---
🎶 Now Playing: "Californication" by Red Hot Chili Peppers 🎶