By this point in 2020, viral videos documenting all the "Karens" of the world are starting to bleed together. Once you've seen a few dozen entitled white women go off on hapless employees, you probably think you've seen them all.
But you haven't seen this one. A new "Costco Karen" is going viral for, as usual, her refusal to comply with a store's mask policy. Her arrogant tone, disregard for human lives, and nonchalant insolence are the perfect ingredients for yet another cringeworthy Karen meltdown. But it's her child's strange behavior that sets this video apart.
Initially shared to TikTok by @karenscaughtoncamera0, the video soon migrated to Reddit. It shot to the top of both sites, collecting more than 200,000 likes between the two.
The short clip begins as two Costco employees calmly inform Karen that her behavior has been unacceptable.
"You don't get to behave this way," one of the employees tells Karen. "I can't treat you that way, you can't treat us this way. You don't need to be using that language in front of anyone's children or adults."
---
---
From our friends at Nautilus
---
The professionally delivered statement is par for the course—employees are almost always the "adults" in the room when a Karen comes to town—but the employee's composure throughout a baffling display from Karen's child got commenters talking.
Midway through informing Karen that she and her son—who wore a neck gaiter that encompassed his head—need to leave, the child steps forward and snarls at the employee like a creature out of a demon possession movie. He then immediately steps back behind his mother, face still hidden by the oddly worn mask.
The rest of the video plays out predictably. Rather than accept any wrongdoing, Karen is infuriated by the employees' measured criticism. Her child's behavior—which is apparently normal, as she doesn't bat an eye—goes ignored. When the employee informs Karen that police will escort her out of the store if she refuses, Karen gets more indignant.
"Are you not sick of this also?" she asks the employees before inviting them to call the police. "Honestly, I cannot believe that anybody is putting up with this." She furiously tears off her face mask, which was secured when the video began.
"I cannot believe you are putting up with this. It is a virus with a 99.9% recovery rate," she continues, before threatening to… call the CDC? Karen then sarcastically thanks the employees several times as she huffs her way out the door, bellowing a final "Stop complying!" to her fellow shoppers just before the video concludes.
Karen's claim about the recovery rate for COVID-19 is misleading. The exact mortality rate of the virus is not known, given the lack of consistent and accurate testing, reporting, and contact tracing in many parts of the United States, but her number isn't massively off. The fact she seems to be missing, along with everyone else who claims the virus is a "hoax," is that a 1% mortality rate still makes COVID-19 10 times more lethal than the seasonal flu. Since March, the virus has claimed nearly 250,000 American lives—more lives lost than in WWI and the Vietnam War combined.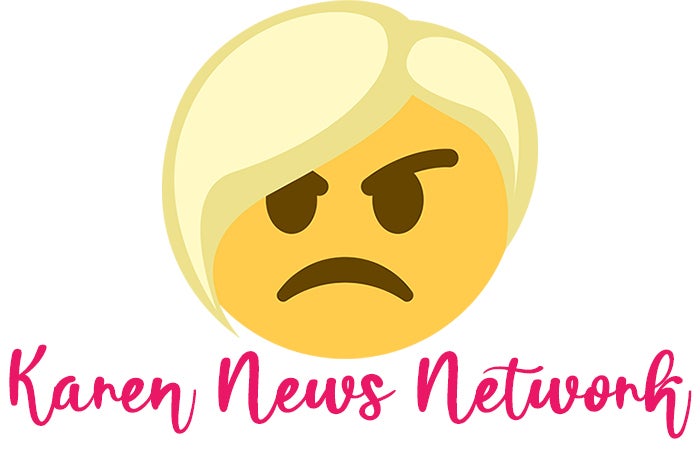 This fact is, unsurprisingly, lost on Karen and her growling child. On Reddit, most commenters tore into Karen's belligerent behavior, glossing over her son's apparent possession. TikTokers, on the other hand, could focus on little else. They joked about the true identity of Karen's small companion, based on his outburst.
"Some people fight their demons, others ignore them, however Karen goes to Costco with hers," Sarah Basith wrote.
"Something is wrong with her service dog, y'all," another user joked.
Jacqueline Andrade added, "If my kids don't growl for me I don't want them."
---
More Karen News