Last week, Stellar and its cryptocurrency, Stellar Lumens (XLM), surged to become the eighth most-valuable cryptocurrency after digital payments company Stripe announced it may add support for for the currency. Stripe handles digital transactions for more than 100,000 businesses, including OpenTable and Warby Parker.
Adding to the hype, the Mobius Network (aka "Stripe for Bitcoin") ran its initial coin offering (ICO) on the Stellar network instead of Ethereum, causing additional spikes in its valuation. Mobius co-founder and CEO David Gobaud explained the decision to switch to Stellar by hanging Ethereum out to dry. "We look at Ethereum like AOL or Myspace," he said. Comments like this underscore the growing opinion that for big business to take crypto seriously, new coins will need to address the original flaws presented in original coins like Bitcoin and Ethereum.
If you're thinking about investing in Stellar, here's everything you need to know.
What is Stellar?
In the simplest of terms, Stellar is an open-source financial platform. It dates back to 2011, when programmer Jed McCaleb and several other men were developing the cryptocurrency known as Ripple, which not only aimed to address the transaction speed issues Bitcoin presented but hoped to work with banks to provide blockchain solutions. McCaleb had philosophical differences with that second part. Wasn't the whole point of the blockchain to be decentralized? McCaleb left Ripple and used the Ripple protocol to create Stellar, a coin for the people. Where Ripple is top-down, Stellar is bottom-up.
Like Ripple, Stellar slashes Bitcoin's blockchain transaction settling speed from 10 minutes to a matter of seconds. But where Ripple is considered more centralized, thanks to partnerships with established banking institutions and its for-profit status, Stellar operates as a non-profit. One additional feature of Stellar is that the platform also functions as an efficient currency exchanger between government-backed currencies, such as dollars to euros. Finally, unlike Ripple, Stellar users' cannot be frozen. Stellar founder McCaleb made a point to make this a feature after $1 million of his own Ripple funds were frozen as he departed the company.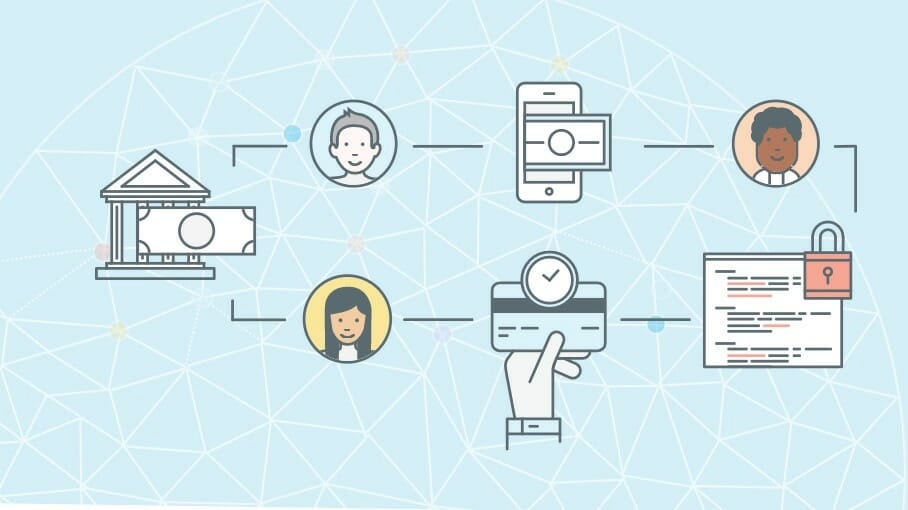 READ MORE:
How does Stellar work?
Stellar's decentralized protocol is best used for sending any pair of currencies directly on the internet. For example, I can send my friend Franz in Austria $20, and he will receive it as €16.15, or a cryptocurrency of his choosing, like Bitcoin. Stellar, in this case, serves as a universal remittance company. Thus, when Franz's domestic bank in Austria receives a Stellar payment request, it can agree to take the transaction. Then, the universal remittance company, which is an "anchor" or a bank that can issue credits and accept deposits on the Stellar network, will move my $20 to a pool account, then issue a credit on the Stellar network. At this point, my $20 credit will use Stellar to search for the best exchange rate, find it, and exchange my money to euros. Franz's bank receives these credits from the Stellar network and credits Franz's account. All of this takes place in just five seconds, without the use of traditional bank routing or major transaction fees.
What are Stellar Lumens used for?
Lumens are considered a "native asset" of the Stellar network, meaning they are built into the code of the blockchain. This built-in currency pays for Stellar's extremely minute transaction fees (.00001 lumens per transaction.) The lumens also serve as security ledgers and provide detailed info each time money is moved on Stellar. Those with Stellar accounts are required to have a balance of at least 20 lumens. This mandate helps the network run smoothly and act as a bridge between multi-currency transactions.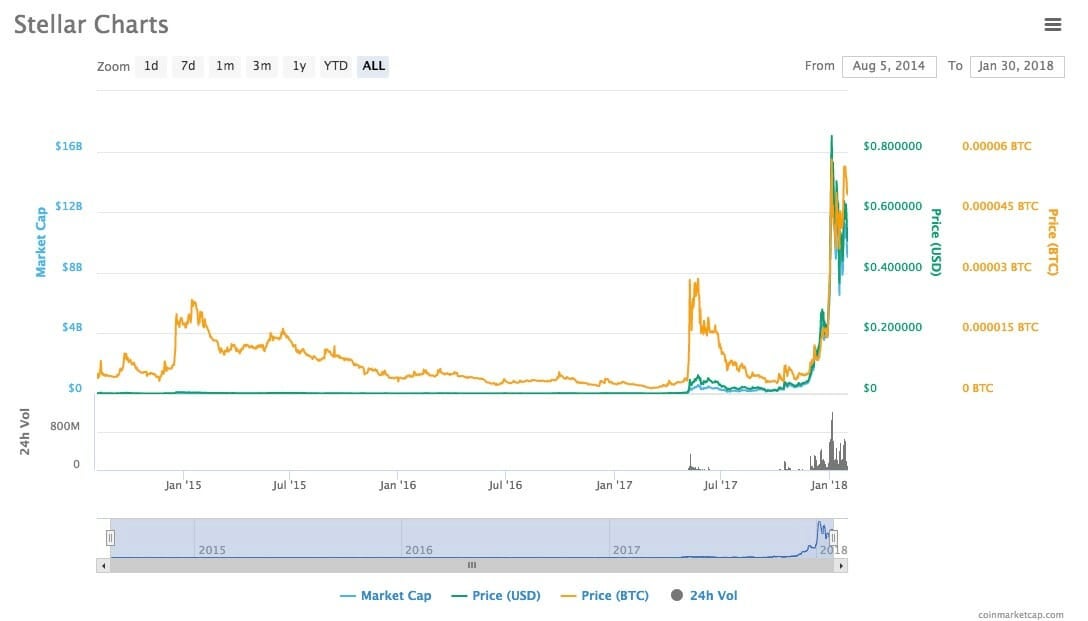 How to buy Stellar Lumens
Unfortunately, there's no direct way to buy lumens in the U.S. without first converting your dollars to some other cryptocurrency first. You can buy cryptocurrency like Bitcoin or Ether on a major exchange (Coinbase, for example), then wait for it to hit your digital wallet. After that transaction has gone through, you can use your Bitcoin or Ether to buy lumens.
Currently, there are about 50 exchanges that sell lumens, each with varying levels of safety and credibility. I recommend crypto stalwarts like Binance, Poloniex and Kraken. Note: You will incur transaction fees by doing this, but there's really no way around it. Then, you'll want to transfer your lumens to a digital wallet, either on a program you download to your desktop or online. Stellar currently works with 10 wallets, with LOBSTR being the fan favorite. Another downside, many wallets that you may already be using to store other cryptos like Bitcoin are unlikely compatible with these lumen-specific wallets. So you'll be forced to have different cryptocurrencies stored in different digital places.
READ MORE:
Should you invest in Stellar?
Ripple is Stellar's biggest competitor and currently has a market value roughly five times bigger than Stellar Lumens (XLM) and could possibly sell shares to the public this year. But in October 2017, it was announced that IBM was partnering with Stellar to use the platform's blockchain technology to develop a cross-border payment system for large banks. Deloitte is also a partner. Are these partnerships as exciting as Ripple's November 2017 announcement it would be working with American Express on an international blockchain channel? Not really. Still, it's too early to say whether XLM could overtake crypto giants like Ethereum and Bitcoin.
Only you can make decisions about where to invest your cryptos, but it's important to see Stellar for what it is: an extremely new cryptocurrency with ambitious goals. You shouldn't invest your life savings in any digital currency and never put more in than you can afford to totally lose. Furthermore, many wallets and exchanges  just getting into the currency game make putting your fiat money in them extremely risky. Last month, a hacker made off with $400,000 worth of lumens stored on BlackWallet, raising security concerns for the future of Stellar.
Like they say: Keep your friends close, and keep your secret cryptographic keys containing your altcoins closer.