NEO may mean "new" in Greek, but in the cryptocurrency world, it's known as "Chinese Ethereum," and even, "Ethereum's Killer." If you don't live in Asia, and you're new to cryptocurrency, it's entirely possible you've never heard of this eighth-largest cryptocurrency on the market. But you should be paying attention. Nearly every crypto coin company on the market is on edge about what actions the Chinese government will take against booming digital exchanges. And if restrictions and total shutdowns actually do happen, many are speculating that NEO could weather the storm.
If NEO is "Chinese Ethereum," is it better than actual Ethereum? And if you're not located in Asia, is NEO worth investing in? Here's everything you need to know about NEO.
What is NEO?
Like Bitcoin, NEO is the name of both a cryptocurrency and the blockchain technology that powers it.
NEO's company was originally called Antshares (ANS) when it was formed and launched on Github in 2014 as an open-source platform. Founded by Da Hongfei, ANS was the first blockchain project to be developed and have its headquarters in China.
In June 2017, Antshares was rebranded to NEO in front of 200 attendees at the Microsoft HQ in Beijing. Some say the name, "NEO," was chosen due to its Greek meaning of "newness, novelty, and youth," while another site claims that it's a play on Keanu Reeves' character in The Matrix (since he's "The One.") Today, Hongfei has established himself as one of the most respected experts in cryptocurrency, especially when it comes to Chinese user adoption.
READ MORE:
NEO and the "smart economy"
Antshares was founded with the intention of starting a Chinese-based platform for a "smart economy." In NEO-speak (which there is a lot of), the future will have a decentralized economy where trade agreements are written in programming codes called "smart contracts." Both NEO and its competitor, Ethereum, make use of smart contract technology. We covered them in depth here, but in short, smart contracts are computer programs that directly control the transfer of digital assets between parties under certain conditions.
In the NEO world, smart contracts are called NeoContracts, and they are fueled by NEO Gas. (More on that in a minute.) The NEO platform operates through something called the Delegated Byzantine Fault Tolerance (dBFT) consensus protocol. Don't worry, even this redditor who has a degree in computer science had trouble understanding it. Basically, NEO's platform works when a consensus is reached under certain conditions. Like other cryptocurrencies, the dBFT uses community voted delegates who speak on behalf of groups of NEO users. The delegates work together to come to a 66 percent agreement on decisions about the coin's ledger. Becoming a delegate requires collecting enough NEO coins to qualify. NEO is not divisible, meaning it cannot be divided into micro coins, like when people buy .0001 bitcoins. It's more like a stock.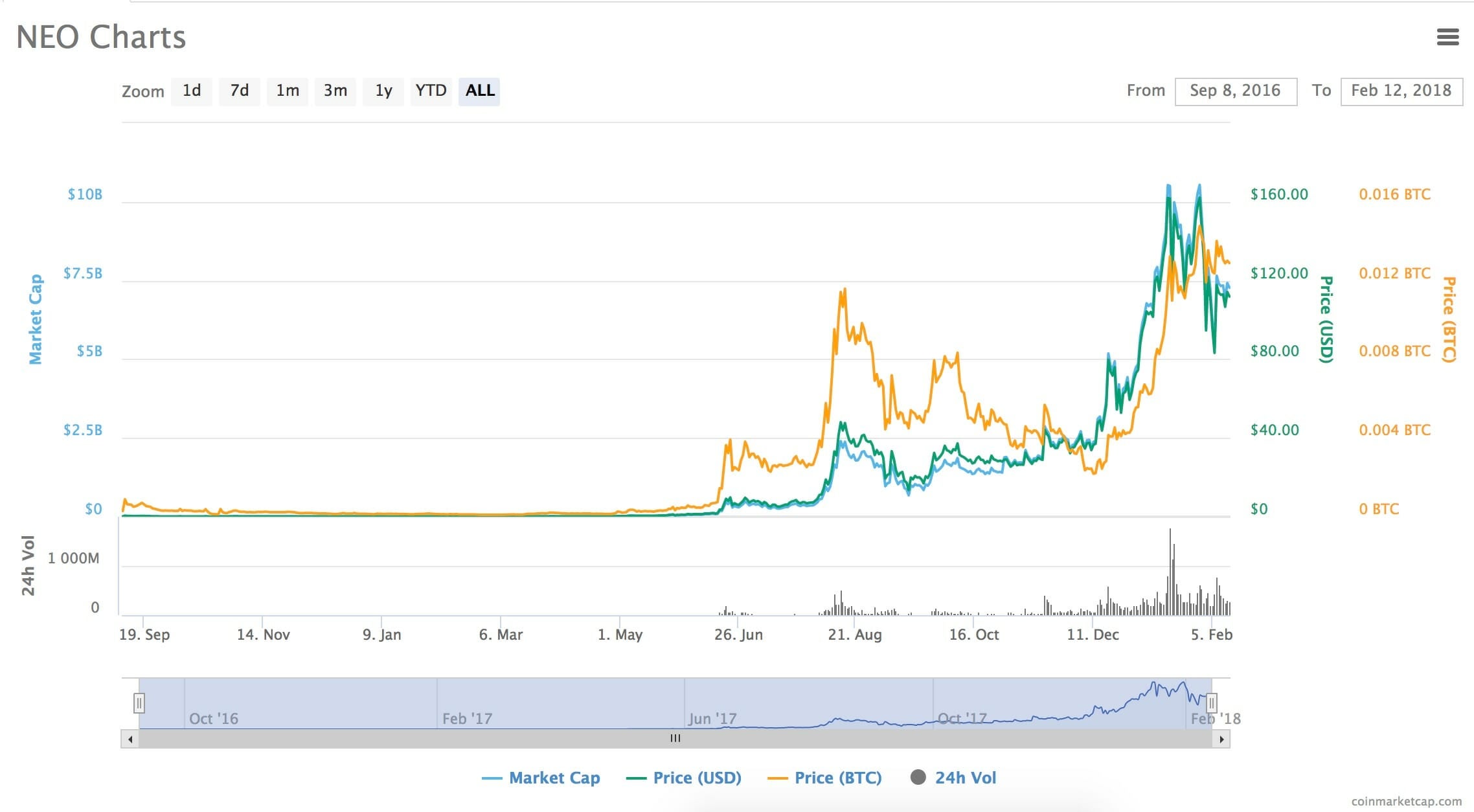 READ MORE:
What is NEO GAS?
Other uses for NEO coins include allowing shareholders (anyone who owns NEO) to collect a commission on platform revenue and to generate NEO GAS (or Gas). Neo Gas is the second cryptocurrency in the NEO platform. Gas is divisible, and it can be used to pay for smart contracts and transactions. Hence, it can be purchased in markets. Fees on GAS are given to delegates.
What's the point of all this? NEO was created to allow coders to use GAS to actively create decentralized apps and smart contracts. By doing this, a smart economy can be created in which tokens are traded for contracts.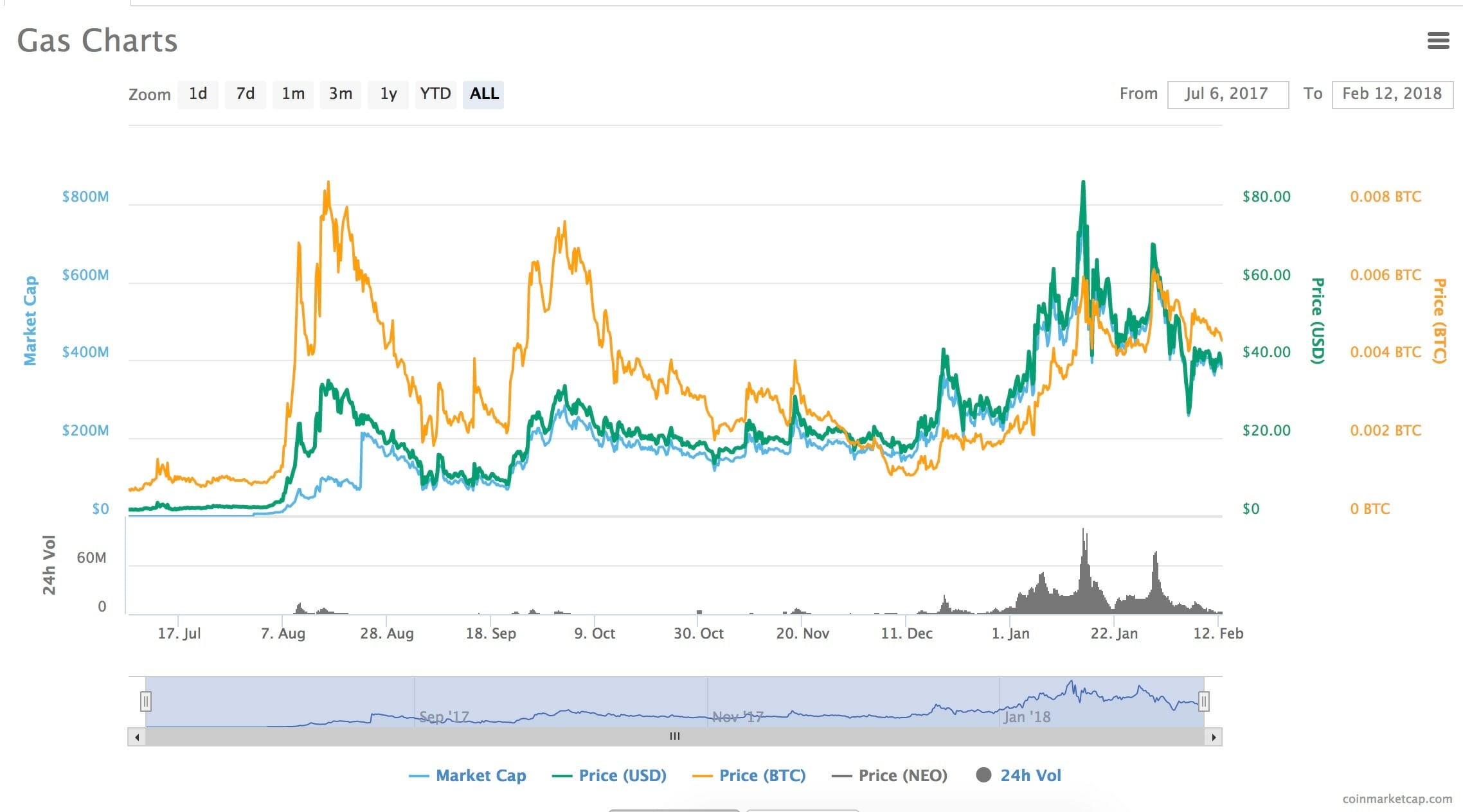 Ethereum is currently written in Solidity, which is not a particularly user-friendly coding language. NEO's smart contract protocols allow NeoContracts to be coded in popular languages like C# and Java. Use of these languages will make adoption by programmers accessible around the world.
More exciting to investors: NEO can execute NEOContracts faster and more efficiently than Ethereum can execute smart contracts.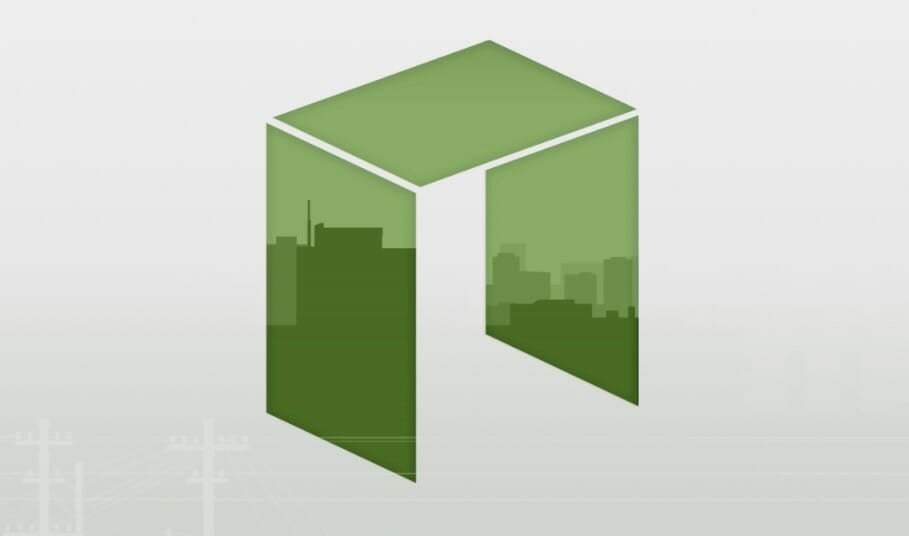 What is OnChain?
Hongfei often referred to NEO's platform as a "public cloud," before making a private version of the NEO cloud called "OnChain." OnChain hopes to be a universal blockchain framework that private companies can use to exchange and store data. Notably, NEO has been providing OnChain cloud email services  for retail giant Alibaba since 2016. It was announced earlier this month that NEO partnered with another Chinese blockchain project, Elastos, in addition to releasing GAS coins on the Binance exchange.
As of this writing, China has not reached an official stance against NEO, which is a good sign that it's in compliance with its (ever-changing) rules about cryptocurrency.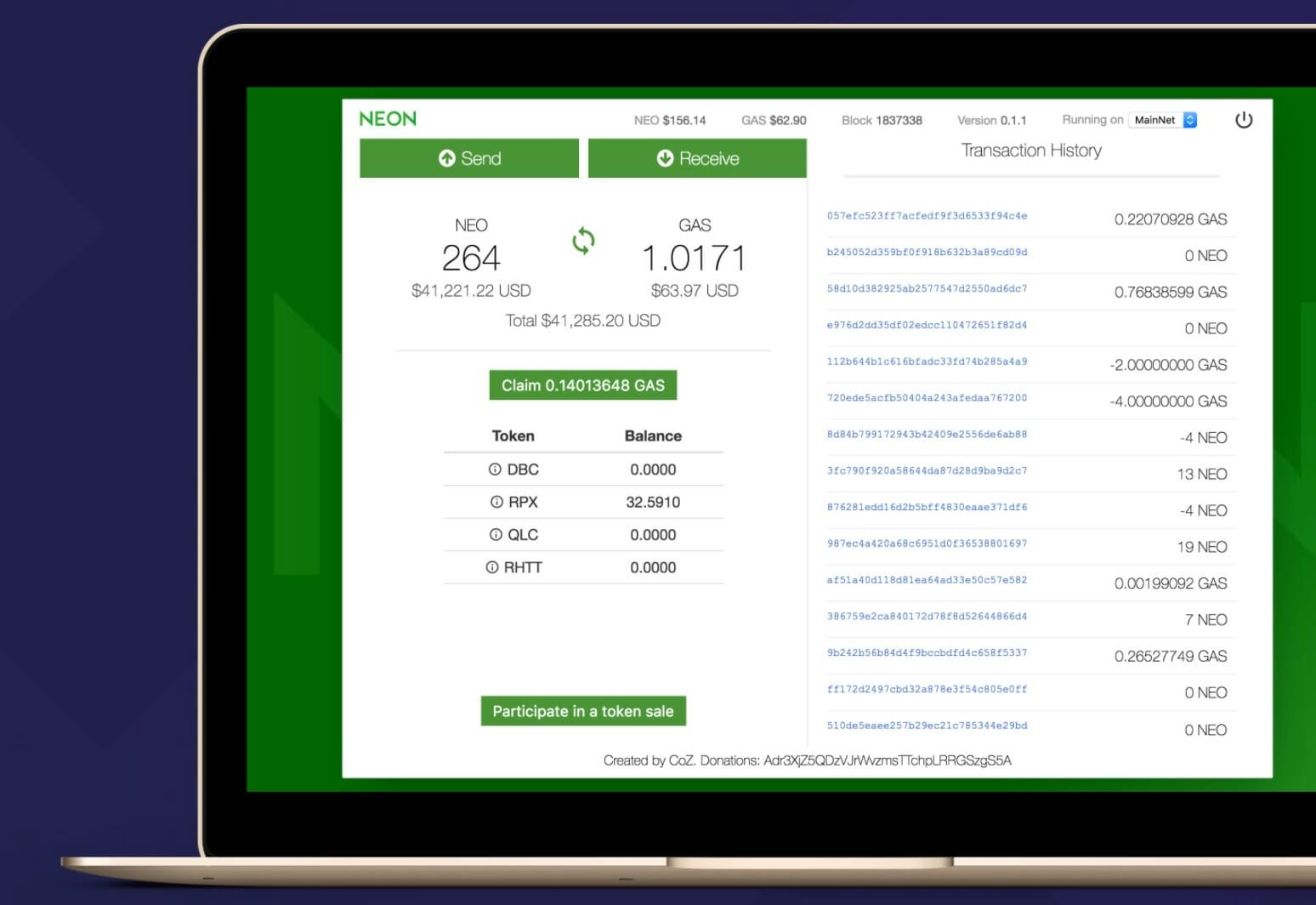 How to buy NEO
The easiest way of buying NEO with a credit or debit card is to buy a mainstream coin like Bitcoin or Ethereum and converting those coins into NEO. We recommend Coinbase due to its user-friendly design. If this is your first time buying cryptocurrency, check out our guide on how to buy cryptocurrency and using sites like Coinbase here. Next, you'll want to exchange your BTC (or any other crypto) for NEO on a reliable exchange like Binance, Bittrex, or Bitfinex. Finally, you'll want to download your coins into one of two wallets available specifically for NEO: the NEON wallet and the official NEO Wallet.
While NEO's staying power largely depends on Asian user adoption and China's support or restrictions on cryptocurrency, I'm excited to see what the NEO world might bring. I can only hope that we reach the "smart economy." It's gotta be better than the dumb economy we're currently in.