TuneMoji joined with Twitch this week to bring its musical GIFs to the streaming space. With content creation and online communication constantly evolving, the tech company hopes to improve upon the GIF, which has become a stand-in for conveying moods and reactions over the past decade.
What is TuneMoji?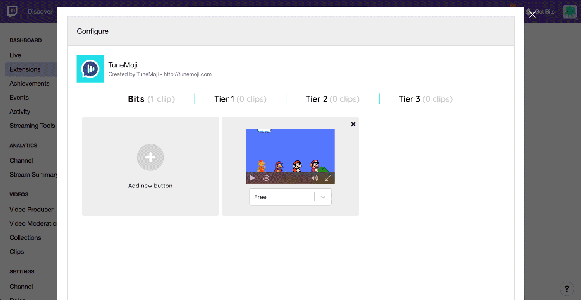 It began in 2014 with the goal to examine new ways for people to communicate. It's "Giphy with music," Founder James Fabricant tells the Daily Dot. The platform also allows users to create their own TuneMoji—short GIFs set to music. Fabricant described TuneMoji as a place where "people can express their feelings by combining music with GIFs and video."
In order to create a new TuneMoji, users will need to use the app itself. No other video or audio editing software is needed. If they are only interested in sharing pre-made TuneMoji, however, a user only needs the extension on Twitch, Facebook, or Snapchat. The extension also works on a number of other sites and applications, including Skype, Facebook Messenger, iMessage, WhatsApp, Instagram, Slack, and Discord.
A million and a half Tunemoji already exist for users to choose from. Fabricant said the platform is intended to enrich communication online. "I wanted to figure out how music was going to play a role in expression," he said. "Music is the language of emotion."
How it will work with Twitch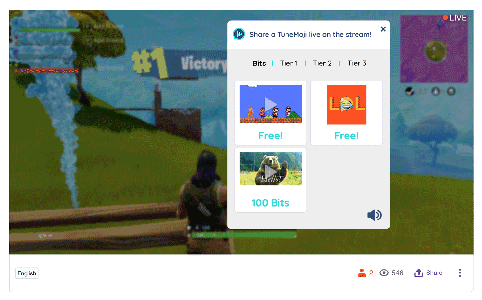 According to Fabricant, the entire app is geared around streamers. The people behind TuneMoji hope that it will enhance interactivity during streams, allowing streamers to feel closer to their subscribers. "We just think it is a really new fun exciting way for the Twitch community to express themselves," Fabricant said. Users don't need to download the app to post TuneMoji.
As communication gets richer, Fabricant said, music is a key to how we interact online.
The people at TuneMoji are working closely with the Twitch team. There is still more polish to add, according to Fabricant, but the extension is well on its way to becoming a mainstay on the streaming platform. In a statement, TuneMoji said that "creators can specify whether TuneMojis can be played by any follower or by paid subscribers." Fabricant said his team is still experimenting with monetization, but that allowing creators to make money using TuneMoji is "something we want to fulfill for creators."
What do users think?
TuneMoji is in the process of "creating a trend of GIF-fluencers," according to Fabricant. The platform is still in its beta stage, but some users who've tried it out are already fans. Take DreaGeekGirl: According to Fabricant, Drea expressed interest in creating her own pack of TuneMoji for her subscribers to use. 
Drea is a Twitch partner with more than 11,000 followers. Fabricant said using TuneMoji during her streams would allow Drea's followers "more interactivity." The pack that Drea is considering creating can include GIFs that she made herself. Followers can use her creations to react on-stream.
DreaGeekGirl did not respond to the Daily Dot's request for comment.
TuneMoji's future plans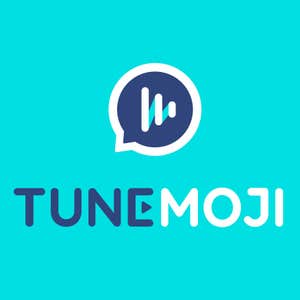 The people at TuneMoji are far from finished. "We want to create the music GIF trend," Fabricant said. "Combine pop culture visuals with music as a way to express feelings. We want to be a fun, inclusive community." The market for this trend doesn't really exist yet, but Fabricant thinks it is just a matter of time. 
As users discover how to create their own TuneMoji and share them with friends, Fabricant and his team believe they will be hooked. Users will be able to put several GIFs together to create a story, Fabricant said, similar to how a Snapchat story works. For now, it's another experimental way to express yourself online—and streamers on Twitch are its next frontier.
READ MORE: