Twitch streamer Destiny has been ripped and banned on a popular streaming subreddit for sending out Game of Thrones spoilers to those who didn't want to see them. Not only did Destiny, whose real name is Steven Bonnell, send DMs of leaked news and plotlines, he also posted them in the comments section on the subreddit—reportedly on more than 20 threads—so any unsuspecting reader could come across them.
As a result, the LiveStreamFail subreddit temporarily banned him on Sunday.
3 ways to watch Game of Thrones for free
"Purposefully grifting the subreddit is not the way to go about a disagreement Steven. You should know that," wrote moderator ImNATT. "How long this ban will last is yet to be determined. I'm sorry for all the users who had their Sunday ruined by an angry streamer."
Destiny has been temporarily banned from LSF from LivestreamFail
Destiny also displayed spoilers on his computer screen while streaming on Twitch over the weekend.
During an appearance on RajjPatel's podcast this weekend, via Dot Esports, Destiny explained he sent out spoilers because he previously had been criticized for tweeting out a joke that was a spoiler of Avengers: Endgame a few days after the film had been released.
"If you're on Twitter four or five days after the movie is out … if you haven't seen it already, if you're that mad about spoilers, why the fuck are you on Twitter?" Destiny said. "Then people absolutely lost their fucking minds."
He was still feeling the repercussions of the Avengers spoilers a few weeks later. So, he decided to take revenge on those who he said were "making shitty comments about me."
"If people are going to say I'm this huge dick that spoils everything, fuck it, I'll just do it," he said.
Clearly, Destiny—who has about 420,000 followers on Twitch—wasn't sorry about sending out those spoilers, even to those who were just innocent bystanders.
"Those leaks are confirmed," he said. "If I messaged you on Reddit, those leaks are confirmed and it's spoiled. You don't have to watch it now."
READ MORE:
---
NOW HEAR THIS:
How linguist David J. Peterson created the Dothraki and Valyrian languages for Game of Thrones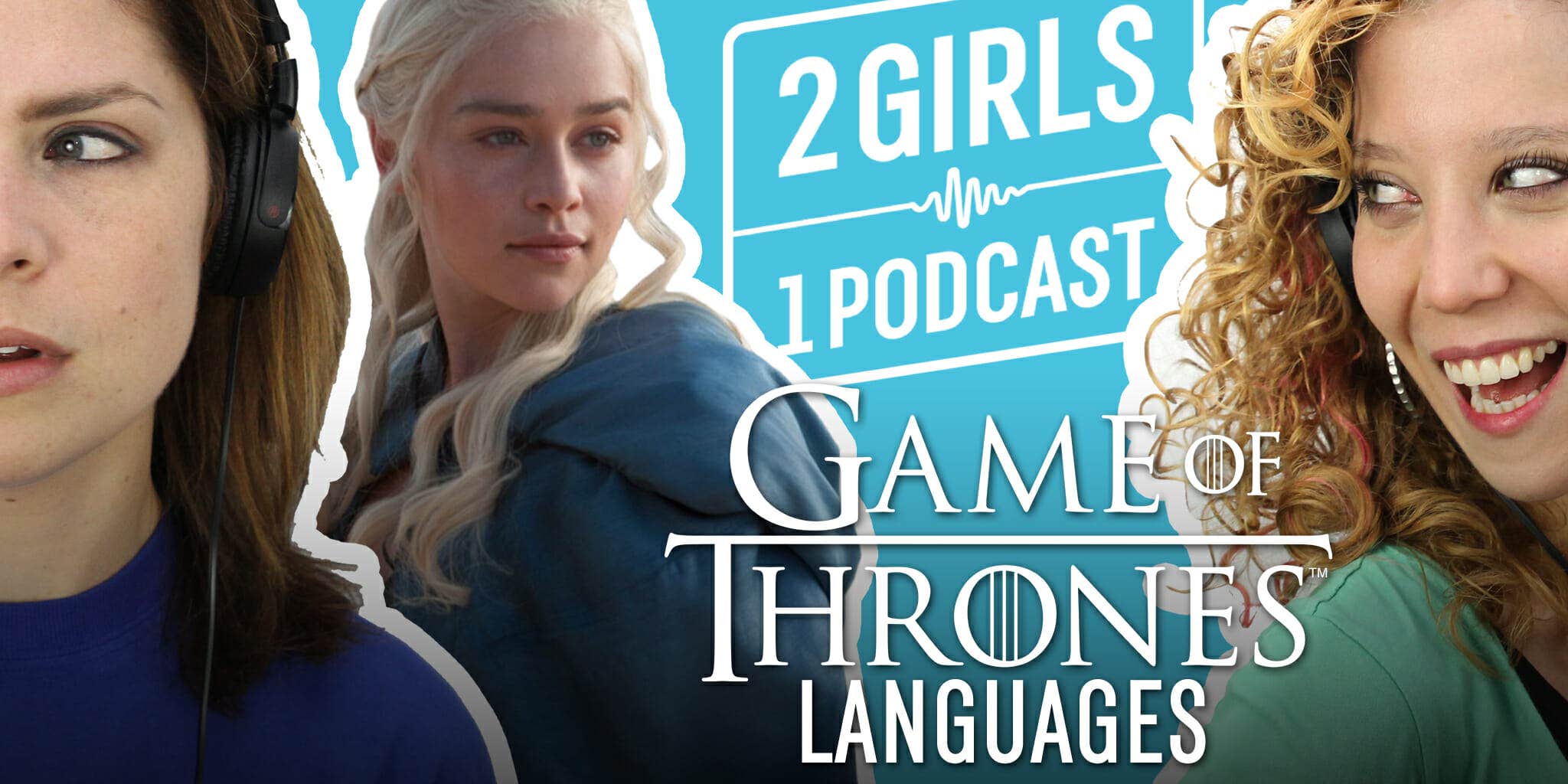 Introducing 2 GIRLS 1 PODCAST, a weekly comedy show where Alli Goldberg and Jen Jamula (two actors who perform bizarre internet content on stage) have hilarious and humanizing conversations with Bronies, top Reddit mods, professional ticklers, video game archaeologists, dating app engineers, adult babies, cuddling specialists, vampires, Jedi, living dolls, and more.
Subscribe to 2 GIRLS 1 PODCAST in your favorite podcast app.
---