President Donald Trump on Thursday said he would delete his Twitter account "in a heartbeat" while signing a social media executive order that aims to target tech companies' liability shields.
But no one online seems to believe the president would be willing to delete his favorite form of social media.
The president's executive order comes as he's railed against social media companies and Twitter after two of his tweets were slapped with a fact-check label earlier this week.
The president was asked by a reporter during the signing if he would just "walk away" and delete his Twitter account. He responded that he believes his accounts on social media allow him to respond to news stories and reach more people.
"If you weren't fake, I would not even think about it. I would do that in a heartbeat," Trump said, adding: "If we had a fair press in this country, I would do that in a heartbeat. There is nothing I'd rather do than get rid of my whole Twitter account."
No one seemed to buy Trump's assertion that he would get rid of Twitter—a platform he once proclaimed to "love" and uses on a daily basis.
"His nose actually broke with how fast it tried to grow when uttering these words," one tweeted.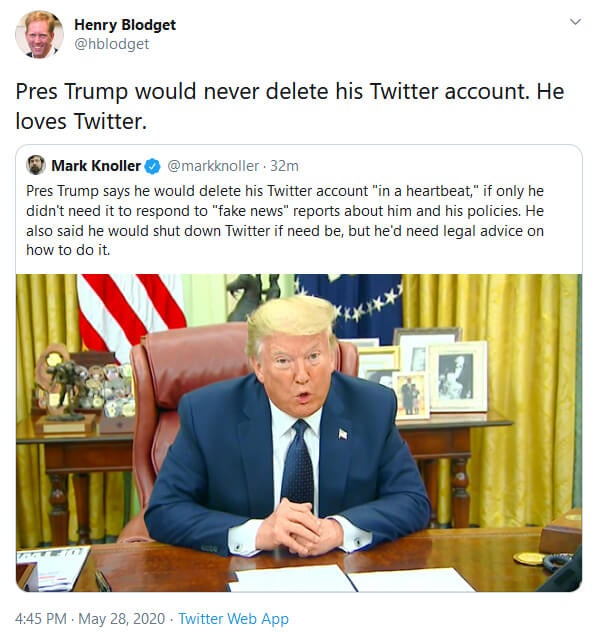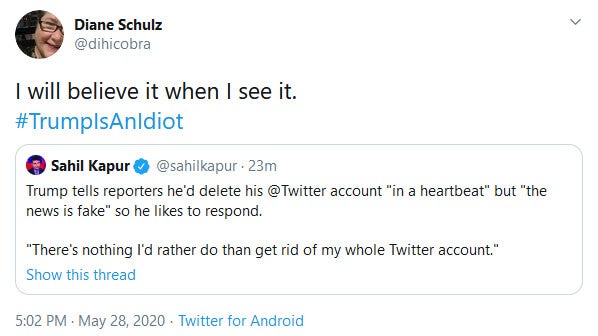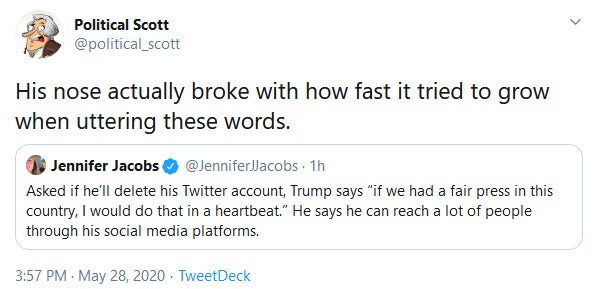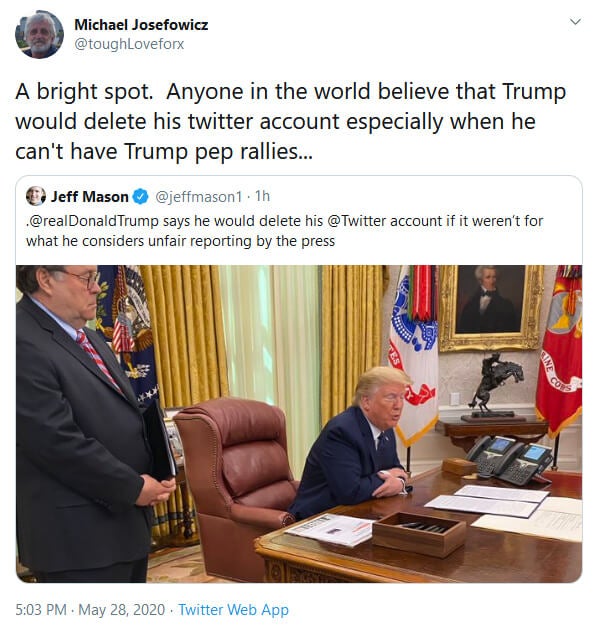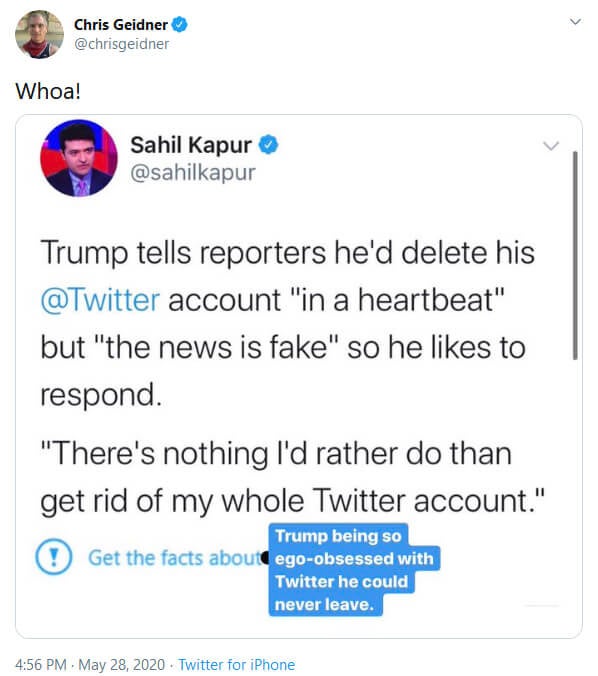 While Trump's executive order may play to some of his supporters, questions have already been raised about how constitutional it may be and whether it would even have the effect he wants.
READ MORE: