Facebook CEO Mark Zuckerberg is being called a pedophile online after arguing that social media companies should not fact-check users.
Zuckerberg made the remark while speaking with Fox News on Twitter's recent decision to fact-check a tweet made by President Donald Trump.
"We have a different policy, I think, than Twitter on this," Zuckerberg said. "I believe strongly that Facebook shouldn't be the arbiter of truth of everything that people say online."
Trump had made numerous inaccurate statements in regards to mail-in ballots recently, leading Twitter to place a notice on two of his tweets.
Following Zuckerberg's remarks, Twitter CEO Jack Dorsey defended his platform's decision to push back against the president.
"We'll continue to point out incorrect or disputed information about elections globally," Dorsey said.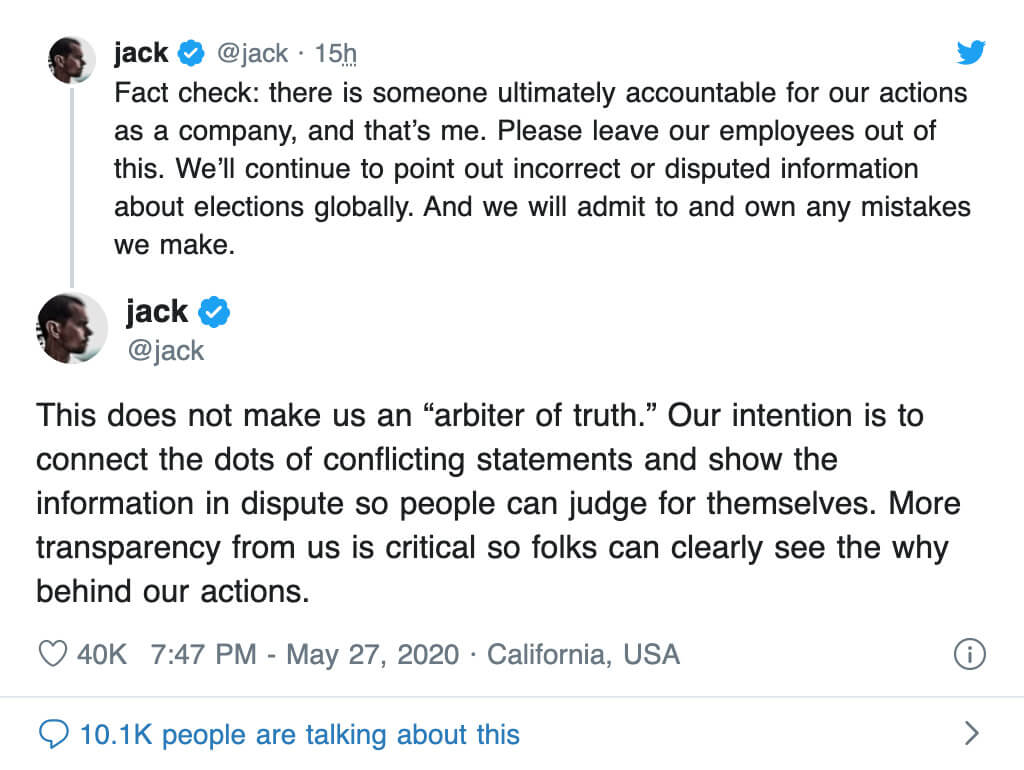 But Dorsey wasn't the only one to respond to Zuckerberg. Users on Twitter began accusing the Facebook CEO of being a pedophile in an effort to point out what they saw as flaws in his argument.
An Australian comedy group known as The Chaser, which runs a blog of satirical stories, called Zuckerberg a "child molester" in a tweet to their more than 100,000 followers.
"It's been nice knowing you all," the group joked in a follow-up tweet.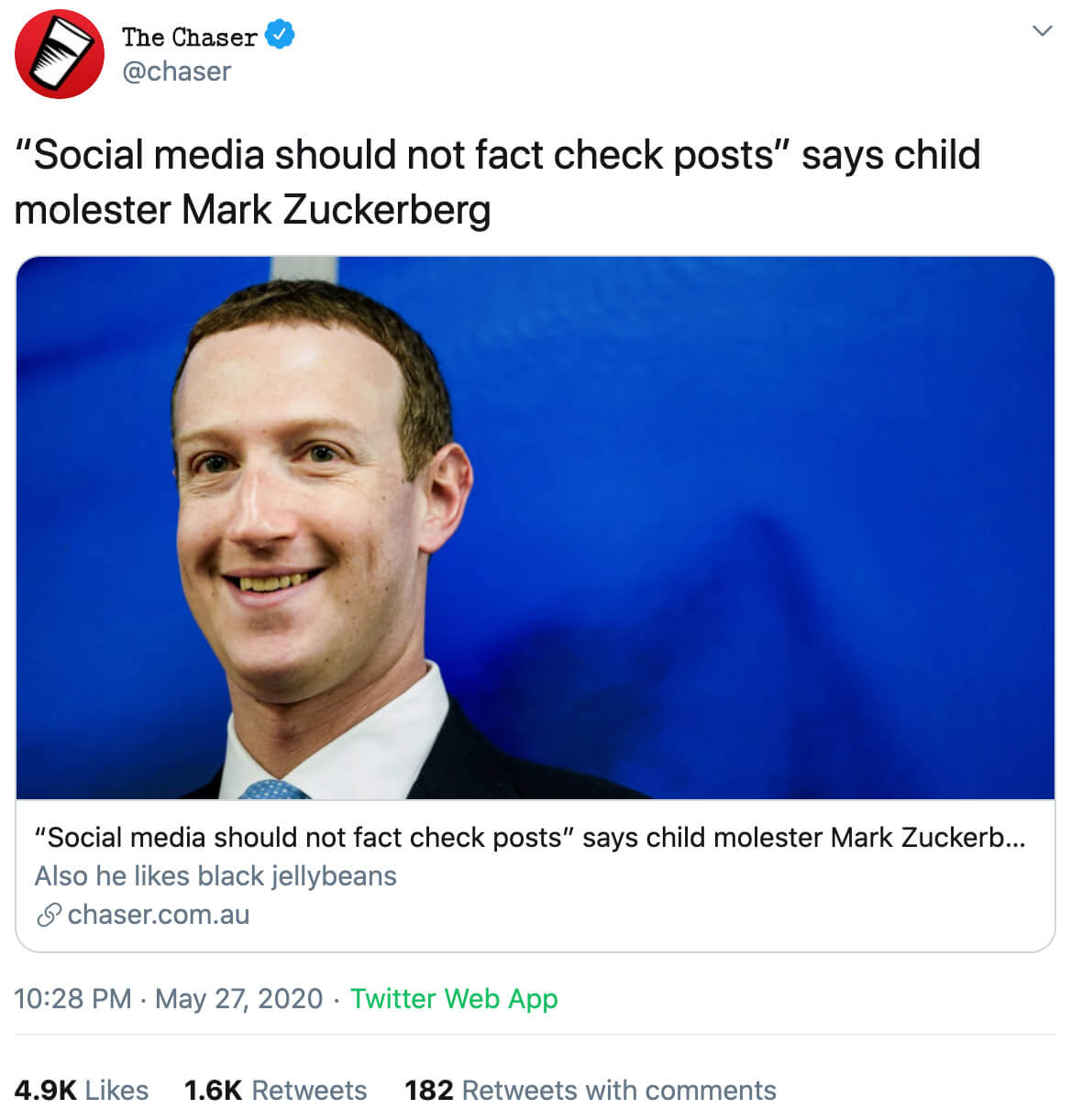 The tweet earned thousands of retweets and likes and was used by many to highlight the need for social media fact-checking.
The tactic was also used against Dorsey just days prior after Twitter refused to take down tweets from Trump accusing MSNBC host Joe Scarborough of murdering an intern.
Dorsey became a trending topic on his own site after users opted to falsely accuse him of murder as well.
Trump has since threatened to "close" down social media companies he believes show an anti-conservative bias in response to his tweets being fact-checked.
On Thursday, Trump signed an executive order calling on certain government agencies to look into Section 230 of the Communications Decency Act. The section gives immunity to sites like social media platforms from being held accountable for what their users post.
READ MORE: