Kurt Schlichter, a conservative writer who has penned a pro-Trump book, took aim at President Donald Trump's campaign Friday, tweeting, "Don't ever again send me a text that treats me like an idiot. I am hearing from A LOT of supporters of the President that they are getting EXTREMELY insulted and angry at this garbage. Stop it."
He tagged Trump campaign manager Brad Parscale, GOP Chairwoman Ronna McDaniel, and Trump himself in the tweet, which included a screenshot of the text that treated Schlichter "like an idiot."
"ALERT: Pres. Trump texted & YOU didn't respond," it reads. "Don't let him down AGAIN. Stand with Mitch & Trump HERE with 5X MATCH. Only 2 HOURS left."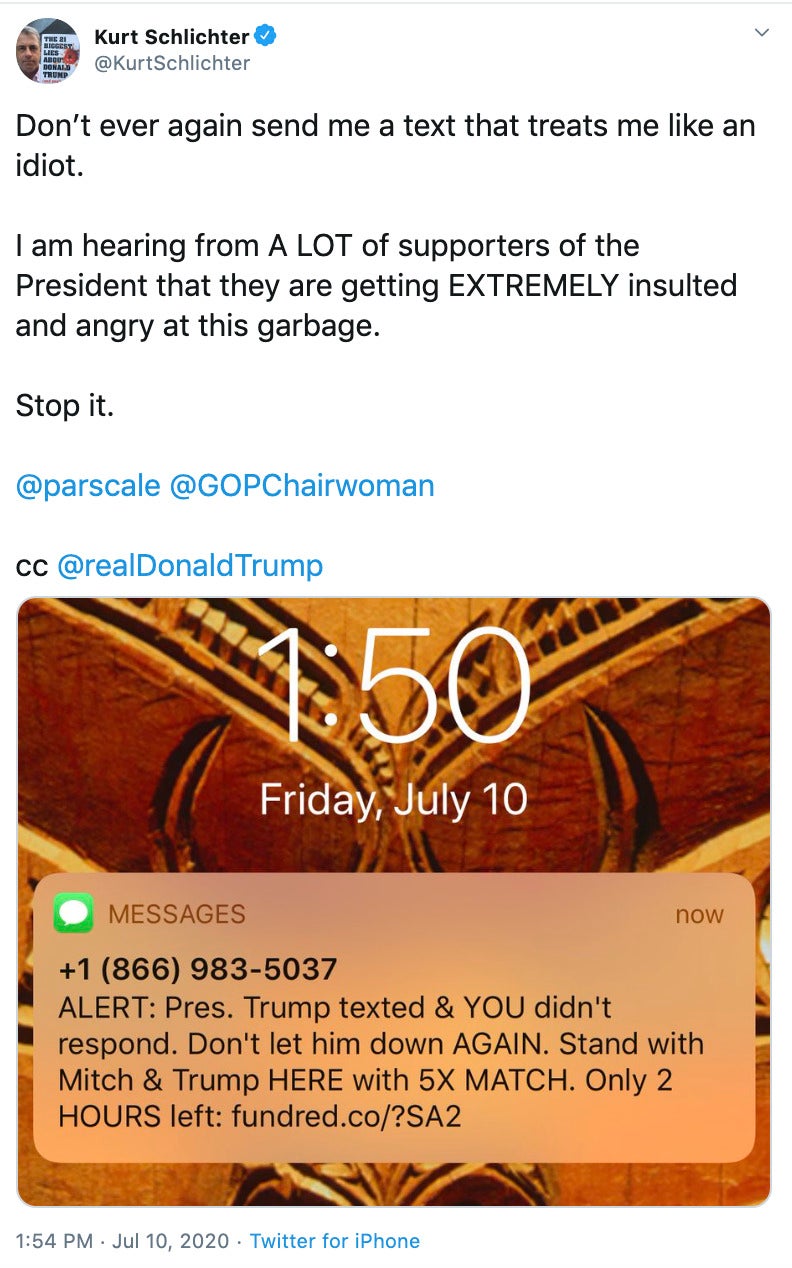 Parscale responded that this message wasn't actually from Trump's campaign, though Schlichter did not seem to find that satisfactory.
"Well, then you have your people unscrew it with whoever did it since it reflects poorly on your boss," he wrote. "See if I get confused, other people are going to get confused and that becomes your problem. So fix it. Don't come to a colonel with an excuse. Come with a solution."
The URL in the text links back to WinRed, the Trump-endorsed Republican fundraising platform.
According to the many Trump supporters who chimed in with their frustrations following Schlichter's tweet, this is one of many sources of "shaming" messages they receive daily, sometimes even hourly, by the Trump campaign, the Republican National Committee (RNC), or others on the right.
"I'm a senior on a limited income and don't appreciate the non-stop demands," tweeted one user, while another added that "they are sort of treating us like morons."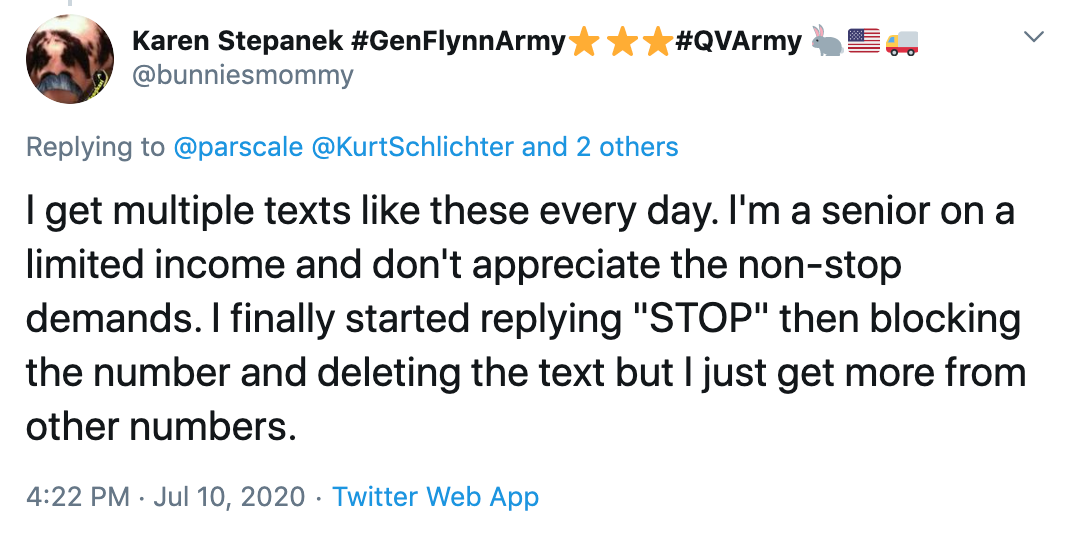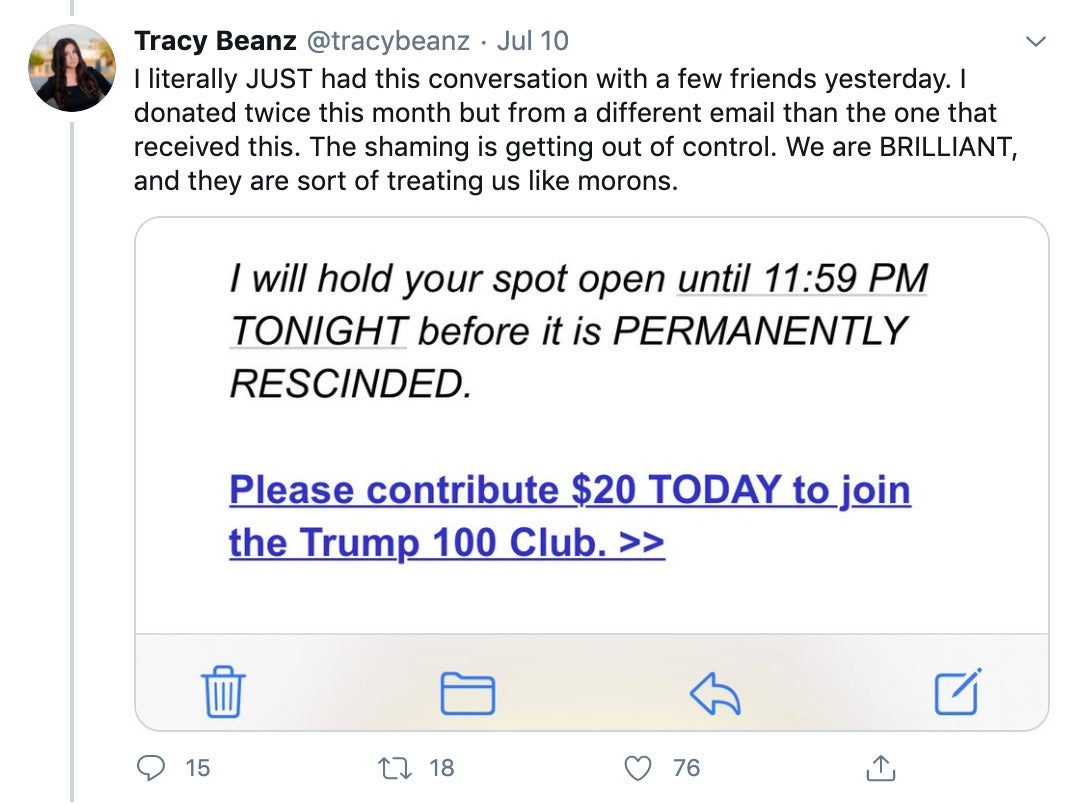 Another likened it to the "psychological manipulations from the Left/MSM [mainstream media]."

Some even speculated that the messages are so annoying, they must be attempts to sabotage the Trump campaign.

But as usual, TikTok had the best take.
"THEYRE SO AGRESSIVE AND FOR WHAT??!?????" user @fishie.fish captioned her viral video about the campaign alerts, which really sums it all up.
READ MORE