In the time-honored tradition of outgoing presidents President Donald Trump pardoned 15 more people this week. Now a fake claim that Trump plans to pardon 17-year-old accused killer Kyle Rittenhouse is making waves on Twitter.
Rittenhouse is charged with first-degree murder for the shooting deaths of two demonstrators during a Black Lives Matter protest in Kenosha, Wisconsin in August. He's pled not guilty. The teen has become a cult hero for conservatives.
This morning, Twitter user Grande Capo (@VoLinxx) tweeted the shocking claim that Trump planned on issuing a pardon to Rittenhouse.
"BREAKING: Donald Trump plans on granting a full pardon to the Kenosha killer Kyle Rittenhouse," they wrote.

Grande Capo claims that the tweet was satirical, essentially a meme referencing Trump's pardon of four people convicted of killing civilians in Iraq in the Blackwater scandal.
Many people apparently did not get the joke. "I had to Google as this is completely believable," tweeted @showgirlcf.
Among those who weren't in on the "joke" were numerous Twitter users who commented that not only is the claim unsubstantiated, it's technically impossible. Presidents can only pardon people accused of federal crimes. The charges against Rittenhouse are filed in Wisconsin state court.
Rittenhouse trended on Twitter Wednesday morning. While this was likely in part due to a Washington Post story about his family selling t-shirts, bikinis, and other merchandise to raise funds, most of the thousands of tweets about Rittenhouse were about the fictitious pardon.
Ford Fischer of News2Share pointed to Grande Capo's tweet as an example of how fake news spreads.
Grande Capo responded by mocking everyone who fell for it.
"I'm not sure which is more pathetic. The joke going so far over your head, or you missing the obvious message that he's pardoning killers. Interesting," Grande Capo said in one of many tweets.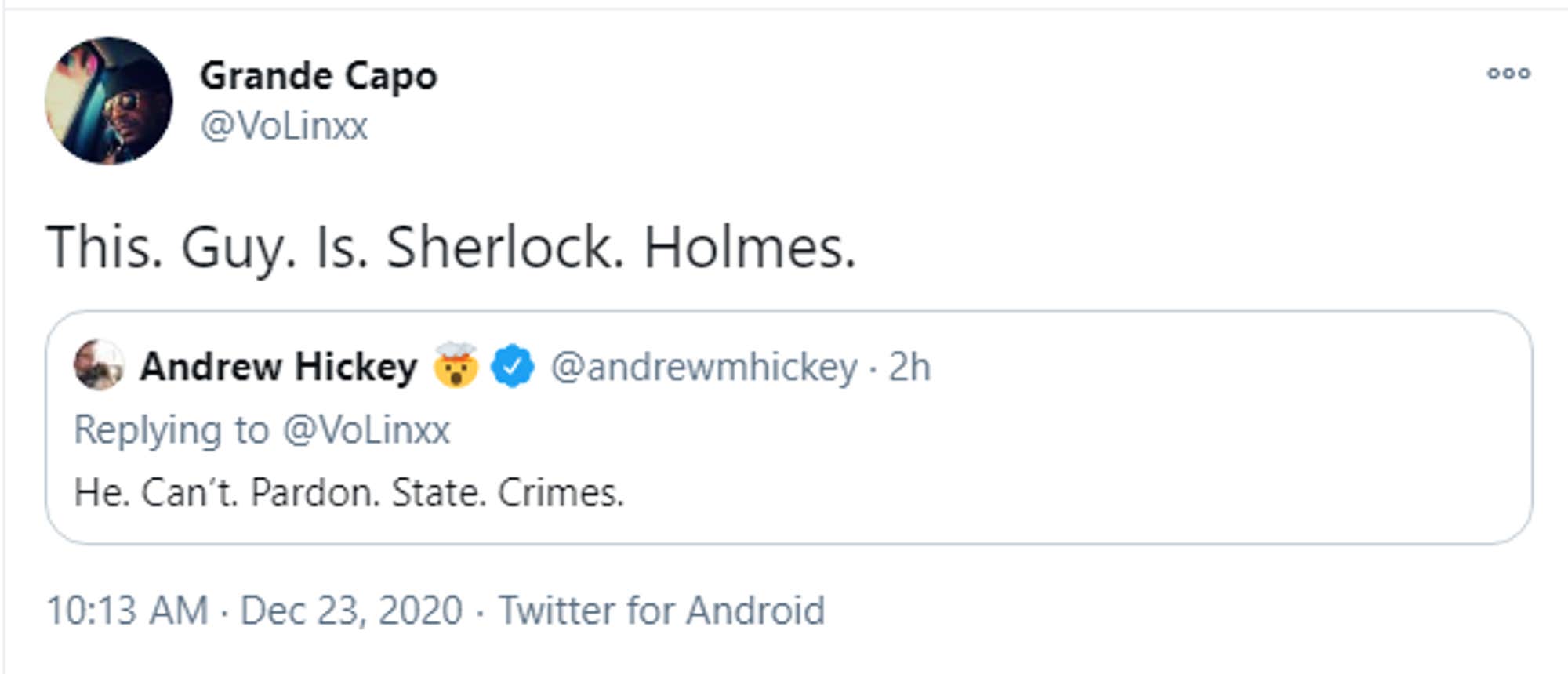 But, as Fischer pointed out, irrespective of intentions, false claims have a history of being accepted as fact.
Earlier this month, a pastor claimed without evidence that Trump planned to pardon Julian Assange. The claim went viral. Far-right outlet the Gateway Pundit was among those who initially fell for it, reporting "rumors are flying" about the fictitious pardon.
---
This week's top technology stories