Following public pressure, PayPal has suspended an account linked to one of the largest white supremacist groups in the U.S.
Twitter user Nandini Jammi shared a screenshot of a PayPal donation page linked from a website for the Loyal White Knights of the Ku Klux Klan. Six days later, PayPal suspended the account, and now the firm is facing criticism for not acting more quickly to resolve the issue.
Oh cool you can donate to the KKK with @PayPal.@AskPayPal can you explain this? pic.twitter.com/bkEzSlM3p2

— Nandini Jammi (@nandoodles) August 24, 2019
Jammi's campaign Sleeping Giants, which according to its Facebook page aims to "make bigotry and sexism less profitable," also shared the screenshot. Canadian anti-hate group NoPlace2Hate retweeted the information.
WHAT??? @AskPayPal is this real life? https://t.co/yll0KmJeCK

— Sleeping Giants (@slpng_giants) August 30, 2019
With your PayPal account here are the steps to file a complaint:
1. Login: https://t.co/VfwrJUUnI1
2. Business Solutions > Non-profit and donations
3. Click "Email Us"
See next message for text
/2

— NoPlace2Hate (@NoPlace2Hate) August 30, 2019
According to a screenshot taken from the KKK website, donated funds would go to necessary materials and "when the Klan needs money for a lawyer to fight against an unconstitutional law."
PayPal previously pledged to "evaluate all sites" that might be connected to hate groups or those espousing racist beliefs, according to BBC. PayPal told BBC that legally, it could not "comment on any specific PayPal customer's account."
"We carefully review accounts to ensure our services are used in line with our acceptable use policy and take action as appropriate," a PayPal spokesperson said. "We do not allow PayPal services to be used to promote hate, violence, or other forms of intolerance that are discriminatory."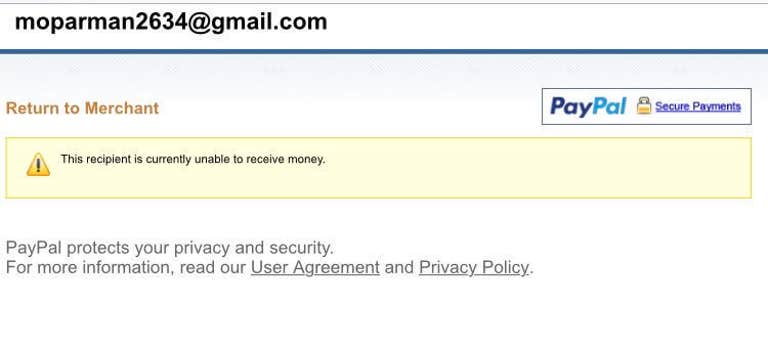 Anyone visiting the KKK PayPal page will now find that they cannot provide donations. A message noting that the recipient is "currently unable to receive money" comes up when an attempt is made. The presence of a Google email account connected to the PayPal account also led people to question Google.
A spokesperson for Google told the BBC the company is looking into the matter. In the meantime, more and more people are rallying behind Jammi and others pressuring companies to refuse service to white nationalist groups.
READ MORE:
H/T BBC